Diabetic Feet
Posted by Philippa P. (Surrey, BC) on 03/29/2021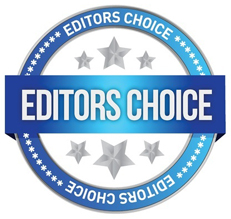 I am 68, female & have diabetes. My feet had become a problem for me with slight swelling, some loss of sensation & didn't feel like feet at all. They tended to get cold & stay cold for hours. The problems were getting to the point where they made walking & sleeping difficult. I was beyond dismayed. Then I read of some of the castor oil cures & wondered if it would help me. At the very least, they would be moisturized even if nothing else happened.
I bought organic castor oil & started using it daily. I would take a few minutes to massage the oil deep into my skin. I used a generous amount on both feet. After applying the oil, I put on socks to help keep the oil on my feet. The socks stayed on until all the oil had been absorbed.
Two days later, my feet are lovely & soft; my feet feel like feet again; and, the sensation has returned. Castor oil is now a permanent part of my daily routine.
Philippa
---
Diabetic Feet
Posted by Diabetesguy (London, United Kingdom) on 12/26/2011


Castor Oil really works on Sore Feet and Burning Feet - I am diabetic and I massage Castor Oil into the bottom of my feet when sore after walking or exercise.
I also massage Castor Oil at nights to stop BURNING feet - It really works- Hope this helps.
---
Diabetic Feet
Posted by Gita (Pune, India) on 03/13/2008


After reading about Edgar Cayce and castor oil I tried it on my mother's feet. She has been having a burning sensation on her feet which the doctor's medicine could not cure. I massaged her feet with castor oil and washed it off after half an hour. You can imagine my delight when she said the next morning that the burning was completely gone! I also told our maid to rub castor oil on a wound on her foot. She says it is better but since she went to the doctor after she started using the castor oil and the doc cleaned her wound with hydrogen peroxide, I do not know to whom or what the credit should go.
---