Coconut Oil
Posted by Deborah (Swansea, SC) on 04/28/2007


I previously wrote some negative feedback about coconunt oil...but I now stand corrected. despite the bad side effects, the flu or food poison symptoms, and yep, I even gained weight at first. After suffering with IBS all my life, I have finally found a cure. I continued to take the VCO even after being sick with it and even gaining weight... I went to my Dr. this past Tuesday and told her I was on it. My blood pressure was a little high, but she told me the VCO was not causing it and she has never heard anything negative about it. she told me that my thyroid was enlarged, but I am sure it was like that before I took the VCO..I started on 2 capsuls today, after being on 1 for the last 3 weeks. my weight is starting to slim down some...my appetite has been cut in half...I have energy, the bumps on the back of my arms, are all but gone...my severely dry skin is now soft..my hair is better too. but the main thing is my IBS is cured...I have tried everything under the sun, and this is the only thing that has had this kind of results. and my large bulldog had severe hip problems, I give him 2 glucosomene and one coconut capsul every day. he is so much better..I took him walking today for the first time in a long time. we have always had him on glucosome but we have never had this kind of result, my dog also had bad side effects at first, and I stopped for a while, but he only got worse...he is just so much better now...its amazing. I don't know if coconut oil is for everyone, but I am a firm believer in it now, yes the side effects are bad at first, but be patient it gets better.
Replied by Judy
(Central, Nc)
04/16/2011

Replied by Scott Krauss
(Newman Lake, Wa)
05/13/2013

Replied by Jea
(Austin, Texas)
06/26/2014

Replied by Amy
(Fort Collins, Co)
06/26/2014

Warning

Replied by Jennifer
(Texas, US)
08/25/2014

Replied by Jackie
(Nipomo, California)
02/23/2015

---
Exercise and Hip Dysplasia
Posted by Btrant (Greer, Sc) on 01/12/2010

My 1 yr old labradoodle has hip dysplasia. I can feel her left hip popping when she walks. Can I walk her and if so, how often?
---
Multiple Supplements
Posted by Kathryn4 (Maryland, Usa) on 07/16/2015


This seems to work! My dog's legs were beginning to collapse while taking him out to do his business. He is 16. He has stopped collapsing his hind legs after I started the following.
I referred to one of the alternative nutritional vet books I have and began adding in his meal:
1000mg Vit C powder - 2x/day
1 Vit E gel capsule - 1x/day
Brewers yeast for dogs (goes by weight for how many)
Kelp or dulse powder I give - 1tsp 1x/day
5 sprays salmon oil - 1x/day
Multi vitamin chewable - 1x/day
Kathryn
Replied by Schanae
(Apopka)
07/21/2015

Replied by Kathryn4
(Maryland, USA)
07/24/2015

Replied by Noel
(Ono Island)
11/30/2015

Replied by Kathy
(Louisiana)
10/05/2017

Replied by Mama To Many
(Tn)
10/05/2017

Replied by Intownes
(Los Angeles, California)
10/05/2017

---
Supplements
Posted by Clare (Banbury, England) on 10/18/2014


My GSD is ten years old and has Hip Dysplasia and arthritis. She would walk for only a few yards and turn round to go home. My vet put her on NSAIDs which worked, but I wanted to find a safe alternative, and I have. I do not work or have friends or relatives in this company. I just want to pass on something that really does work. Apparently it is the number one seller in America for canine arthritis. DogGonePain is utterly amazing. My sweet dog is now going for walks and enjoying every minute. I just wish there was a human version.
---
Traumeel and Zeel
Posted by Jg (Dania, USA) on 03/19/2008


I met an alternative/homeopathic veterinarian who suggested I give my dog Heels Traumeel and Zeel for inflammation. I couldn't get the Zeel, but I did try the Traumeel and its like a miracle! I got it from Entirely Pets online.
My regular vet said she thought the recent pains and falling were due to inflammation and not the hip dysplasia so I tried the Traumeel and within hours he was walking straight up again! I hope it lasts!
---
Turmeric
Posted by Cathey (Mandeville, Louisiana) on 06/07/2009

Please help! My 1yr old Rottweiler has hip dysplasia I think. Vet wants to give Rimedyl @ I dont. I luckly found out about you. I want to try some of your suggestions posted here. I can't get the turmeric down her. Tried peanut butter, broth, mixing in yogert. Can anyone please help?
Replied by Cubmom5
(Schertz, Texas, Usa)
10/28/2010

Replied by Bob From Hudson
(Hudson, Michigan, Usa)
01/09/2011

Replied by Judye
(Central Nc, North Carolina)
11/08/2011

Replied by Kari
(Manzanita, Oregon)
12/30/2011

Replied by Bushido Bullies
(Greece)
05/26/2017

---
Turmeric, Apple Cider Vinegar, Molasses
Posted by Syarosca (Elizabeth, PA ) on 07/09/2009


I have a springer spaniel 13 years old - she has hip displaysia and could not walk at all. I had to carry her each and every time she had to go out because she could not climb stairs. After reading your web site I started to add 1 Tbl of black strap molasses, 1tsp of ACV and 1/8th tsp turmeric to her dog food once a day. After 2 days of feeding her this.She is like a puppy again, she has no problem what-so-ever going up and down the stairs! She is frisky and prancing around. She can even jump up on the couch again. I was so afraid that I would have to put her down and I prayed that I would find a way to stop the pain she was in. Your web site saved her life and answered my prayers also. Thank You so very much
Replied by Marise
(Near North Bay, Ontario, Canada)
01/24/2010

Replied by Diane
(Las Vegas)
05/25/2015

Replied by Bob
(South Carolina)
04/25/2017

---
Turmeric, Supplements, Stretching
Posted by Oolagirl (Chicago) on 01/23/2017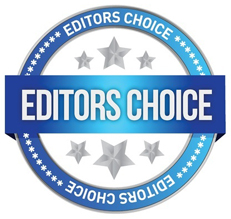 Tumeric for Dog torn acl or hip pain
My lab Max, who we lost last year at 14, started experiencing a terrible limp when he was about 9 years old. After doing some research, I started making him ground turkey in a cup of turmeric broth. He had no interest in the broth until I added the turkey. I would bicycle his leg gently, forward and backward 15 times twice a day, and fwd him a tbsp of turmeric in chicken broth with some ground turkey. He also got a Glucosamine Chondroitin capsule once a day.
We did this every day for a month, and he was walking great, up until the end, when old age got the better of him.
I miss him every day, and hope this helps someone else out there.
---
Vitamin C
Posted by Sunny (Solvang, CA) on 05/24/2007


When my male cocker spaniel was about 6 months old, symptoms of hip dysplasia showed up dramatically. In a very short time he was almost crippled. After praying (God is good!), I began giving him 2,000 mg. of buffered C daily. Within a few days, he was walking & running like a normal pup. When I discontinued the C, the symptoms reoccurred, so I kept him on it continually. He is 12 years old now, is quite healthy, and still walks/runs without a problem. He has an unusually healthy diet, including apple cider vinegar & other supplements, and he and his twin sister are incredibly young for their age!
Replied by Ckavanagh
(Roanoke, Va, Usa)
08/09/2010

Replied by Robyn
(Ojai, Ca)
02/26/2011

Replied by Carrie V
(Palmdale, Ca)
07/06/2015

Replied by Kathy
(Louisiana)
10/05/2017

---
Vitamin C, Glucosamine, Acidophilus
Posted by Kayla (Lufkin, Tx, Usa) on 09/23/2011


We have an 8-year-old hound/retriever/?? mix, about 40 pounds, who has hip dysplasia and was very stiff, couldn't run or jump, etc. My mom started him on a regimen of Ester-C, glucosimine, and acidophilous daily and over the couse of a week or so it made a HUGE difference. He can run, jump on on his hind legs, jump on furniture, etc. and his back legs are not swollen/deformed like they had been. This same sweet dog also has had horrible, horrible gas all of his life (we have other dogs, and of course they all have the toots, but this boy's gas is UNREAL) and the acidophilous has really helped with that.
Replied by Om
(Hope, Bc, Canada)
05/18/2012

Replied by Carissa
(Norristown, Pa, Usa)
08/22/2012

Replied by Catanndog
(Marlboro, New Jersey)
10/04/2012

Replied by Malcolm
(Lincoln, Va, Us)
10/08/2012

Replied by Malcolm
(Lincoln, Va)
10/08/2012

Replied by R.c.
(Pa)
10/19/2016

Replied by Kathy
(Louisiana)
10/05/2017

---