Baking Soda, Activated Charcoal, Supplements
Posted by Allison (Houston, Texas) on 06/14/2010

★★★★☆
I have colitis, with an acidic PH for both saliva and urine. After reading Ted's comments, I have tried magnesium citrate, as well as lime and baking soda for months. But what did the trick for me to reduce the pain of colitis was: I used 1/2 teaspoon baking soda twice a day: once in the morning and once 30 minutes to 1 hour before bedtime. I put the baking soda into emptied geletin capsules ( about 3 capsules) and down them with a 1/2 glass of water ( the taste is too salty for me without the capsule. also, I didn't want the stomach acid to neutralize it before it gets down further in the intestine. If you don't use the capsules, use more water to make it more dilute so it doesn't burn or irritate the intestinal lining.) Then about 10 minutes before bedtime, I take one or two capsules of activated charcoals with 1/2 glass of water ( the brand I buy has 280 mg of activated charcoal in each capsule, thus 560 mg total if taking two. you can find this on the internet. If not, I am thinking activated carbons sold by fish pet shops might work similarly ( I personally have not tried this yet, but I would if I couldn't find any activated charcoals. If you have to use the carbon, please write in your feedback to others), but you will have to pulverize it or ground it up to make it into a fine powder to increase its absortive surface).
Reviews I read on activated charcoal uses include all kinds of stomach ailments including against food poisoning. I remember I had bought some potting soil once that had small pieces of charcoals in them to absorb the bad smell of bacteria. To experiment, I bought activated carbons from Walmart at the pet fish section and sprinkled a little to put into peatmoss for my potting soil. Results: the plants grew small and skinny dispite all the fertilizers I put in compare to similar other pots without the activated carbon. Lesson: The activated carbon absorbed so well it absorbed the fertilizer as well. The label warns that high absorbancy of activated charcoal may reduce the effectiveness of certain medications, thus take it at least 2 hours AWAY from your regular medications or vitamin/mineral supplements. I take mine right before bedtime so that it can have hours without interference from any food to work it's way through the intestines and absorb all the foul bacterias in there. If your colitis is highly active right now, you might consider increase the frequency of activated charcoal, perhaps up to three times per day. I saw results in mine less than a week. There is also the option of adding the activated charcoal to a water based enema, although I hadn't needed to use it this way. Use filtered water for this as regular water has clorine. Once the colitis is under control, I would reduce the amount and frequency used, again, because it will absorb your food and nutrients as well as the bad bacteria. You might consider taking some probiotics as well afterwards to build back the good gut flora.
If you have an acidic ph and it deems that you take baking soda, I strongly recommend you take a good quality vitamin B-complex, vitamin D, along with extra sublingual(under the tongue) folic acid and B-12 to ward against some of the side effects I read under the Baking Soda section on Earthclinic website. I recommend sublingual because I have read that some people's gut don't have the neccesary bacteria to breakdown and absorb the b-12, and that people with autoimmune diseases usually have deficient folic acid and vitamin d in their blood.
I have also found that both L-Glutamine and Sweet Dairy Whey have a firming quality in that they dry and firm up loose stools. So if you need to take magnesium citrate to alkalize the body( magnesium has a laxative effect), you might add 1 to 2 tablespoon l-glutamine or sweet whey to reduce the side effects of magnesium. While those who suffers from constipation in their colitis may want to add magnesium citrate to see if there is any relief.
All in all, ulcerative colitis is a bugger of a disease to battle! One med may work today but not another day. I hope my personal experience can offer those in active stages one more option to try to get this disease under control. Thanks, Ted! and Thanks Earth Clinic!
Replied by Joseph
(Boston, Ma)
06/21/2010

Replied by Allison
(Houston, Texas)
06/26/2010

---
Baking Soda, Milk of Magnesia
Posted by Hilary (England, United Kingdom) on 01/15/2010

★★★★☆
i found your site yesterday and would like to ask ted or anyone how and what do i take to put my ulcerative colitis in remission and stop bleeding. i was in so much pain straining and my stomach was turning over when i saw this site yesterday, the doc wanted me in hospital at xmas but iwas not going there again or takin the steroids that gained me three stone, so ive been trying naturally. as i say yesterday i found your site took bicarb half teaspoon and same of milk of magnesia, i had no apple cider vinegar so left that out but within 15 minutes my stomach had settled, sooo please can you tell me as this is so great , how do i put the colitis into remission and stop the bleeding ? and what can i eat too that helps, what do i stay away from? please help again your humble servant thank you from the bottom of my heart my stomach is so much better already. Ted HELP. THANKS
Replied by Naturopathicgail
(Sacramento, Ca, Usa)
01/15/2011

Replied by Chris
(Paris, France)
01/19/2013

Replied by Hopeafteruc
(Lakewood, Oh)
01/23/2014
★★★★☆
Replied by Ma
(Austin, Tx)
11/18/2014

Replied by Goodhealth
(New Jersey)
01/04/2016

---
Blackstrap Molasses
Posted by Judy (Toormina, N.S.W. Australia) on 03/18/2009

★★★★★
I would like to tell you for 7 years we have been trying to find a cure for our daughter Natalie with chronic ulcerative colitis, she was just about to have her colon removed when a friend told us about black strap molasses. Within a week of taking 1 teaspoon daily she has been in complete remission and said she has never felt better am so grateful. I have been taking it too and have found a big improvement in my well being and nervous system. regards Judy Harrison
Replied by Joseph
(Boston, MA)
06/09/2009

Replied by vandu
(Silver Spring, MD)
06/30/2009

Replied by Lori
(Delta, CO)
07/23/2009

Replied by Mohammed
(Birmingham, West Midlands, england)
08/02/2009

Replied by Mohammed
(Birmingham, West Midlands, england)
08/08/2009

Replied by Mohamed
(London, Uk)
12/21/2009

Replied by Umm Ruq
(Walsall, England)
01/26/2011

---
Blueberries, Indigo, Acidophilus
Posted by Elisse (San Diego, California, Us) on 04/10/2010

★★★★☆
Hello,
I have been trying to find natural cures for my daughter's UC, which she has had since age 5. By accident, we discovered that eating large amounts of frozen blueberries would almost stop her bleeding and this was 10 years before anyone started studying them. Also, her Doctor of Oriental Medicine uses capsules of an herb called indigo that also stop the bleeding. As well, she has done well from eating black beans. There really seems to be a connection between these items and a rich purple/blue coloring chemical/nutrient that does something to seriously reduce the inflamation. Just recently her GI specialist started her on something called Floristor, an over the counter with beneficial yeast in a preparation similar to acidopholus in effect. I just read a study that combined blueberries and acidopholus that had some really promising results. After her being on every hideous drug made, I have never stopped looking for natural alternatives and have tried everything, including reiki, angel therapy, prayer, kinesiology, NAET. It is really difficult to find pediatric GI's who are open to any alternative medicine.
Replied by Jane
(Arkansas, Usa)
04/12/2010

Replied by Elisse
(San Diego, California Usa)
04/12/2010

Replied by Mary
(Cincinnati, Oh)
09/17/2012

---
Boswellia Serrata
Posted by Rosy (Belgrade) on 12/10/2016

★★★★★
I have been suffering from UC for a while. I have cured my self of it using Boswellia serrata, 900 mg, you can split this 300 mg three times a day. Plus I dilute the probiotic and add turmeric in it again three times a day. Humic acid liquid before sleeping. Also change your diet as per your suiting.
For hemorrhoids, easy remedy. Take a cup of cold milk to this squeeze enough lemon juice, and drink this immediately. This has to be taken early morning. Avoid fried, processed food, sugars, milk, butter. This has to be done 40 days continuously. You will begin to see the difference in a day, but stilll continue for 40 days to pull the problem out of its root.
Replied by Lou
(Tyler, Tx)
05/08/2017

---
Boswellia, Copper Chlorophyllin
Posted by Health Maven (California) on 11/25/2016

★★★★★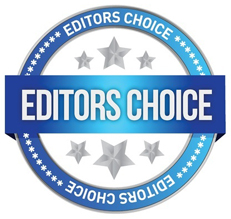 I've been experiencing a UC flare over the past month or so, starting with diarrhea and mucous and ultimately with lots of bleeding. Normally I'm able to clear things up fairly quickly with olive leaf extract. Unfortunately, this time around it did no good, even after I layered in oil of oregano as well.
After scouring Ted's recommendations, I tried a number of different things including melatonin (5 mg 3x/day plus 20mg before bed), DHEA (200 mg before bed), boswellia (500mg 2x/day), artemisinin (200mg 3x/day), and copper chlorophyllin, among other things. Nothing was working, and then I started vomiting once per day almost a week ago.
After several days of that with no relief, I decided to try a liquids only approach (eating only homemade chicken broth) plus boswellia and copper chlorophyllin per Ted's recommendations that they will kill the mycobacterium as the necessary first step to healing. So yesterday I ramped up the boswellia (standardized 65% boswellic acids) to start with 1000mg first thing in the morning and then 250mg every hour or so for about 10 hours, and then another 1000mg right before bed. On top of that, I used 18 drops of copper chlorophyllin in 8 ounces of water 4x yesterday, plus 5000 IU Vitamin D in the morning, and 20mg melatonin and 200mg DHEA right before bed.
Within 12 hours or so of starting the modified dosage of boswellia and copper chlorophyllin I noticed a significant decrease in bleeding, plus no vomiting (I started to include a small amount of chicken with the broth later in the day) for the first time in days. This morning, 24 hours after starting the revised protocol, there was no bleeding for the first time in weeks! I also haven't had to run to the bathroom within an hour of eating, which is a nice change :)
I'm going to continue with the boswellia, copper chlorophyllin, Vitamin D, melatonin, and DHEA (same dosage pattern as yesterday) for another day or two to make sure as much of the mycobacterium are cleared as possible before layering in Ted's recommendations for healing (lysine, glutamine, NAC). I'll provide another update in the next few days.
From digging around, it doesn't seem like boswellia is toxic at higher levels. "Toxicity studies of Boswellia in rats and primates showed no pathological changes in hematological, biochemical, or histological parameters at does up to 1,000mg/kg." (http://www.chiro.org//nutrition//FULL//Boswellia_serrata_Monograph.pdf)
So if you're experiencing UC bleeding and boswellia doesn't seem to be working, try playing around with the dosage to see if that helps.
Thanks Ted for your insights! Sending prayers for your own healing :)
---
Coconut Oil
Posted by Brenda (Indianapolis, In) on 01/09/2010

★★★★★
I've been suffering from colitis for several months. I used an over the counter pro-biotic which helped but I still had problems that were both uncomfortable and embarassing. I tried taking coconut oil softgels and in one day's time, I had significant improvement. It has only been 4 days so too soon to tell, but so far it seems to have resolved my colitis completely.
Replied by Chegui69
(Long Beach, Ca, Usa)
03/28/2013

---
Coconut Oil Enema
Replied by DEEPAK
(Rajasthan)
03/12/2023

---
Dietary Changes
Posted by Grace (Centralia, Illinois ) on 11/11/2019 11 posts

I really need help. Everyone says to eat raw fruits and vegetables and I would love nothing more, but every time I do, I bleed like crazy from my colon, because I have UC and Crohns. The very thing that I'm supposed to have to heal my colon are the things I cannot have, like nuts and seeds, or grains. I don't seem to do too bad with salads but my salads consists of lettuce and onion and chopped eggs. If I eat raw carrots or do not cook my vegetables, then I bleed real bad. I do not like heated up fruit. I tried to eat a raw banana the other day and also watermelon, but they made me bleed terribly. So what am I supposed to do to heal myself up? I love coffee, but can never have that, as it makes me bleed so bad. I've got to get this healed up, so I don't get cancer. I do not like aloe vera juice. I do well taking natural herbs in a capsule form. I wanted to try juicing, but to me it tastes so nasty. Please help.
Replied by mmsg
(somewhere, europe)
11/12/2019

Replied by Gert Jr
(Madison)
11/12/2019
★★★★★
Grace
(Centralia, IL)
12/21/2019
★★★★★
Replied by GertJr
(Madison)
11/12/2019

Replied by June
(Florida)
01/15/2020

---
Dietary Changes
Posted by Jo Parky (Nz) on 08/09/2017

★★★★★
Ulcerative Colitis:
I have found cutting out citrus and lactose has helped me. Either it works or I'm just in a natural remission for about 2 years. No yoghurt milk ice cream but do have hard cheeses in small doses. No lemons or oranges😣
---
Dietary Changes
Posted by Sunil (Tucker) on 08/01/2017

★★★★★
So here is my story about the disease and how I overcame it. I am originally from India. Came to US in 2006. I did not have any dietary restrictions and I was eating like an average American. I used to ear chicken pizza and dairy products. Not knowing how this could destroy my health. In 2009 I started to have trouble with my stomach. I had a really hard time before I was diagnosed with ulcerative colitis. When doctors diagnosed me, obviously they put me on medications. I had the worst time of my life. At one point I could not even stand and I had to be on bed for 10 days and I could not hold anything that I ate in my stomach. I never had such a time in my life with my health. Doctors said that I have to be on medication for the rest of my life and there is no cure, thats what all the doctors say. Even one doctor wrote on a piece of paper to show to my wife that its ok to eat pizza because my wife would tell me not ear all this.
But this was not acceptable to me at all. I could not be like that. So I started researching around. This site was the first place that I came to looking for answers. I read through a multiple remedies. I tried Aloe vera and multiple other supplements including cur-cumin. I believe these did help me to some extent. Then finally I came across that worked great for me. This was Dr. David Klein's method of curing disease with diet and all. His diet plan works 110%. The idea is very simple, just eat natural plant based foods. If you can eat raw food thats even better. I got on that diet for about a year I would say. I could not follow the diet completely. But just with what I did my disease is almost gone. In addition to what you are to ear, the BIGGEST FACTOR IS QUIT EATING MEAT DAIRY COMPLETELY AND PROCESSED FOODS AS MUCH AS YOU CAN. This is the key to getting rid of these diseases. Last time when I had my colonoscopy my doctor was amazed and happy to see how well my colon was. I do not have any symptoms. My bowl movement is almost perfect which is once in the morning. I am so thankful to this site and Dr. Klein's advise. My doctor said that he needs to see me once a year only. My strong belief is if some one can take about 6 to 8 weeks off and stick to the natural and raw food diet, they will be cured. Also watch a documentry on netflix named "What the health". You will get lot more answers. People I am telling you it can be cured. You do not have to suffer.
I may come back here again to share more of my thoughts.
---
Dietary Changes
---
Dietary Changes
Posted by Ms (Scottsdale, Arizona) on 03/24/2010

★★★★☆
Has the world gone looney or what! I don't know if most of the posts here on UC are from folks who actually have IBS or have self-diagnosed because most of this info will actually HURT UC SUFFERERS not help them.
I was diagnosed with UC in 1998 through colonoscopy and biopsy, and then again in 02, and 04 follow-ups. My worst was 40cm up from rectum. At one point I lost 3 pints of blood with a hematocrit of 28. And during an 8-hour period I used the toilet 27 times all for blood loss with mucus and the debilitating pain where I couldn't walk back to the bed.
I've kept a food diary since 1999, every single day of my life, every item I ingest and my bowel responses. I have learned the following:
AVOID FOODS:
-Flour and sugar combos like cookies, cakes, etc.
-Rice...this will make me bleed within hours! Rice is "sticky" and the worst thing any UC sufferer can do is to put "sticky" foods on their colon.
-Glutens...again, sticky.
-Syrups
-Yellow Cheese...this will bring any UC sufferer out of remission...causes me to bleed by the next day.
-Lunchmeats and prepared meats with nitrates, nitrites, etc.
-Flour tortillas...again it's gooey and sticky on the colon.
-Raw vegetables...I don't know how people say a raw veggie diets helps...what brought me out of my first remission was raw broccoli, carrots and cauliflower.
-Some dark colored fruits like Blueberries, Cherries...it has something to do with the element that gives the fruit its "blueness" or "redness" that the UC feeds on...I'll bleed by the next day with these fruits.
-High toxic fish and high pesticide fruits and veggies. The chemicals just aggravate the UC and will bring it out of quiescence.
-Soy...if it works for others, that's a new one, because it ravages my colon, whether it's milk or product, it's just no good for my UC.
-Red meat...you never if the cow is corn or grass fed, what it was fed, and the meat is too hard on the colon.
-Iron Supplements...even pharmaceutical grade will cause bleeding instantly. There is only 1 iron supplement I can tolerate and it is a liquid, made in Germany but sold here in the U.S. It has other B vitamins too, and I tolerate it okay to help with my anemia.
-Pasta, especially imported pasta from Italy because of the iron enrichment. It rips up the colon and I'll bleed instantly.
THE GREATEST ENEMY OF ALL TIME IS..."Guar Gum"!!!!
It is found is just about everything, and will cause bleeding within a day...it is the most evil additive! Xanthan Gum which is an expensive alternative is okay though.
APPROVED LIST FOODS:
These items work for me and help me control the UC.
-Chicken...I usually grill my chicken in bulk, freeze it, and take a breast to defrost so I can always eat at home.
-Cooked broccoli, cauli, asparagus, even corn on the cob is fine for me.
-Corn tortillas...as long as they are just corn, lime, water with no chemical additives.
-Tomatoes, cilantro, onion...a good salsa is very tolerable.
-Organic apples (unfortunately most bananas will cause problems if I eat them every day; once in a great while only on the bananas).
-Avacados
-Most breads...I can tolerate one brand, but several others cause problems...it's all about keeping track of what you eat and how you react to determine what you can tolerate.
-Eggs
-Salad with homemade dressing...once you get UC under a good control you can enjoy an Organic salad now and then with a homemade dressing...store bought dressings have chemicals that will bother the UC.
-Milk...I have no problems with milk at all and I'm a heavy milk drinker at 1/2 gal. per day.
-Some chocolates...unfortunately most chocolate will bother UC, but find which one works for your system. Most will just pull me out of remission and cause bleeding.
-Mozzarella and white Mexican Cheeses...they won't hurt in moderation. Stay away from yellow cheeses, and even White Cheddar must be enjoyed sparingly.
HIGHLIGHTS
-Avoid Guar Gum at all costs.
-Avoid all things sticky including rice.
-Cook your veggies.
-Stick with chicken, and fishes sparingly.
-Keep track of your diet in a diary and write down what works, your reactions, so you can determine for yourself what helps you or hurts you.
I have much more info to give, but wanted to keep it simple. This is a good start.
Replied by Chris
(Logan, Utah)
01/19/2011

Replied by Judy
(Richmond Hill, Nyc)
04/11/2011

Replied by Pfred
(Broken Arrow, Oklahoma)
01/30/2012

---
Dietary Changes
Posted by Josephus (Seattle, Wa, Usa) on 03/09/2010

★★★★★
Check out what Dom in Austrailia has to say about curing ulcerative colitis:
http://users.sa.chariot.net.au/~dna/IBD/index.htm
My experience: I am a 70 year old male diagnosed with UC in 1996. I tried a lot of natural remedies and finally achieved remission in 2004 with megadoses of probiotics - about 1.2 trillion CFU/day, some store-bought and some from my home-made kefir. When I tried lowering the dosage, my symptoms returned within 10 days. During this time I eased off and quit taking Asacol.
In December, 2008, I did a 7-day diet of nothing but water and brown rice: water - 1 glass in the AM plus enough to cook the rice rice - 2 tbls raw, soaked overnight plus 4 quarter-cup servings throughout the day.
I only did stage 1 of Dom's protocol. Right away, I quit taking the store-bought probiotics and after a few months stopped the kefir. I feel that I am still healing but I have had NO symptoms of the UC. Hope this will help someone.
Replied by Paul
(Boston, Ma)
03/10/2010

Replied by Josephus
(Seattle, Wa, Usa)
03/10/2010

Replied by Kiarah
(Toronto, Ontario, Canada)
05/21/2010

Replied by Josephus
(Seattle, Wa, Usa)
05/23/2010

Replied by Jumpshotc7
(Hoover, Al)
01/20/2011

Replied by Josephus
(Seattle, Wa, Usa)
03/04/2011

Replied by Harsh
(Delhi, India)
03/14/2011

Replied by Josephus
(Seattle, Wa, Usa)
03/17/2011
★★★★★
Replied by Nicole
(Evansville, Indiana, Usa)
04/25/2011

Replied by Josephus
(Seattle, Wa Usa)
04/26/2011

Replied by Nicole
(Evansville, In, Usa)
04/29/2011
★★★★☆
Replied by Namebrand
(Vancouver, Bc, Canada)
06/03/2011

Replied by Josephus
(Seattle, Wa Usa)
06/05/2011

Replied by Bartholomew
(Endwell, Ny)
06/07/2011

Replied by Bartholomew
(Endwell, Ny)
06/13/2011
★★★★★
Replied by Mirza
(Hyderabad, Andhra Pradesh)
06/21/2011

Replied by Namebrand
(Vancouver, Bc, Canada)
06/27/2011

Replied by Chegui69
(Long Beach, Ca, Usa)
03/28/2013

Replied by Christian
(Germany)
01/09/2016
★★★★☆
Replied by Tom
(Detroit, Mi)
06/28/2017

---
Dietary Changes
Posted by Kathi (Huntington, New York USA) on 05/24/2009

★★★★☆
I have had ulcerative colitis for 46 years now. For much of that time I have not had medical insurance and therefore through necessity had to investigate naturopathic remedies. I have had great success with a combination of diet (avoiding most white flour and sugar products when I can and adding vegetables, fruit and I still do not get along except for apples and cantalope) and 1/4 cup aloe vera juice (I use one formulated for digestive problems) with 1/2 teaspoon of l-glutamine. When I had attacks I used the formula 3x daily. I have to avoid milk and milk products but I use soy milk for calcium along with copious quantities of steamed broccoli. Surprisingly I can eat cruciferous vegetables without the problems most people have. I try to eat only organic meats and in season grow my own vegetables. The foregoing has given me a real measure of control for the last 15 years before that it was on and off. Purported remedies would work for a while and then stop working. Last year I discovered probiotics in an over the counter preparation forumlated for crohns and colitis sufferers. I can now say that I feel normal. I was interested in some of the suggestions in the posts and will try them. There is no cure for colitis, but it can be controlled when you pay attention to what you are putting in your body. Reducing stress is ideal but not practical in our society.
Replied by Namebrand
(Vancouver, Bc, Canada)
06/03/2011

---