Boswellia, Copper Chlorophyllin
Posted by Health Maven (California) on 11/25/2016

★★★★★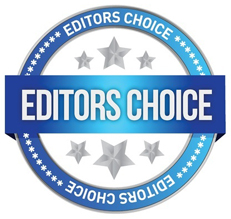 I've been experiencing a UC flare over the past month or so, starting with diarrhea and mucous and ultimately with lots of bleeding. Normally I'm able to clear things up fairly quickly with olive leaf extract. Unfortunately, this time around it did no good, even after I layered in oil of oregano as well.
After scouring Ted's recommendations, I tried a number of different things including melatonin (5 mg 3x/day plus 20mg before bed), DHEA (200 mg before bed), boswellia (500mg 2x/day), artemisinin (200mg 3x/day), and copper chlorophyllin, among other things. Nothing was working, and then I started vomiting once per day almost a week ago.
After several days of that with no relief, I decided to try a liquids only approach (eating only homemade chicken broth) plus boswellia and copper chlorophyllin per Ted's recommendations that they will kill the mycobacterium as the necessary first step to healing. So yesterday I ramped up the boswellia (standardized 65% boswellic acids) to start with 1000mg first thing in the morning and then 250mg every hour or so for about 10 hours, and then another 1000mg right before bed. On top of that, I used 18 drops of copper chlorophyllin in 8 ounces of water 4x yesterday, plus 5000 IU Vitamin D in the morning, and 20mg melatonin and 200mg DHEA right before bed.
Within 12 hours or so of starting the modified dosage of boswellia and copper chlorophyllin I noticed a significant decrease in bleeding, plus no vomiting (I started to include a small amount of chicken with the broth later in the day) for the first time in days. This morning, 24 hours after starting the revised protocol, there was no bleeding for the first time in weeks! I also haven't had to run to the bathroom within an hour of eating, which is a nice change :)
I'm going to continue with the boswellia, copper chlorophyllin, Vitamin D, melatonin, and DHEA (same dosage pattern as yesterday) for another day or two to make sure as much of the mycobacterium are cleared as possible before layering in Ted's recommendations for healing (lysine, glutamine, NAC). I'll provide another update in the next few days.
From digging around, it doesn't seem like boswellia is toxic at higher levels. "Toxicity studies of Boswellia in rats and primates showed no pathological changes in hematological, biochemical, or histological parameters at does up to 1,000mg/kg." (http://www.chiro.org//nutrition//FULL//Boswellia_serrata_Monograph.pdf)
So if you're experiencing UC bleeding and boswellia doesn't seem to be working, try playing around with the dosage to see if that helps.
Thanks Ted for your insights! Sending prayers for your own healing :)
---