Bloodroot
Posted by Seth (South Bend, IN) on 02/07/2009

I have nasal polyps and have tried everything including surgery to remove them with no success. I read that blood root was used before western medicine to successfully treat polyps. I'd like to know if black salve can be used to treat nasal polyps.
Replied by Chad
(Anchorage, Alaska)
12/24/2009

Replied by Amanda
(Coloma, Michigan)
11/10/2010

Replied by Sylvie
(Gloucester, Uk)
06/19/2011

Replied by Gailforce66
(Chicago, Il)
06/19/2011

Replied by Terezia
(Dallas, Tx)
08/26/2011

Replied by G
(Nyc, Ny)
09/02/2011

Replied by Terezia
(Dallas, Usa)
09/24/2011

---
Carrot and Black Grape Juice, Coffee
Posted by Joule (Denpasar, Bali Indonesia) on 11/08/2017


Hi everyone there!
I have got sinus polyps in my nose almost 4 years two of both in my nose. At first, I tried coconut oil mix with tea tree oil. And after 1 weeks I felt its good. But they are came back again. And I hear from my grandfather, he told me to drink carrot and black grapes juice, and black coffee without sugar.
I mixed carrot and black grapes juice and I drink, after two minutes, I drink black coffee without sugar. In one week, I felling better and sleep better. I watting in three weeks and my sinus polyps gone completely. And now I feel free sinus polyps for one year. Thanks.

Regard,

Joule Yon
Replied by Priscilla
(Nv)
12/05/2017

Replied by Mahfuza
(United Kingdom)
07/21/2020

---
Castor Oil
Posted by Rowena (Canberra) on 08/06/2021


Thank you to everyone praising the benefits of castor oil for nasal polyps. I have been afflicted with this for 20 years. I've had surgery which was life changing (deviated septum), however every now and then they would return. I am using a tiny spoon of castor oil in my nose and I was able to breathe within hours. I'm still unwell and recovering from seasonal flu, but castor oil is providing excellent relief. Thank you to you all.
---
Castor Oil
Posted by Sgd (Dayton, Ohio) on 12/18/2012


Sinus Polyps: I took a tea spoonful castor oil daily about 6 days for three weeks before seeing my ENT doctor. He told me that there were no polyps in my sinuses. It was unbelievable, for I had polyp surgeries twice in the past. Castor Oil works for me.
Replied by Sgd
(Dayton, Oh Ohio)
12/24/2012

Replied by Hannah
(Phoenix)
12/14/2014

Replied by Fk
(Bahrain)
01/06/2015

Replied by Andrew
(Dayton Oh)
07/03/2015

Replied by Nitin
(India)
07/28/2015

Replied by Fjk
(Bahrain)
07/30/2016

---
Castor Oil
Posted by Anupam (Mumbai, India) on 06/16/2012


I am putting castor oil in my nose for last 10 days and I have seen visible improvent in my breathing. I dont think that polyps have shrunk drastically but for sure improvement is visible.
Replied by Anupam
(Mumbai, India)
11/15/2012

---
Castor Oil
Posted by David (Atlanta, Georgia) on 03/04/2012

The Castor Oil works wonders for Sinus Polyps!!!!!!!! I was in the proceess of getting ready for my first surgery to have my polyps removed.
After extensive research, I started applying castor oil drops 'inside' my nostrils each night before bed. I use about 3-4 drops in the nostrils. Within the week, my polyps have shrunk so much I can no longer see them when looking up my nostrils with a mirror! I can breath out of both nostrils now!
I'm also noticing that my sense of smell is slowly starting to return. I'll continue this regimen until I can completely get my sense of smell back so hopefully by May/June of 2012 I'll be 100% again. :)
Replied by Dave
(Central, Virginia)
03/13/2012

Replied by Emilio
(Stony Brook, Ny)
01/09/2015

Replied by Joule
(Denpasar, Bali, Indonesia)
06/18/2017

Replied by Sharon
(Singapore)
10/17/2017

---
Castor Oil
Posted by Dee (Berkshire, Uk) on 04/29/2011


Dear All, I am very very excited to share my health news with you! I have had 12 operations for removal of nasal polyps, usually every 2-3 years since they regrow so fast and I am determined not to have another one. I have tried many remedies and of course, I don't need to mention the use of antibiotics and steroids. I am asthmatic as well and use usual inhalers and steroid treatments.
A few days ago, I was ready to call my doctor in order to obtain a referral for my 13th operation. I was desperate, both nostrils blocked and I could see the polyps almost protruding out of my nose! The fact I cannot breath through my nose, not only affects my sleep, speech but also affect me psychologically. I get depressed and experience "brain fogginess".
Thanks to Earthclinic, I have discovered the ACV which is fantastic - helps with even during asthma attacks.
Now, I discovered Castor Oil. I cannot tell you enough what amazing results I obtained in the past couple of days.
I have applied Castor Oil on my nostrils and I have also tried to create a Castor Oil pack. I only applied oil on my liver area (so not a pack as such - please research for a proper pack description), covered it with a flannel and applied a hot water bottle. Firstly, I have slept very well, secondly, I woke up with my nose UNBLOCKED. The night before I was ready for surgery seeing the polyps almost protruding through my nostrils, yet in the morning they retracted or shrunk so I was able to breath. I was not able to breath perfectly but it was a huge improvement. The visible swellings caused by polyps were gone and my face looked less like a 'boxer's' face. I am a long time sufferer and this was a huge breakthrough! I hope I will manage to avoid my 13th operation by continuing to use Castor Oil.
Ted's remedy: Ted considers that this condition might be due to rancid fat in the body and therefore he recommends Lecithin for fat breakdown, Vitamin C - 1000mg, ACV. [I am not fat (58kg- size 8-10 UK), however, I have noticed that when I lose weight and don't use wheat in my diet, my asthma and breathing problems are almost non existent.]
So, what I did:
1. Castor Oil applied on nostrils (a tiny bit on eyelids and wrinkles too! )
2. Castor Oil pack on the liver area
3. The following day when my nose was unblocked, I inserted diluted Grapefruit Seed Extract in my nose (acts as disinfectant and antibiotic - please research! )
4. I am taking Lecithin and Vitamin C and try to remove bread (to start with) from my diet.
Good luck to all - if it worked for me, a long term sufferer I am sure it will work for many of you.
Many thanks Earthclinic and again, good health to you all.
Dee
Replied by Daniels
(London, Middlesex, Uk)
05/07/2011

Replied by Dee
(Berkshire, Uk)
05/11/2011

Replied by Vivienne
(Scotland)
04/28/2016

Replied by Janet
(In)
04/30/2016

Replied by Princess
(Manchester England)
03/01/2017

Replied by Mama To Many
(Tennessee)
03/01/2017

Replied by Philippa
(Gloucestershire)
03/27/2021

---
Castor Oil, Steaming, Neti Pot
Posted by Marilyn (Canada) on 04/18/2016


I am very happy to report that my nasal polyps have not become a problem since using castor oil.
In the morning I steam my sinuses, then I use the neti pot with 1/4 tsp salt and 1 tsp apple cider vinegar to one cup distilled water (warm).
The AC vinegar stops all bacteria growth (sinus infection) In the evening I steam again and put 2 drops of castor oil in each nostril when I go to bed.
I used a rinse (cortisol) from the doctor for a month to get them down so I could breathe and smell again. Once that was done I have only used the castor oil and apple cider vinegar to keep all infection and polyps at bay for 3 months and running!! I think I'll cancel the MRI scheduled next month in preparation for surgery...don't need it!
Replied by Mahfuza
(Manchester, Uk)
08/28/2020

Replied by Anon
(Anon)
08/28/2020

---
Colloidal Silver
Posted by Sue (Ireland) on 10/23/2016


Great site, thanks for all the information. Re nasal polyps, I was told I had them and could get them taken out. Did a bit of research on that and decided, no thank you. I started spraying colloidal silver in each nostril, a few times a day, it took a few months but it really helped. I also added a few drops of tea tree, eucalyptus and or lavender which also helped. Another thing was inclined bed therapy, raising the head of your bed by 6 to 9 inches, I used a few small bricks under each leg of the top of the bed, it helps with circulation, and I can feel my sinuses clearing also.
Replied by Mikes
(Ireland)
01/24/2017

Replied by Sue
(Dublin)
08/28/2018

---
Colloidal Silver
Posted by David (Fountain Inn, Sc) on 03/15/2013


I believe I can provide some help to those who are suffering with polyps and the associated nasal inflamation, runny nose, postnasal drip that comes with polyps.
First, there is an underlying congestion problem caused by any number of factors ranging from environment to diet. One nurse once told me that she had observed a correspondence between those who had chronic congestion and those who had a particular blood type and she believed the blood type produced a thicker mucus.
Second, those who suffer with such congestion will correspondingly be most likely to find an infection developing in the sinus cavity... because it is inflamed and as such an infection can more readily grow there.
Third, the infections in such people tend to be cronic and hence the cronic infection will produce the polyps that is housing either, virus, fungus or bacteria or a combination of the three. The variability of such a mix is the reason why polyps are of a variety and "behave" differently, some spreading.
Fourth, a partial solution: As to the underlying congestion issue (see the item "First" above) I have no suggestion but as to the consequential result of infection (see item "Second" above) we can aleviate the infection easily. By using on a regular basis "collodial silver" to knock out the "oft occuring" infections we can keep the sinus cleared of the congestion, postnasal drip and running nose because those three are the by- products of the infection. The polyps will not grow or will die off with constant irrigation of a silver solution.
I use silver in my sinus cavity when ever I feel any sign of post nasal drip or runny nose; sign of a cold; congestion like a stuffy nose. I use an ear syringe to squirt the colloidal silver (gently) into my sinus cavity and there will be a stinging on the dominately infected side.
The reason some people get results from Tea Tree Oil is that TTO is an anti viral and anti biotic and anti fungal. I do not think it is nearly as effective as colloidal silver and TTO can have some side effects as enumerated in preceeding posts.
I make my own colloidal silver, a very simple process.
So in conclusion: An underlying congestive sinus is caused by any number of reasons but the real problem is the consequential infection of the cronically thick mucus passages. If the infections linger, polyps will develop. Thus, one must irrigate the sinus passages with colloidal silver to eliminate the secondary effect... cronic infection which is causative of the polyps.
Replied by Robin
(Rural, Va)
03/16/2013

Replied by David
(Fountain Inn, Sc)
03/16/2013

Replied by Anonymous
(Thailand)
09/08/2013

Replied by Alan
(London, Uk)
09/20/2013

Replied by Dave
(Fountain Inn, Sc)
09/21/2013

Replied by Jewel
(Nevada)
07/11/2016

Replied by Dave
(Fountain Inn, Sc)
07/12/2016

---
Dietary Changes
Posted by Jessica (Chicago, Il) on 07/25/2017

Hi,

I have noticed that my nasal polyps shrink when I have an empty stomach. They almost completely shrink. I believe my body is producing too much mucus when I eat food. Is there any medical literature or anyone who has experienced this?

Thanks,
Jessica
Replied by Mmsg
(Somewhere, Europe)
07/26/2017

Replied by Adell
(Baltimore Md)
07/26/2017

---
Dietary Changes
Posted by Kkt3 (Castlegar, B.c., Canada) on 04/18/2013


Hi, I have been reading up from this amazing site for quite some time and now will sit and explain my experience. Yes, nasal polyps are the worst. Nuff said on them. On April 13th my girlfriend switched our diet. We have been eating meals from this site, http://www.healwithfood.org/nasalpolyps/. The difference has been unbelievable. The weight loss is incredible to. The polyps in my right nostril have decreased in size by at least 75%. Don't know whats farther up there. But no more bulging sinus on the right side. I now have some air flow thru that side and each day it gets a bit better. Sometimes better than other, but some. Patience being the key as it will take some time, We are trying this diet for 1 month. I have also been putting some castor oil on the bridge of my nose on the outside for the last 3 days. ACV has been a regular in my diet for a long time. What works for 1, might not work for another. Will update along the way. Keep the faith!!!
Replied by Dante
(Brooklyn, Ny)
09/08/2015

---
Dietary Changes
Posted by Liza (Charlottesville, Va.) on 01/25/2010


I've had sinus polyps for almost 20 years, have had 2 surgeries, steroid injections etc. etc. I went on a diet this summer that consisted of vegetables, fruits, and protein plus olive oil for salads. My polyps have mysteriously disappeared. I have my smell and taste back. I can only think it is diet related. gluten? wheat, yeast? I was so throroughly tested for food allergies so I'm not sure why I've had relief, but I will stay on this food plan.
Replied by K.k
(Sydney, Aus)
02/18/2010

Replied by J.a.
(Saskatoon, Sk)
09/30/2010

Replied by Jannette
(Ridgewood, Nj)
05/28/2011

Replied by Joanl
(Arlington, Tx, Usa)
09/06/2011

Replied by Joanl
(Arlington, Tx)
09/13/2011

Replied by Joanl
(Arlington, Tx)
09/23/2011

Replied by Joanl
(Arlington, Tx)
11/05/2011

Replied by Givemeair!
(Cookeville, Tn, Usa)
03/09/2012

Replied by Alana
(Seattle, Wa)
03/16/2012

Replied by Raquel
(Los Angeles, California)
10/13/2013

---
Dietary Changes, Probiotics and NAC
Posted by Frog513 (Swansboro, Nc, Us) on 05/20/2013 13 posts


I suffered for many years (10+) with nasal polyps and chronic sinus infections. I had other health issues but this was one that was chronic and annoying!
What helped me the most was
1) going gluten free/dairy free and
2) taking a good non-dairy pro-biotic and NAC 600mg (N-acetyl cysteine).
I haven't had a sinus infection since 2008 and I rarely get sick with colds/flu and I no longer have allergies... I know this may seem extreme but it is worth it. Hope this offers some hope!
Good Luck ~ Carleen
Replied by Lucy B
(Sofia)
01/25/2016

---
Dietary Changes, Water Fast
Posted by Dori (Usa) on 11/12/2018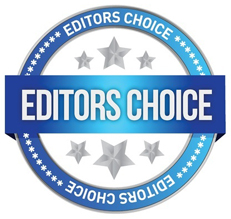 We had lived in Hawaii for one year before my 33yo husband started having asthma symptoms (2010) which started a few months after a sinus infection that wouldn't quite go away. He lost his smell and taste almost immediately but the nasal polyps and aspirin allergy didn't show up till a year later. (Sampter's Triad) He was overly stressed, drinking alcohol and coffee daily, and had a high processed food diet. I had him trying every single remedy/cure that I researched online for about 5 years until he refused to try anything else. Some diets minimized symptoms but nothing cured him.
HOWEVER!! About 3 years after the symptoms started, he again got a cold/flu. He was flat out on the couch for 3 days. He didn't eat one bite of food and only drank the fluids that I gave him which consisted of ACV diluted in warm water, Bone broth that I made, herbal teas (Pau d'arco, echinacea, licorice root etc and water. All of his symptoms completely disappeared after only 3 days of fasting and drinking those liquids.
He got his smell and taste back, the polyps were gone and he could breathe easily through his nose and he had zero reactions to any foods that he ate. (we were too afraid to test his aspirin allergy) This amazingly lasted for the 3 weeks that he abstained from coffee, alcohol and eating relatively healthy. He then decided that he would begin drinking decaf coffee and after several more days he started in on the caffeinated coffee. All of his symptoms returned within the week.
I have a feeling that a liquid fast, or maybe even better, a water fast for 5-7 days would cure this thing. Then of course no coffee, alcohol, sugar, white flours, processed foods, dairy (unless raw/organic), meat (unless grass fed/organic), along with lots of fruits, veggies, water, bone broth, some nuts.... Aflatoxins seems to pervade lots of foods out there. I think that, along with chronic stress is enough to destroy the digestive system which makes you susceptible to food allergies, leaky gut, respiratory issues and a host of other things.
Replied by Robert Henry
(Ten Mile, Tn)
11/12/2018

---
Replied by Nadine
(Goshen, New York)
08/29/2013

---
Replied by Claire
(United Kingdom, Manchester)
06/27/2013

---
Replied by Ian
(Hengoed, South Wales, Uk)
08/26/2013

---
Replied by Karen
(Clearwater, Florida, Usa)
11/13/2013

---
Replied by Caitlin
(Ausin, Tx)
11/14/2013

---
Replied by Loraine
(England)
06/19/2013

---
Replied by Paul
(Uk)
01/06/2014

---