Garlic
Posted by Gloria (Florida) on 04/17/2017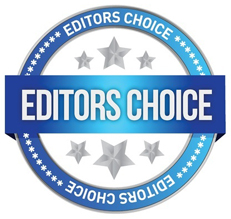 Garlic was the only cure for my shingle's problem. I got sick in 2013. When I got the pain in the right side of my face, I thought it was a tooth problem. I took pain killers and went to the dentist on Friday. The dentist fixed a cavity, but the pain kept getting worse. It was a holiday weekend and the dentist couldn't see me. I couldn't eat, the pain was terrible. I went to see the doctor and he thought it was a trigeminal neuralgia and prescribed me an anti-inflammatory steroid with antibiotic. It was worse and I went to see the dentist again. My face was very swallowed and the dentist didn't find anything wrong, then he sent me again to the doctor. My daughter had to take me there, I was in very bad condition. At this time I already had some blisters in my face. The doctor prescribed me the acyclovir. By the time we left the doctor's office, the pain was impossible to manage. I was taking Tylenol 800. My daughter took me to the ER and they had to put me IV Acyclovir and Antibiotic . They gave me morphine and it didn't work.
Because the case was very severe, it almost took my eye and ear. The nerves were severely damaged and after that I got the shingles all the time. I never recover completely and I had to be in acyclovir most of the time. I tried every remedy possible but it didn't help. In Oct 2016 I stated taking (about) 8,000 milligrams. of fresh garlic a day. As few as 2 weeks I stopped the Acyclovir. I changed my diet. After a severe shingle's episode the nerve system gets deteriorated. You have to restore it. NO sugar. No alcohol. No spices. At least 8 glasses of water. I tried fruits and vegetables one at a time.
Remember the garlic lowers the blood pressure; start it in small amounts and see how your system reacts. The blueberries were great but effects me in the eyes. The sugar in pineapple helps to lower the levels of sugar in the blood. It's good for me. Out meal, olive oil and bananas work fine, but you can gain weight. In the morning I have a banana, I eat at least 2 eggs a day and one or two cucumbers (peeled) with lunch. I control the rice, bread and potatoes so I don't gain weight. I take two tablespoons of oatmeal with 1 tablespoon of olive oil in half glass or regular milk a day before bedtime. It helps me sleep. I eat sea food once a week.
At this time I am trying to substitute the fresh garlic for the odorless tablets. Sometimes is uncomfortable, but hey! I feel great and I Thank God for this new life that I have.
I PRAY THAT THIS INFORMATION WILL HELP YOU!
---
Garlic
Posted by Matt (Attleboro, Ma. USA) on 02/26/2009


Shingles relief: To get rid of the itch as soon as possible rub a garlic clove over the area. It works even better in the shower because the heat draws it in better. This will work and you can do it a few times a day like before work and after work in the shower and before bed . I also use bag balm after to prevent scaring. But the garlic is the best solution
---
Herbs
Posted by Ernest (Newcastle, Nsw Australia) on 03/23/2012


I have suffered with shingles for three years on the left hand side of my face the pain has been debilitating, but I have just found a treatment that has eased that pain. That treatment is a bottle of essential oil called hypericum oil, I rub it into the painful areas twice a day. Hypericum oil is oil of saint johns wort.
---
Herbs
Posted by Susanfrommontreal (Montreal, Canada) on 03/17/2012


Shingles: My husband had a severe case of shingles 3 years ago all over his upper body that lasted 3 months. The only way he could sleep was to wrap ice in a towel. We finally found a Dr who recommended a 9 step treatment at the hospital (injections in the spine) that finally worked along with a cream compound (xylotaine)
The shingles are back again (no more cream) but on his face this time. I had an herbal infusion made at a local shop that I read about with oak bark, sage, lady's mantle, oats, sweet clover& chamomile that I boilled, let cool and he used it as a compress. Itching gone. So far, so good.
---
Herbs
Posted by Dan (Bisbee, Arizona) on 07/04/2011


Hello, I want to suggest goldenseal tincture as a remedy for shingles. It tends to sting a bit but really helps to alieviate my symptoms. Also works on mouth sores and funky gums. I aply it topically and in the case of mouth problems I swish it around as long as I can then swallow it. One dropper is enough.
---
Herpetic Neuralgia Remedies
Posted by Tessa (Nyc) on 03/05/2015


I contracted herpes in my 30s about 18 years ago and have suffered from postherpetic neuralgia ever since. I found that meds - such a Lyrica or gabapentin - are a nightmare (the horrific side effects outweigh any benefits). I have reduced my pain (arms and legs), which was once severely acute and constant, to either nonexistent or occasional and mild simply by doing the following:
(1) I avoid foods that are high in arginine (nuts, seeds, chocolate, especially), which can lead to excruciating bouts for me. Dairy is helpful (high in lysine). I remain aware of lysine versus arginine ratios in my diet, tipping the scale toward more lysine. I eat lots of vegetables, leafy greens, and some meat (lamb is high in lysine) -I keep it organic/free range.
(2) The real miracle cure for me: I take spirulina every morning (1000 mg).
(3) I do as much yoga as I can (yin yoga is especially great during bouts - something about stretching and breathing). I get acupuncture (but never during a bout because that will make it more acute).
(4) Try not to get too stressed out. Avoid an abundance of sun. Avoid getting overtired or overexerted (e.g., pushing myself beyond an athletic limit - as in running too long).
It's taken me a long time to figure it all out, so I wanted to pass it along. :)
---
Herpetic Neuralgia Remedies
Posted by Gavin (Manganui, Northland, New Zealand) on 09/29/2011

The herpes virus along with many others has a protective coating that prevents the body from killing it. The natural remedy for this ailment is Coconut oil, as it strips the coating from the virus and allows the bodies own defensive mechanisms to engulf it. Taken internally and applied topicaly will fix it for good and all. Incidentaly it might be worth mentioning the clinical dose is about four teaspoons a day. It also causes ketones to be used by the brain without having a starvation diet to get them, which seems to help Parkinsons and Alzthiemers.. Sufferers. One doctor whose husband had early onset Alzhiemers.. reversed his condition, which is unheard of with conventional treatment.
Replied by Zander
(Us)
01/02/2016

---
Herpetic Neuralgia Remedies
Posted by Donna (Susanville, California, Usa) on 09/28/2011

Two months ago I began having extremely strange symptoms in the clitoral area. Every day for the past 8 weeks I have had feelings of sensitivity, aching, pressure, stabbing pains, tingling, numbness and pinching in this area. Four weeks after these sympoms started, I developed several lesions or sores on the outer labia. My gynocologist took a culture of them and put me on Acyclover to treat herpes... Which I didn't know I had! Within 48 hours my symptoms lessened. I have almost completed the two week treatment and the sores have healed.
My doctor says that the other symptoms which I still have to a lesser degree are called "herpetic neuralgia" but didn't tell me if there was anything that could be done to help them go away. He wants me to stay on the Acyclovir for another 2-3 months. Is there anyone out there who has experienced the same thing and has some advice to help my body heal? I would really appreciate it, because this has literally turned my life upside-down!
Replied by Tessa
(Nyc)
03/05/2015

Homeopathy
Posted by Zach (Rockport, Ma) on 01/09/2016


Remedy for Shingles: ranunculus bulbosus 30x. Took it two times two hours apart. Then every 6 hrs. At least 15 min before or after eating. I avoid any of the mints (including in toothpaste), garlic and coffee to not neutralize the remedy.
Relief end of first day.
Gone next day.

When starting to get some mild tingling a week later repeated remedy with good effect.
Shingles can re-occur so I make sure I have remedy in house. Will have to get remedy special order-not one that is regularly stocked at health food store. I used a 30x. Perhaps a 30c will also work. Other homeopathic remedies that are noted on the web as being helpful include; rhus tox, mezereum and arsenicum among others. I,
Of course, try to limit stress-its not worth it.
Good luck.
---
Homeopathy
Posted by Pam (Kent, Wa) on 01/19/2015


I have shingles with no rash, although it feels like I have one because of the severe nerve pain. The left side of my neck from front to back is involved. I use the homeopathic remedy Hypericum for the pain, I use both the 30c and the 200c potency. I take a dose of 30c, if I don't get relief I take again in 20 minutes or so and that usually kills the pain for several hours and repeat as necessary or I take a dose of 200c and that seems to hold throughout the day. It has not cured the shingles, I've had it for about 10 days now, but it makes the pain very tolerable. Hypericum is for any nerve pain.
---
Homeopathy
Posted by Elationrelation (Minneapolis , Mn) on 05/01/2011


Natural cures help but are slow, and overall one needs to look at stress, diet, etc.
The best cure for shingles blisters is "Staphaseptic, " which is a natural ointment available in a tube from your pharmacy over-the-counter shelves. Most stock it and others will order it. (The box is white with rust-orange, yellow-gold with black accents, and is good to have on hand for other things, from simple infections, to boils, staph and even MRSA). You will see a dramatic change or even resolution within 24 hours. Apply 2-3 times per day.
The cure for the disease itself and the nerve pain is homeopathy, and though ideal to see a doctor trained in it, Arsenicum 200c works for many people. Pain level can decrease quite quickly. Continue for 2-3 days after symptoms are gone. Dosage is up to your practitioner, but often 3-5 pellets, 3-5 times a day, works.
These two things will bring dramatic change within 24 hours.
Replied by Eva
(San Jose, Ca)
05/03/2011

---
Hydrogen Peroxide
Posted by Kathy W (Waddington, Ny) on 08/23/2016


I discovered 3 drops of Food Grade Hydrogen Peroxide purchased at the health food store in 8 oz of water actually kills the nerve pain associated with shingles!
---
Hydrogen Peroxide and Baking Soda Paste
Posted by Candace Pfau (Franklin, N.C.) on 08/03/2013


I have shingles, taking the anti viral. But accidently found out that a paste of hydrogen peroxide mixed with baking soda stops the spreading. Or changes its course. Stopped from going up my face cold turkey. Of course then it started working down my neck. Each place you feel it breaking out, the itch, a paste of this will kill it or stop it. It also makes the blisters feel better. I had used this on cuts to heal them when nothing else would. Going to try the cayene pepper.
---
Ice
Posted by Renee (Pensecola, Florida) on 02/21/2012


I have read many of these replies of all treatments you have tried, I have suffered for 3 CONSTANT years now with the shingles on both sides of the body, face, arms and other places. I have found to help stop immediate itch and severe pain till anything you have taken orally can work place ICE on the blisters, red bumps, or just when the itch starts this will calm it and feels great! Ice for 20 minutes at every hour soothes the nerves.
---
Ionic Silver
Posted by Sherri (North Adams, Mi. USA) on 08/27/2012


A 75 year old neighbor was suffering with shingles. It followed the nerve from the center of her back, around and under her right breast. The medicine the Dr. gave her did nothing to relieve her. I took a sray bottle and filled it with ionic silver. 3 times a day I sprayed it on her shingles soaking them good. I put a loose gauze under her breast to prevent skin to skin contact. I also had her drink 1 teaspoon of the silver 2 times a day. It gave her immediate relief. The rash developed but never blistered. It has been 3 weeks and there is hardly any outward sign of the shingles.
---