Supplements
Posted by RJ (Cleveland, Ohio) on 01/14/2008


I recently had a shingles, which I never knew anything about until now. This web site was a big help in helping me understand the disease and what I could do about it.
I actually used multiple remedies to help cure shingles and the excruciating pain that went along with it. I went to a doctor to find out what it was and he confirmed that it was shingles and prescribed Valtrex an antiviral pill (which will not kill the virus), 1 per day for 10 days. I did take it but it didn't do a thing for the outbreak or the pain.
First thing I did was start taking Vitamin C 1000 mg fizzy packets x 3 every hour, by the fourth or fifth hour, I had diarrhea. Not a problem, cut it back to 1000 mg every 3 hours for the next 2 days. This helps to jump start the immune system and Vitamin C doesn't build up in the body and you can't get enough from fruits and vegetables. I also started taking l-lysine 2 tablets in the morning and 2 before bed (1500 mg each time). This also helps to boost immune system and kill the virus. Unfortunately, I did have to take some ibuprofen for the pain from time to time but that was only one or sometimes twice a day for a few days. I also took twice a day 2 ounces of apple cider vinegar mixed with either orange juice or grape juice (not at the same time as the vitamins) until the outbreak was gone.
For the outbreak, I tried putting zinc oxide cream (the worst thing to do) on the outbreak, it did nothing and it was painful to get off because it is made with petroleum. I also tried honey for its' ability to heal, it may have helped but it was messy and I didn't see any results. I did put tea tree oil on for a full day and it seemed to keep it from spreading but I did not see a lot of healing. I then took and put apple cider vinegar directly on the sores and wrapped them in cellophane to keep from drying out and left on for 2 hours. It was painful but it really brought out the sores. I then took baking soda and sea salt mixed with water and applied with a wet wash cloth and let sit on for an hour and then reapplied a few times. This felt great because it had a cooling effect on the sores and took away a lot of the pain. I used to have acne as a teenager and we would go to the beach in the summer and every year, my acne clear up like I had none at all, so I tried it and immediately the sores began to heal. I only needed to use for one to two days for the baking soda and salt water and only once for the apple cider vinegar. Once everything was dried up, I put some calamine lotion on for help with itching and I was surprised when it eliminated the dark marks from where the sores were. For the pain that continued after the sores, I thought it would go away, but unfortunately, it hung around a while and made life tough. I finally tried vitamin E d-alpha, not dl-alpha 1200 IU's twice a day and the pain went away after 2 days. I read that Vitamin C and Vitamin E should be taken together so I took 1000 mg of Vitamin C with the Vitamin E at the same time.
Also, watch your diet and eat a lot of fruits and vegetables. There are some that say the virus uses foods like nuts and chocolate as food to grow and survive, so starve it and you have a better chance that the natural remedies will kill and eat the virus.
Good Luck and I hope this helps someone because many of these same things worked for others and I know that they helped me a lot. Thanks to those that shared.
---
Supplements
Posted by Kristin (Oklahoma City, OK) on 07/23/2007


I get shingles a few times a year. My wonderful pharmacist told me of a 'cocktail' that works even better than prescriptions. If I feel an outbreak coming I take 800mg of Folic Acid, 1500mg of Lysine and 2000mg (minimum) of Vitamin C. Over the past three years I haven't had any bouts that ended with blisters. The important thing to remember is to take it the second you feel it coming, but even if you don't it doesn't last as long.
Replied by Capowrs5
(Davenport, Fl)
10/08/2010

Replied by Debbie
(Syracuse, Ny)
10/02/2015

Replied by Monika
(Poland)
07/17/2016

---
Tabasco Sauce, DMSO
Posted by Noell (Aiken, Sc) on 08/14/2013


For Shingles, I found that using tabasco rather than ground cayenne worked best for me. It is emulsified cayenne with vinegar and doesn't leave ground pepper all over where you dabbed it. I used it with the DMSO and my blisters were gone in two days, now I am just dealing with the little scabs drying up and shedding off, only 1 or two new single spots that are gone the next day, with no pain. Thank goodness mine were hidden in my hair, nasty stuff!!
---
Tea Bag Treatment
Posted by Bobmike (Arkansas) on 06/07/2015


Shingles was breaking out bad, was in pain and they were getting worse. Just remembered that shingles is a herpes type virus, so last time I had a cold sore, I used a tea bag on it, (heated the bag in a half cup hot water then cooled it down first) it knocked my cold sores immediately, so I thought "could it also work on shingles??" It does work!!! And it is not a painful treatment!
I just took a tea bag, put it in some hot water in a cup, then let it steep for 3 or 4 minutes, then took out the bag, let it cool down and laid the wet tea bag right on the blistered area for 5 or 10 minutes, I also took 2 or 3 lysine tablets and let them dissolve in the tea water. I also soaked paper towel in this liquid and laid it on the blisters now and then. Already, they are drying up!! There is a new separation of healthy skin now between some of them. What was a very angry painful area this morning, is now way less painful, way less red, way less swollen. There is a white area of skin around the lesions where it is healing now. I can stand to run my hand over it now and this morning, that would have been agony!
Tea bags cooled, applied and I did put some lysine in the tea water, but I think the tea bags alone would do the trick! Yeah, and no pain and it is fast fast fast!! Glad I remembered by cold sore trick. This is something I wanted to share because, I would hate for people to suffer another day, when they have tea bags right in the cabinet! You can use black tea or green tea.
---
Tea Tree Oil
Posted by Heather (Springfield, Mo) on 10/13/2012


I work in a very high stress job and had a second outbreak of Shingles for the year. I immediately turned to my tea tree oil, applied I with a cotton swab and covered the area with 3m waterproof bandaid. Now three days after doing this once a day, they are well on their way to healing. The pain went away within a few minutes of applying the oil as well as the itching. I am going to keep this oil on hand at all times!
---
The Zapper
Posted by Lore (Ocala, FL, USA) on 07/12/2008

Shingles: try the Zapper from Prof. Dr. Hulda Clark... go to: www.drclark.com ... what helped me was a Healer in Germany with the laying on of hands...after a week I was completely free of pain... God Bless and be well !!!
---
Topical Paste
Posted by Gus (Agnes Water, Qld Australia) on 10/27/2012


Hi heres my adapted paste for Shingles, adapted from thi site of course!
1tsp coconut oil.
1tsp cayenne pepper.
2tsp apple cider vinegar.
1tsp neem oil.
2tsp kaolin clay
2 cloves cut up garlic .
Combined all ingredients and applied, results in 24 hours are amazing. Applied quite frequently. regards
---
Treat Underlying Medical Problems
Posted by Ann (Deer Park, Wa) on 08/25/2009


After suffering reoccurrence of shingles for about 20 months, I found out that it is a sign that there is a serious underlying medical problem. I worked on healing my digestive problems and as soon as the digestive system started working properly, the shingles quit reoccurring. If you keep getting shingles, look for another medical problem
---
Trish's Formula
Posted by Trish (Vichy, Missouri) on 01/21/2014


Thanks to everyone who posted on here about your shingles treatments. I put together my "super lotion" based on the articles I read. My husband was diagnosed on Friday night w this dreadful illness. His was in his eye (and face and scalp) which was quite frightening, since it could cause blindness.
He has made a remarkable recovery in two days. We did get into an opthalmologist and used eye drops that worked immediately. They were Prenisolene Acetate Ophthamic 4x dayand Neo/Poly/Dexamet before bed. He is also taking Valtrex 500mg 3x daily. Tylenol every 4 hrs for pain. Although this lotion will settle the nerves down. : )
My formula for his skin, which is working awesome is;
2 tsp Coconut Oil
2 tsp Colloidal Silver
2 tsp Aloe Vera Gel
1 tsp DMSO
5 drops Tea Tree Oil
5 drops Eucalyptus Oil
5 drops Oregano Oil
10 drops Lavendar Oil
25 drops Licorice Root
1 capful Apple Cider Vinegar
Mix well, put in very small tupperware container and use 2-x a day and before bedtime. Hope it's a blessing to you, it works so well my husbands lesions cleared visibly throughout the day. We also prayed a lot! Feel better!
---
Turmeric
Posted by Lou (Pietermaritzburg, Kwazulu-natal South Africa) on 04/12/2012

A reliable cure for Shingles is the crushed herb Turmeric used in curry or to boil with rice which gives it a bright yellow colour. This herb is a wonderful antiseptic for shingles. Simply take a teaspoon of it with jam or peanut butter twice a day and within a week your painful shingles is history. I use it on a daily basis but I have never had shingles and am quite healthy, I am 76yrs old. Lou
---
Turmeric
Posted by Nypie (New York, Ny) on 05/21/2011


Hi all,
Last week I came down with a rash and then a few days later a cluster of blisters near my lip that looked horrible. I assumed they were the worst case of a cold sore I had ever had and proceeded to use whatever had worked in the past. To my horror nothing worked and I stayed inside my home for days feeling depressed about it while applying cold sore ointments and more. While thinking about it I thought it odd I also had a rash around the bumps which had never happened before so I started googling. So I came to the conclusion I had Shingles-hurrah! ... ? Knowing I had turmeric in the medicine cabinet and knowing it's supposed uses for skin ailments I decided to give it a try. I just pour a bit in my palm, add a bit of water and then apply it to the affected area. It is working! It is obviously healing and looking much better. I'd also advise tea tree oil & vitamins through diet & supplements.
---
Turmeric, Apple Cider Vinegar
Posted by Mitch (Gatineau, Quebec, Canada) on 10/16/2010


My 85 year old mom has been suffering excruciating pain due to shingles (along the nerve on the back of her leg to her waist) for the past 3 weeks. The pain was unbearable and she could not sleep at all because of the pain. I could no longer bear to watch her suffer so much so I looked up this site and found turmeric and apple cider vinegar. I made 00 capsules filled with tumeric and gave her 2 capsules before going to bed last night and mixed ACV with 1 tbsp honey and made her drink it. When I came to see her this morning, she said that it was the first night she had not felt any pain in the last 3 weeks. She has become a believer in natural remedies and so have I. Thanks to everyone for your testimonies.
---
Vitamin B12
Posted by Aurora (Mason City, LA) on 04/10/2021


Hi, I recently had shingles, with a lot of pain in one leg. I talked to a doctor friend in Mexico and he told me that they use vitamin B12 to heal and help regenerate nerves. Also, I found out that Acetyl-L Carnitine is good for neuropathy pain relief, and possibly regenerating the nerve.
Replied by Charles
(MN)
04/12/2021

---
Vitamin C
Posted by Alexander (Louisiana) on 12/22/2017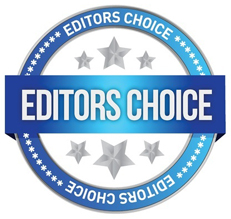 My shingles outbreaks were continously, in the same place. As soon as one outbreak would heal, another would break out.
Then I started taking Vitamin C to bowel tolerance daily and have never had another shingles outbreak in years. Not to mention my overall health has also improved.
---
Vitamin C
Posted by Garry (Mtn Home, Ar) on 08/15/2017


I can attest to the use of vitamin C for shingles. I had shingles in my 20s and was told I needed vit C IV for 4 days running. The first shot, all pain gone, 2nd shot blisters all but gone, no pain, 3rd-4th shot-all signs gone, no nerve pain, not even any redness. 15 years later diagnosed with herpes. Contracted it when I was 18. It was evident at infection site(lesion) and also throughout my nervous system. Used Acyclovir, had to quit because of side effects...besides the fact it really did not help much, shortening episodes by maybe 1 week(3 week episodes).
My symptoms, other than the occasional lesion, was nerve pain at areas of previous wounds and extreme skin sensitivity. Several years ago I came across an article about vitamin c mega dosing. I remembered my treatment for shingles, so thought what the heck. When I had my next episode, which included a lesion on my right ear lobe, I took 1,000mg caps every hour I was awake for two days(15,000mg/day), then when my bowels started to get 'loose', I dropped to 1 every other hour. The results were nothing less than spectacular for me.
After the first day, no more pain, itching or fever. After the 2nd day I experienced something I had never seen...the lesion actually started to recede, no blisters popped and still no pain. After 5 days, I couldn't even tell it ever occurred. I now take 1,000mg/day and have never had a occurrence. I used to be able to rub my ear lobe and create a 'fever' at any time, this is gone as well. By the way, weather patterns exacerbated my episodes and actually instigated them. My doctor said he never heard of such a thing, but I could tell friends and family when there was a weather change coming...I usually got a very painful 48 hour warning. These too are gone...the only 'down' side. It's probably also useful to note that I've never had a cold or flu since either. I see now that the FDA has decided IV vitamin C usage is no longer a recommended treatment. Probably because it's cheap and effective. I use Ester C if anyone is interested (horse pills! ).
---