Acupuncture
Posted by Susan (California) on 07/01/2017


Thank you Chrissy (August 2011 post)! I awoke to what I believe was the onset of shingles with intense pain on my big toe, across my foot and up my leg. I immediately, after reading your story, contacted my acupuncturist/herbalist. She surrounded the area of my pain with needles plus a couple on my hand and then muscle tested me to find that echinacea and St. John's Wort would be good for me, including topical echinacea. It's the next morning now and the pain is 99% gone and I'm hoping that's the end of it.
---
Posted by Chrissy (Adelaide, Australia) on 08/28/2011


I recently had a serious bout of shingles; huge blisters from my clevage under my left arm through to my spine, After taking all the meds the doctor prescribed which did little to help the pain or help me to sleep, I decided to give acupuncture a try. The relief was instant, I have slept like a baby since beginning the treatment and the pain is very much under control. I'm only sorry I didn't get the treatment right from the onset as the acupuncturist says she could have stopped the shingles in it's tracks.
---
ACV, Aloe, Tea Tree and Coconut Oil
Posted by Allison S. (Thomas, Oklahoma) on 03/17/2018


Shingles helped with ACV, Aloe Vera and Tea Tree Oil
This is for Shingles for a help to heal: First padded down area with Apple Cider vinegar with a round flat cotton pad. then I put this mixture on top:
I took a jar with a lid and added 1 cup of Aloe Vera pure 100% liquid. then added several drops of Tea Tree Oil, Melaluka is so wonderful for healing. Finally added 1 Tablespoon of Coconut Oil. Stirred with each use. Applied with round cotton pads. Please just play with the amounts to suit you.
My Shingles were so horrible that I would only get an hour to 2 hours of sleep at night. So weak and tired. This mixture really helped stop the itching pain and I finally got some sleep!
---
Alcohol, Distilled Water and Fastum Gel
Posted by Michael (South Africa) on 09/12/2006


Half each 90% Alcohol and distilled water. And Fastum Gel a non steroidal anti inflammatory. Fixed my shingles in a week. Blisters all dried and healing. Pain still there in the nerve. Good news!
---
Aloe Vera
Posted by Awagner3216 (Albuquerque, Nm) on 12/07/2011


I tried some aloe from the plant that I have and it made the itching and pain worse! I'm going to go to the store and get some Apple Cider Vinegar and Tea Tree and Eucalyptus oil.... Hopefully it will work, I'm only 22 and this is the first time that I have ever dealt with this. I hope that this is not a life long thing that keeps coming back!
Replied by Tiffany
Texas
08/23/2020

---
Posted by Susan (Sulphur, LA) on 04/28/2008


April 24th, 2008 I came down with shingles again. This is something I have dealt with for the last 13 years. In the past I have tried antibiotics, cortisone, etc. anything that I thought would bring relief. I was at my mothers and she told me to try the gel from an aloe leaf. To my surprise it brought great relief. I have done this 2 or 3 times a day. She also told me that once the blisters burst to apply honey to complete the healing process. I fully intend to try this at that time. It has been wonderful to have relief from this awful disease.
---
Posted by Mafri (Zurich, Switzerland) on 10/04/2007


Another wonder of the world to be added-YOUR SITE! For 20 years my Fiance has been suffering with horrific Shingles, he has been to every skin Specialist there is, tried every cream, every oil and every natural product on the market. His feet are so bad, and so painful, causing more pain with certain foods- We have noticed that the worst are garlic, onions and spicy foods. 3 days ago, I was looking on the internet for a certain cream, very expensive especially after you have bought and tried almost everything. I came to your site and read all the posts, while doing so I looked what ingredients I had in the house, Aloe vera Gel - YES! Cayenne pepper- YES! Corn flour -YES! I went to the kitchen mixed it all up in bowl , got my fiance's feet and pasted it with the above, Now what? How does he go to sleep with all this on his feet? I took plastic wrap and wrapped his feet up, looking like a Astronaut he went to sleep with the paste and plastic.......... In the morning............. there was such a huge difference,are those really his feet. WOW! We are now on the 3rd day of nightly pasting and wrapping, the blisters are gone, the hard scaling skin is almost away, the only thing left is the redness. This is amazing!!! My only concern is with the plastic wrapping----- the feet don't get fresh air during this time, Thank you so much, I will keep you posted of the complete results in the future.
Replied by Waltraud
Arkansas ( Usa )
09/30/2016

Replied by Mama To Many
Tennessee
10/01/2016

Replied by Lou
Tyler, Tx
08/04/2017

Replied by Janet
In
08/05/2017

---
Antifungal Cream for Ringworm
Posted by Christine (Malaga, Spain) on 11/24/2020


Antifungal Cream for Shingles
Well, here we are on vacation and in lockdown and my partner is laid low with his first case of shingles. Travelling as we are and without our usual pharmacopoeia of natural remedies, we had to try what we have on hand and it happened to be clotrimazole antifungal cream. Within a couple of hours, the pain and sensitivity subsided and the sores were more localized. Thank you everyone for salvaging an already strange vacation.
---
Posted by Lizzy (Asheville, Nc) on 10/16/2014


Thank you so much for posting about the antifungal cream for shingles. I bought some ringworm cream at the pharmacy yesterday and applied to my shingles patch. It was the 6th day of my shingles outbreak and even though Dave's wonderful remedies were helping, the blistering area was still painful and red. I can't believe it, in just over 24 hours and 2 applications, the area has almost completely dried up and is no longer painful. Remarkable!
Replied by Lou
Tyler, Tx
01/02/2016

---
Posted by Jody (Idaho, US) on 10/13/2014


I have also used an antifungal cream on my shingles and it seems to accelerated the shingles to blister then completely go away with no scarring in only a few days.
I had thought that I had ringworm on my hip and used the antifungal cream which cleared it up, but 6 months later it came back and my Dr said it was shingles. So I used the antifungal cream the second time and again within a few hours the itching was gone and healed within a few days. I don't know why it worked but I thank goodness it did. I can't imagine having to deal with the pain for weeks!
---
Posted by Izma (Hollywood, California) on 03/19/2007


From what I see of your numerous cures. It appears that Shingles may just dissappear. Personally I used the antifungal cream clotrimazole, followed the next day by Clorox disinfectant spray applied with a Q tip to each spot, and the shingles and the pain left.and havn't returned in more than five years. I had used the clorox spray before to no avail but when first used the anti fungal cream apparently that did the trick. Another thought viruses seem to be resistant to nearly everything but they may have a protective coating that takes a wetting agent to crack. and the anti fungal creme may have that ingredient. I know that it takes a wetting agent to break down ordinary mold, before clorox can disolve it. A chemist probably could explain this better than I can.
---
Apple Cider Vinegar, Cayenne
Posted by Anna (Roswell, Ga) on 09/06/2013


My boyfried had what we think to be shingles. That is when I discovered Earth Clinic. I fixed him a bottle water with ACV (apple cider vinegar), cayenne pepper (3 good size shakes) honey to taste. had him drink this 3 times a day and mixed cayenne pepper with ACV (heavy on cayenne) took cottonball and put it on him everywhere, three times a day and shingles were gone within 3 to 5 days. It made him a believer. Now we both drank ACV as a often as we can.
Replied by Bill
Ga
12/05/2017

---
Posted by Gene (Sarasota, FL USA) on 04/21/2009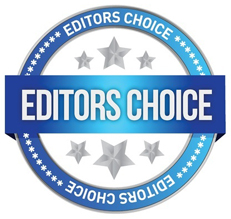 I have a previous posting on Apr. 11, 2009 (day 3 of my attack), which is currently logged under ACV+Cayenne. It would be helpful if you started there. This is an update, ten days later, and should be tremendously useful if you are debating whether to try a natural remeby for Shingles, specifically Apple Cide Vinegar.
Ten days ago, with a bad shingles rash and moderate deep pain, I turned to Apple Cider Vinegar (ACV) and Cayenne. I had already been on western meds, specifically valtrex & prednisone, and I had no sense that they were doing any good.
Almost immediately, the pain (but NOT the rash) went away. I continued swigging about half a shot glass of ACV sprinkled with Cayenne, three times a day, and used the same mixture topically a few times daily as well.
After a week, I felt I was completely cured, with the exception of the rash, and dutifully forgot about everything. After all, the smell and taste of ACV don't set the world on fire and aren't powerful motivators to hang in there once cured!
I realized yesterday that, during the past three days, the pain was back and had been for a couple of days now. Particularly, at night, I'd say the pain (in my case deep nerve pain) was perhaps a 7-8 out of 10 (the first time I had shingles it was a 10 out of 10, many times, so I know the scale!).
I had been lazy and listened to all my friends, including several doctors, saying 'It's the Western meds, dummy', and I figured I was in good hands once it stopped. Also, since the rash was taking forever to disappear, receding glacially, but no longer hurting, I felt that I didn't the ACV/C and it was probably an old wives tale anyway.
Boy was I wrong.
This is what I've learned:
1. A virus isn't over when you say it is. It's over when it decides it's run the course.
2. In going back on ACV, the topical pain (which had come back a bit in the past couple of days), stopped on the spot. Taking it yesterday AM, the topical cleared up immediately and the pain stopped throughout the day. Night was a different matter.
3. Two nights ago, the pain was terrible through the night. Last night - the first night since I had been back on ACV - the pain was gone until 5:58am (I went to sleep at 10pm, so I had 7 solid hours).
4. I finally got out of bed around 7:30, with a deep pain in the left side of my lower back. Within 10 minutes of taking ACV internally and topically, the slight itching was gone and the internal pain had gone from a 7/8 to a 2/3.
Everyone's disease and progress is different, and anecdotal evidence for me does not mean a hell of a lot in your case. But I wanted to give as much detail as possible so that you could see exactly how ACV has impacted what I'm going through.
I am dissapointed that the rash is only abating slowly, but - if I had to choose between reallybad, debilitating pain and the side effects pain and sleeplessness produces, and a rash, which in my case is under the shirt/pants and not visible, I'll take the rash anyday!
Count me as an ACV believer. Not once - but twice - in the same illness! Good luck with your shingles!!
Gene
---
Posted by Gene (Sarasota, FL) on 04/11/2009


This is my second shingles attack, folks! First one lasted 60 days and was the most unbelievably painful thing I had ever experienced. Interestingly enough, 100% of the shingles was sub-surface, with no redness, raised areas or pustules. The deep pain was beyond words.
Now, four years later, in a period of incredible stress, I've got the damned thing again -- this time, with a left leg and the front/back of the left side of my torso covered in mega-patches of fiery pustules. Pain inside (emanating from the locus deep inside the nerve) and out.
Then, a friend of a friend mentioned ACV and I went surfing and found your site.
Last night (day 3), I covered the sores with ACV&Cayenne, and took two half shot glasses of ACV mixed with Cayenne. Within about an hour the pain - inside and out - completely went away. Yes, completely, and I had what seemed like one of the best sleeps I had had in a long time.
This AM thru noon, I felt great, but this early afternoon I'm still a little shakey -- a slight twinge here, a slight twinge there. And the pustules are still there, but not increasing in size (and, as I write this, only a very, very, very occasional itch/pain from my little read friends.
I am going to keep this up, and have absolutely no doubt that this will do the trick. In fact, I'm going to apply your ACV/CP elixer as soon as I press 'send'.
---
Apple Cider Vinegar, Lysine
Posted by Lori (South Florida) on 09/03/2015


Just realized I'm having a shingles outbreak on my inner thigh. Haven't had one in 10 yrs. Immediately took 1000mg of L-lysine and Vitamin C. Put apple cider vinegar on a cotton ball and put it on the rash for a few moments. Will come back to update.
9/7/15 UPDATE: Since 9/3 I've been taking 500mg L-lysine twice a day and using Apple Cider Vinegar on the rash twice a day on a cotton ball for a few seconds. Can say the rash is drying up! A few minutes after using ACV the pain and itch goes away for most of the day. It's working!
---