Vitamin C
Posted by Mark (Coloorado) on 12/18/2013


Worked Temporarily

My Wife in looking through burn remedies, (because that is what I thought I had) it turned out to be Shingles. Found 1000mg Vitamin C in eight oz. of water then sprayed or covered with soaked gauze. Well at first I bet I got 90% relief for the pain. and it lasted hours. But for some reason with each application the Vit c ( and we are talking the acidic powder kind) It got less and less affective. I went to 1000mg in 4 oz, to 2000 in 4 oz, to 3000 in 4oz, to 4000 in 4oz water. I think I did the 4000 only about six times, as it gets to astringent to apply. It was extremely helpful at first for the shingles pain and then for some reason it lost it's effect. The spray is a bit brutal as anything cool coming out of a spray bottle is going to make you jump.(I did Microwave for 18 sec at 1100 watts) but think it is more effective a bit on the cool side.t I used the vit-c as a spray for the first week before switching over to applying soaked gauze to the shingles.(easier less shocking) (Letting the gauze rest on the shingles about 10 sec. and then moving on. As the days turn into weeks it becomes almost ineffective. I ended up stepping down with the dosage. But I would say my overall treatment dose was 2000mg in 4 oz of water. It was revolutionary with the first few treatments.( and that was at 1000mg in 8 oz.) And I got to start the first night coming back from the clinic, and had a great reduction in pain levels. Too bad it doesn't last. I think it just starts to act differently, in that it stabilizes the pain, it makes it more at a constant rather than being buffeted by different shingles all at different pain levels. In my 5th week and still in considerable pain.
Replied by Rsw
(Uniontown, Oh)
12/18/2013

Replied by Mike 62
(Denver, Colorado)
12/18/2013

Replied by Mmsg
(Somewhere, Europe)
12/19/2013

Replied by Little Wing
(Boston, Ma)
12/19/2013

Replied by Nanowriter
(Hotspot, Texas)
12/20/2013

Replied by Hisjewel
(America, New York)
12/01/2016

Replied by Hisjewel
(America, New York)
12/04/2016

Replied by
Timh
(Ky)
12/05/2016
2084 posts
Replied by Hisjewel
(America, New York)
12/05/2016

Replied by Hisjewel
(America, New York)
12/06/2016

Replied by
Timh
(Ky)
12/06/2016
2084 posts
Replied by Hisjewel
(America, New York)
12/07/2016

Replied by Mama To Many
(Tennessee)
12/07/2016

Replied by Hisjewel
(America, New York)
12/08/2016

Replied by Hisjewel
(America, New York)
01/27/2017

Replied by
Timh
(Ky)
01/30/2017
2084 posts
Replied by Hisjewel
(America, New York)
01/31/2017

---
Vitamin C
Posted by Bruce (Hart, Michigan) on 07/27/2009


I have had shingles for about 10 years. It started at age 69. I never had a serious rash but the pain has been the worst. My shingles is concentrated in my right forehead, around my eye and in my nose and in my teeth- upper right. When I first had the pain I would fall down and see stars. I've tried all the bad drugs with very limited results and gave them up. Until I was referred to this web site just 4 weeks ago. I now take 2 tablespoons of acv and 2 tablespoons of pure maple syrup in distilled water twice a day, one acv tablet 3 times a day, one LLysine capsule daily, 3000 mg of Vitamin C daily and I go in once a week to receive a Vitamin C intravenous injection once a week. From the first swallow of acv the pain left me and has not returned. Prior to this I could hardly eat, talk and I lived with constant pain. It is a real miracle. Thank you everyone for your input to this great web site.
---
Vitamin C, Calamine Lotion
Posted by Jennifer (Raleigh, Nc) on 06/25/2012

I went to the doctor with a fist sized rash, and was told shingles... The whole mess started with deep muscle itching in my leg for a week, then I thought I scratched the skin and had an infection/rash. There were also two bumps on the sole of my heel that made it painful to walk-- the doctor listened to my description of events and except for the heel thing, diagnosed shingles right away. She thought maybe the heel break out was because the nerves in the heel are connected down the leg. She prescribed Valtrex, I refused steroids. I wasn't really in any pain. I filled the scrip and then went home and googled it.
Everything I looked at and read said I was in for 6 weeks or longer of intense pain, seeping sores and so on... Yikes, I could not take even a week off work!
I read about Vitamin C and started taking 1000mg at different intervals from the Valtrex, 3X a day for Valtrex and 4X a day for the Vitamin C. I applied Caladryl (calamine lotion with itch reliever) to my rash as needed, about 3 times a day. I was back at work after three days.
I never got open sores from the rash, just bumps. I did get more rash and bumps, some would go away and others came, up and down my upper thigh (and butt), but I did not experience weeping sores or have intense pain, and was walking fairly normally after three days. The bumps on my heel stayed dark, but hurt less to walk on.
I think it was the vitamin C, but I did not stop taking the Valtrex. I didn't seem to take enough Vitamin C to cause diarrhea, just loose stool one day. Another thing with the C, it seemed to calm me down a little bit. I work on my feet 12 hours a day 5 or 6 days a week as a restaurant manager, and have never been good at sitting still, but the C, I think, might have calmed me a bit.
---
Vitamin D
Posted by Kathryn (Ar) on 05/01/2018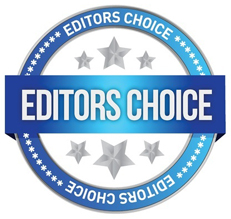 In response to Kayla (Md) post on 04/27/2018
I'm 25, and this current outbreak of Shingles is my 6th (yes, SIXTH) outbreak in the last YEAR. Yet I can't get the Shingles Vaccine. I have a 3 year old and a newborn that can both easily get Chicken Pox from me now. But nope, can't get the vaccine, I'm not 50 yet. Only 25 more years of this before I can get some long-term relief without taking pills every single day. I am so sick of getting Shingles!!!
Kayla, my sister in law is 47 and began having repeated outbreaks of shingles. Her doctor tested her vitamin D level and found it was low, he told her to start taking vitamin D capsules and once her level got up to where it was supposed to be, her shingles outbreaks stopped. She told me she hasn't had any outbreaks since. Maybe this could help you too.
---
Wild Green Oats
Posted by Don Z. (Malibu, CA) on 05/30/2019


Just heard from someone who had a very bad case of shingles that got cleared up really really fast with no return by WILD GREEN OATS - Avena Sativa. I wanted to memorialize this for people in need.
---
Zostavax Vaccine
Posted by Tony (Chantilly, Va) on 12/03/2008

Some of you may know,but for those who don't...There's a vacine for the cure of shingles called (Zostavax) no perscription is needed as it is given just like the flue shoot at most local clinics,walgreen's & cvs drug stores. The average cost is $225 and can only be given befor yon contract the virus or once you're over it. Hope this helps to rid everyone of Shingles.
EC: More info here: http://www.drugs.com/zostavax.html
Replied by Tom
(Elgin, Il)
03/15/2010

Replied by Colleen
(Whitewater, Wi)
11/30/2011

Gail
(New Hampshire)
04/12/2021

Replied by Diane
(Philadelphia, Pa)
10/26/2012

Replied by Kate59
(Kingston, Ny, United States)
11/16/2012

Replied by Kate59
(Kingston, Ny, United States)
11/19/2012

---