Electric Massager
Posted by Victoria (Santa Barbara, CA) on 09/07/2008


Re creepy crawly leg sensations associated with restless leg syndrome... using an electric massager on the afflicted area of my leg, usually the calf, stops the creepy crawly sensation. This sensation is associated with Restless Leg Syndrome although my leg does not twitch or jump. I experience this sensation in the early afternoon or evening when I am lying down and resting on the couch. When I use the above treatment for about 5-10 minutes, the crawling sensation cycle is broken.
Replied by Colin
(Ajax, Ontario/canada)
01/19/2012

---
Eliminate Benadryl
Posted by Little Wing (Marshfield, Ma) on 09/17/2012


I find benadryl makes my restless legs MUCH worse, as does anything like this or any of the PM medicines (Excedrin PM, Advil PM, etc.).
Replied by Rsw
(Uniontown, Oh)
09/18/2012

---
Eliminate Coffee
Posted by Sabrana (Newcastle, Nsw) on 07/27/2011


Hi,
I just wanted to share that since giving up coffee, I don't have Restless Legs syndrome anymore. Simple.
Thanks
Replied by Janet
(Kendal, U.k)
07/27/2011

Replied by David
(Greenville, Sc)
10/04/2012

Replied by Kratomking
(Sharon, Pennsylvania)
01/07/2017

---
Epsom Salt
Posted by Jon (Australia) on 05/22/2015


Epsom salt has been very effective at relieving RLS!!! WOW so happy!
I have a warm epsom salt bath using 2 cups of epsom salt in the bath, every night before bed.
I also take 800mg of Magnesium Glycinate daily (400mg am, and 400mg pm).
RLS can be very painful, excruciating, and I am so happy to have found relief finally.
Thank you for this cure
---
Examine Mineral Deficiencies
Posted by Linda (Orlando, FL) on 11/27/2007


I have suffered from RLS most of my life (I'm 47)and discovered the link between RLS and mineral deficiency about 20 years ago. I have supplemented with Potassium, Calcium and Iron. I cook my own food, eat very little processed stuff, and have always craved spinach and broccoli (I even like brussel sprouts!). But even eating all the right stuff, I still need the supplements. I also suffer from endometriosis (horrible female problem), which I think is also related somehow to the mineral deficiency. I have been taking Blackstrap Molasses (full of good minerals) for about a year to try to combat those symptoms. I haven't experienced the "miracle cure" other women have written about, but at least I'm off the Percocet! Recently I have been reading on this site about magnesium supplementation. Am I right to think that low magnesium can cause malabsorption of other minerals? I'm going to try it for a while and see what happens.
Replied by Laura
(Mt.olive, Ms. Usa)
01/10/2011

Replied by James
(Manchester, Ct)
09/04/2012

Replied by Alan
(London, Uk)
09/04/2012

Replied by Bogdan
(Canada)
03/07/2017

---
Exercises
Posted by Faye (Odessa, TX) on 06/25/2009


Can say that I was diagnosed with RLS about 2 years ago. One night I was reading online and noticed that I was hurting in my lower back while sitting. I looked to see what would help that problem and found- 3 -simple exercies and when I did those I slept all night long. It seems that the lower back is related to Restless Leg Syndrome (RLS). I do also believe that a lack of minerals and folic acid and Vitamin D3 are also needed but the exercises doing them 3 to 6 times a day about a minute and I sleep all night long. This works whether I take the vitamins and mineral or not as sometimes I get lazy about taking pills all the time and can go weeks before I take the supplements again. But the exercises are simple: 1-Rotate the Hips as in trying to use a Hula Hoop. 2-Twist the upper body 3-Do squats with the knees as low as possible and do all of this no more that 1 minute for all 3 exercises. Do this a minumin of 3 times or more as needed.
Replied by Runr
(Weston, Kansas)
02/28/2013

Replied by Megan
(Salt Lake City, Ut)
07/10/2014

Replied by Belinda
(Rock Hill, New York)
04/17/2022

---
Fish Oil
Posted by Matriarch (Clinton, Nj ) on 03/30/2018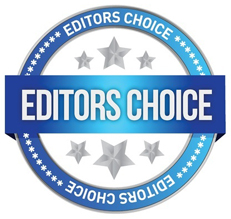 Restless leg syndrome was the bane of my existence until one day I was talking to a friend who is a PhD in pharmacy and she offhandedly said, "Restless legs? Take fish oil." Just like that my problem was solved. I take 2400 mg. of fish oil before bed and haven't had a problem in months. Truly a miracle as I had tried literally everything else I heard of to solve this problem. I hope this helps others have a good night's sleep.
---
Folic Acid
Posted by Pamela (New Smyrna Beach, FL) on 02/19/2009


Folic Acid cured my inherited Restless Legs. My mother also had restless legs. I am 47 years old and I have had restless legs in the evening for about 10 years. I couldn't sit on the couch and try to relax or take a long car ride at night without my legs going crazy twitching. It's only been in the last year or so that it has actually affected me in bed while I'm trying to sleep. It progressively got worse until it was keeping me awake for most of the night. That's when I realized I was not going to take this lightly anymore. I have done research and tried many things over the years, but when you read so many things some of it just goes over your head. The folic acid connection was one of the things that just kept going over my head. So when I looked deeper into it recently, I started seeing many accounts of how folic acid deficiency can be inherited. Some people just cannot absorb and utilize folate effectively and that can be an inherited problem. I looked deeper and learned that some of the signs of folic acid deficiency, aside from restless legs, are periodontal disease (my mom had it in her mid thirties and had all her teeth removed), poor circulation (my hands & feet are always cold), and even Alzheimer's (my mom contracted Alzheimer's in her mid sixties). I read that if this is the case with you that you need to supplement with high doses of folic acid. I bought the 800 mcg tablets and started with just a couple of them at a time. I have built up to taking 15 of them at night before bed and my restless legs are no more. I can hardly believe it, but it's true. It took about a week or two for it to completely disappear and if my body adjusts to this dosage and it comes back, I will just continue to increase my dosage as necessary. I am a firm believer in healing ourselves with natural products and methods. I have used much information from this wonderful site to improve and cure my problems.
I'd like to add that EFT (Emotional Freedom Technique), which is a form of self-applied acupressure, has also helped me greatly. Used correctly, it will stop the twitching in your legs. For me it was only temporary because of the folic acid deficiency, but it was a huge help to me in the middle of the night when I couldn't get to sleep because of my restless legs. I hope this can help someone else who struggles with this problem.
---
Folic Acid
Posted by victoria (burkburnett, texas) on 03/27/2007


I had heard that for those who inherited restless leg seem to require high doses of folic acid. I've tried this and it works great. I take about 20, 800mcg's at night.
---
General Feedback
Posted by Pj (Jackson, Tn, Usa) on 02/07/2013

Will try the ACV and honey for RLS. On Horizant and clonazapam for some time now. RLS creepy, tingling uncomfortable feelings start up like clock work every afternoon (after work) between 4:30 - 6. I've been fighting for 8 years now. Been on Carbidopa/Levadopa, Clonazapam, Neurtontin, and now Horizant and Clonazapam. Tried massage and accupuncture. Only accupuncture did was allow me to dial off carbidoba/levadope for 2 months but still on Horizant and now 1/2 lowest dose of clonazapam but augmentation starting back up again. Take daily multi-vitamin, calcium, D, C and magnesium. Haven't tried soap yet but why not. Wear socks a lot until I have a hot flash... Never had this problem until my early 40's and don't understand what triggered it, but I do struggle with anxiety and wonder if the anti-depressant/anxiety lowest dose available as on for a year didn't trigger it. Which comes first, RLS, anxiety causing RLS or anxiety/dep meds? Yes, I'm sick of western medicine or pharmaceuticals.
Replied by Ks
(San Diego)
10/18/2016

---
Homeopathy
Posted by Tweetylynn (Richardson, Tx, Usa) on 11/20/2012


Bach's Rescue Remedy works like a charm. Two sprays in the mouth at night and I'm asleep before my horrible restless legs start up. Five nights in a row so far and no RLS.
---
Homeopathy
Posted by Megan (Sydney, Australia) on 12/27/2011

I want to share a remedy I have found for Restless Legs Syndrome. 'Restless Legs Relief' is a homeopathic remedy found in Health food stores. I spray 4 squirts under my tongue and no restless legs anymore. What a relief, as continually having to move my legs around was stopping me sleeping. I had tried the bar of soap remedy to no avail. Hope this helps!!
---
Homeopathy
Posted by Lee (New York) on 08/09/2011


I have had restless leg syndrome for most of my adult life. I'd get it for a couple of nights every now and then, but now I've had it every night for over a month, it's very distruptive to sleep. I have tried many of the remedies on this site, only to get about 1 1/2 hours of relief before I'm up again. I went to the Dr. for a blood test to see if I was deficient in anything, but I'm not.
I came across a homeopathic remedy called Restful Legs by Hyland. OH, BLESSED RELIEF! I realize that different things work for different people, especially for this condition, but you might want to give it a try. They have a website you can google. I purchased it in a health food store, but it is available in chain drug stores as well according to their website. It's relatively inexpensive.... about $8.00.
Replied by Janet
(Kendal, U.k)
08/10/2011

Replied by Lee
(New York, Usa)
08/15/2011

---
Horse Chestnut
Posted by Carl (Studio City, CA) on 02/22/2009

Horse Chestnut tabs from a health food store will relieve symptoms of RLS in some people. There is some evidence that insomnia and RLS may be secondary to folic deficiency. People with a family history of RLS may benefit from taking 5-10 mg per day of folic acid. However, those taking folic acid should make sure they are receiving at least 500-1000 mcg of vitamin B12. Also, consult a physician before using folic acid if you have epilepsy as folic acid interacts with some epilepsy medications and can trigger a seizure in some people. Obviously, from the discussion, different people benefit from different supplements and treatments. One should experiment carefully until you get it right.
---
Hydration + ACV
Posted by Scott (Clear Brook, VA) on 10/06/2019


I have had bouts with RLS for many years now. I'm a 45 YO male, eat healthy, exercise often, and maintain an overall healthy lifestyle. Once in a while, I would feel the creeping in of RLS symptoms.
Somebody told me to drink 16 oz. of water before going to bed, especially if you have been drinking alcohol prior to sleep. Hydration seems to help tremendously.
I also take a gulp of ACV every night before bed. Exercise is key, ACV is good for so many things, including this, and stay hydrated. Haven't tried the soap, but haven't really had RLS since staying committed to hydration and taking my ACV each night before bed. I also swig a little in the morning. Don't forget to gargle with some hydrogen peroxide now and then:). It's very good for you!
---