General Feedback
Posted by Pj (Jackson, Tn, Usa) on 02/07/2013

Will try the ACV and honey for RLS. On Horizant and clonazapam for some time now. RLS creepy, tingling uncomfortable feelings start up like clock work every afternoon (after work) between 4:30 - 6. I've been fighting for 8 years now. Been on Carbidopa/Levadopa, Clonazapam, Neurtontin, and now Horizant and Clonazapam. Tried massage and accupuncture. Only accupuncture did was allow me to dial off carbidoba/levadope for 2 months but still on Horizant and now 1/2 lowest dose of clonazapam but augmentation starting back up again. Take daily multi-vitamin, calcium, D, C and magnesium. Haven't tried soap yet but why not. Wear socks a lot until I have a hot flash... Never had this problem until my early 40's and don't understand what triggered it, but I do struggle with anxiety and wonder if the anti-depressant/anxiety lowest dose available as on for a year didn't trigger it. Which comes first, RLS, anxiety causing RLS or anxiety/dep meds? Yes, I'm sick of western medicine or pharmaceuticals.
Replied by Ks
San Diego
10/18/2016

---
Homeopathy
Posted by Tweetylynn (Richardson, Tx, Usa) on 11/20/2012


Bach's Rescue Remedy works like a charm. Two sprays in the mouth at night and I'm asleep before my horrible restless legs start up. Five nights in a row so far and no RLS.
---
Posted by Megan (Sydney, Australia) on 12/27/2011

I want to share a remedy I have found for Restless Legs Syndrome. 'Restless Legs Relief' is a homeopathic remedy found in Health food stores. I spray 4 squirts under my tongue and no restless legs anymore. What a relief, as continually having to move my legs around was stopping me sleeping. I had tried the bar of soap remedy to no avail. Hope this helps!!
---
Posted by Lee (New York) on 08/09/2011


I have had restless leg syndrome for most of my adult life. I'd get it for a couple of nights every now and then, but now I've had it every night for over a month, it's very distruptive to sleep. I have tried many of the remedies on this site, only to get about 1 1/2 hours of relief before I'm up again. I went to the Dr. for a blood test to see if I was deficient in anything, but I'm not.
I came across a homeopathic remedy called Restful Legs by Hyland. OH, BLESSED RELIEF! I realize that different things work for different people, especially for this condition, but you might want to give it a try. They have a website you can google. I purchased it in a health food store, but it is available in chain drug stores as well according to their website. It's relatively inexpensive.... about $8.00.
Replied by Janet
Kendal, U.k
08/10/2011

Replied by Lee
New York, Usa
08/15/2011

---
Horse Chestnut
Posted by Carl (Studio City, CA) on 02/22/2009

Horse Chestnut tabs from a health food store will relieve symptoms of RLS in some people. There is some evidence that insomnia and RLS may be secondary to folic deficiency. People with a family history of RLS may benefit from taking 5-10 mg per day of folic acid. However, those taking folic acid should make sure they are receiving at least 500-1000 mcg of vitamin B12. Also, consult a physician before using folic acid if you have epilepsy as folic acid interacts with some epilepsy medications and can trigger a seizure in some people. Obviously, from the discussion, different people benefit from different supplements and treatments. One should experiment carefully until you get it right.
---
Inversion Table, Exercise
Posted by Jmwe29 (Missouri, Usa) on 12/10/2014


Interesting site. Ran across it because someone had inquired at a UK site about using molasses to relieve RLS, so I did a search and this forum came up in the results. Because this is a site centered on finding natural relief, I am assuming most people here probably don't use much in the way of prescription meds, but I thought I'd throw in my 2 cents' worth - cholesterol lowering meds are so widely prescribed now, people need to know that they trigger RLS as do a lot of other meds.
Now for what has helped me immeasurably - when I realized that lower back trouble triggers RLS in me, I invested in an inversion table that I try to use every night. It has done wonders for me. As my back goes, so goes RLS. And I have found that lower back exercises also will calm it down, specifically the "bridge", and the "bird dog". You can do an internet search for those with the word "exercise" and find them pretty easily if you want to give them a try.
---
Iron
Posted by Lorica (New Albany, Indiana) on 06/04/2013


A few nights ago I discovered I couldn't sleep due to restless leg syndrome. Looked it up on the net. Some said take iron. I realized I had not been taking the iron I use to supplement since I eat very little meat. It had gotten lost in the shuffle with my other supplements - didn't replace it when it ran out. Well, I kinda megadosed on the iron. The next night, no more problems. Once before I had problems with low iron, dizziness, and supplementing made the dizziness go away, though my blood tests said I was fine. I prefer to be my own diagnostician when possible and go by symptoms. You can't always count on those blood tests when they say you are fine. I've discovered that in several ways. Plus a doctor I used to have, decades in practice, told me that today's blood tests call "average" normal. But he said 30 years ago people were healthier and "average" really was normal. So, be sure you are at optimal, not just normal/average levels in iron and other things.
Replied by Jon
Australia
11/03/2014

---
Iron and Diatomaceous Earth
Posted by Patricia (Indiana, US) on 08/08/2014

It seems restless leg syndrome may have more than one cause. For ex. the first time I got it, it was due to low iron. I almost never eat red meat but take iron supplements. When I ran out I forgot about it until I got the rls and saw on the net that it could be caused by low iron.
Let me say this about iron & all supplements. A doctor I used to have, now retired, said that what they call "normal" in blood testing just means average. He said that after decade of practice he saw "average", therefore "normal", go down quite a bit. So he said go by symptoms and not just blood tests.
The 2nd time I got rls, many months later, I knew it was not iron. The stinging and itchy feelings reminded me of when I had done a parasite cleanse and checking on the net sure enough I saw someone saying that after getting rid of the bugs the rls went away. (Maybe they operate best in low iron conditions??)
I began to take a heaping tsp of diatomaceous earth in water every morning on a mostly empty stomach. In one day the rls was down to very mild in in a week it was gone.
Hulda Clark, famous for her cleansing regimes, said every person she ever tested for parastes had them, and everyone had tapeworms. One way to see this for yourself: Take 2 cayenne capsules in water 3 X a day with 2 glasses of water to keep from a burning sensation in your stomach.
Don't eat any rice or things like seseme seeds or nuts. In a very few days you should see "white rice" or seseme seed looking things, or things that look like cut nuts. These are parts of tapeworms. The cayenne pepper does not kill the head, though, which is what reproduces.
Anyway, food grade diatomaceous earth is cheap and very safe and will make all those symptoms go away, rls and tapeworm parts.
---
Iron and Potassium
Posted by Linda (Orlando, FL) on 02/23/2007


I have taken potassium supplements for many years (plus iron and calcium) to control my RLS symptoms. It took me a while to find the right balance of supplements, but my RLS rarely keeps me from falling asleep. It still bothers me on long car trips or in a long movie if I'm tired.
I had a sleep study done a couple of years ago, and the doctor remarked at how much leg movement I have in my sleep (even with taking the supplements). He indicated that RLS is associated with low iron. So, I increased my iron a little, and the symptoms improved. I know, however, that the potassium helps because if I run out of it my legs are "dancing" within a couple of days.
Replied by Donna
Brattleboro, VT
04/27/2009

Replied by Debbie
Portland, Me
03/18/2013

---
Iron, Vitamin C
Posted by Bk (Upper Marlboro, Md, Usa) on 12/24/2011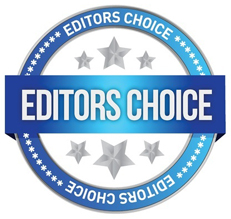 I suffered from sleep disorder (jumping up from sleep) for quite a while until recently. Two years ago I saw on TV a story about how Iron supplement has been shown to relieve 'restless leg syndrome'. From my little bit of scientific knowledge, I put two and two together; my symptoms were neurological and so is restless leg syndrome. So, I decided to try Iron supplements. It worked instantly. I started sleeping like a baby each night I take Iron.
I had also made the connection earlier to vitamin C and alcohol. Every time I drink alcohol, I get severe episodes. When I take vitamin C immediately afterwards it alleviated the symptoms. So I figured out that alcohol must be washing away vital nutrients such as vitamins from the body, which makes sense, because alcohol is a natural solvent. Now I take both vitamin C and Iron supplement before bedtime, and I sleep very well with no episodes.
I have no doubt that these nutrients support the electrical/neurological functions of the brain, diaphragm, throat muscles, as well as sensitivity to chemicals which cause mucous oversecretion. Apple cidar vinegar, which another contributor mentioned works because it is loaded with vitamin C.
Remember, for this to work well you have to play with or adjust the dosage to find the right one for you. Vitamin C can be tolerated in high doses by most people but watch your Iron intake very carefully.
By the way, it was very helpful to read all the previous contributions. Now I can join the dots.
God bless you all.
---
Keeping Legs Cool
Posted by Doug (Vancouver, Wa) on 04/10/2016


Thank you for this website. It has proven to be very helpful.
My particular situation concerning Restless Leg Syndrome has been getting steadily worse as I have aged. (I am a 65 year old male in relatively good health)
My Dr. checked my magnesium and that was at the upper end, but still in the acceptable parameters. He suggested Benadryl and/or melatonin to help me get to sleep. These both made me sleepy, but with the RLS raging, I could never relax enough to fall off to sleep.
I tried cutting out all sugar after a certain time of day but that didn't help either. I also put a bar of Ivory soap between the sheets, to no avail.
One night recently, as I lay on top of the covers listening to music and playing games on my tablet, waiting to get sleepy, it occurred to me that my legs had not yet started to spasm. This was curious, so I made a point to stay out from underneath the covers and wait for them to start. They never did!
What I deduced was that when under the covers, (which for me included an electric blanket because I don't like getting into a cold bed! ) my legs would heat up and the spasms would start. As long as I was on top of the covers wearing a pair of sweats, if need be, they stayed cool enough and spasm-free.
Later on, after I get up to use the bathroom and return to bed, I get under the covers to finish out the night, with no spasms. I also have stopped using the electric blanket.
I don't understand it, nor can I explain it, but I can tell you honestly I have not had a case of RLS while getting to sleep ever since I have being doing this, and it is going on a month now!
I hope that this in not something that is restricted to my situation, and that other people can find relief, as I have.
---
Kratom Leaves
Posted by Dave (Mojave, California) on 09/08/2013


I used to take prescription meds for my RLS but too many bad side effects. I found out that many supplements available online such as Kratom quiet RLS 100%. It took me years of trial and error but I was curious why during a prescription I had for Tylenol 3 that had codeine, why did this quiet my RLS? It turns out that the alkaloids in Kratom mimic the alkaloids found in opiates without the drug effects. While kratom will quiet your RLS, it also gives a nice feeling of relaxation. Do your own research but I can tell you, Kratom is safe, been used by humans for hundreds of years and impossible to overdose. As you progress in learning about kratom, you'll find the same information. I usually take 8-10 capsules 1 hour before bed, works great, no after effects and flushes out of the body within 7-8 house. Only side effects I have after using kratom for RLS for years is constipation and drowsy before bed. Kratom extracts beyond 15% are a waste, stick to the powder, capsules are my favorite, plenty of legal U.S. online suppliers.
Replied by Dave
Fountain Inn, Sc
09/09/2013

Replied by Lrogers13
Atlanta, Ga
07/17/2015

---
Light Therapy
Posted by Jbrown82 (Calgary, Alberta, Canada) on 05/14/2012


I've been using light therapy to treat my RLS for 18 months now and it's been working great. I use it for 30 minutes a night every night and if I use it faithfully I never have a problem. There's been a few times I've gone on a trip for over a week and forgot to bring my device and my RLS came back but after I get back on it it works! I bought it from this company here in Canada called Tranquilmed. Has anybody else found success with using light to treat RLS?
---
Liver (Folate)
Posted by Cate (Melbourne, Australia) on 09/29/2014

Grass-fed Liver for Restless Leg Syndrome.
I was pregnant with my now almost one year old and developed RLS in the fifth or sixth month of gestation. It was HORRIFIC. I went about three weeks without sleep, exhausted beyond words. My mood was foul, I was a mental case. I knew I'd find a cure, so spent night after night searching. Eventually I found a great site, and realised I was lacking folate. Not folic acid which is some budget man-made chemical, but genuine bio-available pure folate from clean animal sources. Being paleo helps too.
I bought some grass-fed calves liver the following morning, ate up about half a cup and slept more deeply and with the greatest relief, you will only know the bliss that accompanied that sleep if you've suffered from this evil modern curse yourself.
Grass-fed liver- beef, ox, lamb, even chicken liver in pate. Get some folate in you.
Replied by Prioris
Fl, US
09/29/2014

Replied by Jon
Australia
11/03/2014

Replied by Barbara
Indianapolis In
08/29/2020

---
Magnesium
Posted by Irene Ortiz (San Antonio, Tx) on 01/01/2016


I have suffered from RLS since I was a child. At 64 I have found a cure for me. I take 2 magnesium capsules 400 mg about 8 pm. It allows me a restful sleep. ALSO avoid sugar. Especially after noon.
---