Apple Cider vinegar
Posted by Lillian (Shasta, California) on 01/07/2018


I used (rinsed with) apple cider vinegar yesterday in the hopes that it would help with what might be a tooth infection. In my ignorance, I brushed my teeth (with electric toothbrush) right after using the vinegar. As I brushed, I thought that I had somehow broken all of my teeth and all the nerves were firing and the pain was excruciating! Side note: I have a mouth full of receding gums. I have been in excruciating pain every since. Does anyone know of anything that might help?
Replied by Marnie
(Madera, Ca)
01/08/2018

Replied by Mmsg
(Somewhere, Europe)
01/08/2018

Replied by Lillian
(Shasta, California)
01/08/2018

Replied by Charity
(Faithville, Us)
01/08/2018

Sandy
(Naperville, Il)
07/06/2020

Replied by Smiggy
(Singapore)
07/15/2018

Replied by
Melissa
(NC)
12/13/2018
2 posts
Replied by Anna W.
(Yosemite)
12/15/2018

Replied by Charity
(Faithville, Us)
07/07/2020

---
Replied by Catherine
(Scottsdale)
04/22/2015

Replied by Marcin
(Toronto, Canada)
04/23/2015

Replied by Tara
(Idaho)
06/24/2013

Replied by Prioris
(Fort Pierce, Fl, Usa)
06/24/2013

Replied by Serena
(Az, Usa)
02/10/2018

Mouth Breathing
Posted by Sunshine (Dublin, Ireland) on 04/10/2017

I have receding gums for years now. I am not too sure why it started in the first place, but they would get better and then worse again. I am 35. I am doing oil pulling with sesame or coconut oil + drop of oregano oil regularly, try and maintain good oral hygiene. regular visits to dentist, started taking vitamins and minerals. The gums improved a little, but I would expect them to get better after all that I've been doing. So only yesterday I came across an article about mouth breathing and it's negative effects on oral health. And I am definitely a mouth breather when I sleep and I have a gut feeling that this is what's stopping my gums from healing. Plus I breathe mostly through my mouth when walking for 2 hours almost every day. I am going to try and retrain myself breath through my nose and hope for some improvement. I tried breathing only through my nose when walking today and I must say it does take some effort. Hopefully this could be of some help for someone out there having gum issues.
Replied by Sara
(Devon U.k.)
05/08/2017

Replied by Elaine
(Minnesota)
12/10/2020

Ela
(London, UK)
04/25/2021

---
Multiple Remedies
Posted by Cheryl (Cooroy, Queensland. Aust.) on 12/02/2015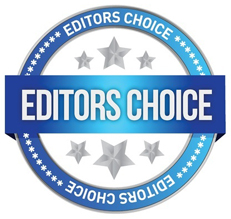 After everything I have been through and all my research, I believe the reason we all get gum disease and periodontitis is bacteria or fungus which ends up in our gums. It could be coming from decay in the teeth to start with and let me tell you, you cannot take notice of a dentist if they say you have no decay, it took me 3 dentists and an oral pathologist later to find out that I DID have decay in a crowned tooth which I had for 25 years. I was told by 2 dentists and an oral pathologist that there was NO DECAY UNDER THAT CROWNED TOOTH! There was as it turned out, that bad that the tooth had to be removed.
Straight away my health got better, not 100% but much better. I am now in the process of making sure I get rid of any other decay in remaining teeth, then maybe hopefully all the parasites and bacteria and fungi will be gone and hopefully then my gums will start to heal. If you have no decay for certain in your teeth you may need to do a parasite cleanse and get rid of them in other parts of your body, if you don't they keep traveling through the bloodstream setting up home wherever they like, even the gums. Mora therapy is a good way to diagnose and treat any kind of pathogens.
I have been coconut oil pulling with oregano, clove, thyme (they say the best for fungus) neem oil is very good and tea tree oil. Swishing with baking soda and taking internally capsules of oregano, neem, and thyme essential oils. (make sure they good quality essential oils, I use doterra)
For me taking 2 extra strength garlic capsules first thing in the a.m. with 2 heaped teas. diatomaceous earth and good 1/2 teas bentonite clay helps me heaps, then again I have been diagnosed with aspergillus, (a fungus) which I have no idea how I got, then who knows it could have also come from decay. Hope this info. helps anyone with a similar problem, all this has come from many hours of research and listening to oral health summits online.
---
Oil Pulling and Red Sage Tincture
Posted by Maria (Plymouth) on 05/01/2018


I also use coconut oil for oil pulling along with red sage tincture a few times a day to help grow the gums back. I have lost a few teeth but really don't want to lose anymore.
I was told by an ex drug addict that her dentist saved her from losing her teeth by rinsing her mouth several times a day with red sage tincture and luke warm water.
My gums are slowly growing back but I'm a smoker so that doesn't help my cause.
---
mmsg
(somewhere, europe)
08/09/2021

Replied by Michael
(New Zealand)
08/08/2021

Salt Water
Posted by Bas (California ) on 10/16/2019


I've tried several remedies and nothing was as effective as a simple daily gargle of salt water. It completely restored my gum wellness in less than a month!
---
Replied by Ash
(Australia)
07/01/2016

Replied by Michael
(California)
06/11/2017

Turmeric + Peppermint Oil
Posted by Sam (Miami) on 04/20/2019


Mix ground turmeric with coconut oil, add 1 drop of REAL (most is fake as it is so easy to make it in a lab. Never buy on Amazon) peppermint oil, put it in a teeth tray, wear for 20 min or longer at least 3 times a week. Floracopea and Young living oils are authentic.
Replied by Simon
(Uk)
09/22/2019

---