Gluten Free
Posted by Ck (Erie, Pa) on 05/01/2011

★★★★★
I have suffered with migraines for 61 years with relief only from sesame oil pulling and acv. It never completely alleviated migraines but helped. The past five years the migraines increased from two or three a week to five. I missed so much work, was out of it most of the time and unable to function when a new naturopath suggested I might be gluten sensitive! After yrs at pgh and Cleveland clinic no one had ever suggested that! I had been living on toast, too I'll to eat much else! I immediately started a gluten free diet and amazingly have been migraine free four months today! I feel my life has been a gift returned to me! I still use avc and sesame oil pulling every day for the remarkable health benefits but want to share my experience for any of you migraine sufferers. Our modified wheats now have over 500 times more gluten than they did 20 yrs ago. It is estimated that 50%of the population of the U.S. have some gluten related illness. Our livers simply cannot process this load. I hope my experience may help someone out there!
---
Grapefruit Seed Extract
Posted by Dave (Victoria, British Columbia) on 01/07/2014

★★★★★
Another remedy to try to arrest the onset of Migraines is Grapefruit Seed Extract. My complaint was feeling very tired, mild to moderate sickness, a constant sore neck, insomnia and 3-4 mild, non-food allergy triggered migraines in one week.
I immediately tried acupuncture on knots in my neck and shoulders, followed by chiropractic adjustments and massage therapy on these sore muscles. Usually, this helps but did not work this time. Realizing that a virus was causing my migraines, my wife suggested Grapefruit Seed Extract.
The directions on the label suggested 5-15 drops, in water, 3 times a day, to be taken with or without food. I took 5 drops, maybe a total of 7 times over a period of 5 days, whenever I felt ill.
The results were dramatic and amazing. After the first 5 drops, my migraines stopped. The sore neck went away and my general feeling of sickness began to abate. After the next three doses, over the next two days, my general feeling of sickness disappeared and my energy came back to 90% of peak. After a month of abandoning all forms of intense exercise, I was able to run for 20 minutes and cycle for 3 hours.
---
Grapes
Posted by Sarah (New Baltimore, Michigan) on 02/23/2008

★★★★★
My mother suffers from severe migraines. ... I looked to the Internet for help. I found that green or red grapes often help with migraines and since we had some in the refrigerator I decided to give them to my mother. She ate them and within thirty minutes her migraine was cured, with a tiny headache left.
---
Graviola
Posted by Ivan (Paraguay) on 05/18/2021

★★★★★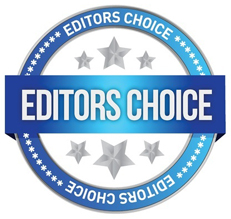 Hi there,

I would like to share my cherimoya (Graviola) experience. I have terrible headaches and migraines everyday and sometimes the whole day if I don't take strong Paracetamol or Uboprophen.
My mother brought me cherimoya fruit one day because they had many from their trees. I consumed 2 to 3 of these fruits a day not knowing the medical properties they have. By the second day, I didn't have any headaches or migraines and I had to sit down and think what I did differently to my normal daily routine. I came to the conclusion that the only thing I did differently was eating cherimoya.
I theorized that there must be something in the cherimoya that helped me. I had enough cherimoyas for 2 weeks and during those 2 weeks, I didn't get one headache or migraine...I was astounded because I've had these daily headaches and migraines for years now. So I did research and found that it's rich in vitamin B, so I went to buy myself some vitamin B complex tablets from the pharmacy since cherimoya fruit are only in season 3 months per year....I had to get a subsidy.
My fruit was finished and I was purely on vitamin B and it worked...for 3 days. The headaches came back so my vitamin B theory wasn't correct. There must be something else in cherimoya that helps with headaches and nerves. I found a study of South American Indians that made tea from the leaves for medicine that helped the nerves and other things. I then came across this website today (18/05/2021) and saw the same method working for cancer: https://www.earthclinic.com/graviola-tea-for-cancer.html
I just finished my first cup of cherimoya tea :)...so far so good.
---
Gunpowder Tea
Posted by Kim (Marlborough, MA) on 11/14/2006

★★★★★
Cider Vinegar did NOT cure my migraine. Did not even touch it. Several years ago I used to use this Chinese tea called 'Gunpowder'. After having a migraine, going to ER and they helped a little bit, and continuing the migraine for 11 days straight, I went to an Asian store and bought some Gunpowder tea. My migraine went away within 20 minutes. I think it might be a good idea for someone to post this information about Chinese Gunpowder tea. I also use it for any pain and it get's rid of the pain within 20 minutes, colds, same thing. Thank you very much.
Replied by Lanet
(Durham, NC)
10/21/2008
★★★★★
Replied by Soph
(New York, NY)
11/05/2010
★★★★★
Replied by Carly
(Duluth, Mn/ Usa)
02/18/2012
★★★★★
Replied by Rsw
(Uniontown, Oh)
03/24/2012
★★★★★
Replied by wendy
(MA)
08/07/2022

Michael
(New Zealand)
08/09/2022

---
Herbs and Supplements
Posted by Let It Go (Los Angeles, California) on 01/21/2017 10 posts

★★★★★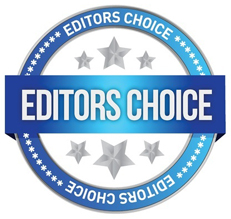 Herbs and supplements for migraines
I am dealing with headaches/migraines since young age of 2, but just the last few years I started using natural ways to stop them. I use many things as I noticed, that sometimes remedies, that worked for me one day, might not work the other. Lately I started combining several remedies together, and that seems to work better than using any one of them. For prevention I use mainly magnesium and alpha lipoic acid. I take either magnesium malate powder or magnesium glycinate capsules without any fillers. I feel that I need minimum of 600mg a day, but if I ate sugar or day was stressful for any reason, I need more. It is not cheap, otherwise I would probably take daily 1000 mg. I can't take more than 300mg at one sitting though without getting belly rumbles, so I take my in two doses. I take 2 alpha lipoic acid 300mg tablets per day-also in two times. I feel that those two help a lot, however I am not particularly good at taking it every day twice a day since I do not like to eat breakfast early, so I have to remember to pack them in my bag. If I take just once a day for a few days, migraine comes. When it comes, I take:
1. 600 mg magnesium at once or within 2 hours (better tummy troubles than horrible headache)
2. drink 2-3 tablsp ACV in a large glass of water (I avoid honey as sugar negates some of the magnesium)
3. drink wood betony tincture (2 droppers in a bit of water.) I also use devil's claw tincture with good results. I tried wild lettuce one, but that tends to give me more nausea.
4. take half teaspoon of turmeric and half teaspoon of ginger powder with some black pepper for better absorption in a bit of water.
Those 4 things work really well for me. Much better than drugs, because even though those would take the pain, but would make me feel weak, and nausea would still be there. Herbs/supplements make me feel good, not just take the pain away.
I did use cayenne tincture couple times to stop it, when I was out and didn't have my usual remedies. It works for a while, but then it would come back. Now I make sure I have at least magnesium and tincture with me at all times.
---
Himalayan Salt
Posted by Julie (Melbourne, Australia) on 03/07/2016

★★★★★
Although I have suffered from migraines for decades, to varying degrees, this summer I have had a disturbing number; several times a week and sometimes twice in one day. I always see a shimmering jagged aura as the first sign of its onset.
In the past, I have taken 20 drops of liquid oxygen in water, thus avoiding the nausea, vomiting and headache which would normally follow. I would, however, be very "washed out" for the rest of the day. I haven't been able to stop the aura though, UNTIL TODAY!!!!! I AM SOOO EXCITED.
A few minutes ago I had another attack and thought I would try a glass of water with a teaspoon of sole (which we always have made up). If it didn't work I would also take liquid oxygen but wanted to give it a few minutes trial. Within one minute, maybe less, the aura stopped!!!! Not only that, no headache, nausea, no dull, weak feeling, I just feel normal.
You may ask what is sole (soul-ay) is made by taking Himalayan coarse crystal salt and 1/4 filling a jar and topping it up with filtered water. Cap with a plastic lid: it will rust a metal one. Leave it sit overnight and check in the morning. If the salt is still visible, the liquid is ready to use. If not, add more salt and let it stand for the rest of the day. You should always see crystals otherwise you don't have saturation.
I would imagine taking 1/2 to 1 teaspoon of Himalayan fine salt crystals and adding it to a large glass of water and stirring to dissolve, before drinking it, would do the same thing. I used the sole because it was there.
What motivated me to try the salt remedy? Two days ago, a man bought some Himalayan salt from me and said he had heard it was good for migraines and wanted to do some experimenting. Immediately I thought of dehydration, electrolytes, profuse perspiration in this summer heat and it made perfect sense. By my past record, I knew that within the week I would be able to try it out.
For those reading this who think ALL salt is bad, Himalayan salt is not refined so it contains over 90 minerals. This is the good salt and necessary for life.
Refined salt, is not the same, it has had everything removed except the sodium chloride. In processing, they also bleach it and add a flow agent, to stop clumping, which is usually a derivative of fluoride or aluminium, depending on where it is processed. This is the bad salt which does so much damage to our bodies. It has been described as a poison.
It has taken me a while to finish this message, I still feel great; no migraine symptoms whatsoever.
---
Homeopathic Remedies
Posted by Carol (Pueblo, Colorado) on 08/28/2008

★★★★★
Response to Julie in Ohio looking for migraine headache relief....
This works almost immediately.....find nat.mur 30x and belladonna30x at health food store in homeopathic (about $4.00 each) take 5 each under tongue....works right away. Then find a traditional chinese medicine practioner licenced to help you resolve the underlying cause, if you want to. Recommend www.ITMonline.org
Replied by C.
(Charlotte, NC)
03/14/2015

---
Ice Pack
Posted by Mama To Many (Tn) on 10/03/2017

★★★★★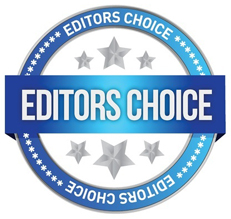 After traveling about 700 miles yesterday by car I had a terrible migraine. I find them very difficult to shake.
I filled a gallon bag half full of ice and wrapped that in a t-shirt and sat with the ice pack on my neck. Slowly relief was coming. I kept it on for the better part of 2 hours and even tried to prop to up to my neck when I got into bed, though by the time I went to bed it had lessened significantly. Usually if I go to bed with a headache I wake up with one.
I was thrilled to wake up with no headache. My ice pack was still cold and one part of my shoulder was cold.
~Mama to Many~
---
Ice Pack
Posted by Jeanie (Lancaster, Ca, USA) on 12/28/2009

★★★★★
I have suffered from migraines for 40 years. Recently my husband came in from the cold and to tease me put his hand down the back of my neck, expecting me to yelp. Instead, I said, "Don't move that feels great!" He thought I was kidding. I wasn't. I was getting yet another headache. His hand warmed up so I got a gel pack out of the refrigerator and held it where his hand had been. In about 15 minutes the headache was gone. I have been doing this for about a month. It has stopped every migraine except one, and it was 50% better. I shared this with a friend who said that I was cooling down the brain stem. I googled "migraines and brain stem" and found a significant number of articles linking the two, but, nowhere could I find that applying cold would help. Here is what I do: I use a gel pack that is 4 inches by 5 inches. I do NOT keep it in the freezer - the frig is cold enough. I place it in the area from the base of my neck to the top of my spine. It's best if I can sit down in a high backed comfortable chair or sofa, or lie down. It takes about 15 minutes to start feeling very relaxed and to feel my hands and feet warm up. My daughter thought that it would feel uncomfortable because she always feels cold during a headache, but she said that it surprised her how good it felt. It has worked on other types of headaches as well and even stopped a panic attack. I don't know the science behind it, I just know that it is the fastest, cheapest, no side effects remedy I have ever used. Thanks for this great site - my family is healthier because of you!
Replied by Karina
(Munich, Bavaria, Germany)
01/10/2010
★★★★★
Replied by Breann
(St. Louis, Mo)
01/11/2010
★★★★★
Replied by Sophie
(Pdx, Oregon)
02/22/2010
★★★★★
Replied by Michelle
(Brunswick, Ga, Usa)
03/23/2010
★★★★☆
Replied by Eve K
(Houston, Texas Usa)
06/08/2010

Replied by Nightfire
(Danville, Illinois, United States)
03/04/2012
★★★★★
Replied by Kathy
(Las Vegas, Nv)
03/08/2012
★★★★★
Replied by Kay
(Destin, Fl)
09/10/2012
★★★★★
Replied by Misty
(San Antonio)
02/23/2017
★★★☆☆
---
Ice Pack
Posted by HV (Coeur d Alene, Idaho) on 05/09/2009

★★★★★
Migraines - Ice/hot neck wraps.
A massage instructor told me that when you have a migraine, the blood is entering the head faster than it is leaving. His solution is to keep a flexable neck wrap in the freezer or refrigerator. Have a very warm wrap ready - such as a slightly damp towel hot (but not too hot) from tap water or a microwave.
To stop a migraine, wrap the cold wrap around the neck - make sure you get the front of the neck - for 30 seconds. Then apply the hot wrap for 30 seconds. This is to shock the veins open. Repeat as necessary. I don't get migraines anymore - thanks to the ACV - but I really would like feedback on this remedy.
Also for the same reasoning, if you donate blood, your migraine will go away almost instantly.
---
Ice Pack
Posted by Heidi (Phoenix, AZ) on 01/22/2006

★★★★★
Try using a frozen ice pack (the flexible kind for sports injuries works best), and place it at the base of the skull. The ice will reduce the swelling in the blood vessels which are causing the restriction of the blood flow and causing the migraine in the first place. It usually relieves my migraines within about 10-15 minutes.
Replied by April
(Savannah, GA)
07/14/2009
★★★★★
---
Icelandic Vodka
Posted by Jesse (Wilmington, Delaware)

★★★★★
one shot of elduris icelandic vodka.not a joke,really works,i suffer from severe migraines and 1 shot cures them within 20 minutes, just very difficult to find.
Replied by Jewel
(Newcastle Upon Tyne, Uk)
09/27/2010
★★★★★
Replied by Zikit
(New York, NY)
08/04/2012

---
Indian Herb Called Aak
Posted by S.R.SHARMA (NEW DELHI, DELHI INDIA) on 11/12/2008

★★★★★
MIGRAINE: I HAD DAILY ONE HOUR DURATION ATTACK FOR 5 YEARS.
AN INDIAN PLANT (AAK) HAVING GREEN BIG LEAVES GIVES MILK LIKE SUBSTANCE. IN MORNING BEFORE 10-15 MINUTES OF SUNRISE, ITS SMALLEST PAIR OF LEAVES IMMEDIATELY AFTER PLUCKING TAKEN WITH WATER FOR THREE DAYS....AND MIGRAINE GONE. WHAT A MIRACLE HERB!
---
Inner Search
Posted by Charity (Faithville, Us) on 09/09/2018

★★★★★
I have learned a lot these past couple years from my own experience and a friend's. She had full blown migraines and I had silent migraines with visual effects. We had them most of our lives and both of us are over 50. We don't have them now.
Both of us were abuse victims and our personalities were split as small children. Usually this happens from traumas before the age of seven. When these split parts would try to pop into the core person too quickly it would cause these migraines. We have both recovered our split off parts back to our core persons. They no longer pop in and out but remain, as we are whole, and no longer get these constant migraines from stress triggers.
I researched a lot on net burst net for D.I.D. and other sites.
We used this verse as the basis of our searching prayers for healing.
Luke 4:18 The Spirit of the Lord is upon me, because he hath anointed me to preach the gospel to the poor; he hath sent me to heal the brokenhearted,
She did get a bad migraine recently and I sent her Ted's information /helps and she took potassium and it stopped after suffering for three days and trying lots of things. She had been eating too much fast food which is high in salt.
---