Multiple Remedies
Posted by Giulietta (Gandia, Spain) on 11/04/2010

My latest findings about migraines:And I am much much better. There are lots of underlying problems which lead to migraines so if you resolve them (or go towards resolving them)then the migraines will be less strong and fewer or you might be able to avoid them altogether. There are 4 main problems
1.) Digestion - always have enzymes with you to take whenever the first sign of a migraine appears and /or after you have cooked food.
2.) Circulation - there is certainly a circulation disorder in a migraine sufferer. So improve circulation-a.) By walking at least an hour a day nonstop 6 days a week b.) Natural supplements that are known to help circulation.
3. Sugar balance - It is important to maintain sugar levels so take stevia instead of sweeteners or sugar or fructose and eat regularly.
4 Nutrients. - Very important to take nutrients that the brain needs ie: magnesium, linseeds, vit B, wheatgerm and beetroot
Other essentials for avoiding migraines:
A- Eat alot of raw food - the minimum per day a big lettuce salad with at least 2 other raw veg and seeds, and apple cider vinegar, cold pressed oil, sea salt or rock salt and cayenne pepper
B. - Completely avoid coffee, black tea, milk and soya products like miso.
C- Sleep in a very well ventilated room.
Good luck
---
Multiple Remedies
Posted by Griselda (Gandia, Spain) on 09/15/2009


Keeping migraines at bay: The following protocol works for me
Lots of raw vegetable salads, minimum daily- 1 big lettuce salad(with other raw veg as well) and 1 small or big one with or without lettuce.
Whenever I eat anything cooked (except bread or potatoes) I take lots of natural vegetarian enzymes 4 x what is indicated on the bottle and 6 tabs of a formula that aids the organs of elimination to function. And if a slight feeling of migraine starts I repeat all that.
Everynight and morning I do the Do-in exercise to cure rhinitis, empyema and pollen allergies(one exercise for all those)
I take magnesium and also feverfew
But if a migraine is about to start or has just started, juice of at least 4(or more) freshly squeezed grapefruits (or eating a lettuce) and doing EFT works wonders you can find out what EFT is on the internet.
The cidervinegar at first lessened my migraines but then suddenly completely stopped working and made them worse
After 10 years I hope/believe that the above is the answer
---
Nattokinase
Posted by Natalia (Romania) on 07/19/2021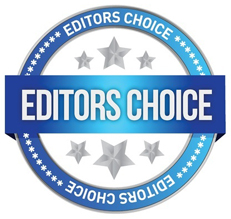 I had debilitating trigeminal neuralgia. Let say pain score 1-10 I have had 15. Classic therapy Gabapentin 600 mg, Stugeron 50 mg, Diclofenac or either Naproxen, Magnesium bisglicinate gave me just temporary relief.
Then I took 200 mg of Nattokinase because it was throbbing in spite of all this and started in the middle of the night while I was sleeping, so to take all this again was a bit too much. After about 1 hr pain stopped. In the morning I had just a vague sensation of throbbing maybe 1-2 out of 10.
So I took 200 mg of Nattokinase more and NO PAIN. AND I DID NOT TAKE ANYTHING FROM THE LIST ABOVE.
I am so happy! I will continue to have Nattokinase 100 mg as a support for the next few days. I am an emergency physician myself and I can say this supplement is miraculous. In the way to replace Aspirin, but now with Elaine's 2011 post (nattokinase page), it saved my life. Thank you.
---
Nettle
Posted by Mama To Many (Tn) on 01/27/2018


Turns out Nettle CAN help in the case of migraine.
My daughter had a migraine this week. She tried a couple of things but nothing was helping.
Finally, I suggested nettle tincture. She took one dose (one dropperful) and then 15 minutes later another dropperful. It didn't totally eliminate her headache but made it much more tolerable.
She hasn't taken nettle daily for quite some time, so I don't think it was a blood purifying effect as when daily use seemed to eliminate migraines.
I have noticed with my children that they have "go to" remedies. One responds well to coconut oil. I give it to him for everything.
This daughter responds well to nettle.
So, I think the moral of the story is, when nothing is working for what ails you, consider what remedies your body has responded well to for ailments in the past.
~Mama to Many~
---
Nettle
Posted by Mama To Many (Tn) on 10/12/2017


My family seems to have a predisposition to migraine headaches. My husband has never had a traditional migraine but does get the aura. Several of our children have experienced the same thing, Others have experienced full blown migraines on a regular basis, including myself.
My daughter had regular migraines and several other health problems. After taking nettle leaf and kefir almost daily for a year, her health was drastically improved. Since that time her migraines are much less frequent. (She took one capsule of nettle a couple of times a day for about a year.)
I don't think nettle will cure a headache (but I suppose I wouldn't put it past nettle! ) But for a long term blood purifying solution, I think nettle should be considered!
---
Niacin
Posted by Tom (Regina, Sk) on 09/18/2010


MIGRAINES:
Here is a very quick and cheap thing to try, because all it'll cost is a small bottle of the niacin form (nicotinic acid) of Vitamin B3! I note that B3 is not listed under the Vitamins on this site, and B3 is not in the Remedies list under Migraines, either.
From the Linus Pauling site (well, one of them):
Http://www.orthomolecular.org
Two Case Reports on the Treatment of Acute Migraine with Niacin: Its Hypothetical Mechanism of Action Upon Calcitonin-Gene Related Peptide and Platelets
Jonathan E. Prousky, N. D. , FRSH; Erika Sykes, N. D. (Cand)
http://www.orthomolecular.org/library/jom/2003/pdf/2003-v18n02-p108.pdf
At the first sign of aura, he orally ingested 300 to 500mg of niacin, slightly chewing the niacin pills to allow them to dissolve slowly in his mouth. Hall found that the benefits of niacin were most pronounced when taken on an empty stomach, although it was noted that there was still a MH relieving effect when taken after meals. Additionally, he remarked that the migraines were resolved when intense flushing occurred.
---
NSAID + Real Coke
Posted by Migraineur (Vallejo, Ca) on 01/25/2011


I am 49 and have been having migraines for 23 yrs. I recently spoke to a neurologist who told me to take a large dose NSAID I.E. Ibuprophen, relafen, etc. And drink a real Coca Cola (Coke) not a knock off or Pepsi. I prefer Mexican Coke because it has real sugar in it not high fructose corn syrup. It really works! The doc explained that the carbonation speeds the NSAID into the system and the caffeine in the Coke helps, too. He did not advise diet Coke because it has been known to trigger migraines.
Good luck and feel better!
---
Oats
Posted by Zee (Johor Bahru, Malaysia) on 12/20/2010


I too suffer red from menstrual migraine a week before and after my period for the past 20 years. One day I had a sudden urge to eat oats. So I started taking it every morning for breakfast for 2 weeks. When my menstrual cycle came, the migraine was completely gone. I also make sure that I have enough sleep cos lack of sleep would also trigger the migraine.
---
Ocular Migraine Remedies
Posted by Sergio (Lake Worth, FL) on 02/03/2008


I have oocular migraines which is migraines on the eyes. It contributes blindspots on the eyes or shattered glass vission and terrible headaches. But ever since I got a pubscription for contacts ,my migraines just randomly dissapeared .It been 5 months that i lived without any symthons.
---
Oil of Oregano
Posted by Sue (Fairfax, Va) on 08/26/2017


Once every few years I get a migraine, with the visual aura for a while and then a headache. This evening the visual aura started, and I decided to try oil of oregano (wild/organic, in olive oil.) I inhaled a deep breath from the bottle and then put a drop under my tongue. Within one minute, the aura was gone and I haven't gotten a headache. It's an amazing remedy for so many things.
---
Oil of Oregano
Posted by C. (Charlotte, NC) on 03/15/2015


When specific remedies did not work for me, I looked through my homeopathic stash. Ruta Graveolens (6c) is indicated on the label for "eye strain due to computer use or artificial lights". Somehow that equaled "migraine" to me so I researched online. I saw that it was one of the components in a compound that also contained olive leaf (and some other ingredients) that had been tested for migraines.
I put four pellets under my tongue then rubbed a little organic olive oil on my left temple. I also had my daughter give me Reiki for a few minutes. Thankfully it was enough to get me to a painless sleep. In the morning, I woke up without pain. However, when I put my glasses on, the pain began to pulse. *sigh*
I did more research, this time on oil of oregano. (NOT oregano essential oil.) I read that it has worked for some. The recommended dosage was three (3) drops under the tongue (to stop a current migraine; not to be taken as a preventive). Ran to my medicine cabinet, took three drops under the tongue, then headed to my water bottle. For those of you who are not familiar with it, oil of oregano (NOT oregano essential oil) is spicy HOT. For some it may burn. It is STRONG.
We keep it in our medicine cabinet to ward off viral issues so I'm used it. Still, I can only take about 10 seconds of it under the tongue before I chug-a-lug as much water as I can. Sometimes my lips tingle for a while after and the smell has a tendency to linger on the breath for a while.
The oil of oregano worked but not 100%. The throbbing ceased within five minutes and I was able to wear my glasses again but at various times during the day I've felt the migraine threatening to rebound. It's been more than 12 hours since I took the oregano. I've been sipping water all day to stay hydrated, eating small amounts here and there so I don't get a hunger headache.
Compared with the off-the-charts level of pain I had Thursday and Friday, I would say the pain has been 1-3 all day Saturday.
---
Oil Pulling
Posted by Angie (Los Angeles, CA) on 04/28/2014


I accidentally found oil pulling as a migraine cure about an hour ago! I have had a migraine for many hours. I was getting ready to give up and go to bed, so I brushed my teeth, then decided to oil pull before I laid down.
I had no expectation of it affecting the headache, just thought I should get it in while I had some down time. But before I could even finish the 15 minutes, my migraine was GONE!
Makes me sad that I've suffered migraines for so many years and have also known about oil pulling, but never tied them together therapeutically. Either way, I can't wait till I get another migraine so I can see if it was a fluke, but by the way I feel and how quickly it just went away, I'm inclined to think I have stumbled upon something that works great, at least for me.
I hope those of you with migraines will also give it a try! It's worth a try! Incidentally, I was using an organic, first cold pressed sunflower seed oil.
I wish you all the best : ) I'll update next time I try it...
---
Oil Pulling
Posted by Hazlin (Singapore) on 12/11/2008


I was quite fascinated when I read about oil pulling and decided to try it out for my migraine. I could not find sesame or sunflower so made do with VCO and Safflower oil. 1 tablespoon every morning. It worked the first time I tried it! No migraine. It also helped to ease my achy jaw,which was a result of clenching my molars for long periods, to bear wit the migraine. I sleep better too! Will continue this for as long as I can!
EC: Read more about Oil Pulling here: https://www.earthclinic.com/remedies/oil_pulling.html
---
Ozonated Water
Posted by Polish (Frankfurt, Germany) on 10/28/2006


1 month ago i was trying ozonated water for the first time and it worked WONDERS for my menstruation migraine. it worked too astonishingly well that i got bold and had some coffee and chocolate that day to "test" the ozone. very devilishly! well, i had "over tested" and felt the migraine creeping slowly back. since i was working at that moment i asked for a painkiller and they gave me a pill of ibuprofen. and my doom [acid reflux] was sealed!
---
Paper Bag Technique
Posted by Wanda (Sykesville, Md) on 03/10/2009


Migraines & paper bags:
Whenever I get auras, sparkles and blurred vision and feel a migraine headache coming on, I grab a lunchbag (McDonald's bag works fine), and breathe in and out of it for 20 minutes. The carbon dioxide that I breathe back in helps constrict the expanded blood vessels which create the pounding headache in a migraine. I've used this technique for several years, with great success.
Replied by Lin
(Sykesville/Eldersburg, Md)
08/05/2009

Replied by Betty - Re/max Palm Springs Ca
(Palm Springs , California)
10/17/2010

---