Herbs and Supplements
Posted by Let It Go (Los Angeles, California) on 01/21/2017 10 posts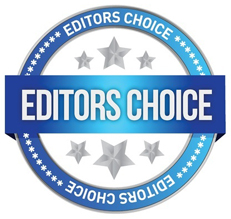 Herbs and supplements for migraines
I am dealing with headaches/migraines since young age of 2, but just the last few years I started using natural ways to stop them. I use many things as I noticed, that sometimes remedies, that worked for me one day, might not work the other. Lately I started combining several remedies together, and that seems to work better than using any one of them. For prevention I use mainly magnesium and alpha lipoic acid. I take either magnesium malate powder or magnesium glycinate capsules without any fillers. I feel that I need minimum of 600mg a day, but if I ate sugar or day was stressful for any reason, I need more. It is not cheap, otherwise I would probably take daily 1000 mg. I can't take more than 300mg at one sitting though without getting belly rumbles, so I take my in two doses. I take 2 alpha lipoic acid 300mg tablets per day-also in two times. I feel that those two help a lot, however I am not particularly good at taking it every day twice a day since I do not like to eat breakfast early, so I have to remember to pack them in my bag. If I take just once a day for a few days, migraine comes. When it comes, I take:
1. 600 mg magnesium at once or within 2 hours (better tummy troubles than horrible headache)
2. drink 2-3 tablsp ACV in a large glass of water (I avoid honey as sugar negates some of the magnesium)
3. drink wood betony tincture (2 droppers in a bit of water.) I also use devil's claw tincture with good results. I tried wild lettuce one, but that tends to give me more nausea.
4. take half teaspoon of turmeric and half teaspoon of ginger powder with some black pepper for better absorption in a bit of water.
Those 4 things work really well for me. Much better than drugs, because even though those would take the pain, but would make me feel weak, and nausea would still be there. Herbs/supplements make me feel good, not just take the pain away.
I did use cayenne tincture couple times to stop it, when I was out and didn't have my usual remedies. It works for a while, but then it would come back. Now I make sure I have at least magnesium and tincture with me at all times.
---