Graviola
Posted by Ivan (Paraguay) on 05/18/2021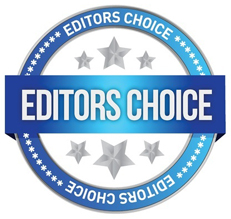 Hi there,

I would like to share my cherimoya (Graviola) experience. I have terrible headaches and migraines everyday and sometimes the whole day if I don't take strong Paracetamol or Uboprophen.
My mother brought me cherimoya fruit one day because they had many from their trees. I consumed 2 to 3 of these fruits a day not knowing the medical properties they have. By the second day, I didn't have any headaches or migraines and I had to sit down and think what I did differently to my normal daily routine. I came to the conclusion that the only thing I did differently was eating cherimoya.
I theorized that there must be something in the cherimoya that helped me. I had enough cherimoyas for 2 weeks and during those 2 weeks, I didn't get one headache or migraine...I was astounded because I've had these daily headaches and migraines for years now. So I did research and found that it's rich in vitamin B, so I went to buy myself some vitamin B complex tablets from the pharmacy since cherimoya fruit are only in season 3 months per year....I had to get a subsidy.
My fruit was finished and I was purely on vitamin B and it worked...for 3 days. The headaches came back so my vitamin B theory wasn't correct. There must be something else in cherimoya that helps with headaches and nerves. I found a study of South American Indians that made tea from the leaves for medicine that helped the nerves and other things. I then came across this website today (18/05/2021) and saw the same method working for cancer: https://www.earthclinic.com/graviola-tea-for-cancer.html
I just finished my first cup of cherimoya tea :)...so far so good.
---