Ozone Therapy
Posted by Natalia (Manzanillo) on 11/20/2022


I've heard that rectal ozone therapy is good for IBS. I've also heard that it kills everything, bacteria, viruses, etc. Does it therefore destroy all the good bacteria in your microbiome? If so, I don't understand how that could be a good thing. Can anyone explain?
---
Peppermint Oil
Posted by Lady Liza (Los Angeles) on 06/30/2021 32 posts


I suffered for years from IBS and so did my daughter. Until one day when I was flying through Heathrow airport, in London, I stopped at the Boots Pharmacy in the airport. I asked them if they had anything for IBS. And the gal reached around to the shelf behind her and picked up a box of Colpermin. (peppermint oil) I bought many boxes and it worked great, so great that we are both cured. You can buy something in the US that is similar. I think its peptic something, but I am sure its on google.
---
Peppermint Oil
Posted by Rich (Boca Raton, Fl) on 03/31/2009

Peppermint Oil can cure IBS in many people. It also kills candida.
http://www.webmd.com/ibs/news/20081113/peppermint-oil-fiber-can-treat-ibs
"Based on the combined data, the researchers estimated that one in 2.5 patients would get significant relief of symptoms if treated with peppermint oil, compared to one in five patients taking antispasmodics and one in 11 patients taking fiber. Peppermint oil is sold in capsules, and the study participants took about 200 milligrams two or three times a day.
Replied by Rich
(Boca Raton, Fl)
06/21/2009

Replied by Moises
(New York, Ny)
11/02/2009

Replied by Natasha
(Winnipeg, Manitoba)
02/12/2010

Replied by Butterflycari
(Heber City, Ut, Usa)
03/06/2011

Replied by Mel
(Kobe, Japan)
11/10/2011

---
Peppermint Oil Capsules
Posted by lady liza (Los Angeles) on 09/11/2021 32 posts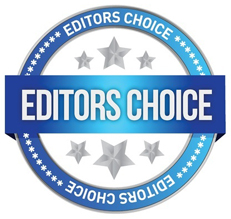 My daughter suffered from IBS in high school. And on my way to London, I stopped at the Boots pharmacy in the airport. They handed me 6 boxes of Colpermin (Peppermint oil capsules) and I am thankful to this day. It not only worked, but after I year or so of taking it, her symptoms stopped. It's 15 years later and it has never come back.
---
Peppermint Oil, Fennel, Ginger
Posted by Lisa (S. California, Ca, Usa) on 04/11/2011


I've been struggling with IBS and Celiac for a long time. I still get cramps even though there is no more gluten ( or hidden gluten) in my diet.
I found a softgel that has peppermint oil, fennel and ginger in it from iherb. Wow, do these things work great and really tame the tummy!!! I finally have some relief! I take 1 at night and one in the morning. If I still get painful cramps, I take another one. They don't help with diaherra though.
They are a bit hard on the stomach at first so take with a bite or two of food until you get used to them.
Replied by Lisa
(S. California, Ca, Usa)
11/18/2011

---
Probiotics
Posted by Kerina (Bergerac, France) on 05/18/2012


I had suffered for so long with bloating and stomach pains after meals. Nothing the doctor prescribed made any difference. I tried altering the diet, eliminating gluten, lactose and vegetables, but nothing made any difference. I was becoming very miserable, because as well as the physical side, IBS is a horribly embarrassing problem, and I was loathe to stay in friends' houses.
Then I discovered Kefir, a probiotic. Even my GP had never heard of it, but it's made so much difference. My stomach is flatter and the pains have disappeared. It couldn't be simpler to use. Just add a sachet of Kefir to a jug of milk or soya milk (keep covered and out of bright light) and up to 24 hours later it will have fermented, like yogurt (but the effects for me were far more beneficial than yogurt). I eat it every morning on cereal with a little honey to taste.
I hope this helps other people as it helped me.
---
Probiotics
Posted by Linda M. (Newbury Park, Ca) on 02/25/2011


I have suffered with ibs-d for 1 year and tried several natural remedies that have not worked for me. I was constantly getting colds and flus and I was very weak. A friend recommended a high quality probiotc (Natren healthy trinity and Life Start 2) with amazing results. My diarrhea and loose bowels stopped immediately. My first few days involved more normal bowel movements and I did experience gas as my flora in my intestines was being restored. I was told this was normal and would clear up. It is very early in my recovery, but the results so far has been very positive. I hope this is helpful to others.
---
Probiotics
Posted by Amy (Burlington, VT, USA) on 05/27/2009

Perioral Dermatitis - Acidophulis... I've sufferred from Irritable Bowel Syndrome for 25 years and perioral dermititis and roseacea for about 10-15. Probiotics have cured the IBS and greatly improved/nearly cured the dermatitis. I eat a high probiotic count yogurt everyday and take a high quality probiotic supplement every day. I use a yogurt mask every other day. I tried the ACV and couldn't stand the taste or the smell and it didn't seem to be doing anything. I do now occasionally drink kombucha tea (2-3 times a week) which seems to be very similar to ACV in terms of types of probiotics, but slightly more palatable and I occasionally use it on my face as well (not nearly as stinky as the ACV). This site was great for encouraging me to take matters into my own hands and see what would work for me. Thanks! And good luck to all.
---
Probiotics
Posted by germanygirl (hamburg, germany) on 03/01/2008


i suffered from BV for almost six months after taking just one round of powerful antibiotics! the smell was awful, and my self esteem really began to suffer. i just went to work and came straight home! i knew i had to restore my good flora, and it does take time, so i had to be patient. i kept going to my gynecologist, and thankfully, she encouraged my attempts to find a natural cure, and respected my desire to refrain from taking any more antibiotics. after finding out about probiotics, i started with just regular acidophilus, which did nothing! then, i found out that they need to contain more than acidophilus, specifically L. Rahmnosus and bifidobacterium longum. This combination worked magic!! it is sold in the United States...i was living in Atlanta at the time, and found it easily at co-ops and health food stores. also widely available online. just make sure those two are in there along with the acidophilus. i should also mention that i was suffering from IBS at the time, which also cleared up. i still take probiotics (one a day) to maintain intestinal health, and they are great. (this was three years ago.) generally only get sick once a year, and a bad cold doesn't turn into bronchitis anymore. good luck!
---
Probiotics
Posted by germanygirl (hamburg, germany) on 03/01/2008


i forgot to mention: i tried a lot of the other products mentioned here, to no avail. suppositories, tea tree oil, etc... i strongly believe BV is an internal imbalance, and thus, needs to be treated internally. so, putting things "down there" might help temporarily, but you really need to attack it from the inside. also, if you feel like you want to treat your husband/boyfriend/lover, they can take probiotics too! they'll be better for it anyway. again, good luck!
---
Probiotics
Posted by B (Attica, IN) on 12/10/2006


After being diagnosed with IBS and perioral dermatitis I knew I had to make a change. I did my research and talked to a few people at the health food stores and then added probiotic acidophilus to my diet. The first week I took 2 times the recommended amount, the second week I cut it down the recommended amount and then have stayed on that amount rather well the past 10 years. It has fixed all the problems with my skin as well as my digestional tract. All the diseases of the body start in the stomach and colon, the acidophilus either in capsule form or yogurt help correct this imbalance. By fixing the imbalance, everything else falls in line. My skin is beautiful now. I would recommend this to any one suffering from any skin lesions and digestive problems.
---
Psyllium
Posted by Naomi (Auckland, New Zealand) on 10/13/2008


Psyllium husk (remedy) Irritable Bowel Syndrome (ailment)
After years of laxative abuse associated with an eating disorder, I ended up with sever IBS and an intolerance to a wide range of foods, including many fruits. I started taking psyllium husks recently after reading about it in a health magazine, and I have been amazed by the difference. I can eat most foods without the bloating, flatulence and chronic stomach pain that I have had to live with for years!
Although, I have found that when I have not taken the psyllium for several days, the symptoms have returned again. But to be able to live without pain, a tablespoon of psyllium on my breakfast in the mornings seems a small ask!
Replied by johnL
(london)
09/18/2021

---
Purified Water
Posted by Xox_care_xoz (Montréal ) on 10/19/2017


Ever since I was a child I used to get abdominal cramps followed by Diarrhea 1-2 times a week and I was never able to find the source of what was causing it and I finally accept the fact that I had IBS. I am now 31 Years old and I found the source to my problem and I no longer have abdominal cramps with Diarrhea it's been a year and it has changed my life. The source of the problem was tap water... Chlorinated water. I stopped drinking tap water and a month later I had no more issues. Please try this and see if you also have chlorine intolerance. Definitely worth trying :)
Replied by Sissy
(Ok)
10/19/2017

Replied by Megan
(Riverside, Ct)
10/25/2017

---
Rutin
Posted by Micki (Swindon, Wilts, Uk) on 02/22/2011


IBS Remedy. Please try Rutin 500mgs twice a day for 3 days, then once a day for a month. After that once a week, but back to original dose if any flare ups again. This remedy is Magic! Seems to work even better, if you also take a B50 weekly, selenium yeasts for a month, and vit D3 5, 000 ius for a couple of weeks too. No flare ups at all on this supplementation. But Rutin is the main remedy.
Replied by Chelsea
(Tulsa, Oklahoma)
02/01/2012

---
Sauerkraut
Posted by Terry (Solomons, Md) on 10/31/2017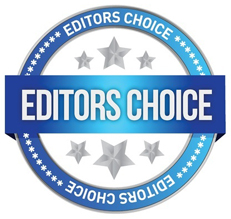 I have had chronic diarrhea off and on for years. I have tried most of the suggestions posted here but none comes close to what I recently discovered. I bought a jar of raw, fermented, and unpasteurized sauerkraut from my local health food store (in the refrigerated section). I tried in that same afternoon (probably eating more than I should--more about that later). The next morning I was in "stool heaven"... no diarreah in sight, and I went about 3 times that day and really cleaned myself out.
Here's what I learned: you don't need to eat a whole lot of the sauerkraut, just a nice forkful...I am trying it out once a day, but I think as I go along, maybe just 3 forkfuls a week would be OK because you don't want to upset the balance of the good and bad bacteria in your gut. I am thrilled with this finding. Several weeks before my "gastro doc" prescribed Cholesdtyramine for oral suspension. It's a powder that you mix with water or juice. That did work for about 3 days and it was back to diarreah. Anyway, it messes up your cholesterol and bile and who wants that? Please try this natural, easy to eat sauerkraut and let everyone know who you do. Thanks for reading.
---