SIBO Connection
Posted by sylvie13 (USA) on 06/13/2019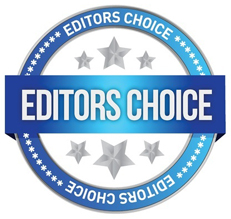 If probiotic drinks and yogurt trigger your IBS, then it's possible you have SIBO.
I suffered from IBS for years, becoming more and more of a shut-in because I couldn't go anywhere without a bathroom close by. I then read an article* that stated 80% of IBS sufferers actually have SIBO (small intestinal bacterial overgrowth).
If you have SIBO, normally beneficial bacteria migrate from your colon into your small intestine and wreak havoc there. The irony about this is that those bacteria are... lactobacillus and bifidobacillus, i.e., the exact bacteria you find in nearly all probiotics, yogurt, kefir, etc.!!!
In other words, if you have SIBO, all the orthodox remedies for IBS are only feeding it and you will feel worse and worse the more probiotics you take/eat. I'd always felt that way, so I immediately stopped taking my probiotics and eating most dairy.
No more yogurt, kefir, cottage cheese, milk, etc., only a small amount of snack cheese slices here and there. Instead, I started taking probiotics, which consist of completely different strains derived from cultured, clean soil and have nothing to do with lacto- or bifidobacillus.
Within about four weeks, I was symptom-free. It was like a miracle. I still get the occasional bout of diarrhea—maybe once every two weeks—but nothing like before, where I could barely leave the house.
Of course, I can't promise that you have SIBO and that this will work for you, but if you do, you might get your own little miracle.
*amymyersmd.com/2018/04/10-signs-small-intestinal-bacterial-overgrowth-sibo/
---