Slow, Deep Breathing
Posted by Michael (New Zealand) on 01/08/2022


Hi Adrienne,
My wife found that your solution worked for her palpitations too!
You described it well.
Yet it is too straightforward to be acceptable to the experts, as it does not sit comfortably with their World View.
Cheers,
Michael
---
Slow, Deep Breathing
Posted by Adrienne (Idaho) on 01/07/2022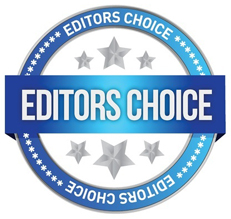 Hello!
I just want to report an incident that happened to me recently that may be good for others to know. I was trying to increase my potassium intake since I've had little or no appetite since my husband died. I ordered some powdered potassium chloride, and after taking the recommended amount for five days my heart went nuts! I suddenly had an irregular, racing heartbeat with discomfort across the top of my chest! I was concerned enough to take myself to drive half an hour to the nearest emergency room where I was put on a machine that apparently monitored my heartbeat for all to see. Nothing was done by the staff to fix the problem. I laid there and laid there until I was really bored.
The only thing happening around me was the occasional visit by a nurse, and sometimes I'd hear a group of nurses and what have you laughing, like down a hallway. It seemed I laid there for at least 2 hours and finally was so sick of it, ha, ha, that I suddenly got the notion to see what would happen if I did some slow, deep breathing. I took only a few of those deep breaths, check my pulse and it was normal!!
Then, one of the emergency staff came over, and, looking at the monitor, said, well, I see we're back to a regular heartbeat! I told the woman what I had done and was met with silence. Days later, while at a doctor's office, the same thing happened. I said I felt I had corrected my heart rhythm with deep breathing, and the doctor just got a very skeptical look on his face and didn't say anything. Ha, ha, but, it's really unfortunate that we have this divide, like our political divide. I wish MDs had a more rounded education.
Since that episode, I am noticing an occasional palpitation that would go away on its own, but I can stop it faster by breathing deeply. Interesting how all these various parts of us are connected, the brain-gut connection, brain-heart connection. I think there's a brain-breath connection, too.
Here's a bit from a website called "premier heart and vascular.com":
"Can breathing exercises stop palpitations? Deep breathing that causes your abdomen to rise and fall can calm a racing heart. Make sure to breathe slowly and deeply, inhaling through your nose and exhaling either through your nose or mouth. Repeat this deep breathing pattern until your symptoms go away, and your heart is beating normally. Sep 5,2019"
p.s. I'm 78.
---