Alopecia Totalis Remedies  
Posted by Tonia House (Indianapolis) on 07/28/2013

Alopecia Totalis: I have lost the hair all over my body, as well as my finger nails. My toe nails are black and lifeless. My skin is dry and flaky. I have been to a few dermatologists, as well as my PCP. I have had my thyroid tested, and I was told. My TSH is normal. I have severe night sweats, actually throughout the day I also suffer from hot flashes. I was told my estrogen level is within normal limits. I have chronic hypertension, even though I eat a healthy diet. I have cut out table salt, I cook with sea salt and I also use olive oil. Can you help me?
Replied by Kt
Usa
07/28/2013

Replied by Joy
Battleground, Wash
07/29/2013

Replied by Vicki
Napa, Ca
04/05/2016

Replied by Liz
Boston, Ma
04/05/2016

Replied by Rsw
Oh
04/05/2016

Replied by Helena
Toronto
04/06/2016

Replied by Liz
Boston, Ma
04/06/2016

Replied by Liz
Boston, Ma
04/06/2016

Replied by Liz
Boston, Ma
04/06/2016

Replied by Helena
Toronto
04/06/2016

Liz
Boston, Ma
04/07/2016

Replied by Liz
Boston, Ma
04/07/2016

Replied by Helena
Toronto
04/07/2016

Replied by Timh
Ky
04/08/2016

Replied by Kt
Usa
04/08/2016

Replied by Helena
Toronto
04/08/2016

Replied by Liz
Boston, Ma
04/08/2016

Replied by Liz
Boston, Ma
04/08/2016

Replied by Timh
Ky
04/08/2016

Replied by Timh
Ky
04/08/2016

Replied by Helena
Toronto
04/08/2016

Replied by Kt
Usa
04/08/2016

Replied by Liz
Boston, Ma
04/10/2016

Replied by Timh
Ky
04/11/2016

Replied by Frances
Cabarlah, Qld.
04/09/2016

Replied by Moni
Arlington, Tx
05/05/2016

Replied by Kay
Destin Fl
08/04/2016

Replied by Michelle
Auckland
07/08/2017

---
Amla, Ashwaganda  
Posted by Commit2change (D, Usa) on 05/02/2011


Alopecia was stopped on my head with the use of Amla Juice and Ashwagandha. Amla juice is sold at some India stores but the Amla or Amla C and Ashwagandha can be bought at Sprouts, www.himalayausa.com and some online stores.
I was told by my doctor I had ZERO Vitamin D in my body and no protein uptake either as per my blood results. She even asked if I was vegeterian which I am not as my body was not uptaking protein which is what hair is made of and therefore I had Alopecia.
Googled what caused Vitamin D and protein to be blocked and found the sugar Splenda (yellow package of no calorie sugar) of which I consumed daily. People also wrote in that they had alot of itching on their head when they consumed Splenda. I stopped using Splenda.
I also used Hair, Skin & Nail Vitamins which can be bought at drug stores and vitamin stores. That helped my hair grow back in after about 6 months BUT it would NOT stay in as my hair fell out all over my head and my scalp was quite visible.
Then found AMLA and Ashwagandha and after 6 weeks of use it totally stopped my hair fallout.
Just google Amla or Amla C (it same product) and Ashwagandha and you will find lots of information on it. I also use NEEM which can be bought at same stores.
My hair has all grown back in and I continue to use Amla shampoo and hair products. You can also buy Amla Oil ( which has a very strong smell) and Amla powder. Just mix the powder with water and apply to hair/head. It will tighten the hair follicles. The Amla tablets and juice I consumed.
Hope this helps others.
EB
Replied by Clopez247
El Paso, Tx
05/03/2011

Replied by Mary
Auckland, Nz
07/14/2011

Replied by Zack
Brooklyn, Ny
07/23/2011

Replied by Camanokat
Camano Island, Wa, Usa
10/27/2011

Replied by Amanda
Nsw, Australia
09/17/2012

Replied by Anne
Kuwait
01/05/2013

Replied by Renee
Houston, Tx, US
10/30/2014

Replied by Mari
Australia
02/01/2017

Replied by Barbara
Philadelphia
03/10/2017

Replied by Beverly
Us
03/29/2017

---
Anti-Fungal Treatment  
Posted by Pamela (Beverly Hills, Ca Usa) on 07/09/2012


Hello Ted I have follicular alopecia (scarring alopecia) and have used so many types of products and have even gone to the dermo and nothing they gave me helped. My scalp would burn and hurt when I touch it and my hair would fall out not matter what I used. I recently sprayed intensive antifungal treatment on my scalp and shortly after it stopped hurting, I have been using this for a few days and notice that all systems are going away. I decided to use pure coconut oil as an oil base to keep it from drying, I will also buy some tea tree oil and lavender oil to help my scalp remain healthy.
Do you know how this actually worked on my scalp and why don't the doctors tell people to use this if this is what will make the alopecia go away? Did I just find a cure? Well it is working for me and I'm treating my entire scalp so the fungus will go away and not return. Please reply.
Replied by Cat
Bop, Nz
07/09/2012

Replied by Joyce
Lansdowne, Pa
07/10/2012

Replied by Mr Q
Casiz, Spain
09/07/2012

Replied by Eva
Madrid, Spain
10/17/2012

---
Apple Cider Vinegar  
Posted by Walker (Huntsville, Alabama) on 12/14/2011

My sister has alopecia, and I was wondering will using Apple Cider Vinegar directly on the bald area will it remove the DHT that is around the follicle that is keeping the hair from growing?
Replied by Diane
Missouri
05/28/2014

---
Ayurvedic Navartna Oil  
Posted by Leisa (Brisbane, Australia) on 12/29/2013


Hi. I would just like to share a most recent treatment for chronic hair fall. I am a 45 year old woman in good health at my ideal weight and with excellent fitness and never took any medications. I have always had (as most people do) hair falling during the summer months. This was never a problem as the hair fall seemed minimal and the hair seemed to thicken up again during the winter months and I always maintained a pretty good head of hair with lovely shine and lustre until the last 5 years or so. To my horror the hair fall seemed to increase at an alarming rate and volume - My summers turned into a hair shedding nightmare. Hair all over the house, clogging up the vacuum cleaner brush and shower drain and giving me absolute misery. By Autumn (Fall), thank God it would stop and I would hope and pray that the new hair growth would somehow catch up. Unfortunately, It never did and I am now left with very thin, embarrassing fine hair in which there are places where my scalp is clearly visible because of the sparseness. I tried a lot of different things - doctors, medications, diets, hair treatments, commercial and home remedies and supplements but nothing seemed to work. Until 2 weeks ago. We are currently in our hottest months here in the southern hemisphere and as usual my hair was dropping out all over the place. I tried a hair oil called Navratna Oil. It is an Ayurvedic scalp and hair oil treatment that I found in the Indian Grocery store. At first I was sceptical because I have tried oil treatments before (Coconut and Sesame) but they seemed to accelerate the hair fall. This treatment however, has, I can safely say, after 2 weeks, somehow almost completely stopped the hair fall! I am flabbergasted and cannot quite believe it as this will be the first time in a very long time when I have never had hair falling in summer. I believe it is the Oil as the effect was instantaneous - HAIR FALL STOPPED (well maybe a couple of hairs here and there) but not the excessive shedding that was happening. I am very happy with this result and wanted to share my experience here with other readers and perhaps it will help others with this very distressing disorder. The oil is a herbal treatment with about nine different Ayurvedic herbs including 'Kunch' and 'Amla'. It seems that it is most commonly used as a 'cooling oil' applied on the scalp and left for a couple of hours for relaxation, headache relief and dandruff and then you just shampoo it out like other hair oiling treatments. I really believe that one of ingredients has done something good to my hair follicles. I don't know what it is but it has a tingling cooling sensation on my scalp which is very pleasant. The smell is a bit earthy/herbally but it shampoos out well enough. I am just so happy with this treatment and I am going to continue using it. Perhaps others on this site can benefit from this information. I know what a frustrating and depressing experience it is to lose your hair. Namaste, Leisa
Replied by Christy
Ut, US
06/17/2014

---
Carrot Juice  
Posted by Fiona (New Zealand) on 01/19/2015


I suffered Alopecia for many years - had steriod injections, tried an indian herbal remedy which worked for a while but eventually I lost ALL my hair on my body. It was great not to have to shave my legs but totally depressing. I ended up wearing a scarf for a about a year before a wig which at least made me feel like a woman again. I lost all my eyebrows as well and had to use a thin paintbrush to apply make-up strokes. I had used carrot juice in the past for other things and when my sister experienced bad skin she started chinese medicine and carrot juice. Her hair grew back (she had alopeica too) and at first we thought it was the chinese remedy but then I started drinking it daily (ABOUT 8 oz a day) in large glass. I juiced it fresh and sometimes made more and stored it in fridge. About 3 months later I noticed my eyebrows coming back. Then the hair on my legs started growing and then the hair on my head.
I now have hair all over my head (with just one or two patches) and it is growing thicker and thicker all the time. It has taken me about a year to get this far and although thicker I still have a way to go before being able to walk around without a scarf or wig as it's thin in places where it hasn't fully grown in yet.
I use a Champion juicer but my sister just used a normal centrifugal one that she bought in a superstore for about $40.00
When I get lazy I buy fresh carrot juice from the health shop where they make it fresh while you wait.
Initially I added one apple to the mix and sometimes a small chunk of beetroot and sometime some spiriluna powder but I got a bit worried it was too sweet and now just have carrot juice (occasionally I add beetroot or spiriluna to break up the boredom).
But I am sure just plain carrot would be enough.
If I eat a lot of sugar, bits start to fall again so I stop eating so much and keep up the carrot juice. If I go too long without carrot I think it would also start to fall again. So I drink it daily.
Hope this helps you!! I suffered for about 12 years off and on.
Replied by Timh
KY
01/20/2015

Replied by Fiona
New Zealand
03/16/2015

Replied by Lucia
New York
01/22/2016

Replied by L J
Los Angeles, Ca
08/02/2016

Replied by Mmsg
Somewhere, Europe
08/03/2016

Replied by Tina
Princeton
08/04/2016

---
Castor Oil  
Posted by Ve (Dayton, Ohio) on 02/17/2018 3 posts


I suddenly started loosing gobs of my hair. I went to earth clinic and started down the list of remedies, one after the other. Nothing worked! I then got to Castor Oil. I didn't feel hopeful since there were only 2 testimonials. I took castor oil and put it on my fingertips and pulled it up my scalp from every edge to the top of my head. In the meantime I suddenly had several emergencies to deal with and didn't get to wash my hair for about 7 hours. When I finally washed my hair I noticed it felt thick and looked really shiny. The best thing was not one hair fell out. It stopped my hair-loss in its tracks. I couldn't believe it since I had been loosing my hair for more than 5 months. So every time before I would wash my hair I would once again spread castor oil on my scalp sometimes as little as 20 minutes before washing and I have had consistent results. No hair-loss!!!! I don't wrap my hair for this to work. I do shampoo twice.
Also I notice my new hair growth is about 2 inches long on my forehead and it looks like I have purposely given myself bangs. Just put it on usually 20 minutes before washing my hair. Hope this helps!!! So happy to share this with Earth Clinic since everyones posts have helped me so much over the years!
P.S. I love Castor Oil. It also helps my former insomnia. Will post my insomnia method now in insomnia section.
---
Posted by Julie (Phoenix, AZ) on 09/14/2014


I just posted earlier today on my experience using castor oil but I posted it in the hair conditioners section. I've been using it 50/50 with coconut oil, adding a few drops of rosemary oil.

Yes, leave on for 1-2 hours. I haven't tried overnight. Shampoo twice.

The condition of my hair has improved tremendously. It has gotten thicker, and is now smooth, glossy & wavy - the way it is supposed to be - vs dried out, thin and frizzy. This is only after 3 treatments (a little over 2 weeks)!

I am in the process of trying to stimulate regrowth after massive hair loss. Next to taking nettle leaf (2 caps 3x/day), the castor oil has mad a huge difference. My hair loss is STOPPED. It may be a bit too soon to tell, but I THINK I am seeing new growth. At any rate it is thicker and the thinning areas are better camouflaged as a result.
Replied by Mikell
Louisville, Kentucky
12/15/2014

Replied by Mama To Many
Tennessee
12/16/2014

Replied by Mikell
Louisville, Kentucky
01/10/2015

Replied by Jenn
Cobbora, Australia
01/11/2015

Replied by Julie R
Phoenix, Az
01/12/2015

---
Posted by Shirley B London (London) on 03/02/2014


I'm female and have suffered from hair loss for the past two years which has left me with very thin hair. You could see my scalp. My hair has noticeably thickened up. I still have a little way to go but my hair is much thicker now. I notice how much thicker my hair is now when my hair is in a pony tail, it's almost twice as thick. It takes longer drying my hair now as it is much thicker.
My hair dresser recommended using CASTOR OIL. I did some research into this and found that Castor Oil from Jamaica worked better than standard Castor Oil. I'm sure standard Castor Oil would work too as this too would be high in Omega 3.
I find it works better if you massage the oil into your scalp and wrap it with a turbi-towel or wear a hat. The oil seems to work much better if your head is kept warm. I leave it in overnight but I'm sure leaving it in for an hour would help too. I pour castor oil into a clean 'hair dye' bottle as I find it much easier to distribute the oil onto your scalp from a bottle with a thin tip. Castor Oil is quite thick so I shake the bottle figorously and this warms up the poil making it easier to pour from the clean hair dye bottle.
It is really easy to wash out with normal shampoo, I shampoo it twice. The oil leaves your scalp in really good condition and your hair super soft. I didn't notice any difference the first two months but as the oil conditioned my scalp and hair I continued to do this treatment twice a week. After 3 months I noticed my hair thickening up. I have now been doing this for 6 months and my hair is 80% normal, you only notice a slight thining patch as most of the hair on my scalp is back to normal thickeness. I'm so chuffed.
Don't give up using Castor Oil, once it starts working the hair thickens up quite quickly. You do need to wrap your hair once you've oiled the scalp to help it work. Ensure you get oil on your scalp and not just your hair. I do this twice a week, hopefully you too will notice an improvement after 3 months.
Replied by Yuensum
Pickering, Canada
09/06/2014

Replied by Mikell Rondo
Louisville, Kentucky
11/14/2014

---
Chinese Red Dates and Honey  
Posted by Trisha (Singapore) on 01/26/2007


I started taking red date and honey as I read it is good for blood circulation, I added 3 -5 drops of apple cider vinegar to it ( balance of the yin and yang in the body and for calming too.. according to traditional chinese medicine) lo and behold, after 3 months of it.. I noticed that a balding part of my scalp rejuvenated and hair started to grow !! after 6 months I started to let my hair grow without cutting it, I now sport hair beyond shoulder length, something which I couldn't do since my hair was very fine and scanty !! ( I also take apple cider vinegar half a teaspoon daily with honey) My sister and brother also tried it, we noticed that facial skin became more youthful !! due to the blood circulation?
Replied by Veena
Chennai, India
03/23/2007

Replied by J
Lebanon, TN
10/02/2008

Replied by Ruddy
London, Canada
06/11/2009

Replied by Mom52
Metairie, Louisiana, Usa
06/06/2010

Replied by Mom52
Metairie, Louisiana, Usa
09/03/2010

Replied by Diana
San Antonio, Texas
01/19/2011

Replied by Joanna
Delhi, India
12/26/2011

Replied by Maheen
Karachi, Pakistan
01/12/2013

Replied by Elena
Miami, Florida
08/20/2013

Replied by Nashia
Orlando, FL
11/04/2014

---
Coconut Oil  
Posted by Priyanka (Mumbai, India) on 12/30/2013


I use coconut oil once a week as an overnight treatment. Earlier I was facing a hair loss problem. Since applying coconut oil to hair is a common pratice in south India where most people have very thick and long hair and is highly demanded internationally for real hair extensions, I decided to give it a try.
I take half cup of coconut oil and WARM it in the microwave/stove. (It should not be too hot, just warm. Heating oil too much destroys its nutrients, but warming it slightly will help it to penetrate the scalp better. If it is fuming when heated, then it means it has been heated too much.) Massage it to the SCALP in circular motions for 5-10 mins. Then apply it to the length of the hair and tips. The really effective method is to SOAK your hair in the oil as it is done in south India. This gets very messy but is extremely helpful. Tie the hair tightly into a ponytail, cover your pillows and sleep. Do this at night and wash it off next morning. You might have to shampoo 2 times to get the oil out.
Ever since I have been doing this (since 2 months) my hair fall has become very less and this treatment gives the hair an unbelievable shine and softness. People have also started noticing and asking me the secret! :) Many people who do this since childhood have very long and thick hair when they grow up, so better to do it for kids also.
If you feel that waiting the whole night is too long, applying the oil in a similar way 2 hours before shower might also help, but keeping it the whole night is actually great. Initially it feels messy but once you get used to it, it actually gives a deep and calm sleep and I feel very well rested when I get up in the morning.
---
Essential Oils  
Posted by Jo Ann (Nashville, Tn) on 11/28/2012


I was told which oils (below) cure the below conditions:
Alopecia (I was told that there was no cure.... A lie! )
Hair Loss
Hair Thinning
At one point my edges were almost completely bald from alopecia and then I started going to a dermatologist twice a month to get injections in my scalp to grow my hair and that worked ONLY as long as I kept going but once you stop getting the injections, your hair falls back out. So my mother-in-law, who is considered a "health expert" told me about specific (PURE) oil combinations that grow your hair. These oils stimulate your scalp's hair follicles, strengthens and repairs them.
I have been using these oils for a few months to the point, I don't need to go to the dermatologist to get injections anymore. Since using these oils, my hair has grown back around the edges and have become even stronger and thicker.
The oil combinations are (Please Make Sure that the oils are 100% Pure):
OILS (Estimated Price)
Jojoba Oil ($8.00)
Castor Oil ($8.00)
Lavender Oil ($14.00)
OR
Rosemary Oil (Note Sure of Price)
Lavender Oil ($14.00)
Peppermint Oil (Not Sure of Price)
When I bought the 1st set of oils, they were a bit expensive, totaled $30.00. I hope that this information can be useful! Be blessed!
Replied by Brenny
Parma, Mi
12/18/2012

Replied by John
Boston, US
05/20/2014

Replied by Natalie
Desert Hot Springs, Ca
10/17/2014

Replied by Rose
Idaho
08/01/2015

Replied by Maura
Chevy Chase, Md
01/03/2016

Replied by Renee
Victorville, Ca
12/10/2016

Replied by Linda
New Brockton, Alabama
07/27/2017

---
Filter, DHT, Grow, Massage Protocol  
Posted by Anon (Los Angeles, California) on 09/11/2016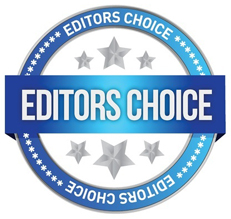 I have been losing my hair since my teens, and that's about 20 years ago. Instead of doing one remedy, you really need a 4 step synergistic approach. For reference, I am 36, have a great head of hair, normal to oily skin and scalp. Here is the synergistic combination that worked for me. No one thing is going to work for you 100%, you have to use a combination to fight all the toxins you are facing daily.
I call this the 4 step FILTER - DHT - GROW - MASSAGE method.
1.) First you need to get rid of toxins that's inhibiting your hair follicles and hair growth. Surprise...where does that come from? Your daily shower water. Chlorine and lead pipes both kills follicles. I lived in a place with lead pipes and my hair loss went 50% worse. Once I moved out, and installed a shower filter that gets rid of chlorine (plus some other substances), my hair loss significantly decreased. I bet a whole house system that gets rid of fluoride would be even better, but I can't afford that, so a shower filter does the job.
2.) The second step is killing the DHT hormone on your scalp and your body. DHT is the primary hormone responsible for hair shredding. You do this by supplementing with Saw Palmetto Extract. This is a naturally safe method. The one side effect is that it makes you gain 5 lbs. So you need to clean up your diet and exercise routine to make up for that, in order to look the same weight. If I ever get off the Saw Palmetto, my hair loss increases. Once I get on again, it remains stable.
3.) Next you need to focus on growth. To do so, you need a high quality hair supplement. Do your research there, there are tons on the market. Make sure it has Biotin, Vitamin C, Magnesium, Silica, etc. Your body needs all the help it can get to regrow hair.
4.) The fourth step is primary for oily scalps. Although it may also help a dry scalp with a different solution. The reason you need to brush your scalp is because for most women, shampoo isn't helping your scalp. You are just washing hair strands. Its your scalp that needs help. I make a solution of caster oil, a bit of alcohol and some castile soap in one of those tooth shaped plastic bottles used for dying hair (you can get them at a beauty supply store). Apply the solution into my scalp, then brush my scalp with a medium to hard hair brush. Preferably one with hard, pointy plastic bristles, the real hair bristles wont get to your scalp. Important you are cleaning and exfoliating your scalp. There will be a lot of oily substances on the hair brush and you. What comes out of it is a cleaner scalp with less oil, allowing hair to grow stronger. I do this for about 15 - 20 minutes, sometimes, 30 minutes. Do this massage once a week to keep your scalp in optimum condition.
If you apply the synergistic approach of Filter - DHT - Grow - Massage, your hair loss will significantly decrease. This approach was much better than any rogaine or prescription product I have ever found. I am still doing it 10 years later.
Replied by Art
Fort Lee, Nj
09/16/2016

---
Flaxseed Oil, Butter  
Posted by Jill (Missouri, US) on 10/28/2014

I have had 2 people in my church with hair loss. The man cured it by consuming Highest Lignan Flax Oil and healthy Irish butter daily. There is a girl that is using this same protocol now and her hair started growing back within a week.
---
French Shampoo  
Posted by Alicia (Las Vegas, NV) on 05/11/2007


After trying countless products on my poor daughter, my friend recommended the Rene Furterer Astera Soothing Milk Shampoo. In one week she started sprouting little hairs. In two months her hair is now thicker and her bald spot is almost completely covered. It didn't stop the reinfections in other spots of her head though. For now we are using the shampoo. I got it from Hello-Gorgeous.net.
Replied by Shea
Mineola, Texas
06/30/2008

Replied by Jackie
Danville, VA
07/09/2008

Replied by Anita
NYC, NY
10/27/2008

Replied by Melissa
Albany, Ny
01/28/2010

Replied by Jaazaniah
New York, NY
01/30/2011

Replied by Carla
Holbrook, Arizona
02/03/2011

Replied by Fooch
Tucson, Az
08/31/2011

Replied by Shishir
Abudhabi, Uae
12/07/2011

Replied by Joanna
Delhi, India
12/26/2011

---