Activated Charcoal  
Posted by Lisa (Ohio, US) on 09/25/2014


Charcoal works AMAZINGLY!!! Make sure it is activated charcoal.(not out of your fire pit).I have been using it for approximately 2 months, just came from the dentist and even they were like "WOW, your teeth look amazing and we can tell you really take good care of your mouth". Activated charcoal is able to pull out impurities... Helps with gum disease and brightens the teeth.
I use it with a natural toothpaste (Tom's from Maine). I have opened many capsules and put them in a pepper shaker (it's messy... Lay down papertowel). Wet your toothbrush, apply toothpaste, sprinkle with charcoal, and brush. (I suggest placing toothbrush fully in mouth and closing mouth before beginning to brush to make sure you don't breathe over charcoal on brush.... It will go everywhere if you breathe on it... Trust me... I speak from experience!!! )
Replied by Darla Vest
Festus, Mo
12/02/2014

Replied by Mama To Many
Tennessee
12/02/2014

Replied by Sandy
Naperville, Il
12/07/2014

Replied by Casey
Utah, US
02/06/2015

Replied by Dan
Calgary, Ab
01/28/2016

Replied by Samantha
Fort Worth
01/30/2016

Replied by Cajun
Opelousas
06/13/2016

Replied by Trish
Europe
06/21/2017

---
Posted by Yasha (Oslo, Norway) on 06/05/2008


re: gum disease, bad breath and burning mouth syndrome: I have been suffering for gum disease and bad breath for the passed few years. I brushed my teeth nearly everytime i eat to avoid bad breath, change toothbrush twice a month, used Corsodyl very often, chewed chewing gums almost every hour, used toothpicks. But all this didn't really help me quit the bad taste in my mouth. It has been so frustrating. But thanks God for charcoal powder. Now the bad breath and burning mouth is gone. I could talk properly without having to worry with my breathy. Really thankful for this remedy.
Replied by Karl
Vienna, Vienna, Austria
02/11/2011

Replied by Yasmin
Toronto, Canada
01/07/2012

Replied by Adam
Melbourne
05/12/2014

Replied by Mama To Many
Tennessee
05/12/2014

---
Advanced Gum Disease Remedies  
Posted by Kay (Jax, Fl, Usa) on 11/20/2013

I have been reading all the posts for Gum disease. I am going out today to purchase Aloe Vera Gel and Juice and the Bee Propolis, assuming I can find it.
I have to admit I have not been the best dental patient. Have had Gingivitis off and on for years. However, now, it has advanced to beyond this stage and I recently visited a Peridentist who stated all the my teeth are loose and the gum disease is so advanced that I should have all of them extracted and wear dentures. I am over 60 yrs old and I guess he figures this is the least expensive way since I do not have any dental insurance. Has anyone on this forum been told this and found a remedy? I know there really isn't much to replace bone loss? The dentist asked me if I took meds for bone loss and I assured him I don't take many meds at all. I actually read somewhere that Chloresteral meds were bad for dental gums. I take a lot of vitamins including CQ10 and have never been a smoker. Any answers would be really appreciated. I really don't want to loose my teeth but this may happen.
Replied by Aurora
Mason City, Ia
02/09/2015

Replied by Om
Hope, Bc Canada
02/09/2015

Replied by Prioris
Fl, US
02/10/2015

Replied by Greeenglo
Denver
02/11/2015

Replied by Prioris
Fl., US
02/12/2015

Replied by Greenglo
Denver
02/12/2015

Replied by Prioris
Fl
02/14/2015

Jane
United States
03/08/2016

Replied by Jan
Az
04/11/2017

---
Aloe Vera  
Posted by Joyce (Lansdowne, Pa) on 02/26/2013


I was flossing regularly, brushing with baking soda, rinsing with peroxide but two weeks ago my gum started to bleed profusely at one particular spot. I could not understand why this was happening. Someone told me about aloe vera for gum health. I had some aloe vera gel at home and I started to brush with the gel and toothpaste for sensitive teeth. I also got a mouthwash with the aloe vera as the main ingredient and started to use that since last Friday. Today is Tuesday and the bleeding is significantly less. I also did a reasearch on aloe vera and gum health and found out that it helps to keep the mouth and gums healthy. I am going to continue to use this method for my mouth care. I have also started to drink aloe vera juice as I has many health benefits.
Replied by Timh
Louisville, Ky, Usa
02/27/2013

Replied by Grahopper
Australia
12/20/2014

Replied by Rok
Bali
12/24/2015

---
Antibiotics - Natural  
Posted by Kelvin (Forest Park, illinois) on 07/19/2013

Are there any household like or not hard to find natural antibiotics?
Replied by Mama To Many
Middle, Tennessee, USA
07/19/2013

Replied by Mike Giller
Denver, Colorado
07/19/2013

---
Apple Cider Vinegar  
Posted by J (Ny) on 03/07/2017


Apple Cider Vinegar. I kept reading about how healthy it is. I have problem with gum recession, when I was taking ACV it would make my gums hurt like crazy and further recede.
Replied by Wendy
Columbus, Oh
03/08/2017

Replied by Timh
Ky
03/08/2017

---
Posted by Cindy (Hazelton, Bc) on 01/19/2017


Apple cider vinegar for gum disease
I have been using apple cider vinegar 2 to 3 x a day in a pineapple smoothie. It tastes great and has cleaned out all pockets of plaque on my gums. I rinsed mouth out with water after drinking smoothy so I so not erode enamel on teeth. The Apple Cider Vinegar also cleans out my stomache, relaxes me due to high content of magnesium. I recently started drinking my smoothy with a straw, that way teeth are protected from enamel erosion. My dental technician was amazed at how healthy my gums and mouth looked.
---
Posted by Dee (Arkansas, USA) on 10/23/2008


I have had lot and lots of trouble with my stomach and teeth and gums, cracked heels and alot of other things, so one day I was reading about all the healthful benifits of ACV and about a week ago I started taking it, 2tsps in an 8 oz glass of water 3x a day and I right away felt the difference and seen the difference in my complextion, and even in my gums they are not swollen and they are actually clearing up, my mouth feels much better now. I just tough it out and take it with water, it isn't really that bad after you get use to it, shoot with all the health benefits I think I can handle the taste. Anyway I am so glad I started drinking it, now my husband is drinking it to, he just started we shall see how he does with it, he has high blood pressure I am hoping it will help him with that. Anyway just wanted to put my two cents in about the amazing apple cider vinegar.
---
Apple Cider Vinegar and Baking Soda  
Posted by Martin (Canoga Park, California) on 04/03/2007


I'm a health writer and get a lot of good tip from docs. One of my favorite, and that I try to get my grandkids to follow, is a simple mouth cleaning with baking soda and apple cider vinegar. According to the dental experts I have interviewed, the two generate a powerful 1-2 knockout punch against many of the bad bacterial that cause caries and gum disease. Here's how to do it: brush after each meal (if possible) with baking soda. Try to gently work the baking soda into the gum tissue where it meets the teeth. Don't rinse. Baking soda is a huge killer of bacteria. Then follow up right away with a swig of apple cider vinegar. You will experience a "poof" in your mouth--the result of the acidic vinegar reacting with the alkaline baking soda. This combination has helped me keep a chronic gum disease situation under control. I wish I had known about it 40 years ago when my gum problems started. You can chuck all your toothpaste tubes. There's nothing as good as this combo, my dentist sources tell me, and they are super experts. Good luck.
Replied by Ryan
Nyc, New York
01/06/2013

Replied by Raphael
Boston, MA
07/02/2014

Replied by Ouch!
Ohio
02/06/2016

Worked Temporarily

---
Avoid Electric Toothbrush  
Posted by Maryann (Springfield, Ma) on 03/23/2010


Receding Gumline
I love this site!!! And I love Ted's cures!! I wanted to add something that I haven't seen mentioned...a retired dentist told me this about receding gums...something no one ever told me at the Dental Office ($$) that I go to...he said DON'T use an electric toothbrush, it is too rough on the delicate gumline, he said use a soft toothbrush and only brush down on your upper teeth and only brush up on your lower teeth. He said if you brush up and down you force food particles into your already sick gumline! DUH!! What a genius! It made perfect sense to me. I have been doing this for about 6 months and my gums are so much better. It is very hard to break the old scrubbing habit though! and then I think of all the money I wasted on the electric toothbrush that the dental office sold me! Just started oil pulling too. Did I say---I love this site!!
---
Avoid Fluoride in Water and Toothpaste  
Posted by Renee (El Dorado, Kansas) on 05/27/2007


I've had gum disease for about 20 years even though my dental hygene is good. Nothing helped. All of my molars are now loose.
Anyway, for years the gums around several of these now loose teeth became inflamed and it felt as if my teeth were rotting from the inside out. I also had constant pain and swelling in my neck glands and ear pain on the inflamed side.
Several months ago I became aware of fluoride being a poison and ceased drinking fluroidated water and my tooth paste is now baking soda and water or peroxide.
All the pain and inflamation as went away. There have been two times I was out of baking soda and brushed my teeth with regular tooth paste and within several hours all the old symptions returned.
Replied by Rich
Boca Raton, Fl
02/12/2009

Replied by Charity
Faithville , Us
02/09/2015

---
Baking Soda  
Posted by Macswelly (California) on 01/26/2017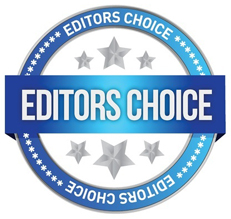 Baking Soda: Bleeding Gums and Bad Breath
For bleeding gums, I take a measured tablespoon of dry baking soda, put it directly into my mouth and swish it around for a minimum of 5 minutes. (DON'T SWALLOW) Be careful (DO NOT GARGLE) with it in the back of your throat because the baking soda is to harsh in this concentrated form on the soft tissues of the back of the throat. Also be careful when putting the baking soda into your mouth, make sure you are breathing through your nose while taking it because if you are breathing through your mouth, while in the process of putting the baking soda into your mouth, you may accidentally inhale the powder through your mouth and it will get into your throat and block your airway. After doing this for 5 minutes or so spit it out and rinse and take your toothbrush and dry brush your teeth and tongue (TOOTHBRUSH AND WATER ONLY) until you feel a neutral clean feel in your mouth. Do this morning and night. Also be sure to floss, (BEFORE) doing this baking soda regiment. I also use my regular toothpaste, but I use it before I do the baking soda regiment and before I floss. So here is a quick simple step by step of what works for me.
1. Brush with regular toothpaste (brush tongue as well)
2. Floss (I like using waxed floss)
3. Baking soda regiment, as mentioned above.
For years I have had bleeding gums, mouth odor etc. This is the only thing that I have ever tried that worked. When I went for my last dental check up, my dental hygienist told me that the pockets in many of my gums shrank dramatically!!! Some went from 7's to 3's and 4's and I had only been using the above regiment for only 3 months. I am now looking forward to my next dental visit in March 2017 to see how much more healthy my gums are!!!
---
Posted by Joe M (Usa) on 08/12/2015


Baking Soda is the cure all for your dental and mouth care. But you first need to understand how and why it works.
First let me mention what I used to use and what the condition of my mouth was. I am 43 years old. And I was raised as a "Crest kid". I thought my teeth looked good growing up. But it didn't keep me away from the dentist. I still got cavities. My teeth are food traps. So that made it even more difficult. But no matter how much I brushed, the problems would not stop.
I eventually suspected that toothpaste was not working at all. I began hearing about how Fluoride was toxic anyway. So I looked for alternatives. I had already been using baking soda for occasional stomach acid and washing hair. I also became aware that it helps get rid of cancer. And as it also turns out, baking soda was once a common cure for many health problems years ago. That is, until the political lobbyists worked to cover it up.
After some education, I realized that the reason baking soda is so marvelous for the human body is because it has a pH level that is very alkaline. And modern bodies are often very acidic due to the diet and water that is being supplied to the public these days. This affects hair, teeth, and every other part of the body. So baking soda basically fixes the pH for us. It helps cure cancer by making the body more alkaline, which will kill acid loving cancer. It helps hair by making it alkaline. So. When you wash it afterwards, using acidic shampoo, your hair will be more alkaline than it otherwise would be. And your hair will be more thicker and alive than ever. Baking soda helps your mouth by making it alkaline. Acid is what ruins your teeth.
I actually began using baking soda to brush my teeth more than two years ago. Every one of my mouth problems went away and never returned. Furthermore. Cavities that were starting came to a halt. They never worsened. The amazing thing here is that I only brush once a day. I still eat sweets more than ever. I basically wet my brush, stick it down into the baking soda, caking it on. I drip water drops on it until its full wet. Then spread it all around my teeth and then brush everything all through my mouth. I then take water into my mouth and swish and gargle well. Then spit. I do it once more to fully get out the baking soda. My mouth is then very alkaline. It then becomes IMPOSSIBLE for bacteria or any other monster to live in there ruining my teeth.
Now let me add. Do not fall for the gingivitis LIE. The dental industry is a big scam. They want your money. Its the same ole corporate/political scam to swindle the public. To keep us dumb. If everyone brushed with baking soda every day, most dentists would be out of business. Tooth decay cannot occur when your mouth is alkaline.
Replied by Om
Hope, Bc Canada
08/12/2015

---
Posted by Lkforster (Olympia, Wa) on 02/25/2013


Until a few years ago, I never had a single problem with my teeth or gums... Then, after a particularly nasty sinus infection, I began experiencing swelling and soreness in my upper right gumline. According to my dentist, I just needed to brush well and floss regularly-both things I was already doing, and my gums have only gotten worse. For example, I used to have to work floss up into my gumline in order to clean them properly-now, I can easily fit a gum pick into the spaces between my teeth, yet they don't feel as clean. Maybe I overdo it? Anyway, I have had success with other remedies from Earth Clinic, so decided to try Baking Soda for my gums after an especially sore week... Big difference! Instead of the throbbing at the end of the day, which I had become accustomed to, my gums feel like they used to. They also seem to feel a bit more "filled in", for lack of a better term... Not as roomy between my teeth at the gumline, and they don't seem as sensitive when I use floss now. I am following a simple plan that another reviewer suggested-a heaping tablespoon of baking soda, diluted with a small amount of water, swishing in the mouth for a minute, and not rinsing afterward. I am doing this after my morning brush and before bed. Very easy remedy, so I will be curious to see what my dentist thinks when I see him next. Thank you Earth Clinic!
---
Posted by Iris (London, Canada) on 11/06/2007


I have braces which means food gets trapped really easily but it is difficult to floss. As a result I have inflammed gums, which often bleed, despite brushing after every meal. ' Now I use a HUGE scoop of baking soda in a sip of water (so its like a runny paste) and swished it around in my mouth for a couple of minutes. My swollen gums went back to normal imediatly after and have stopped bleeding. It leaves a salty taste in my mouth but I avoid rinsing after the baking soda.
Replied by Jilbert57
Brinnon, Wa, Usa
03/03/2012

Replied by Honeybear
Atlanta, Ga
07/31/2012

Replied by Francine
Houston, Tx
11/14/2012

---