Almonds  
Posted by Ellen (Tx, US) on 10/30/2014


I have been trying different things for acid reflux. Raw almonds worked better than anything else. I didn't even eat very many. I ate about a tablespoon of slivered almonds. Fantastic results! I will be buying more almonds tomorrow! Thank you.
---
Posted by Sharon (Lockport, IL) on 03/19/2008


Eating a handful of raw almonds stops GERD dead in its tracks. My daughter ate almonds throughout her pregnancy whenever heartburn hit. It worked for her also.
Replied by Nick
Johnstown, PA
10/03/2008

Replied by vanya
Frankfort, IN
03/13/2009

---
Apple Cider Vinegar  
Posted by Josh (Sheffield, England) on 01/04/2016


I'm a 26 year old male and have been suffering from GERD about 6 months now. I have tried all the prescribed medication and none of it worked.
I then came across this website and saw that apple cider vinegar is a good way of helping with the constant heartburn and tightness in my throat.
I have also seen that using DGL licorice can also help.
I am just wondering if you can use both at the same time to try and combat acid reflux? I have been taking 2 tbl of ACV with abit of honey watered down with water and it has eased my symptoms. I am hoping to start using both apple cider vinegar morning and night and HGL with meals, was just seeing if this can be dangerous or have adverse effects? Thanks.
Replied by Sue
Reno, Nv
04/19/2016

Replied by Sandy
Vancouver
04/04/2017

Replied by Geo Phil
Uk
09/21/2017

---
Posted by Joe (Manteno, Il Usa) on 12/14/2015


Here's how I cured a LIFETIME of suffering of GERD: I took ~1 tablespoon of organic apple cider vinegar to ~12 ounces of water in a glass bottle. Took a sip whenever you feel gerd coming on. Have this bottle by your side at all times. If you don't feel instant relief this process may not work for you. You may need to protect your teeth from the vinegar by drinking through a straw.
Also very important: When starting this process, I weened my self off of prilosec by switching to one pill every other day then after a few weeks 1/2 pill every other day. You can't split a capsule so just open the cap and pour half out. Prilosec (omeprozole) will cause lifetime damage to your body so this is important to get off of it.
Replied by Sarrah
San Diego, Ca
12/18/2015

Replied by Maryann
Sacramento
09/11/2016

---
Posted by Cecilia (Nashua, NH) on 02/03/2015


This ACV is like a magic. I've been sick for more than three weeks now & I've been taking Prilosec for ulcer & GERD but I keep on having heartburn continually like 5-6x a day. I thought by looking for alternative end cure as I was waiting to get a CT scan would be worth it so I came to see what earth clinic suggests. So I asked my boyfriend to get me a bottle of ACV from Shaws & he came to me with a bottle of ACV, just a regular ACV. I've poured two tablespoon on a cup of water & drank it. It's been 3 days that I have no heartburn. This is a miracle cure. I still have the muscle aching from the spasms but the heartburn is gone. I am very grateful to the people who vested time & energy to write this gift of love & care on the internet; it is quite a miracle that I responded very well with it. This is why I am adding my testament to it. I will post more in a couple more days & see what the CT scan would show. I have all the symptoms of heartburn, nausea, vomiting, weakness & I know I have hiatal hernia.
My gratitude to all of you. Cecilia
Replied by Bodulica
Barrie
03/10/2015

---
Posted by Morgan (Grass Valley, Cal.) on 01/23/2015


I was slightly concerned with the ACV and acidity. I have GERD gas trial upper reflux disease and have literally been through every kind of antacid there is including prescription. After I was left with no other option for this, I tried ACV and oh my god I love the stuff!. I have turned into a " spokesman" for it with heartburn. It makes sense, vinegar is a base which neutralizes acid. We all learned this in school or from the movie fight club and on the bottle it says, I think, either 3% or %5 acidity, but I am seeing a never ending list of the benifits that come from it - RAW apple cider vinegar.
---
Posted by Cornelia (New York, New York) on 10/26/2014


Worked Temporarily

Has anyone had problems with ACV not working anymore? I have been taking it 3 times a day for over 2 months and was reflux free and a few days ago just started to feel some symptoms again. Am I taking too much? Or can it stop working?? Please help. I am so devastated as it seemed a miracle that I was cured.
Replied by Dave
Fountain Inn, Sc
10/27/2014

---
Posted by Dropjaw28 (Washington, DC) on 09/02/2014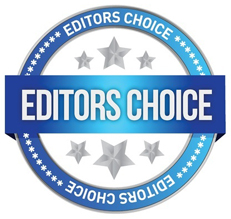 Wow. I have been suffering with GERD for 10 years and like most people, have been using proton pump inhibitors every day. I've also been anemic (iron and B12 deficient) for at least the past few years. I only recently connected the two issues through research on my own after taking iron and B12 supplements didn't help my anemia. Prevacid was preventing my stomach from absorbing needed nutrients - is the theory. I wanted to get off of the Prevacid, but my acid reflux was debilitating.
I've used ACV many times for sinus infections, but taking it every day wasn't something I was sure I could do. After about 4 weeks of taking it 2-3 times per day (2 teaspoons in cold water) my reflux was completely fixed to the point that I'd forget to drink it since I wasn't dying from reflux symptoms. I'm not gonna lie, it was difficult; ACV is acidic itself and can cause temporary worsening of reflux, it also doesn't taste great. While using it for sinus problems I'd always mix it in green tea with raw honey, but honestly the cold water mix was easier to get down.
I've been making an effort to drink it once per day for general health, but I have gone weeks without it with no reflux, even when I sometimes drink coffee or wine. Thank you Earth Clinic!
Replied by Jamesh
Indonesia
11/07/2014

Replied by Dean Nadzri
Kl, Malaysia
05/07/2015

---
Posted by Happy2tell (Adelaide, Australia) on 04/07/2013


Hi there, three years ago I suffered from whooping cough which made my asthma worse as well. I needed to take prednisolone (steroids), as well as other asthma medication by the bucketload to be able to breathe. I ended up with systemic thrush and GERD (reflux for short) and was put on nilstat and nexium. If I ran out of nexium or ate something fatty, the reflux would almost choke me, to the point where I went to hospital to see if I had cancer of the throat. I had also gone back to study and was really stressed, which made the reflux worse as well. No cancer, but no reason for the the reflux to be so bad.
After a bit of research, I started to take apple cider vinegar with honey as I was desperate. The reflux disappeared almost immediately. Goodbye nexium. It has been over 4 months now and I have had no problems with reflux whatsoever. If I have had a spicy or fatty meal, I chase it with Apple Cider Vinegar and honey and I have no problems. I now have a cold and am sipping on Apple Cider Vinegar and honey.
Replied by Zark
Emerald City, The Land Of Oz
03/18/2014

Replied by Joe
Manteno, Il Usa
12/14/2015

---
Posted by Beryl (London) on 06/26/2012

Hi - I've been suffering with digestive problems for some time now, belching, pain, and the doctor two months ago prescribed Lansoprozale, which for the first two weeks was very successful in relieving the symptoms and also vertigo which I'd had for three years, but then I started with dull pains in my back and arms, which I attributed to the Lansoprozale. So I had a two week break from it and, of course, the pains in my stomach and the vertigo returned. I tried again with the Lansoprozale and started with a nasty cough which disappeared after I stopped taking it. The doctor then put me on Omeprazole, and after just two capsules my throat felt as though it was swollen and my chest hurt.
I'm now wondering whether I have low stomach acid, though when I mentioned it to the doctor she dismissed the idea. However, today after experiencing stomach pain I took apple cider vinegar and got almost instant relief.
I've also been taking bentonite clay this last week, but I am wondering if I have low stomach acid whether taking the clay would make things worse, by removing what little acid I had from my stomach. Goji
Replied by Lisa
Thousand Oaks, Ca, Usa
06/28/2012

Replied by Bill
San Fernando, Philippines
06/29/2012

Replied by Green Augustine
Mold, Denbighshire
05/16/2015

Replied by Bill
San Fernando, Philippines
05/16/2015

Replied by Green Augustine
Mold, Denbighshire
05/23/2015

---
Posted by Wplush (Honolulu, Hi, United States) on 05/25/2012

For the past year, I've been suffering from what I believe is acidosis. My medical doctors initially thought it was GERD, but couldn't find any significant evidence of GERD. I tried all medicines for GERD and even went through surgery to fix it with no avail. In the past year, I began breaking out in Eczema for the first time in my life. My current symptoms are a dull/burning pain in my stomach, throat, mouth, tongue, and lips. It's pretty constant throughout the day. I've read so many good things about ACV so I decided to try it. I've been using 2tps in water 3-4 a day for the past 10 days. My skin is slowling improving amazingly as my dermatologist just gave me a steriod cream which barely helped. The dull/burning pains in my stomach, throat, and mouth still remain but I believe it is linked. It could be inflammation or something similar. But the skin changes and digestive issues happened around the same time so that's why I think they are linked.
People of Earth Clinic, what do you think? Do you think my issues with my skin and the burning pains are related? How long do you think it will take for my body to get the benefits of Apple Cider Vinegar? Thank you.
Replied by Dud
Up The Creek In, Wv, USA
05/27/2012

Replied by Lori
Marco Island, Fl
04/23/2015

---
Posted by Lana (Burnaby, Bc) on 12/09/2011


I tried and can't believe that all these years I had been suffering with such horrible heartburn. I was seeing a therapist for depression from being in constant pain from gerd. Nothing helped. I mean I tried everything.
This is my first week on Apple Cider Vinegar today was the first day I haven't had pain from heartburn in 10 years!!!! So grateful that I tried this. just a couple teaspoons in the morning and a couple in the afternoon first time in so long I have NOO pain.
---
Posted by Jimmy (Janesville, Wisconsin) on 07/29/2011


Better But With Side Effects

So, I started taking Apple Cider Vinegar for my gerd and in 4 days it seems to working well areadly I take 2 tbs of Apple Cider Vinegar and 1 tbs of honey in 160oz mountain water an sip it all day. My only problem is that tounge feels a lttle burnt and looks teared up and white is this normal?
---
Posted by Cara (Nashville, Tn) on 06/03/2011

I have suffered from reflux for most of my 40 years and am at my wit's end needing relief. I have taken a variety of PPIs over the years and they have "managed" my GERD to varying degrees of "success. " I put those terms in quotation marks because I am discovering that the relief I've received is at the expense of my health in other areas. I have pernicious anemia and even taking B12 shots do little to keep my levels at a normal number. I'm also experiencing iron-deficiency anemia and other malaborption problems that I am convinced are related to the medication I'm taking. I want to get off of it, but am hesitant because of the pain and disruption this causes. (It also aggravates my normally very mild asthma. ) I bought some HCl/enzyme capsules, but after 3 pills, my esophagus burned like it hasn't in a very long time. I think I'm going to try the ACV approach along with a papaya digestive enzyme and probiotics. I hope that reestablishing the healthy flora in my digestive system will help me achieve real success and restore my health on many levels.
If anyone has other suggestions I welcome them. Thanks!
Replied by Payitforward
Tx, US
10/26/2014