Serrapeptase
Posted by Alex (Thessaloniki) on 01/23/2018

★☆☆☆☆
I used serrapeptase for my eye floaters for many months with zero results. I took it away from meals. That period a callus I had scrapped off easily with a pumice when taking a bath.
No side effects to me.
Replied by Mama To Many
(Tennessee)
01/24/2018

---
Serrapeptase, L-Arginine
Posted by Alan M. (Mexico City) on 06/15/2017

★★★★★
One of the best things to get eye floaters out is the enzime SERRAPEPTASE...plus l-arginine...this wonderfull enzima comes from the silk worms they use it to get out of the cocoon...and its also helpful for people with blood clots, plus l-arginine augments circulation and irrigation....serrapeptase 2 to 3 times daily l-arginine 3 grams in the morning before breakfast 3 grams in the afternoon..2 hour after food....
---
Supplements, Eye Exercises
Posted by Sandra (NY) on 07/04/2021

★★★★☆
Eye floaters do not necessarily come from one aging. No one in my family has eye floaters, even my mom who is in her 70/s. I used a mascara that was given to me from Sephora brand which I never used before. Upon using their brand my eyes were all red and was burning. I went to the doctor and was told a chemical in the mascara. I am a very sensitive person when it comes to certain products. I never used any of these products again. However, I am using origins plant based mascara and did not have this problem. My eyes were extremely red and inflamed from the chemically mascara. I am taking lysine, digestive enzymes' and taurine. When I am stressed they show up more. The only thing I am able to control them with proper nutrition and some eye exercises along with a good eye vitamin.
---
Taurine
Posted by Alex (Thessaloniki, Greece) on 11/24/2016

★☆☆☆☆
I used crystalline taurine every day for six months with no results to my eye floaters.
---
Taurine
Posted by Tish (Texas) on 04/02/2016

★★★★★
My floaters made vision in my right eye foggy. Any glare made it difficult to see.. Like sun or TV. After three weeks taking 1000 mg of taurine they are almost gone. No more foggy vision or glare problem. I'm 65. I'm taking taurine for the rest of my life!
---
Taurine
Posted by Stephanie (Framingham, Ma) on 08/14/2013

★★★★★
I take 500 mgs Taurine and they dissappear the next day and my eyesight improves dramatically. I now take one very day and no more floaters and great eyesight... Miracle stuff in my opinion.
Replied by Bess
(Calgary, Alberta, Canada)
08/14/2013

Replied by Chad
(Ohio, US)
04/02/2015

Replied by Cjuan
(Malaysia)
06/22/2015
★☆☆☆☆
Replied by Om
(Hope Bc Canada)
06/22/2015

Replied by Elaine
(Indianola, Wa, Usa)
06/21/2016

---
Taurine
Posted by Mr. Ree (Usa) on 08/05/2013

★★★★★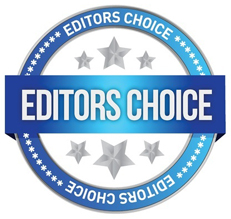 Taurine gets rid of my floaters in one day and my eye sight improves dramatically as well.. One tablet (500) mgs/ day.. Miracle stuff.
Replied by Frank
(Thunder Bay, On)
10/15/2013

Replied by Prioris
(Fl)
10/15/2013

---
Vitamin B12
Posted by Coodlepoodle (Pilottown, LA) on 05/24/2018

★★★★★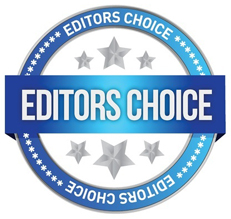 For probably 2 years have been trying to customize a cure for eye floaters. Eye Floaters became real obnoxious with menopause. Florescent lights and sunlight were real tough situations for me. I stumbled upon Vit. B1 in researching. The article said Vit. B1 was directly related to the movement of the eyes. That was exactly when the floaters were bad for me. When I moved my eyes back and forth. Vit. B1 made a significant difference. Right now I am tinkering with the individual Vit. Bs to find out what works best ie. Vit. B Complex, B1, B2, B6 and B12.
Years ago I got the weak stomach acid and that is a sign of Vit. B deficiency also. So, the floaters were not the only symptom. I have not seen many cures that mention this but Adelle Davis in her book hit upon this. Finding this is a huge relief because it is a very manageable solution. The capper is that Vit. B increases your energy by better processing your food. Who would have guessed!!
---
Vitamin C, Pantothenic Acid (B5)
Posted by Pro8688 (Southcentral, Nj) on 09/03/2010

★★★★★
Eye Floaters: Taking 1000mg of Vitamin C in the form of Magnesium Ascorbate works for me, as does Pantothenic Acid in the form of 'Pantethine', 450mg occasionally, as needed. Adelle Davis, in her book 'Let's Get Well' p. 351-352 recommends both the above and along with Vit. B2 and B6.
Replied by Francisca
(Michelbach-le-bas, Alsace, France)
09/04/2010

Replied by Sharon
(Tampa)
08/05/2013
★★★★★
Replied by John
(Boston)
08/06/2013

Replied by Frank
(Thunder Bay, On)
10/09/2013

Replied by Debbie
(Australia)
10/09/2013

MTCO
(Brisbane, Australia)
05/21/2023

Replied by Frank
(Thunder Bay, On)
10/10/2013

Replied by Frank
(Thunder Bay, On)
10/10/2013

Replied by Debbie
(Australia)
10/10/2013

Replied by Frank
(Thunder Bay, On)
10/10/2013

---