Beet Juice
Posted by Alex (Thessaloniki, Greece) on 07/14/2017


Have being dring beet root juice for a week with zero results. Didn't drink large quantities though. For another period of time I have also tried eating a lot of beet roots. All my floaters are still there. I got my floaters from being myopic, reading too much without plus lenses and thus overheating the vitreus chamber. Maybe inflammations while using contact lenses when I was a teen added to the problem.
---
Beet Juice
Posted by Katalyst For Change (Brevard, Nc) on 06/14/2017


Got spontaneous eye floaters 2 days ago along with flashing light at the corner of my eye. Came to this sight for insight and remedy, as usual. Last night put Colloidal Silver drops in my eyes. A little burning, no better. Today, for lunch I drank fresh beet and carrot juice, about 3 cups through lunch and beyond. I washed the unpeeled carrots and beets and juiced them. Yum! Eye floaters gone right now! One hour later. Well, there is a little one left - negligible. I'll drink more later and tomorrow. LOVE this sight and all of you! Thank you for posting and for your help and wisdom.

This is so great because yesterday, I went to sign up for health insurance. LOL! I could pay a premium of $38.25 and my deductible was $14,300. No vision, no dental included. Shocking! What can we do to change this, folks? We all say yes to this debacle. There has got to be a different way. Meanwhile, I'll keep coming back and making myself a guinea pig.
Replied by Rsw
(Oh)
06/14/2017

Replied by Soazburrolady
(Southern Az)
06/15/2017

Replied by Mz
(Nc)
07/13/2017

Replied by Lou
(Tyler, Tx)
10/04/2020

---
Beet Juice
Posted by Akilah (Chicago ) on 02/09/2017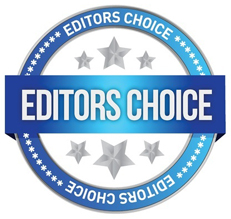 So I use earth clinic as a first source for pretty much everything and it is ALWAYS helpful but I understand that natural remedies sometimes take a little longer to work than western medicine. Therefore I always use it over a trial period and expect gradual results over time.
Well, with eye floaters and beet juice I can honestly say that this post has come an hour after eating about half a can of canned beets. The reduction in eye floaters is amazing.
Long story short 2 years ago the vision in my right eye started changing. I got tons of testing and they couldn't find anything wrong but they were able to confirm that I had reduced vision in the center of my eye. Fast forward two years and I suspected that there was a possibility it could be a floater just in a very uncomfortable place ( the center of my eye) causing its presence to be more inconvenient than the norm.

So I came onto earth clinic, decided to try the beets and VOILA! A mere hour later, while the floater is not completely gone and I don't know if it will stay gone, it is AT LEAST 50% better than it was just an hour ago!

I work on a computer pretty much 10 hours a day so it's very noticeable, but hey if you have eye floaters try this, worst case scenario it doesn't work and you now have your daily dose of vitamin C!
Replied by Akilah
(Chicago, Il)
03/09/2018

Replied by Jeanne
(Colorado, Usa)
11/19/2018

---
Beet Juice
Posted by Pbatech (Us) on 04/08/2015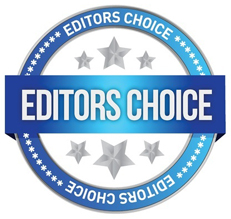 I had two large floaters in my eyes and many smaller ones. I find that every time I eat beets the floaters get smaller and fainter. I eat canned beets and notice an improvement every time. I would not drink beet juice because it does not have all the good benefits of whole beets. When I stop eating beets my floaters remain the same until I start eating them again. For me, beets are the only things that work.
Replied by Steven
(Imperial Beach, Ca)
06/15/2015

Replied by Earthling
(Usa)
06/15/2015

Replied by Pbatech
(Us)
06/24/2015

Replied by Carolina
(Jupiter)
06/30/2015

Replied by Nguyen Minh Duc
(Vietnam)
07/08/2015

Replied by Pbatech
(Us)
07/27/2015

Replied by Marie-louise Bloch
(Zurich, Switzerland)
08/11/2015

Replied by Catherina
(Denmark)
09/09/2015

Replied by Elodie
(Melbourne)
10/13/2015

Replied by Chloe
(California)
02/07/2016

---
Beet Juice
Posted by Jay (Hyderabad, India) on 03/18/2013


Excess calc fluor in my body resulted the floaters. I am taking beet juce daily, now after 3 days, 80% floaters are gone, and rest are reduced in size, so wanted to continue to take beet juce.
Replied by Shikhar
(Noida, Up)
05/13/2013

Replied by Carol
(San Francisco, Ca.)
05/13/2013

Replied by Raj
(Himachal)
07/29/2013

Replied by Ks
(India)
08/05/2013

Replied by Tonio90
(Milano)
01/08/2014

Jeanne
(Colorado, Usa)
11/19/2018

Replied by Catherina
(Denmark)
09/08/2015

Replied by Karan
(Delhi)
02/18/2016

Pbatech
(Us)
03/25/2016

Replied by Pbatech
(Us)
03/25/2016

Replied by Courtney
(Granite Bay, Ca)
03/26/2016

Replied by Shirley
(Toronto, Ontario, Canada)
05/30/2016

Replied by Pankaj
(Hyderabad)
07/09/2016

---
Bromelain
Posted by bodulica (Barrie ON) on 03/13/2020


Anyone tried pineapple (Bromelain)? According to this study it works. https://www.youtube.com/watch?v=SoMPJWhsb2U
---
Budwig Diet
Posted by Mare (st louis, mo) on 07/22/2007


You need to find out about the Budwig Diet.Read the information at www.cancertutor.com/Cancer/Budwig.html.
Dr. Johanna Budwig was the foremost expert in the world on fats and oils. She was able to heal people even from their deathbeds using flaxseed oil and cottage cheese. (It's all about the electrons!) She also recommends veggies and fruit. (no meats, animal fats, or sugar.) She lived into her 90's. and was a nominee for the nobel prize many times. Earth Clinic should be all over this one. It helps all sorts of diseases, Heart Infarction. arthritis, cancer etc, and is good for athletic performance and in fact, the whole family. I have done oil pulling for only a short time and it has helped the floaters in my eye get smaller & less dark. (they were the result of a burst capillary.)
Replied by Ross
(Kildare, Ireland)
11/05/2008

Replied by Francisca
(Michelbach-le-bas, Alsace, France)
04/08/2010

Replied by Bonecrusher
(Denver, Colorado)
09/09/2011

Replied by Joe
(Rome, Lazio, Italy)
11/03/2011

Replied by Julie
(Toronto, Ontario / Canada)
12/05/2011

Replied by Kk
(Seattle, Wa)
08/02/2012

Jeanne
(Colorado, Usa)
11/19/2018

Replied by Frank
(Thunder Bay, On)
10/10/2013

Replied by Mmsg
(Somewhere, Europe)
10/11/2013

Replied by Frank
(Thunder Bay, On)
10/15/2013

Replied by Prioris
(Fl)
10/16/2013

Replied by Mama To Many
(Tennessee, Usa)
11/30/2013

---
Castor Oil
Posted by Alex (Thessaloniki, Greece) on 06/30/2017


Castor oiled failed for me. I used cold pressed, hexane free castor oil not only for 8-9 days as Al Miller have suggested, but for a whole month with no results. My eye floaters still remain. I used one drop per day in the afternoon. I had no infection at all even though the castor oil is not sterile. If I used it just before bed time though I had much eye in the morning so I abadoned night use.
Be carefull, because it is oil, if someone has a RCE (recurrent corneal errosion) it can deteriorate the cornea and make the epithelium stick off with ease even while not sleeping! I had that case and stopped the use in my left eye allthough it was fine for months.
---
Castor Oil
Posted by Al Miller (Usa) on 03/17/2017


I developed floaters years ago [I was told if you were near sighted, and lived long enough, that you would develop floaters]. Recently I developed dry eyes along with itchiness. I applied 2-4 drops of Castor Oil at bedtime. The first treatment removed the dryness 90%, so I continued nightly for 7-8 nights and my eyes feel almost 'new'....to my surprise, my floaters have reduced 90% as well [treating for floaters was not in my plan] :)
---
Castor Oil
Posted by William (Plains, Mt.) on 03/18/2015


I too have put castor oil in my eyes for floaters; it took them away. I did this several times, it worked just fine. There is no pain at all when you put castor oil in your eyes.
Replied by Mmsg
(Somewhere, Europe)
03/18/2015

Replied by Steve
(Beaverton, Oregon)
03/18/2015

Replied by Diane
(Dover, Delaware)
03/29/2015

Replied by Mama to Many
(Tennessee)
03/30/2015

Replied by Bell
(Birmingham, Al, Usa)
06/11/2015

Replied by Mama To Many
(Tennessee)
06/12/2015

Replied by Lalin
(Sri Lanka)
01/02/2017

Jeanne
(Colorado, Usa)
11/19/2018

---
Chinese Herbs
Posted by Sam (Miami, US) on 08/04/2014

Interesting article on floaters:FLOATERS AND THEIR TREATMENT WITH CHINESE HERBS
---
Comfrey Tea
Posted by Alex (Thessaloniki, Greece) on 10/20/2017


I've used about 150gr of Comfrey tea with zero results. Every time I did a tea I also put 1 drop of the tea in my eye in the morning and one in the afternoon. Zero results for me with no side effects either.
---
Comfrey Tea, Castor Oil
Posted by Pam (Livonia, Michigan) on 10/29/2015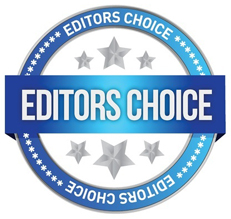 I developed eye floaters in my left eye a month ago. It was like looking through black lace. I went to an opthmalogist to make sure that I didn't have a detached retina and thankfully it wasn't. So I began trying to cure the floaters with things I have on hand.
I began drinking comfrey tea three times a day (I grow comfrey in my yard) I mixed raw honey onto it, putting about a teaspoon full of honey into a quart of tea. I used an eye dropper of the tea (cooled) three times a day.
The floaters started to diminish after four days. Comfrey is high in lutein which is great for your eyes and also a cell prolifilerator- so I figured it was a win win.
I continued to research and found out that castor oil (hexane free) - a drop in the eye at night also helps heal, so I began doing that also.
I am happy to report that my floaters are gone!
My doctor was amazed but ayurvedic medicine has known about castor oil for centuries.
Replied by Mary
(Usa)
10/30/2015

Replied by Pam
(Livonia, Mi.)
11/05/2015

Replied by Aamena
(Johannesburg, South Africa)
01/08/2016

---
Eye Floaters and Eye Flashes
Posted by Saba (Mentor, Oh) on 05/18/2013

Lately I'm seeing flashes in my eyes. Sometimes they come on the sides and sometimes at the bottom. They only last a second or two. Does anyway know what they are and how to heal it? Please help, thank you.
Replied by Mmsg
(Somewhere, Europe)
05/19/2013

Replied by Carly
(Wa, Usa)
05/19/2013

Replied by Saba
(Mentor, Oh)
05/19/2013

Replied by Joy
(Battleground, Wash)
05/20/2013

Replied by Art
(Vancover, Bc. Canada)
05/20/2013

Replied by Rickt
(Winston-salem Nc)
09/17/2013

---
Flaxseed Oil
Posted by Nadine (Matlacha,, Florida) on 09/02/2010


I have had Floaters for many years. They are annoying. I was able to find a way to tolerate them when suddenly they disappeared. I usually used to get them when I was extremely tired and its very hot outside, and living in Florida it's mostly hot all the time. I decided to try Flaxeed oil about a year ago after a lot of reading about the possible way to get them to go away, and that seems to have licked them for now. I also exercise about 2 hours a day and I'm told that it might help. Hope this helps.
Replied by Francisca
(Michelbach-le-bas, Alsace, France)
09/03/2010

---