Oregano Oil
Posted by Sue (Fairfax, Va) on 06/09/2018

Hi,
Has anyone successfully used oil of oregano on a basal cell carcinoma? I noticed a red spot on my thigh and thought it was an insect bite (though no pain or itching.) For the past few days, I've applied oregano oil on it and covered it with a band-aid, once a day. It seems to be changing — maybe a bit less red — but today I googled skin cancer and saw photos that made it clear that it is basal cell carcinoma.

My impulse was to make an appointment with my dermatologist, but after reading about BCC on earth clinic, I am thinking Curaderm might be a wise move first, right? But I'm curious as to whether anyone has used oregano oil, and if it was effective.

Thank you!
Replied by Sabita C.
(Rhode Island)
06/14/2018

Replied by Sue
(Fairfax Va)
06/15/2018

---
Petty Spurge
Posted by Ianl (Australia) on 05/01/2016 7 posts


Hello all,
I just discovered this wonderful site so forgive my ignorance if this topic has been extensively covered. I noticed that a lot has been written here about using Petty Spurge (euphorbia peplus) for successfully curing warts but I have been using it for several years now to treat non-melanoma skin cancers. Having grown up on the beaches of Australia, I have suffered most of my adult life from the effects of both basal and squamous cell carcinomas and have had extensive (and invasive) excisions and curettage treatments to remove frequent growths. After intense research I tracked down some Petty Spurge herb seeds from a reputable supplier and I now grow my own treatment. I still return for annual check ups with my local dermatologist (such is my paranoia for keeping this dreaded disease under control) but I have not had any need for traditional surgery since using this wonderful herb. Happy to elaborate if anyone would like more info!


Replied by Mmsg
(Somewhere, Europe)
05/02/2016

Replied by Jim
(Frostburg)
05/02/2016

Replied by Mmsg
(Somewhere, Europe)
05/05/2016

Replied by
Ianl
(Australia)
05/05/2016
7 posts
Replied by Izabela
(Australia)
05/06/2016

Replied by Mmsg
(Somewhere, Europe)
05/06/2016

Replied by Jim
(Frostburg)
05/07/2016

Replied by Hjhnhg
(Uk)
06/18/2017

Replied by Tom
(California)
11/10/2017

---
Preventing BCC
Posted by Ds (Sydney) on 09/18/2016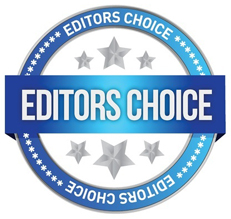 Hi, I am Australian (skin cancer capital) and a medical scientist. I have had about 60 BCCs since age 18, now aged 43. First treated through surgeries/ grafts/ MOHs, then Aldara for many years. Unfortunately before internet I didn't know of more natural options and was not told of Aldara's side effects.
If you have sun damaged skin there is good evidence now of usage of vitamin B3 and curcumin (both orally and topically), see Sydney Uni studies etc. They may also work on already established BCCs (even my very left brained doctor told me about trying these). My skin cancers have almost halted since I used these and Vit C in past years.
If you are 'told' to use Aldara, PLEASE google it! I have ended up with Parkinson's disease, unfixable vision loss, shingles/ postherpetic neuralgia (excruciating pain through 2/3 of my body), coeliac disease, skin rashes on chest and neck etc. As severe symptoms happened overnight on my last dose, I can connect the dots easily.
I tell the doctors as I don't want others to suffer, they all go into denial and cover it up (as they have prescribed it often for decades for BCC or genital warts). I post this info on medical websites and it does not get posted (they are 'selective'). I don't want others to suffer :) Better to get cut out if need (the surgeons are pretty good stitchers often! ) Otherwise use Aldara minimally. There are class action court cases.
Replied by Steven
(Cairns, Queensland)
11/09/2016

Replied by Carol
(Pa)
12/20/2016

Replied by Sue
(Bellingham, Wa)
02/24/2017

Replied by Margeaux
(Los Angeles, Ca)
06/22/2017

---
Preventing BCC
Posted by Peter (Phila, Pa) on 09/01/2013

BCC on tip of my nose... Biopsy from Penn pathology says BCC... They recommend MOH's surgery and then plastic surgeon to graft other nose skin over hole left on tip of nose. One week after biopsy nose has no bleeding or pimple like bumps showing. Could biopsy have removed BCC or is this temporary? What treatment will prevent further outbreaks and stop the need for MOHs? Peter
Replied by Patti
(Nj)
09/17/2013

Debbie
(Jacksonville, Florida)
03/11/2016

Replied by Mmsg
(Somewhere, Europe)
03/11/2016

---
Red Wine Vinegar
Posted by Don (Usa) on 08/01/2015


2 red lesions popped up on my chest in 2012. I decided to swab it with red wine vinegar (RWV) since that also cleared up some kind of red lesion on the side of my nose in 2010. that one was a bit oily, but no dripping. it was also a bit sore/tender if lightly touched with my finger. the ones in 2012 were not sore/tender and had no oily discharge. I applied the RWV 2-4 times daily to those. 5 weeks later they were quite faded. 3 weeks later, gone. Another one popped up about 1 yr ago. Did the RWV again. Caught this one earlier. Took only 3-4 weeks of RWV. Now, 4 more have popped up in the last week: 2 on stomach, 1 on chest, one on shoulder. I think they may be basal cell (BCC) carcinoma, but not sure. They sure look the pics of BCC on the internet.
Anyone have any suggestions of ridding myself of these things? - other than a doc which is a last resort.
Replied by Mmsg
(Somewhere, Europe)
08/02/2015

Replied by Don
(Long Beach, Ca)
08/02/2015

Replied by Mmsg
(Somewhere, Europe)
08/03/2015

Replied by Ramaram
(Arizona, Usa)
07/12/2016

Replied by Carol
(Pa)
12/20/2016

---
Vitamin C
Posted by Jean (Wheeling, Il) on 10/16/2018


My husband was diagnosed with basal cell carcinoma on top of his head. I opened several 1000 mg capsules of vitamin C, added a drop of water to form a paste and applied it twice a day. Within a week it was gone.
---
Vitamin C
Posted by Blindedbyscience (Asheville, Nc) on 09/24/2011


Vit C powder for basal cell skin cancer
I had a very small spot on my nose that started to bleed and wouldn't heal so I'm pretty sure it was a basal cell. I read that some people cured there bcc with Vit C. First I tried Sodium Ascorbate paste made with water and that was going slowly. Finally I went from eating dairy everyday (lactovegetarian) to a vegan diet and tried Ascorbic Acid powder in a paste with Aloe gel. Ascorbic acid will sting unlike sodium ascorbate. The second application it started to bleed and scab, like a small dark purple scab. I think I applied it one more time after that, then I left it alone. A week later the spot is healed with no scar. For almost 3 months that spot had a mind of its own, turning red or bleeding. Now finally it looks like normal skin. Cool!
Replied by Brandy
(San Juan Capistrano, Ca)
10/24/2011

Replied by Tuuli
(Detroit, Usa)
12/09/2011

Replied by Nikki
(Providence, Ri)
01/25/2012

Replied by Freedomforscience
(Asheville, Nc)
03/20/2012

Replied by Sigurður
(Oberlin, Ohio)
07/24/2012

Replied by Tony
(Nacogdoches, Tx)
04/17/2013

Replied by Richard
(Hong Kong)
06/16/2014

Replied by Nanowriter
(Hotspot, Texas)
06/17/2014

Replied by Dk
(California, US)
10/14/2014

Replied by Julie
(Carbondale, Co)
11/06/2014

Replied by
Timh
(KY)
11/07/2014
2075 posts
Replied by Robert Henry
(Ten Mile, Tn.)
11/07/2014

Replied by Mmsg
(Somewhere, Europe)
11/07/2014

Replied by Blindedbyscience
(Wnc)
11/21/2014

---
Vitamin C Sodium Ascorbate, Hyaluronic Acid
Posted by Frozintime (Madbury, Nh ) on 09/25/2015


I have found 3 small 1-1.5cm bsc's on my upper chest. Both my brother and mother have had extensive MOHS and various skin cancer removals. I noticed one small scar on my upper chest, almost my shoulder and it changed to a scar look, and became ringed with teeny blister bumps. Well...I had noticed the spot about 3 months ago and so it isn't too old. Then I looked and I had two others....although apparently just looking like scars and not discolored.
I decided to try Vit C sodium ascorbate and hyaluronic acid. Basically about equal part vit c and HA and then add about 8 times the water until it becomes gel like without solid crystals. It is then saturated. I try to make small batches using about 1/4 tsp vit c and HA, with normally a teaspoon and a half of purified water....sometimes 2 tsp...not exact but it gels up. There are 2 types of vit c, sodium ascorbate and ascorbic acid.... supposedly your supposed to use the sodium version, although I started with the Ascorbic. The ascorbic after the first treatment turned my spot that had the tiny blisters crusty and black spotted....within 3 days it fell off.
As of now....about 11 days it has gotten a tad smaller, the blisters are gone and it has changed color to a more skin tone(normal). I can still see it...the other 2 I can barely see in bright light, but I know where they are so keep adding the vit c. Anyhow, I plan to do this for at least a month.....and I put it on at least once a day, but normally twice. I think we are supposed to do it 2 to 3 times a day.
Anyhow....that's it. I sent photos to my Mom who was rather surprised. I will check back as this progresses. Oh....I used the ascorbic acid and it seemed to work too....I started then switched as the hyaluronic recipe is actually a skin wrinkle recipe to help smooth skin. That's all I know as of now. Will check back.
Replied by Nadine
(America)
03/17/2016

Matt
(Madbury, Nh)
03/18/2016

Matt
(Madbury, Nh)
03/18/2016

Nadine
(America)
03/23/2016

Replied by Ben
(Bremereton)
03/18/2016

Replied by Mmsg
(Somewhere, Europe)
03/18/2016

Nadine
(America)
03/22/2016

Replied by Margeaux
(Los Angeles, Ca)
06/23/2017

---
Replied by Justin
(Chiapas, Mexico)
02/19/2014