Quercitin
Posted by Jr (Coloma, Mi) on 05/03/2011

★★★★★
My husband has had bad allergies all of his life and has been on prescription anti-histimines since he was about 17 (he's 64 now). The homeopathic person that's helping him out put him on Quercitin. He is absolutely astonished that he has no trouble with allergies now. She recommended a particular brand which I guess I can't mention but it has 500mg of Vit C, 1000 mg of Quercetin, 140 mg Bromelain, 100mg Citrus Bioflavonoids, 25 mg Acerola, 25mg Rose hips and 20 mg Rutin. She recommended he take 2 a day. It seems it only took a month or so and he was allergy free. Now he only takes them once in awhile when he feels he needs them. He also takes MSM for his knees but it isn't helping much.
---
Raspberries
Posted by Toni (Graham, NC) on 05/04/2009

★★★★★
I suffered from allergies for 27 years. One day I heard that Raspberries were good for allergies so I gave them a try. I will eat about four in the morning and 4 in the afternoon. I usually suffer from runny and itching nose, sneezing, watery eyes. It all disappeared, but you do have to eat them daily. Oh by the way I buy the frozen kind.
---
Raw Milk
Posted by Tracey (Indianapolis, In) on 02/04/2010

★★★★★
Raw Milk has pretty much cured my severe allergies. When I was a child, my parents were told I had cystic fibrosis because of the severity of my symptoms. When I was 8 they finally got the true diagnosis of out-of-control allergies. I was put on several medicines and my parents were told to make some pretty drastic lifestyle changes to get them under control.
Then when I was 10 or 11, a couple of things happened: I hit puberty, and we started getting raw milk from a farmer. My parents were still worried about my famine victim appearance, and admire the robust-looking kids of a professor friend who lived on a small farm. The friend told my dad that he had several cows, and all seven of his kids were drinking the milk. He was aware of the track record of raw milk in treating illnesses, and told my dad that a couple of my distant cousins in town were also drinking it. He didn't tell my dad about how it had been used in the past, though.
A couple of years later, everyone was marveling how I'd outgrown my allergies; even my allergist was amazed at my turnaround. I was gradually weaned off most of my medicines.
Then I went away to college, and my allergies returned within about 5 months, just a tad. Just enough to need a rescue inhaler and be on antihistamines that year. But they gradually worsened, until within 10 years I was on all kinds of experimental drugs, and within 12 years I was as bad as I'd ever been. I almost died when my son was 11 months old from a food reaction, only the second I'd ever had. Mine were all molds and pollens and danders.
About 2 years after that, we moved and I made new friends. One of them told me about someone who was going to have raw milk, and I was excited because it just represented health to me. I couldn't have the extensive garden and orchard my parents had had to plant when I was a child, but I could at least give my kids raw milk.
And within 6 months, I was wondering why there was no ragweed season. Within 12 months I'd let most of my allergy medicines run out without refilling them. And within 14 months, I'd been challenged by spending the night in a room with 5 of my top allergies, only to awaken with clear sinuses and lungs, still alive, even though I had no medicines with me.
I then found out that there had been a particularly severe ragweed season that year, and I hadn't even realized it. I realized the only thing that had changed for me during that time was adding raw milk to my diet. So I did some research and found out about the natural steroids in the cream that are destroyed by heat, and how substances in the milk heal small leaks in the intestines that may contribute to allergies.
At the same time, I noticed my 12-month-old daughter's eczema had vanished. I'd thought it wasn't active during the summer; then realized it hadn't reappeared during the winter. She now has lovely skin at age 10. And no cavities ever, because she's had pasteurized milk only a handful of times in her life.
That's the biggest thing I've noticed from drinking it, and it's such a huge thing in my life. The two times that I've had trouble getting raw milk for several months since then, at the end of that time period I would sometimes react to my strongest allergens again, just a little; and my daughter would sometimes have slight flair-ups of eczema. We do our utmost to make sure we can have raw milk!
---
Raw Milk Kefir
Posted by Tina (Houston, Usa) on 04/13/2012

★★★★★
I have suffered the worst seasonal allergies from pollen and after 6 months of daily RAW milk kefir (8 oz daily) I can now say I am allergy free. I can step out and do anything on highest pollen days when people are suffering, but the allergies don't bother me anymore.
If you have access to RAW milk, please make kefir from it and consume and see how it changes your life.
Additionally it made my bowel movements normal, and my acne disappear too. Unreal!
---
Rosa Mosqueta
Posted by Rob (Manhattan, Ny) on 02/09/2012

★★★★★
I found that Rosa Mosqueta oil rubbed on my nose and under my eyes before bed helps considerably to open my nasal breathing. It also has numerous other cosmetic benefits... Buy organic. I too am a mouth breather prone to nasal alergies... Asthma. It also has other cosmetic benefits... (other rosehip oils may provide the same benefit but I haven't tried)
---
The Painkiller Link
Posted by Dianne (Seattle, WA) on 03/11/2007

★★★★★
I've had minor allergies for most of my life & progressive allergies for about 8yrs. Many of my symptoms are "sub clinical" & even the Allergists have dismissed me as a chronic complainer when I describe my symptoms. My most recent issue is that if I take pain Tylenol or Benedryl I get chills & a weird, creepy-crawling feeling inside of my lower back. I asked the Dr. to check my kidneys but an ultra-sound looked normal. I'm now going to look into liver stress thanks to your article. I can't believe the Dr.s didn't make the connection at the time of my visit!
---
Replied by Bill
(San Fernando, San Fernando, Philippines)
03/27/2011

Replied by Cindy
(Cochrane, Wi)
03/27/2011

Replied by Bill
(San Fernando, San Fernando, Philippines)
03/28/2011
★★★★★
Vaseline Coated Inside the Nose
Posted by Nytrini (Austin, TX)

★★★★★
I have been having seasonal allergies ever since during spring and fall. I would get runny nose, itchy & watery and swollen eyes. Sometimes I would have to blow my nose a dozen times in 1/2 hr after i wakes up. After researching for a long time i concluded you must pevent the allergens from eaching your bloodstream. You cannot cover your nose but i had another idea. You can coat the inside of the nose with Vaseline. I have been doing this for about a month, morning and night and haven't had to blow my nose not more than twice since then. No itchy, watery or swollen eyes. I was surprised it works. It even prevents sneezing and the common cold. I used to take Claritin but haven't taken any since then.
Replied by Bob
(Memphis, TN)
03/21/2009
★★★★★
Replied by Kellyd
(Seattle, Wa)
11/17/2015
★☆☆☆☆
Replied by Michael
(Toronto, Ontario)
05/18/2017

---
Vitamin C
Posted by Windingdown (Santa Clarita, Ca) on 06/19/2010

★★★★★
I had really really bad allergies at age 50, I was in bed for three weeks with vertigo. I was not going to let this happen to me again, I did reseach and found taking vitamin C doses every few hours till you reach your level of saturation to avoid upset tummy.. My allergies were kicked!! I also take a stress vitamin B complex with it. I am so much healthier.. I take a quality brand, wouldn't trust the junk brands!@ GOOD LUCK
---
Vitamin C
Posted by Quartz (Los Angeles, CA) on 05/18/2009

★★★☆☆
Worked Temporarily
WORKED TEMPORARILY
Hello,
I have had what I think is a sinus infection or allergies for 6 days now. Overall I am doing better, but the stuffy nose that switches from one side to the other, along with the pressure is driving me crazy.
I had successfully been treating this condition with high doses of Vitamin C. I would take 1 GRAM capsules, 2 at a time every 2 hours until my stomach said "enough". With this method, all my symptoms would reduce to nothing. I would be aware of some inflamation in the sinuses, but no stuffy nose or pain or anything. But whenever I would stop taking the VitC the symptoms would come back. I am up to 20 GRAMS a day. Normally a person could only tollerate one gram to three grams a day when healthy.
So the reason I say all this is I wanted this condition to leave, not just be almost gone, so I read what others here had done and took 2 tablespoons ACV in 24oz water. I experience what others did in the way of a rapid draining of mucus. Unfortunately it was temporary and not complete. I did this a few times during the day.
I am back to taking the VitC as described above. Hopefully this will take care of it within the next few days as I have always had great sucess when I took VitC for colds in the past. I have always been able to eliminate symptoms, and reduce the time the cold hung around to just a few days - plus still go to work and do the other things I had to do. The trick is taking enough, stay away from sugar, and be faithfull in taking it every hour or two hours or what the schedule may be.
Good luck to you others that are searching for non-medical treatments.
---
Vitamin C
Posted by WT (Spartanburg, SC) on 05/29/2008

★★★★★
Vitamin C for Insect Bites and Allergies: I had a spider bite once that swelled on my forearm like a half-egg under the skin. I took 3-4G of ascorbic acid, the cheap Vitamin C from Sams club, about once every hour and a half or so. By dark the swelling was down to maybe 10%. I continued overnight and all day the next day. During that time, while in the yard working, I felt something on my arm. I looked down to see a "fireant" biting feverishly the back of my hand. I assumed there must be something wrong with him as I didn't feel any burning. Another one bit me later with the same results. I only noticed a feeling like something was crawling on me. The wounds never swelled, turned red or itched! It must have been the massive doses of C circulating in my blood.
I estimated I consumed about 40 grams of C over a 24hr period. Normally that much C will give you severe diarrhea and gas! I had neither.
I also take it for severe allergy flareups with great and quick relief, though only last for 2-4 hours, depending on the intensity of the allergen.
---
Vitamin E
Posted by Elpidio (Lompoc, CA) on 02/15/2008

★★★★★
For dust and pollen allergies I have to say that vitamine E saved me frome years of itchy eyes runy nose and lots of missery I was taking 800mg a day until I was 100% ok I finished the botle of 100 caps.I was good for like 3 years then they came back but now I know the remedy.
---
Water
Posted by Cindy (Ililnois, USA) on 03/19/2023 403 posts

★★★★★
It occurred tome that sneezing = histamine = dehydration and, so, thought that perhaps the 2 cup cure for indigestion and headache might work for that and, SO, to make a long story short, drinking a large glass of water stopped both the sneezing and the running nose.
For one who is forever telling people to hydrate, when I get busy, I don't. ROFL! I'm often dehydrated. Not to the critical degree that got me interested in hydration in the first place but the body DOES slap me upside the head to remind me. Whether with that "Oh no! " approach of indigestion or a headache or, duh, SNEEZING!
---
Water
Posted by Mmsg (Somewhere, Europe) on 06/15/2020

★★★★★
Charity just posted these words on the New EC site: "stress causes dehydration which causes histamine to be released". Hmmmmm, taking this a step further, could dehydration be a co-cause of a hay fever attack?? I wonder.
Having started drinking more water recently (mainly boiled tap water), the hay fever attacks HAVE reduced significantly. I wonder about that. If so, it's an easy way to feel more comfortable!
Replied by Charity
(Faithville, Us)
06/16/2020

Replied by Charity
(Faithville, Us)
06/16/2020

Replied by Ayelet
(Middleton, Id)
06/16/2020

Replied by Charity
(Faithville, Us)
06/17/2020

---
Water and Sea Salt
Posted by Diggitty (Phoenix, Az) on 03/18/2016

★★★★★
Suffered allergies for two weeks; itchy watery eyes, runny nose, dry skin. Increased water to half my body weight in ounces and adding 1/8 tsp of sea salt per 24 oz of water. ACV didn't work for me, neither did just increasing water. However adding the salt to the water did the trick. Dehydration causes histamines to be released. Salt helps water get into cells and hydrate the body. Otherwise the water ends up in the toilet. Your electrolytes may be out of balance which can activate histamines. ACV didn't work for me because I believe I didn't need those minerals, I needed salt. In a half day, I felt 100% better. God IS that awesome!
Replied by Sandra
(Port Charlotte, Florida)
05/30/2022
★★★★★
---
Water and Sea Salt
Posted by Me (New Jersey) on 09/30/2014

★★★★★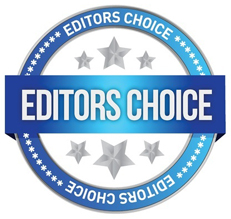 My boyfriend, age 47, had horrible allergies for 15 years, and headaches since childhood. Sinusitis, too. Pills, nasal sprays, antibiotics, you name it, he tried it. He had headaches almost every day and ate excedrin migraine tablets like they were going out of style. He regularly went to a specialist for his sinus problems. Nothing helped, and the last bout of antibiotics made him feel horrible. I heard about doing a water cure, which is basically drinking half your body weight in water daily and taking a few pinches of unprocessed sea salt daily. We started the salt and water protocol, and never looked back, no headaches, no sinus problems, no allergies. We rode 800 miles on his motorcycle over Memorial day 3 day weekend, in late May and there was pollen gallore, NOTHING. NO allergies. He can breathe! He smells the air, and he sleeps at night with a clear nose, and NO MORE SNORING.
We've been doing this for 5 months, just a few pinches of sea salt each day and drinking half our body weight in ounces of water every day: neither of us had even a smidgen of allergies ALL the past 5 months since we started the water cure. NO allergies. All through Spring, Summer, and now early Fall. We've been outdoors all day long in hayfever season, with all the ragweed and both of us were fine. No snoring, our skin looks phenomenal (YAY) and our joints are as limber as they were in our 20's, no popping or creaking or crunching when stretching and moving. Even my neck is loose and moves in any position smoothly. Digestion is optimal. This water cure is my way of life now, FOR LIFE. Simple sea salt and water has done us both the WORLD of good! Super cheap (almost free) and extraordinarily effective. The only cure we need!
PS - he hasn't needed any of those expensive allergy meds he used to need daily! He no longer uses over the counter pain meds daily for headaches. It's wonderful!!!
---