Goat Colostrum
Posted by Liz (Scranton, Pa) on 08/07/2010


After trying almost everything imaginable to handle my severe seasonal allergies, I stumbled across something while trying to find a way to help my old cat's chronic upper respiratory problems. Goat colostrum. I purchased it at a fairly reasonable price and took 4 capsules on an empty stomach in the morning and 2 capsules a couple more times before 4:00 PM. I will continue this for a few weeks as colostrum strengthens the immune system. I must say that I was surprised by the immediate and complete relief (less than half and hour), and it lasted longer than mega dosing turmeric. Much more effective than Claritin, which I have stopped using. I feel generally really alert and well too. My old cat has also improved. I'm thinking this supplement may be extremely important for improving the body's defenses against disease. Will post more later.
---
Homeopathy
Posted by Sb21 (San Antonio, Tx) on 01/13/2012


I was having a seasonal allergy to our local Texas Mountain Cedar. Some call it Mountain Cedar Fever. I already take apple cider vinegar (ACV), coconut oil, and acidophilus (probiotics) daily. When the Mountain Cedar allergies hit, I started taking locally grown honey.
I decided to got to my local health food store and I picked up a homeopathic remedy. There were a couple to choose from, but I picked the most popular one that happened to be on sale called Allergena. It may not matter which one you get, though. I got relief within 15 minutes. It says to take 12 drops 3X a day for adults. I took the 2nd dose and I feel 90-95% better already even with the pollen count being ridiculously high. I will probably be at 100% within the next day or 2 at the most. I guess I will stop then. Usually Mountain Cedar only lasts a month anyway, but you really don't want to have it at all.
---
Honey
Posted by Busy Bee (United States) on 02/15/2015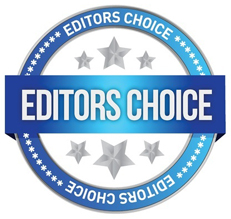 I had asthma and allergies all my life. We would buy tissues by the case. I sneezed all day long and had to have a box of tissue in every room. The allergies would trigger the asthma and most of the time I had to sleep in a recliner. I wasn't "growing out" of this.
I read an article how a local lady was healed by eating a teaspoon of honey daily from a local beekeeper (within 3 miles is best). She made sure that it had not been heated. Two years later after eating a teaspoon daily, I was totally healed. I don't even buy tissues anymore.
The beekeeper we found didn't heat or filter his honey so there was a little pollen. Some beekeepers heat the honey to make it flow easier. Interesting fact, about a year into this journey the local beekeeper moved away and we couldn't find another one. I was improving, but wasn't totally healed. My sweet hubby drove across town and took beekeeping classes and became a beekeeper for a few years just so I could have local honey. That is LOVE.
I have been healed for 18 years and I no longer wheeze or sneeze. The key for me was LOCAL, non-heated honey and taking a teaspoon full each and every day. Busy Bee
---
Honey
Posted by Queen Victoria (Colorado Springs, CO) on 11/07/2014


My Husband has had horrible allergies all of his life. About 5 yrs. ago in his mid 30's someone told him about local honey. It worked. I just wanted to let everyone know, that for him it wasn't an overnight thing. He puts about 1 tsp in his coffee every morning. (hot temp did not seem to ruin the honey's effect) It took a few months before he saw any relief. It almost snuck up on him. So, stick with it! It takes a little while for it build up in your system. He recommended this to a friend of his, after only two weeks he gave up and said it didn't help. Don't give up! It will!
---
Honey
Posted by Nikki (Ft. Wayne, Indiana) on 09/27/2011


I took one tsp. Every day for about 3 months (to finish the one container I bought) in the morning over the winter time and the next spring my allergies that I had my entire life were gone. I didn't have to take meds for 9months out of the year anymore. Just a nasal spray for about 3 weeks in fall, but I just bought more honey that was made from pollen of fall plants. I am hoping this takes care of the last of the allergies. That one container I consumed has worked for the last 3 years. Honey is awesome!!
---
Honey
Posted by Terry (Big Lake, Maine) on 01/08/2010


Local Honey Cures Allergies
I have been taking local honey for years and just recently moved to the great state of Maine and have begun a regimen of local raw honey here.
I use to suffer from allergy problems most severely, I took most sugar out of my diet and replaced it with local honey. Not only am I allergy free, I do not get colds or flu- even as my children were growing up and bringing home all kinds of contagious ailments from school, social activities- folks could be around me dropping like flies from viruses, colds etc.(For many years I worked in an orthodontic office dealing mainly with children with all kinds of germs floating about) I did not succumb because I believe local honey boosted my immune system to the point of immunity from most common ailments. I am 47 years old and have not gone a day without consuming local honey- I cannot recall the last time I became ill with a cold or flu. I believe in this statement most whole heartedly-Local Honey cures allergies. (I do believe it should be local honey consumed and all the better- raw local honey.)Also- raw honey cures many skin ailments, slow healing sores covered with raw honey heal more speedily and have little scarring.
I should mention that I am a sustainable farmer, growing most of the food I eat- I do not have health insurance and have relied on natural aids to healing. I have had lacerations that should have required stitches heal up well before the physicians of today would recommend by using raw honey and epsom salt soakings. I am a firm believer in natural cures- not because of what ifs but because of what is...all that the earth naturally provides can cure most ailments. One last comment- I would not be without Raw Organic Apple Cider Vinegar in my cupboard. It cures almost everything from headaches to sinusitis to dry skin.
Thank you for this wonderful alternative site to RX's that cost an arm and a leg and often provide horrible side effects. To get to the root of any ailment, one should start naturally...
Take care-
---
Honey
Posted by Amanda Rene (Anderson, California, USA) on 10/17/2008


Try using local honey to alleviate allergy symptoms. Look for it at health food stores or your local Farmers' Market. This saved me from terrible eye pain caused by my allergies. From what I understand, using the honey is kind of like having a vaccination. Local honey works for allergy symptoms because it is made using the same plants you are having an allergic reaction to. Include a tablespoon of local honey in a cup of hot tea two or three times a day to begin with. When your symptoms are alleviated, maintain with one dose daily.
---
Honey
Posted by Sheilagh (Austin, TX) on 09/06/2007


I take issue with the requirement for using local honey. My mom found the Dr. Jarvis folk medicine suggestion of taking honey to alleviate sniffles. Works great! To test this, mom & dad brought me honey from Spain. *SAME* wonderful effect. It isn't the local part of the honey that works, it's the *honey* part, irrespective of origin!
---
Honey
Posted by Racheal (Irvine, CA) on 07/02/2007


Honey has healing properties. Using local honey from where you live should relieve your allergies. I live in a polluted place and recently tried the local farm honey. To my surprise, I have stopped coughing and my sinus has been healed. I can breathe better. In addition, dates and walnuts are a better source of fiber and iron.
---
Honey
Posted by Heather (Ashville, NC) on 02/22/2007


It was recently suggested to me that I try the "Honey Therapy" for my severe allergies. Honey therapy being- RAW honey that is made locally with local bees. That being bees that take pollen from the same sources that I am apprently allergic too. I started this and two days later noticed a difference. While getting a SEVERE allergy attack, the same person suggested adding ACV apple cider vinegar to the honey. I mixed 3 oz. acv and 3 oz raw honey. Hard to drink, but then realized adding a bit of spring water helped the taste. I instaly got relief from my allergy symptoms, it lasts aobut 12 hours and then I repeat. Only drinking about 3 oz of the mix at a time. I am going to continue with this therapy and try some of the ACV/Honey/Baking soda mixtures for my acne and see how they work. I will repost to let everybody know how that and the acv/honey taken internally is working. Good luck to everybody. Am now a FIRM believer that God gave us what we need to cure what ailes us.
---
Honeycomb
Posted by Maddannie (St. Louis, Mo) on 07/28/2011


I have struggled with severe allergies over the last three years. I don't use pharmaceuticals so it's been trial and errror with numerous products for the last few years. Mostly, it's been error. I've tried the vinegar in the past, but did not see any improvemnt. This time I stuck with it. And thankfully I was given a very wise piece of advice from an old book. Chewing on honeycomb! It enabled me to go outside without my eyes swelling shut or sneezing. I would just chew the honeycomb as needed. It seemed to keep my symptoms at bay until the vinagar started working. After about a month of chewing I don't need it anymore and I'm allergy free. I still drink the vinegar every morning (taking two days off a week), to keep my allergies from coming back.
Note, chew the honeycomb for 10-15 minutes then spit out, and get another piece if needed.
---
Hydrogen Peroxide
Posted by Max (San Jose, Costa Rica) on 12/20/2008


I have faced chronic allergic rinitis since more than 50 years now. Nothing worked (including 3 operations and plenty money wasted on all kind of especialized doctors, until I gave up and learned to live with the problem. In yr site I found out abt H2O2. Curious enough decided to try my own drugstore formula reduced at 1% (2:1) in clear water. I started spraying twice every nostril, four times a day. At day #5 I started to shrow a mix o blood and yelloish mucus from my nose at morning time only (once). Quite an amount every day I must add. I was at first scared, yet decided to continue. It was the same cleaning routine (expelling out)for 7 days straight, then my nose came up with clean, clear mucus. No more yellowish or bloody outputs. I infer I have cleaed my sinuses completely from a fungus or bacteria that have been infecting me for decades. I have kept doing the spraying, but in leeseer frequency. I do carry my sprayer with me all day now and I think I will not stop from using it from here on. I beleive it will keep me from getting sick again, no more flu, virus, rinitis, etc. I wake up now breathing freely, something I never thought possible. My snoring have been reduced or eliminated, and the only mucus I have know is clear like water. Still must keep claning my nostrils several times a day, but not as before and its clear. I thing if doctors are keeping this simple solution from us, they are all crooks. And I know how much money I have expent on all kind of expensive treatments, Xrays, poisons, etc. If I am doing something that may harm me, please let me know, but so far so good. I will keep going.
PS/ You may edit my poor English if you want to publish my experience.
Max from Costa Rica
---
Hydrogen Peroxide Inhalation
Posted by Sandhi (USA) on 09/19/2007


To Ted: My Ragweed Allergy can get pretty ugly. completely stuffed up nose at night, post nasal drip, scratchy throat, uncontrolled sneezing and general feeling of being run down. H2O2 was giving me bloating, when drinking it in water. This time I bought a nasal pump. Put 3% HP (h2o2) in it, and pumped it in my mouth. To my surprise, the post nasal drip stopped almost immediately and the sneezing stopped. I carried my nasal pump to work, and did the same, as soon as I found, a big sneeze is on its way. And it worked almost every time. So the oxidative therapy of HP is working far better than all the Vitamin C, Vitamin E, NAC, Zinc, b-complex I was taking in hopes of combating the allergies. I am really thankful to you, cause had you not written posiitve things abt HP, I would have had no courage to try HP. You motivated me. Although I tried Bill Munro's method and I am also going to thank him personally. Please note: spraying HP in nostrils is really irritating. But spraying it insides of the mouth/ under the tongue, can literally stop and allergy attack. ( It has at least in my case). With allergy symptoms under control, I feel I have more energy and need less sleep, get less tired. Apart from spraying, I am also taking like 2 drops of 35% HP in a glass of water in the morning. I really wanna kill all the bugs out there. I am really impressed... thankyou.
---
Hydrogen Peroxide Inhalation
Posted by Sandhi (USA) on 09/18/2007


Hi Bill: I am really glad I talked to you that day and tried HP inhalation. It has brought my Ragweed Allergy so much under control. I just pumped HP 4-5 times in my mouth and it literally stopped the sneezing and post nasal drip. You are my inspiration. Now I think I can say something is WORKING against my allergies, when even the famous Vitamin C did not work. thankyou. God bless you and your family.
Replied by Anne
(California)
04/26/2022

---
Kiwi
Posted by Cj (Leonia, Nj) on 02/09/2012


Also I foud kiwi to be amazing at alleviating nasal congestion from dust allergy. We made our son eat slices of 2 kiwi fruits everyday. He gained almost 95% cure from his allergy symptoms!
---