Garlic for Tooth Abscess, Infected Gums and Teeth
Aug 22, 2016
<< Continued from page 3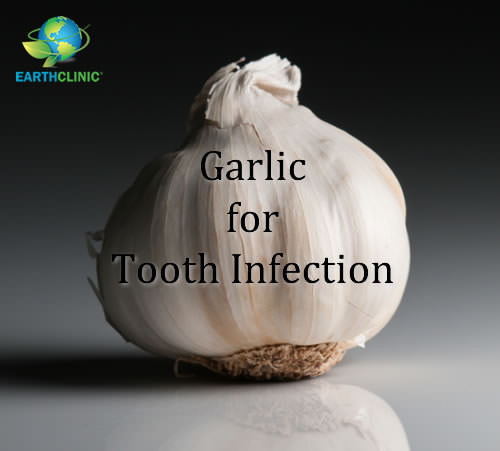 User Ratings

YEA (84)
93%
NAY (1)
1%
BETTER BUT WITH SIDE EFFECTS (2)
2%
BETTER BUT NOT CURED (1)
1%
WARNING! (1)
1%
SIDE EFFECT (1)
1%
Posted by Misstammy (Ottawa, On, Canada ) on 08/29/2010

I had to come and comment about using Garlic to cure my aching tooth, jaw and throat pain that I have had for 2 days straight, and like many of you I have tried some OTC drugs which were NOT as effective as Garlic. Here is what I did: I took a garlic clove and removed the outer layer, I then sliced the garlic in half and gently rubbed the garlic on my affected area for about 5-10 minutes on each side of the tooth/gum line.
**People have mentioned the burning sensation, let me tell you right now. It is NOTHING compared to the intense pain that was already there, in fact it was soothing so do not be worried too much about it, but if it is burning a lot perhaps you are leaving it on for too long**
When I was satisfied with the pain relief inside my mouth I gently chewed the garlic to release more of the oils. Within 15 minutes the pain which even Advil did not kill was gone! I was amazed! After I was done doing this I rinsed my mouth out with sea salt and water to prevent the garlic from burning the skin inside my mouth (suggested by a friend). ~I also decided to make a mouthwash that would provide the same type of relief I got from the garlic and it also worked immediately! Here is what I did:
4 cloves of garlic (minced) or chopped very fine
1 half tea spoon of Cumin
1 teaspoon of Sea Salt
1 and a half cups of boiling water
I took all the ingredients and placed them in a bowl, I then added the boiled water to the mixture and stirred it up. After the mixture cooled down a little I would take enough to fill my mouth and would gargle it so that some entered my throat, I would also swish it between and around the teeth and gums vigorously and gently chew the baby pieces of garlic. Instant relief!! *I also sipped on the mixture, just enough to get some of the stuff in my throat as it was also swollen pretty badly. I did this last night at 3:00am and it is now the next morning. The swelling has gone down almost completely and there is only a very dull pain, I will continue to use this throughout the day and I am also at work, which I though would be impossible. Thank you everyone who posted with regards to this topic, the comments that I read literally saved me about $40.00 in medication and a possible medical bill which I cannot really afford at this time!! Xoxox Love Miss Tammy
---
Posted by Finally Pain Free (Twin City, Georgia) on 04/08/2010

I have had an abscessed tooth for the last week, went to the dentist only to have this fool tell me " I can refer you out to get it pulled." Of course I did not go there for an extraction, I wanted an antibiotic. Anyway I found this site by accident, I didn't have any fresh garlic, but I do have garlic powder (Made a paste with warm water)....Let me tell you it's just as effective.....I will finally get full nights sleep.......

Awesome site....
---
Posted by Ariel (Bend, Oregon Usa) on 03/23/2010

I have had recurring problems with a tooth I had a root canal on over ten years ago. Eventually, according to my dentist, I will need an extraction and dental implant because it is cracked and the cause of abcesses I have been experiencing periodically over the past 4 years. However, I don't have dental insurance, so, I deal with them the best I can, sometimes resorting to antibiotics, but I hate taking those, so this time, when I noticed my gum swelling up and becoming red and pussy looking, I took a clove of garlic, minced it, and placed it inside of a teabag I emptied to make a poultice, and have been keeping it inside of my mouth against the inflamed gum. Amazingly, the swelling has already subsided, and (gross) looks like the infection is coming to the surface, and is forming a pimple-like area that might eventually drain (gross!) I am relieved, I am SO afraid of the infection travelling inward-have heard of healthy young folks like myself dying from untreated abcesses-not something to mess around with. I am seeing a dentist in a couple days, but needed to begin treatment before it got worse. Also applying colloidal silver spray liberally and taking goldenseal, echinachea tea, vitamin C and D3 to boost my immune system. One warning about garlic---I work with the public- I did this treatment last night, then brushed my teeth AND used mouthwash, and my boyfriend said I still stunk like garlic-hopefully chewing ginger root as was mentioned here earlier will help my cause when I have to work later tonight!!??
---