General Feedback
Posted by T (Houston, Usa) on 08/31/2011

Can anyone comment or advise on whether spirulina is toxic to the liver?
Many thanks, T
Replied by Debbie
(Melbourne, Australia)
09/01/2011

Replied by Cat180
(Sacramento, California)
07/02/2012

Replied by Art
(Vancouver Bc, Canada)
08/10/2012

Replied by Spirulina35
(Placerville, Ca)
07/17/2017

---
Heavy Metal Detoxing
Posted by Green (British, from Tx) on 10/08/2011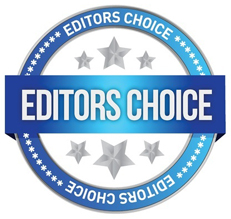 I have Asperger's, which is associated with mercury poisoning.
Spirulina, chlorella, ALA, and fulvic minerals all detox mercury and other heavy-metals. When I consume enough of the above, I go through a strong and distinct detox reaction. First I get a sore-throat. Then I might lose my voice. At one time I lost my voice for 6 months. Then my tongue gets blisters, but only on 1 side. First the right side, then the left side. Then my lips get blisters, or cold-sores, but always only on one side. Usually the lower lip first, then the upper. Then after that heals up, my gums bleed, but usually only on one side, if it's not limited to just 1 or a few teeth at a time. Then the roof of my mouth, but 1 side, then, finally, either it all heals up OR it just starts over again. BTW when my throat gets sore, I sometimes get a fever, chills, and flu-like symptoms, and I can see the sores on my tonsils.
I have discovered that high doses of lysine, an amino acid depleted by peanut butter and other nuts, will stop the above symptoms! It took a while for me to figure this out, and believe me I have tried EVERYTHING to stop the detox symptoms and only lysine stops it cold. Apparently, spirulina either depletes lysine or, it enables the immune-system to detox the body of toxins through the means of blisters and sores. This is what I'm curious about. By taking Lysine, am I stopping my body from eliminating wastes, like I want it to do, or, am I replenishing an essential amino acid reserve that the detox reaction just happens to be using up in the detox process? I do not know, however, I have discovered that I can take spirulina, and the other super-foods, together with lots of lysine (6 grams / day or so), and keep my mouth together! The only thing is that it makes me very thirsty.
BTW: I used to have about 4 mercury/amalgam fillings in my mouth. I replaced them with "porcelain" fillings, which I understand is just a fancy word for an aluminum-amalgam filling, which probably is not much better. I have to wonder if my body is detoxing the toxins from the fillings I've had most of my life that were absorbed in my mouth tissues and taking the quickest route, or is my brain detoxing and taking the quickest & easiest route? So many questions. No source to get good answers from. Who could answer these questions? Who is qualified?
I hope this helps some of you. I see at least one other guy quit spirulina due to his bleeding gums. Dude! Just take some Lysine along with it! I believe that lysine is good for my body because it tastes good, and if my it was unhealthy for my body, my body would find it repulsive to consume, smell, and taste, because that is how the body works. I can eat 20 tablets at a time and the taste is ok to good if I suck on it, so, IMHO, I feel, personally, that spirulina, which tastes good to me, and the Lysine are a great combo!
---
High Energy, Faster Metabolism
Posted by SarahD (UK) on 08/29/2021


I am very interested to read the side effects that people are putting down to spirulina. I do muscle testing and it has tested that 99% of these 'side effects' are in fact detox reactions. The trick for people who are suffering from detox reactions is to lessen the dose or take with activated charcoal that adsorbs toxins (or C60 fullerene).
I am taking a very high dose (of Hawaiian origin spirulina) each day (10g) and feeling wonderful on it. It has given me so much extra energy, my head feels clearer and my metabolism is clearly working faster (and muscle tests as being raised by 11%). However, I have been eating very clean for years. By this I mean at least 75% raw vegan and 25% cooked vegan. Zero sugar, alcohol, caffeine, processed foods, additives, meat, fish, dairy, hardly any grains, etc - you get the picture! Furthermore I put nothing onto my skin other than almond oil and coconut oil and wash most of myself without soap. So my toxic load is very light and I guess the spirulina has very little to detox so can be used in all its positive ways by the body. From personal experience I would say that it's worth persisting through the detox phase, because once you get through to the other side spirulina makes you feel absolutely wonderful!
---
Multiple Cures
Posted by Spirulina35 (Placerville, Ca) on 01/22/2017


I have been taking Spirulina regularly (tablet and powder) for 35 years. I am in my mid-seventies now and have NO health issues. I do take whole food supplements, but NO prescriptions (I don't need any). Spirulina healed me of chronic (life-long) intestinal problems - including diverticulosis - 24/7 allergies, fatigue, and more. But you do need to be very careful who you purchase the Spirulina from. I make sure I purchase high grade Organic. I really can't live without Spirulina. There are impurities that can make its way into the Spirulina which could cause health issues, but Spirulina itself is an extraordinary green-food.
Replied by C. Cooper
(Indiana)
03/31/2017

Replied by Spirulina35
(Placerville, Ca)
07/17/2017

---
Multiple Cures
Posted by Linda (Omaha, Ne) on 01/10/2011


I have never gotten heartburn or acid reflux, but right after Christmas after eating some powerful homemade pasta sauce and too much tea and coffee the next morning I got up I had so much pain I was doubled over for hours. It was severe burning pain that was halfway between my naval and my breasts. I figured it was acid, so I decided to take something high in alkaline so after 5 hours of pain, I took a shot of Chlorella and Spirulina powder in a shot glass with water. Within about 30 seconds the pain was GONE! I have NEVER gotten such instant relief before.
I try to take a shot of this daily but had stopped doing it over the holidays as it got pushed back in the refrig.
I buy pacifica spirulina in powdered form since it is the purest form and the large jug of jarrow chlorella. This is the most cost effective way for me to take it. My husband will never take it this way so I purchased empty capsules and a capsule filler tool so he can have the purest form as well. I don't understand why they don't sell capsules without adding all the fillers.
One other thing about the chlorella & spirulina; for those of you suffering from acne; it's the best thing you can take for it. Start out slow as you will detox first and may get headaches & other symptoms. I started with 1/2 tsp. Of the combination for 1-2 weeks then moved up to 1 tsp and now I take about 2 teaspoons and give the last 1/4 cup to my dog. Dogs LOVE green powder, but it's messy dry so I just give her the rest of mine that I have mixed in water. It doesn't taste good at all, I have forced myself to take it anyway since I hate taking pills and this is the absolute purest form. A couple seconds to chug it and follow with a healthy oily food like a salad with flax oil or olive oil is perfect as the oil helps your body absorb it. Some people put the green powder on their salad; thats a matter of taste.
Replied by Antiue
(Eaglecreek, Ore.)
01/11/2011

---
Neuropathy
Posted by Art (Vancouver Bc.) on 07/15/2012


Not sure why I have not seen Spirulina in your remedies section, as I have stumbled upon this natural remedy for Neurothapy to where I was taking 10,000mcg of sublingual Vitamin B12 every day. I learned that Spirulina has this B12 in it many other vitamins, omega, and protien. Since I started taking it my knees became very itchy, a sign of overdosing on the B12. So I quit taking the sublingual B12 and the itching stopped. I mix it as follows, 1/4 glass of grape juice to cover the taste. Take a tiny bit of Spirulina on the end of teaspoon, let it fall into the juice and let it rest for a few minutes. If you stir it then it will clump and stick to the glass. After a few minutes swirl it around in the glass and then down the hatch. Put some more grape juice in the glass and swirl to pick up the residue and then drink it. Now through the week I do the same method but with my ACV (Apple Cider Vinegar) at 2 tbls per glass with 1/4 tsp. of baking soda to take away the acid. I like this mix better as it leaves no residue in the glass. I let the ACV fizz off for about 10 minutes then add the Spirulina and let that rest a few minutes and then add flavoured water and swirl, a must to take away the bad taste from both. So far the Spirulina has given me more energy and a feeling of wellness since I have hep-c 1a and failed the conventional treatments. I am currently taking BHT at 350mg divided in half morning and night. Maybe this will help to bring down my ALT Numbers but only time will tell. Most important is I don't have to take any more B12, the Spirulina has it all. Some say if your poop aint green your not taking enough. I say they are full of shit. You start with small doses and go from there.
Replied by Art
(Vancouver Bc, Canada)
08/10/2012

Replied by Tracy
(Hamilton, Nz)
01/28/2013

Replied by Elise
(Houston, Texas)
06/29/2022

---
Spirulina Side Effects
Posted by Charley Ireland (Ireland ) on 02/17/2016


Hi, just wondering if anyone can help me. I began using spirulina a week ago and already I feel energized and better able to cope with life..i haven't had a cold sore for years but yesterday had a outbreak..after some research I found spirulina has high arginine which causes herpes outbreaks yet some people swear by it as a prevention because it boosts the immune system..i really don't want to stop having it because I love the results but not the cold sores..could this be the cause?
Replied by Littlewing
(Boston)
02/17/2016

Replied by
Art
(California)
02/17/2016
1658 posts
---
Spirulina Side Effects
Posted by Chris (West Mildands, England - United Kingdom) on 01/28/2011


Hi, I'm glad I saw a post about spirulina side effects. Me and my gym mate came with that research too - and worse still, that it can relate to brain damage over prolonged usage, and kidney defunctability. Also, chlorella I've read can cause uric acid - which can lead to heart problems apparently. I'm no health expert, but I believe that it is best to see both sides of the story on here to get the whole picture and what is actually right and what isn't.
I have had flu and weak muscles since I've been taking spirulina myself and I've been taking it a couple of weeks now and the symptoms haven't really lessened so I am coming off it too, appears that according to some sites, spirulina can be nearly on par with aspartame, which I hope isn't true, one hand they're promoting it being good to alleviate cancer then on the other they're apparently causing symptoms to end up causing heart problems. It's hard to know what to believe.
---
Spirulina Side Effects
Posted by Tom (Yonkers, Ny, Usa) on 02/23/2010


I heard a lot of good things about spirulina and decided to take 3 grams a day- as it was recommended on the bottle. I stopped taking it after 5 days because i think Ive had a bad reaction towards it. Ive had headaches, brain fog, a feeling of pressure in my head, hot flashes, a depressed mood and an ear infection. I think its either symptoms of my body detoxing or i might be allergic to it or coincidentally i caught a virus with some flu like symptoms. It has been 5 days since i stopped taking spirulina and my symptoms have lessened but are still there. I personally feel it is my body detoxing and was thinking that i should start taking it again but at a lower dose but i want to feel better first. Any advice, comments, and hopefully remedies are much appreciated.
Thanks so much
p.s. The brand i bought has a quality assured GMP stamp on the label
Replied by Adrienne
(Calgary, Alberta, Canada)
03/03/2010

Replied by Anonymous
(Manitowoc, Wisconsin, Usa)
05/06/2010

Replied by Anonym
(Anonym)
01/17/2011

Replied by Bri
(Roseburg, Oregon, Us)
07/19/2011

Replied by Debbie
(Melbourne, Australia)
07/19/2011

Replied by Bri
(Roseburg, Oregon, Us)
07/25/2011

Replied by Muffet
(Slo, Ca)
09/27/2011

Replied by Jen
(Bozeman, Mt, Us)
10/12/2011

Replied by Faith
(Forest Park, Ohio)
01/06/2012

Replied by Laura
(Sydney, Australia)
04/22/2012

Replied by Rads
(Montreal, Canada)
05/19/2012

Replied by Meba
(Sandiego, California,usa)
06/06/2012

Replied by Kimh
(Columbia, Sc, Usa)
06/18/2012

Replied by Wendy
(Columbus, Oh/usa)
07/26/2012

Replied by Trprosen
(Montreal, Quebec)
08/13/2012

Warning

Replied by Judy
(Cape Cod, Usa)
01/14/2013

Replied by Lynne
(Takaka, New Zealand)
02/28/2013

Replied by Andrea C
(Cardiff, Wales)
03/22/2013

Replied by Anon
(Anon)
12/10/2013

Replied by Rhonda
(Australia)
04/21/2014

Replied by Tianna
(Alberta)
05/09/2014

Replied by Om
(Hope, Bc. Canada)
05/09/2014

Replied by Dave
(Fountain Inn, Sc)
05/10/2014

Replied by Scott
(Omaha, US)
06/06/2014

Replied by Hani
(Malaysia)
08/08/2014

Replied by Kristin
(Naperville, Il)
05/27/2015

Replied by Mmsg
(Somewhere, Europe)
05/27/2015

Replied by Saima
(London)
06/23/2015

Replied by Carmel
(England)
07/13/2015

Replied by Liza
(Toronto)
08/07/2015

Replied by Me
(Mt)
04/03/2017

Replied by Spirulina35
(Placerville, Ca)
07/17/2017

---