General Feedback
Posted by Alfred (Bangkok, Thai) on 06/13/2010

This Book I read when I am sitting on the John.
"How to Live 100 years Without Growing Old"..Back cover. What HA does. Holds water in the body,..acts as a lubricant in the heart valves..,Is the spongy shock absorber at the end of the bones..,holds most of the moisture in the skin.., makes up 80% of the human eye,.. provides a barrier against the spread of infection.. helps to erase fine facial aging lines and wrinkles.(plastic surgery in a bottle)...can produce scarless wound healing...has antioxidant properties....detoxifies the body...provides form and shape to the body...
author of this book Bill Sardi..Please Please.. do not push your bodies. we only have one body.. be good to it.. All these changes can not happen overnight (Rome Was not built In A Day) Take a normal,or a little more than normal supply of the HA..
Do not shock your system.. get a good quality HA.. do not waist you money on JUNK pills
I Care
Alfred
Replied by Lisa
(Thousand Oaks, Ca, Usa)
07/19/2010

Replied by Kay
(In The Valley, Ca)
07/20/2010

Replied by Pr
(Houston, Texas)
07/20/2010

Replied by Lisa
(Thousand Oaks, Ca, Usa)
07/20/2010

Replied by Pr
(Houston, Texas)
07/20/2010

Replied by Lee
(New York)
07/21/2010

Replied by Lisa
(Thousand Oaks, Ca, Usa)
07/21/2010

Replied by Alfred
(Bangkok, Thailand)
07/21/2010

Replied by Tina
(Princeton, N J)
07/23/2010

Replied by Alfred
(Bangkok, Thailand)
07/25/2010

Replied by Lee
(New York)
07/26/2010

Replied by Lisa From Mcminnville, Oregon
(Mcminnville, Oregon, Usa)
07/28/2010

---
General Feedback
Posted by Fltanz (Anywhere, Fl, Usa) on 05/19/2010

I was curious if anyone else has had the success that Alfred has had with HA and if they would share their story? Also, is anyone having sucess with another brand? Is there anything else you are using in combo with the HA?
Replied by Alfred
(Banngkok, Thailand)
05/20/2010

Replied by Lisa
(Thousand Oaks, Ca, Usa)
05/21/2010

Replied by Lee
(New York, New York)
05/22/2010

Replied by Tina
(Princeton, N J)
05/24/2010

Replied by Sherry
(Lutherville, Md, Usa)
10/10/2010

---
Hair Loss
Posted by Kate (Maidenhead, Berkshire, England) on 01/03/2012


Hi Alfred - How long was it before your bald patches were filled up with new hair? I've been taking 3 x 50mg Hyaluronic Acid tablets for the past 6 days, I've not seen any improvement apart from smooth facial skin. Please help me? I'm fast losing my hair. Thanks Kate.
Replied by Rachn
(Sydney, Nsw)
04/06/2012

Replied by Kate
(Maidenhead, Uk)
09/26/2012

---
High Vs Low Molecular Weight
Posted by Sherry (Phoenix Az.) on 01/27/2017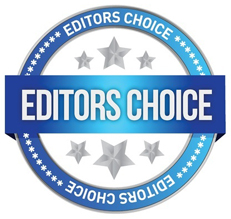 I have been studying hyaluronic acid on web site (complementary prescriptions) the low molecular weight HA is for skin, the HIGH molecular weight is to consume. Low molecular weight will do harm it can trigger pro-inflammatory, and cause cancer to metastasis (only for skin)
Our body needs HIGH molecular weight as we age we don't produce as much. This is important. That is why I was searching for answer.(someone on here did ask the cancer question). I love earth clinic it has helped me so much. Sherry
---
Hyaluronic Acid Lozenges
Posted by F13 (Miami, FL) on 08/19/2014


For what it's worth, my MD recommended the Hyaluronic Acid lozenges because the pills mostly get destroyed by stomach acids.
The percentage of absorbtion with the lozenges is nearly 100%. You it place under your tongue until it desolves completely. You are not suppossed to swallow until it desolves, and you can't eat or drink anything for about 25 minutes.
---
Hyaluronic Acid Side Effects
Posted by Mary (Arcadia, California) on 03/24/2014 50 posts


I used the Hyaluronic Acid but broke out in large cysts on my face and itching. I had trouble with cystic acne most of my life. That may be why.
Is there such a thing as "organic H.A." since I buy cage free and no hormones or antibiotics in my chickens to eat. If there is, can someone help me find this supplement. I have the worst osteoarthritis. Thank you in advance.
Mary
---
Hyaluronic Acid Side Effects
Posted by Holly (Portland, Or) on 05/15/2013

I'm concerned about the cancer implications of using high dose Hyaluronic acid, as wikipedia indicates that it contributes to cancer metastasis (spreading). Can someone speak to this very serious issue? http://en.wikipedia.org/wiki/Hyaluronan
---
Hyaluronic Acid Side Effects
Posted by Leslie (Washington, DC) on 04/12/2013


I have also bought the Ultimate HA and found with just one pill it makes me as someone else has said "overwhelmingly tired". It's strange. There are other ingredients besides the HA so I'm not sure what is making me so tired. Does anyone have anyone ideas? Thank you! Leslie
---
Hyaluronic Acid Side Effects
Posted by Beryl (London, Uk) on 08/06/2010


Hi
Alfred has won me over with the positive results he's had with Hyaluronic Acid, so a few days ago I purchased a bottle and started taking it. I've been taking 150mgs but find that an overwhelming tiredness comes over me and I do not have the energy to do anything. As the day goes on and I move further away from taking the HA my energy levels start to come back. I do feel that I've wasted my money because the HA was expensive and from a very good source. As far as I'm aware, the HA I purchased is animal sourced, would I fare better with a plant or fish based product?
I do find that I also feel overwhelmingly tired when I ingest flaxseed or chia seed.
Best wishes
BERYL
Replied by Alfred
(Bangkok, Thailand)
08/07/2010

---
Hyaluronic Acid Side Effects
Posted by Judy (Denver, Colorado, Usa) on 07/05/2010


I tried HA Joint Formula. Seldom have I had anything so devestating happen that is going on now. I took it two days and my ankles ached and swelled. I was taking something else new so I quit both. The swelling went down so I tried the HA alone. Same thing happened. I quit and swelling went down again. What possessed me to try it a third time, I'll never know, but I did. Ankles ached and swelled, I quit, but this time the swelling didn't go away. It got worse. My legs swelled and then my belly swelled. In three days I looked like I was 6 months pregnant and felt like I was carrying around a 20 lb watermelon and was hard as a rock. Then I developed a rash that was lumps in rows and felt like ropes. These were skin colored. Three days later I noticed I had a teet like bump (like teets on a dog or cat) and next day I had two more. A few days later I had deep red smooth rash where the skin was clear. I used ACV and that red went away in a day. All this from navel down. ACV helped get rid of the bumps somewhat but what is left feels hard. I got psoriasis on my elbow. I wake up in the morning with matter in the corners of my eyes and crust on lids and eyes are bloodshot. Eyewash helps, but eating sage on bread helps the most.
When my legs started getting badly swollen, I was ready to do anything. I quit taking every nutrient and stopped eating and drank nothing but water, a little juice, green tea and cup of coffee. It took two days for the swelling to go down enough to get compression socks on. The belly softened up but is still swollen. I have water pills but I'm allergic to them. They make my ankles swell and blood pressure go up. I'm taking black radish and parsley and now the leg swelling goes down at night, but I haven't seen my ankle bones in months. The swelling gets worse after I get up and after awhile have a hard time walking because of the pressure, and have no stength to get up a step.
This has been going on since mid-March. Before I took HA I felt great, had lost a little weight and had bought a polka CD and danced around to get exercise. I'm not one to go to doctors. Every time I go to one I end up worse off. Now I'm wishing I had. (at least an allergist) I think it's too late for an allergist now.
We have an annual health fair and you can get a pretty comprehensive blood test. (35 things checked) I've been going over 35 years and seldom have anything out of whack. This year - 7 things and 3 more one point over or under baseline. 2 tests point to heart, liver or kidneys. My cholesterol is perfect. Uric acid is high but I don't have arthritic pains or gout.
My blood pressure is/was high. I take L-arginine and hawthorn and ACV for that and most times it's close, or is normal. Six years ago I went to a doc that put me on BP med that raised by blood sugar and almost put me in a wheel chair because of back, hip and leg pain. Now I'm diabetic and as for BP, drugist says they've about run out of options.
My son takes medicinal marijuana for back pain. A friend of his gave me some salve for the rash his wife had and didn't use up. That seems to be helping and a side effect is, it lowers my blood sugar. It's always high in the morning even when I took medication. I do my best to keep it under control with nutrients, herbs and diet. I had it under perfect control with diet only before I was given the BP med that raised it. It's high in the morning but with this marijuana salve it's lower (normal) than I've seen in years. It got rid of the psoriasis on my elbow. I only got 1/2 gram. I'm not a marijuna person. Wouldn't smoke it, but I'm ready to find a dr that will prescribe the salve.
This HA has something in it made from olives that's supposed to "trigger" the HA and make it absorb better and faster. Boy, does it ever. This belly weight is not like fat and not like water bloat. I do a little dry brushing to get the lymph moving. I have a dutch door and I lean on that and sort of walk in place and do mild squats for exercise. Muscle tone in belly is gone.
Does anyone have any ideas? Sorry this post is so long.
Replied by Alfred
(Bangkok, Thailand)
07/06/2010

Replied by Sara
(The Beach, Canada)
07/07/2010

Alfred
(Bangkok, Thailand)
07/08/2010

Replied by Judy
(Denver, Co, Usa)
07/07/2010

Replied by Alfred
(Bangkok, Thailand)
07/08/2010

Replied by Oblivion
(Oc, Calif)
10/08/2015

---
Hyaluronic Acid Side Effects
Posted by Gtcharlie (Los Angeles, Usa) on 06/05/2010


Better But With Side Effects

I've been taking HA for almost a month now for my knee pain. It helped the pain but I developed a small rash on my back (a common side effect) and my eyes got very itchy. I started with three pills as Alfred had suggested and now I cut it down to just one daily as a maintenance dosage. There is still a faint trace of skin rash in that small area, but I traded it off with my pain. There is a bonus; my skin as a whole is not as dry (more than 20% better) and the color of my nails has improved too.
I am not challenging Alfred's suggestion, I am saying we are all different individually. So test out the dose to see what suits you best!
---
Hyaluronic Acid Side Effects
Posted by Deirdre (Earth Clinic) on 06/04/2010


Warning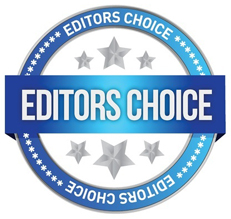 I was very excited to try the Hyaluronic Acid product that Alfred has been talking about (thanks, Alfred) and started it about 10 days ago. Unfortunately, this product is not for me. I had to stop taking it after a week due to severe side effects from just 1 capsule a day! I can't imagine what taking the recommended 3 pills a day would do.
This product (the Ultimate H.A. from P. Products) acts like a sedative in my body. I don't know if it is the Hyaluronic Acid or another ingredient in the capsule, but 30 minutes after taking 1 capsule, I felt a pressure just above my forehead and then the intense urge to sleep set in. I made 2 driving mistakes the first day I took it, I was so out of it. Luckily no accident, only a very close call.
Not only did I feel totally exhausted, I also looked tired. People kept asking me if I was okay, did I just wake up, I didn't look right, etc. etc.. I also had extremely weird and disturbing dreams when I took this product. To me that's usually a loud and clear message that my body doesn't like a supplement! At any rate, I kept up the HA (just 1 pill/day) for 7 days, hoping that the side effects would abate. They didn't, not a bit...
I might try another brand of Hyaluronic Acid in the future to see if the same thing happens. Incidentally, I have a few other friends testing the same product (all taking 3 capsules a day) and none are experiencing the exhaustion. The only common side effect is the vivid, weird dreams.
Just be careful if you are trying out this product for the first time. Chances are you'll be fine, but if you feel tired all of a sudden, be careful on the road!!
Replied by Alfred
(Bangkok, Thailand)
06/06/2010

Replied by Deirdre
(Earth Clinic)
06/06/2010

Replied by Bev
(Long Beach, Ca)
06/07/2010

Replied by Alfred
(Bangkok, Thailand)
06/08/2010

Replied by Lee
(New York, Usa)
06/10/2010

Replied by Alfred
(Bangkok, Thailand)
06/11/2010

Replied by Hope
(Sacramento, Ca)
06/11/2010

Replied by Alfred
(Bangkok, Thai)
06/12/2010

Replied by Mynmimi
(Bristol, Tn)
10/24/2010

Replied by Deirdre
(Earth Clinic, Atlanta)
10/24/2010

---
Hyaluronic Acid Side Effects
Posted by Val (Tampa, Florida) on 06/04/2010


Uh oh, my husband and I have been taking NSI hyaluronic acid and he started having very vivid weird dreams after a week or so almost every night, I have had two of them. I thought it was because we are stressed out about his being out of work for a few months.
Anyway, I just ordered 3 bottles of the brand Alfred recommended and hate that he won't take it if it gives him the weird dreams too.
Neither of us have felt tired though.
Alfred and all who take it - do you have this side effect?
Replied by Marjay
(Southfield, Mi)
06/04/2010

Replied by Val
(Tampa, Florida)
06/06/2010

---
Joint Pain
Posted by Tina (Princeton, N J) on 06/07/2010


Hi All,
I have been using HA for three weeks now. My brand is from Source Naturals and has 100 mg of HA. It also has BioCell collagen, Type II collagen, and Chondroitin Sulfate. I take two tablets every day, morning and night.
I had been nursing a sore knee for two weeks prior to taking HA (result of trying too many new classes at the gym!) and was hoping the HA would help with the lingering pain. Within a week, I could run up and down the stairs as before, without a twinge. I also found that my pores were shrinking, and my face looked and felt smoother. I did have some sleepless nights initially until I figured out that it must be the L-carnitine, which I had also begun taking at the same time. I reduced my dosage of that to one TBSP a day and now I sleep soundly. Till date, I have had no unusual dreams that I can remember any way. For now, I plan to continuing taking HA because I love the results. Thanks EC for having this great forum where one can learn so much to improve one's life.
Tina
---
Joint Pain, Gray Hair
Posted by Rae (Il) on 08/29/2018


I was taking hyaluronic acid (HA) orally but then I read about a connection with cancer. I've read articles about it online and they seem to discourage taking HA if you have cancer, especially breast cancer. A naturopath's article advised against HA all together as a precaution. But then he provided an opposing opinion from Bill Sardi here: http://www.denvernaturopathic.com/news/sardiHA.htm
I noticed when I stopped taking HA, my joints felt achey, especially after I had been sitting for a while and got up and started walking. I started taking MSM and Boswellia and the aches went away for the most part. But I noticed a lot more white hair when I stopped taking HA and I remember Ted saying when he took HA, his white hair turned back to his natural color, and he posted a photo of himself. I was wondering if anyone could help verify if HA is safe to take or not. Thanks in advance for your assistance.
Replied by Marnie
(Nampa, Id)
09/01/2018

Replied by Rae
(Il)
09/17/2018

---