Arthritis
Posted by Amrit (TX) on 04/23/2021


Just started taking the turpentine with castor oil last week for arthritis. Starting slowly with 2 doses a week. I'll be up to 10 drops this weekend. Noticing a difference with energy already. The side effects have been minor. The hardest day was day 1 with 3 drops of turpentine in 1 tsp of castor oil with nausea for hours - drank lots of water which, helped. 2nd day was much smoother - I was nauseous for only 15 min. and felt great the rest of the day - doses always make me thirsty so I drink LOTS of water on the day of and for the next day or two after a dose.
I have a question though, for Bill: would you please recommend a brand or two of organic, cold pressed castor oil?
I have searched for "organic cold pressed castor oil for internal use" on both Amazon and eBay and the only organic, cold pressed castor oil I can find is for skin, eyelashes and hair. Having a hard time finding castor oil on the internet for internal use that's organic and cold pressed. Some organic, cold pressed castor oils clearly state "for external use only" - the one's that don't, show no indication for internal use, leaving me guessing. Also, many organic, cold pressed castor oils on the internet do not show ingredients so, I could be getting a product that is not pure castor oil. I originally purchased the HUMCO castor oil at our local grocery store before starting the turpentine treatment - it is cold pressed, no hexanes but, not organic. However, it's the only castor oil I can find that clearly indicates on the bottle it is intended for internal use.
---
Arthritis
Posted by Txamamom (Arlington Tx) on 01/18/2015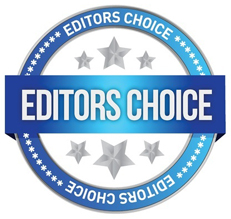 Mary, I believe your hurting in your knee and hip is due to your body getting rid of the arthritis. It takes a while for your body to rid itself of arthritis after you start taking the medicine like turpentine. I was checking out candida cleanse online and that protocol is taken for 6 weeks and it is understood that your body continues even after you are done with the program to rid your body of toxins. Usually, your body experiences effects of removing the toxins with nausea, aching, headaches, extreme fatigue, etc. Your body aching in parts where you have never experience pain is right there with the effects others have experienced. You will probably get worse before you get better but don't get discouraged. The way I feel about it is that the sicker I am while taking the stuff, the better I will feel when the body is finished releasing the toxins. If you do not get the results you hoped with taking turpentine, you might check out the book CANDIDA Killing So Sweetly by Bill Thompson. Also, be careful not to take too much of the turpentine at a time and don't take it too long. While it can be curing, it can also be deadly taking too much of it. Taking turpentine is suppose to be the last alternative in the Candida Cleanse like what you do when the regular cleanse does not get it all and the Candida returns again after you believe you have rid your body of all Candida. When you read the Candida book, you will see that Candida is the cause of your arthritis and when you get rid of the Candida, you will rid your body of the pain of arthritis. You will get rid of a myriad of other maladies also. You are obviously very smart because you are finding solutions for the problems your body is experiencing and not waiting on a doctor to help. There are many of us out here that are taking our help in our hands and looking for solutions. Don't stop searching and finding solutions....that is the true key. I believe this is one reason they say we are the generation to live to be 150 years old. We will not depend on traditional medicine to cure our ills.
---