Improved Vision
Posted by Mohan (Maharashtra) on 09/29/2016


BETTER BUT WITH SIDE EFFECTS
I do sun gazing during the last one hour of sun sets. I do it for half hour for almost 15 days. I have read that it helps to open pineal gland. It has improved my eye sight a lot. However, now I am getting lot of itching on my entire body mostly during late evening hours. I really wish to continue sun gazing. I simply love it. I don't know what to do now. Please help
Replied by Aleksandar
(Qatar)
10/15/2016

Replied by Michael
(New Zealand)
10/17/2016

Debra
(Clutha District)
05/20/2021

Replied by Geoff
(Here Now)
11/26/2016

Replied by Fred
(Los Angeles)
03/20/2017

Replied by Gleb
(Gulf Port)
04/09/2017

Replied by No Name
(Earth)
08/21/2017

Replied by Wilson
(California)
02/23/2018

Replied by Vinc
(Sf)
08/07/2018

---
Improved Vision
Posted by Peggy (San Diego ) on 03/19/2016


I am a teen who has an opinion on all of this. I have the best eyesight in my family. I am in the top of my classes. But I have never even heard of this before. But I have also done this many many times before. When I look straight at that sun during the car ride while its sun set I see a bright yellow ball form and it starts turning clockwise. It always was wierd and always did wonder.
People say it's not safe and I believe them but also don't believe them. Don't trust anybody but always look beneath the lines. Don't trust anything because you'll never know sometimes, you have do more research and ask the right questions.
---
Improved Vision
Posted by Yolanda (Montreal, Canada) on 07/06/2015


I am in my 60s, I am diabetic for the last 10 years, the point is I started gazing at the sun for about 7-8 years. And every time I visit my eye doctor his amazed that my eye sight has not changed at all in 10 years, he told me on my last visit, that it's amazing that my eye sight has not changed in over 10 years, especially for someone who's 67 and diabetic.
I only gaze at the sun for few seconds at time, I don't gaze for minutes at a time.
Can you explain this to me please. Thank you. Yolanda
Replied by Ram Jagessar
(Toronto)
03/28/2016

Replied by Mfzl
(San Jose, Ca)
07/07/2016

Replied by Vicki
(Toronto, Canada)
08/20/2016

Replied by Glen
(Gulf Port)
04/09/2017

Replied by Justin
(Dallas, Tx)
04/10/2018

---
Increased Energy
Posted by Tere (ethiopia) on 01/12/2022


Hello,
My name is Terefe. I have been practicing sun gazing for the past 4 years. How I do it is just look at the sun for a period of time equivalent to the previous day plus 10 seconds. By doing this I reached 25 minutes during my first year of practice. At this time the benefit was extraordinary. I was energetic, HAPPY ALL THE TIME, optimistic, ready to take multiple challenges etc.
But in the second year and years thereafter, all the benefits were gone. I kept increasing the time but nothing was happening. These days I go as far as 80 minutes but in vain. Please please please let me know how I can get around this.
Replied by mmsg
(somewhere, europe)
01/13/2022

Replied by Charity
(faithville, Us)
01/13/2022

---
Increased Energy
Posted by Paul James (Kerala, India) on 01/28/2021


Dear sir, I used to sun gaze every day morning and evening. It's really amazing . The energy we receive is a super power. The informations related to sun gazing read in this page is very informative..I would be pleased to get more information related to the natural energies humans can accure. Please share some of your knowledge.
---
Increased Energy
Posted by Darrell (Buri Ram, Thailand) on 05/25/2015


Dear Earth Clinic,
I started "drinking" in sunlight immediately after the article of NASA bringing an Indian man for observation. I found it to be very "energizing" immediately! I've been doing it for about 1.5 years now and its just amazing!!!
I do feel that someone has taken the simple truth of the situation and made it much too complex by telling people to walk for 45 minutes after they have reached a 44 minute sun-gazing level. Its as simple as letting the direct sunlight into ones eyes during the first and last hour of each day. Additionally, live barefoot as much as you can for "grounding" of you electrical current. You can take a few minutes out of the process and give the baby a bottle or go to the bathroom......stopping the process temporarily doesn't affect the intake at all. Once your "tank" is full of this amazing energy you can just keep topping off the tank wherever possible. You don't have to do it EVERY morning or evening.
I lay down on a lawn-chair as my legs are quite bad.....so you don't have to stand up barefooted to benefit from taking in the sun's energy!
It makes me want to scream at how some "left-brain" dominant people have made this seem quite complicated.....when its as simple as looking into the sun in the early hours of the morning and the late hours of each day. Then be aware of "grounding" your body by barefooted contact with the earth, the floor of your house or the ocean!
I've eventually combined my "sun-drinking" with a crystal mediation over the 12 chakras at the same time. I place a quartz crystal gemstone over the chakras for just a few minutes in each position while I'm drinking in the sun! At 66, and badly needing 3 major leg operations, I FEEL FANTASTIC!!! Its truly amazing! In a recently re-discovered article interview of Nickola Tesla, he mentions getting energy directly from the sun......but he hadn't discovered "sun-gazing" yet!
ps: drink "kifir/kambucha" too!!!!
Darrell "Rollee" Rolstone, American ExPat in Asia
Replied by Cynthia
(Boulder, Co)
05/27/2015

---
Increased Energy
Posted by Lovelychuo (Manila, Philippines) on 10/28/2013


Sungazing is really very helpful since as we all know sun contains a lot of energy but it must be done in correct and proper way or else one may suffer eye damage.
Replied by Gregory
(Leland, NC)
08/24/2021

---
Increased Energy
Posted by Kirsten (London, UK) on 07/24/2009


I have started sun gazing after hearing my mother in law raving about it. At first it was just curiosity and I stopped when the weather went bad. I then went to this group where a guy Hira Ratan Manek was talking about sun gazing and made some amazing claims. I started up again and before long my appetite started to fall dramatically. HRM teaches that one should sun gaze at safe levels starting at 10 seconds and adding 10 seconds each day until you reach 45 mins, then you can go back to 15 mins or stop all together. He claims that when you reach 45 mins all physical problems will be healed, you will no longer need food as you get all your energy from the sun and can even drink water energized by the sun (store in glass not plastic in a spot where it will be exposed to lots of sun for a day minimum). He says that addictions and mental health problems will be cured as the body is finally working at peak efficiency.
My first thought was that these are some wild claims, however with the increased energy I feel and the way my body seems to be able to process food better so that I get more from simple fruit and feel full very quickly which is the exact opposite of how I have felt my entire life I do wonder what more benefit I will get by keeping up with it. I am up to 9 mins today. I would love it if sun gazing will give me enough energy to reduce how much I sleep at night (10hrs) and break my dependence on smoking- that would be enough to totally change my life forever.
Kirsten
---
Increased Energy
Posted by Mauro Giller (Curitiba, PR - Brazil) on 01/18/2009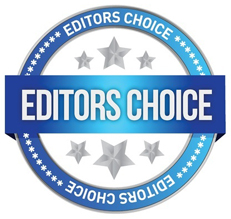 I wish to tell you all a experience I had with Sun Gazing a few years back.
At that time I had never heard of any "Sun Gazing " therapy. So it all happenned by accident or by "instinct!
This happened here in Brazil during the Carnival festivities in 1989. I went to the beach with some friends to stay there for the 5 day holyday. On the first day (it was a saturday ) and it was very hot and we stayed drinking beers and caipirinhas in front of the beach. At night we went to this night club and danced a lot and drinked a awfull lot as well. When we got out of the club we noticed that the day was dawning. We were very very tired and a bit drunk as well. So some of our friends decided that we should go to this small plateau of rocks near the ocean to watch the sunrise. We sat at the rocks and started watching the Big Sun God in golden and reddish color slowly coming out of the South Atlantic. I kind of entered a meditative state automatically.The vision was amazing. The Sun went up and and when it became a full disk and started to glow more and more we went home. I noticed that all my tiredness and drunkness went away and I was replenished with energy for the entire sunday.No one slept. It was really amazing all of us didnt'feel tired or sleepy. I figured that the rising sun gives more life energy than in the sunset. especially coming out from the horizon on the sea. It's a surplus of energy made of high level of impressions entering the body.
---
Increased Energy
Posted by Shad (Houston, TX) on 07/04/2008


My Sufi teacher has Mr.K.S.Azeemi( at age 81 he does not need eye glasses) done sungazing and he reccomends sungazing with closed eyes for enhancing energy level. Best time he recommends is when at sunrise the disk is orange-red (infra_red). Sungazing with closed eyes is considered safer. But increase your time gradually. This whole thing about bare-foot is nonsense though.
He recommends that while sungazing imagine that energy is coming to your body through the third eye (between eye brows).
---
Increased Energy and Dream Recall
Posted by Karyn (Santa Barbara, California, USA) on 03/13/2014


I learned about sun gazing from an old friend in the 1980s. Every so often I go to the beach before the sun sets and watch it go down, I'd say about 10 minutes total. Like others have said, it is very energizing and produces wonderful and intense dreams. It absolutely affects the pineal gland!! I have no proof of this, but I believe this practice has kept my eyes strong.
---
Increased Energy, Enhanced Well Being
Posted by Richard (Veracruz, Mexico) on 04/10/2021


I hate to disagree so strongly with any protocol, but I found that I was able to go from 10 minutes of sun gazing to 45 minutes in a month's time with quite a few cloudy days to disrupt the experiment. In the beginning, it was difficult getting used to staring at the sun (at sunrise), but I found that the haze on my vision after gazing, completely disappeared at the 45 minute mark. Now it's the easiest thing in the world (sunrise and sunset) and my energy level and sense of well being have increased exponentially. We tend to fear what we don't understand.
---
Multiple Cures Reported
Posted by Debra (NSW) on 05/20/2021 41 posts


I practiced sungazing for years, starting at 10 seconds and building over 7 and a half months up to 45 minutes with bare feet on the dirt to ground the energies into my body (this is important). I would stand on busy highways sometimes and my partner would wait in the car for me to do my times. I was hoping to be able to give up food and at 32 minutes, I lost all appetite for 4 days. I had a severe tooth infection at the time and started a regime on 35% hydrogen peroxide which triggered my appetite again, unfortunately.
Sungazing is amazing. People who speak against it don't usually have all the information I find. It is safe to do in the first hour of sunrise and the last hour of sunset and doing it for 15 minutes a day feeds the Mitochondria, the body's batteries that recharge energy. It overcame all my chronic fatigue, depression, ME and light sensitivity.
I had to stop as I have Macular Degeneration caused by a chronic severe H.Pylori infection and there is still too much UVA even at safe times, which can cause MD to degenerate further, however, I still occasionally stand for 15 minutes on the bare earth and get some sungazing in because it's just mesmerizing and it connects with something deep within me, drawing me to it. It's addictive for sure because it feels phenomenal. I also find it clears my eyes.
---
Multiple Cures Reported
Posted by April (Usa) on 09/29/2020


I have been sun gazing for more than 4months now and healthwise. I feel a lot of improvement.
My sleep at night is regular. Before, I was waking up at 3 am and cannot go back to sleep. My sight has improved. I can read small prints without the use of reading glasses. I stopped taking my high blood pressure meds. My voice has improved. I had an injury to my vocal cord nerve and had some trouble with my voice but now it is getting much better.
And weight is maintained. I read HRM sun gazing procedure.
Now I am doing it for 45 min and I add my meditation to it.
I have a question for anyone. On the Spiritual side, has anyone noticed any improvement in your spiritual side? Since sun gazing activates our pineal gland which is our third eye. It opens our soul.
I want to hear about this. Thank you.
---
Multiple Cures Reported
Posted by Michael (Gig Harbor, Washington) on 08/21/2007


I started sungazing one year ago because I needed more balance in my life. I was depressed do to the lack of sunlight in Western Washington state. In the past year I have logged hundreds of hours of sungazing directly at the sun. Depression disappeared in a matter of weeks, my vision and night vision have both improved. I sleep less and have more energy then I have ever had before. Being in a good mood almost all of the time is another wonderful side effect.
---