Improved Vision
Posted by Ram Jagessar (Toronto) on 03/28/2016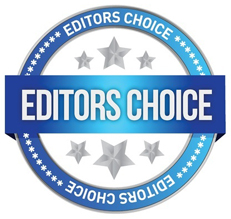 Your situation is not uncommon among sungazers, Yolande. I have been doing HRM method sungazing for 12 years now, and have seen major improvements with my eyes. I am also a type 2 diabetic for 25 years and am now 68 years old.
Early in our sungazing both my wife and I threw away our sunglasses because we found we didn't need them any more. Bright sunlight didn't bother us. My night vision for driving, which had declined badly, recovered fully and now I can drive all night if I have to. The vision in my eyes came better by three quarters of a diopter in both eyes. I observed that the floaters in my eyes, which were plentiful before, declined significantly.
I know several people who have thrown away their reading glasses after doing sungazing for a time. My sister in law found that she could do without her glasses entirely even for driving, although her driver's license said she had to wear corrective lenses.
I met one Canadian woman at a sungazing lecture by Hira Ratan Manek in Toronto several years ago. She came up with a white cane as she was legally blind. A few months later I held a little sungazers get together at my house in Toronto and invited the woman, who came with a friend, but minus the white cane. I was quite shocked, but then she said her peripheral vision had improved due to the sungazing and now she could see some blurred shapes, enough for her to avoid bumping into things. Previously she could see nothing at all, only light and darkness. She said she only used the cane in winter because her vision was not sharp enough to detect icy patches on the ground that would cause her to fall, and so had to use the cane to feel out those patches.
As a diabetic I have seen major major advances in my ability to manage my diabetes from the early days and continuing. Before sungazing I had to be very careful with taking my medication on time and eating meals on time. If I missed out by an hour or two either on medicine or meals my eyes would start getting blurry, I would start feeling very uneasy and my hands would start trembling. After a couple years of sungazing and until today, I find I can miss medication or mealtimes by five or six hours and not feel any diabetic symptoms. I can miss medication for an entire day and three or more meals without paying the cost. I have done and can do fasting (no meals at all) for two or three days comfortably, which diabetics normally can't do at all.
You don't have to convince me of the benefits of sungazing, as I've had many other than the eye and diabetes one mentioned above. Best of all, it all free!
Ram Jagessar
---
Sun Gazing Feedback
Posted by Sam (Uk) on 04/17/2014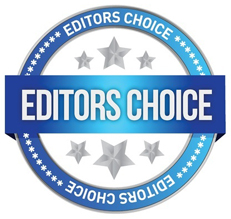 I have been sun gazing since I was a child, I am now in my 40's. I came across articles about sun gazing recently like it is a new thing and that someone has suddenly invented it, which is not at all the case. I have read some of the other comments about rules and suchlike regarding sun gazing and I personally feel that individuals should research carefully so called "new" methods of healing and health before practicing. However I also agree that the individual must follow their instinct when it comes to these things as there really is no rule or set path to healing, as we are all individuals with our own way. What works for one does not necessarily work for another. I have personally been sun gazing for over 40 years with my eyes closed. That's it. No particular time of day or place and no particular amount of time except when I feel it is time to stop. The sun is a nourishing life giving energetic force, so any moment at any time or place I personally feel is suitable. Healing does not occur in specific places except in our minds and there is no right or wrong way. There is no right or wrong way to connect to the source .. there just is. Healing is healing as long as our intent is there and we follow our instinct along with common sense and plenty of research. Energy will follow thought.
---