Kelp
Posted by Merrin (Mundaring, Western Australia) on 11/22/2012

For iodine intake I have made delicious "Kelp Tea" (tastes like clear broth) by steeping Wakame seaweed in hot water and sipping it. The label states it is Australian Certified Organic and comes from icy cold, clear waters off eastern Canada. I presumed this to be a natural source of iodine but now wonder if heavy metals are undoing any good I thought it would do. Any ideas?
---
Kelp
Posted by Julie (Melbourne, Australia) on 05/28/2011


Warning

I want to warn people that not all kelp powder is safe to take due to its heavy metal contamination. My husband and I have supplemented with powdered kelp at the suggestion of our naturopath, for 28 years. Although I had a hair analysis done about 10 years ago in the USA, nothing showed re the arsenic levels. Fortunately this product was safe. However, after returning to Australia, we started consuming King Island kelp from 'pristine waters' south of Australia. Less than twelve months later, our hair started to fall out, we had mental confusion, lack of energy and failing memory, to name a few symptoms. Our son suggested another hair analysis and the results were horrific - both of us were off the chart with arsenic overload. Blood and urine tests confirmed this. Lab testing of a kelp sample found considerable arsenic - organic and inorganic. We bought what was advertised as organic kelp, which means nothing, we now realize, as it was not certified organic. When I see kelp mentioned as an alternative to iodine, I shudder!!!
Kelp grows on rocks at the bottom of the sea, some of which contain arsenic. If heavy metals drain into the waters, the kelp naturally absorbs them readily. You may even be consuming one of the nasty brothers, such as cadmium, mercury, etc. without realizing it.
We are now taking Lugol's Iodine (2%) among other supplements for detoxing and have found Dr. Brownstein's experience and knowledge of great assistance.
I hope this saves someone the misery we have gone through over the last five years.
Replied by Annie
(Melbourne, Australia)
12/26/2012

Replied by Julie
(Melbourne, Australia)
05/29/2014

Replied by Carmel
(Essex, Uk)
11/02/2015

---
Kelp
Posted by Jarret (Calgary, Ab, Canada) on 03/09/2011


Warning

Seaweed, Kelp, are high in arsenic and mercury. I was doing research into taking these as a 'natural' form of iodine. I changed my mind after reading up on it. Liquid Iodine and Acv has been working well for me.
---
Kelp
Posted by Francisca (Michelbach-le-bas, Alsace, France) on 02/02/2011

Hi Bill, I posted a question here on 23/01, I suppose you didn't see it.... I can find the beginning of it if I do a search using my name but it sends me to today's latest posts. I have no idea how to open the page correctly. It was about the quantity of iodine in my kelp drops which I take three times a day and which seems to be quite different from the tablets you talked about. My drops, from Swiss Herbal Remedies, contain 333mg per 20 drops, the quantity I take three times a day, meaning that I take 999mg a day. Do you think that this is the correct dosage?
Replied by Lisa
(Marrakech, Morocco)
02/02/2011

Replied by Bill
(San Fernando, Luzon, Philippines)
02/02/2011

Replied by Francisca
(Michelbach-le-bas, Alsace, France)
02/03/2011

Replied by Francisca
(Michelbach-le-bas, Alsace, France)
02/03/2011

---
Kelp
Posted by Connie (Manitowoc, Wisconsin, USA) on 08/15/2009


How bad is glutamic acid in nori? When the glutamic acid isn't added, but is simply a part of the food, is it equally as harmful? Nori is mysteriously delicious....
EC: Excerpt from a NYTimes Dining & Wine article: "Professor Kirshenbaum responded that nori contains a high concentration of glutamic acid and inosinate, two molecules that create umami flavor. And since two ingredients rich in umami flavor used together can produce a synergistic effect, cheese and truffles, which are often good sources themselves, may not be such odd partners for nori after all." http://www.nytimes.com/2008/01/09/dining/09nori.html

More about Glutamic Acid, a flavor enhancer: http://en.wikipedia.org/wiki/Glutamic_acid
Abstract entitled: "Health benefits and nutritional properties of nori" http://www.springerlink.com/content/h15t30048j0r0447/
---
Kelp
Posted by Shlomo (Los Angeles, California, USA) on 12/12/2008

need brief complementary info re: weal thyroid
I have a question (not a comment): What kind of sea-weed is the one that has the the iodine balanced with bromine and where can I get it? Thanks for providing the answer. Shlomo
Replied by Mona
(Minneapolis, Minnesota)
03/29/2009

---
Kelp
Posted by Ann (Worcester, MA) on 05/25/2008


Kelp: It works wonders for thyroid disorders. It can be given to cats dogs and humans. What ever the problem it will get the job done. Can be purchased at local heath food store. Used in cooking or can be added to pets food.
---
Kelp
Posted by Fran (Rocky Face, GA) on 02/12/2007


Please tell those who are asking that I had read where, if ACV was taken up to 36 hours straight right after a stroke, that all symptoms would be reversed. Also, you might like to know that when a person is getting a transplant they should be on kelp as this helps the body to receive and accept the body part. If not on kelp most likely the body will reject as a foreign part. God Bless You , Fran. I use potassium base iodine not sodium. you can read about this on iodinesources.com-- should remove skin tags etc..
---
Kelp
Posted by Charles (Hillsdale, NY) on 01/18/2007


Hello Please note that kelp is a well known chelation agent for toxins such as metals. Kelp broth is made by slowly heating a six inch long piece of kelp in 1 quart (pure) water for 1/2 hour minimum. Do not boil, as kelp gets slimey. Leave some small pieces of kelp in broth; discard the rest. Use broth in recipes, especially sukiaki. Remedy from Japan--I read that kelp eliminates over 1200 toxins from body--but somehow recognizes difference between, say, good iron and radioactive iron. High in Iodine, too. A remedy for eliminating toxins.
---
Kelp
Posted by Fran (Rocky Face, GA) on 01/12/2007


Kelp is a herb with iodine in it. What I read was if you are going to get an organ transplant be sure and take kelp as it helps your body not to reject the organ.
---
Knee Issues
Posted by Kris (Winnipeg, MB Canada) on 06/04/2009


iodine cured Bad knee.
35 years with bad knee. joint would come off some times. always swollen. applied regular iodine externally three times a day. applied one week on and 4 days off. only the affected part would mildly burn and the knee will feel bug crawling inside the skin. after a week the bad skin looked like war zone. so gave four days break. new skin came after break. started the application again. itch started badly on the knee. applied Tea tree oil over iodine to stop the itch immediately. after 4 weeks knee shape came to look like normal. at this time the effected part squeezed to the size of a quarter. still kept on applying on the affected area and surroundings. pain went away after 3 weeks from the start up of the application. but didn't stop applying. this has been 4 months now. knee is like brand new.
i did switch from regular store available iodine to lugol's iodine after 3 months. started applying iodine to every family member's joint pain and cysts. iodine never failed to cure.
---
Margarita
Posted by V (Mt Grove Mo) on 11/26/2013


One word to all suffering from Lyme: Margaritas.... Not kidding. Something about the combination of lime salt and tequilla works against parasitic infections. Think about it. Mexico, Margaritas, and the worst parasitic water ever but the Mexicans aren't suffering from Lyme. I tried it 3 times a day and no more Lyme.
Replied by Ann
(Va)
11/28/2013

---
Menstrual Issues
Posted by Heidi (Troup, TX) on 12/07/2006


I had been menstruating for 7 weeks straight (very heavy) and went to my family doctor. She wanted to put me on birth control. I am 37 and I smoke so I didn't think that was a good choice. I decided to see me chiropractor who put me on the iodoral iodine and my menstrual period stopped in 3 days and has been regular for over 7 months. I also feel better and have more energy. I can tell if I haven't taken them. I start to feel "blah".
---
Menstrual Issues
Posted by Donna (Aspen, CO)


I totally cured my PMS, as I used to have severe anxiety, temper flare ups and acne. I paint myself with 2% tincture of iodine every AM & PM. Noticed the change within 2 days! Also, my allergies went away, my teeth weren't sensitive anymore.
Recipe: Paint about a 2" X 2" area on your stomach area, always moving the spot around to different locations (or the skin gets dried out and itchy). Just two days ago I forgot to paint in the morning, by evening I had a acne starting to form on my chin, I quickly painted my tummy, and when I awoke the next day it was gone!
If your paintings don't absorb then you can put off painting, maybe every other day. It means your iodine level is okay, maybe you really don't need any. However, I read that 80% of Americans are iodine defficient. They used to put iodine in all of our flour products (before 1966), then they discovered bromide, it is easier, cheaper, less messy and makes ingredients mix well, so it's in all of our bread, flour products (except "sprouted grain" breads/products & 100% organic) cakes, even Gatorade and Mountain Dew (it was found in Dansani water too)!
Fluoride, chlorine, bromide & iodine are all halogens, their atomic weight determines which one deletes the other, fluoride being the winner (doesn't that make you happy). Iodine is the loser, so all three delete iodine. That's why we are all deficient, we cannot escape fluoride, chlorine and bromide! So, paint paint paint, you only absorb what you need!
EC: We asked Donna for more information...
Replied by Donna
(USA)
11/24/2005

Replied by Donna
(USA)
07/20/2006

Replied by Ellen
(Shellharbour, Nsw Australia)
07/12/2012

RB
(Somewhere in Europe)
10/11/2022

Replied by Sara
(The Beach, Canada)
07/12/2012

Replied by Sara
(The Beach, Canada)
07/12/2012

Replied by Hashiaussi
(Melbourne, Australia)
07/12/2012

Replied by Aimee
(Tampa, Fl)
11/08/2012

Replied by Colin
(Vancouver, B.C., Canada)
11/18/2012

Replied by Carmel
(Essex Uk)
11/02/2015

---
Multiple Cures
Posted by Kathryn (Brevard, Nc) on 05/05/2016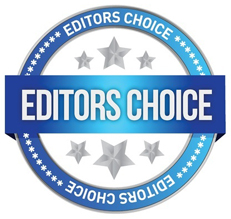 Since I get such great benefit from this site and all of your reportings, which I appreciate so much, I am writing to tell you that Iodoral (iodine) has helped me tremendously. My thyroid has been low for many years now. I've taken many things for it to no avail. Also suffered from adrenal fatigue, parasites, leaky gut, excess heavy metals, heart palps and arrythmia, and candida.

I read Lynn Farrow's book on high-dose iodine after beginning Bill Thompson's candida program (also with great success so far, I might add - thank you Bill). I am not 100% cured so far, but I am very happy with the results of both. Bill's protocol is unique in candida-cure land, imo, because it includes Lugol's. I find I hate the taste of that and it is easier for me to use Iodoral.

So, main symptoms: Hair loss, constant fatigue, extreme brain fog, with heart palpitations and arrythimia, especially at night so I was sleep deprived.

Dosage: Started with 25 mgs. Iodoral with salt loading and all the suggested supplements in Lynn's book (you'll have to look it up). In one week, went up to 50 mgs. In a couple of weeks, went up to 100 mgs. All this is intuitive for me, mind you, and no doubt will be for you. A short time after that, went up to 150 mgs.

Now, I am not salt loading and taking Vit. C only sporadically, but still take all the other suppies with the Iodoral. Whereas my heart palps used to keep me awake, I now only notice them once in a while and they are very mild. The brain fog is greatly reduced (Hallelujah! ), hair no longer falling out like it was and I have lots more energy and motivation. Still taking my OTC adrenal and thyroid glandulars. I had stopped them when I started the Iodoral to see what would happen, but then began again and they seem very helpful.

Was it the candida protocol or the high-dose iodine, (or the stuff I do for leaky gut and parasites)? One led to the other and both have been winners. I say, without the iodine, the candida protocol would not be as effective. I just wonder if the Iodoral will be a lifetime thing? I know I'm a lifer on the candida suppies (plus the diet) but I'm happy to take them all to get these results. Quality of life is much more important to me than quantity. Many thanks.
---