Multiple Remedies  
Posted by Tania (Stockholm, Sweden) on 10/21/2005


Hi. I guess I do look far younger than my 51 years coz people think I'm in my thirties! I smile when people ask me how do you look so young? I smoke and seldom drink beer but I think it's the heart forgiveness and keep smiling keeps you young. Prayer also. I use sunscreen mixed with a few drops of moisturizer everyday.I also take a mineral mulitvit b complex with has the omega 3 included in the pill. I walk my dog for 10 mins trice a day. I hardly keep good meal hours but sleep 8 hrs is a must even if it 2.30 in the morning. I use a scrum on my face once in ten days. That's it. And you know what I can walk as fast as a teenager if not faster! My skin body and hair is yummmmm! luv to all tania.
---
Posted by Monique (San Francisco)


I am a massage therapist in San Francisco. I am 39 but people guess my age is anywhere from 23 - 29. I think it has to do with a number of contributing factors. Since you asked, I will share them with you! First, I try and get enough sleep. If I don't get enough sleep one night, I make it up during the day with a short nap. Just lying down for 10 minutes often revitalizes me. Since I give a lot of my energy to my massage clients, I am careful to work out and keep my body vital with energy. At the same time I am careful not to work out too much! I lead a relatively serene lifestyle... boring to some, I am sure... I do think my lack of addiction to adrenaline and my determination to maintain my body at optimal vitality contribute to my youthfulness!
---
Neck Massage With Castor Oil  
Posted by Anna (NYC, USA) on 09/16/2009

I have been looking over your skin and fountain of youth remedies. What surprises me is that no one is mentioning the neck! I have come to conclusion after looking at myself in the mirror and people-watching that the neck gives it all away. It doesn't matter how smooth your face is, if your neck is wrinkled and has lost elasticity, you can look years older than your age! I am 37 years old and my neck looks like it's been through the wringer. When people guess my age they guess older, not younger, even though I have no wrinkles!!! I don't know if this will make a difference, but I am started to massage my neck every night with castor oil. I will let you know if it works. I would like to know if people agree with my observation or if I am loco en la cabeza!!!
Replied by Lee
New York, New York, New York
09/16/2009

Replied by Catherine
Seattle, Washington
09/17/2009

Replied by Sue
Risbane, Qld Australia
09/19/2009

Replied by Lisa
Thousand Oaks, Ca, USA
09/19/2009

Replied by Tahiti
Monroeville, Pa
09/19/2009

Replied by Maureen
Etobicoke, Ontario, Canada
09/21/2009

Replied by London
Sandusky, Ohio
05/07/2011

---
ORH's Fountain of Youth Remedies  
Posted by Robert Henry (Ten Mile, Tn) on 03/02/2017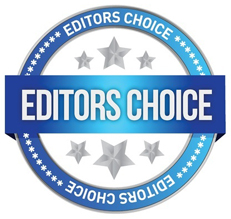 ANTI-AGING TEST RESULTS
HI U GOD FEARING FOLKS DOIN,,,,,,,,,, I worked hard all my life and accumulated a little jack and now spending it on health things. This test showed some good results and some not so good. The not so good were due to me not addressing the situation. The one's I addressed were right on the money and I want to share those with you so you do not have to spend any money on an Anti-aging doctor. So here goes.
My RBC Mg was 5.5 within the range 4.0-6.4. She gave me pat on the back for that test. So what did I do to get that number. Got back problems, so I spray my hands every morning with MgCl and wipe it on my fanny and lower back. Then I follow that up with DMSO to drive it into my hips. That's all I do. The cost is not a deal.
The next is a no brainer and that is Vit D3.
We take 21,000 iu's every morning and my test was 78 with a range of 20 -100. D3 is cheap, but you must buy quality. Do not use D-2 as that is synthetic and made by Big Pharma.
My Cardiovascular tests were out of the ball park and what do I do for that? Well, we eat lots of green veggies and little processed food, but we do what is the mantra of all who read EC and that is ACV. My HDL was 63 and LDL 103 with a 78 for Triglycerides. That ain't too bad for an 80 year old Redneck. I won't go into my deficiencies as I did not address them due to my back and AFIB. Hope this epistle has saved you some time and money.
We headed to the farm this weekend to plant muscadines, blackberries and blueberry plants that have bit the dust due to the cold snaps.
I have totally run out of spit.
=====ORH=========
---
Posted by Robert Henry (Ten Mile, Tn) on 01/28/2017


HI U Timh,,,,,,,,, in a state park in Fla with no TV, no internet, so we read and do our health things.
When we come here when the weather is warm…. then sunning on the beach consumes our time. Not so when it's too cool for that. Now we read old health books from yesteryear. One that we talked about years ago and that is the Russian Author, Mikhail Tombak, who wrote CAN WE LIVE 150 YEARS. He has written many, but that is the Bible as far as I'm concerned. He's the guy who advocates Spanish black radish and I was going to send you some but my crop failed. Know you could write a book your-self, but I suggest you get this one and read it at least 3 times.
This book gives you directions to clean up outside and inside. He says " eat right and you will live 10 years longer……. but breath right and you will live 20 years longer". He's big on keeping your spine aligned. I read this book some 10+ years ago but forgot his teachings.
For instance ……. the importance of food combining. He tells you why because protein, fat, carbohydrates all digest at a different rate. You have to factor that in and why. He tells you why you must chew your food some 30 times. That is hard because you keep wanting to swallow. He tells you why you do that for your health.One of our health toys you will recognize because you use it constantly. That is the Parasite Zapper. We are doing that in conjunction with Bob Beck's Blood Purifier. Both work off low DC current. I also brought my PDMF to address my lumbar pains. We do our bed PT on waking and and then swap massages followed with our hand vibrator. This has given me the courage to re-dedicate my health efforts.
Lately, I have fallen off the wagon. We are a boggie couple as you will see in the video that our daughter recently took. Won't get us first place in a Myrtle Beach Shag Contest, but will let us participate. Our goal is to do this boogie at age 90, ten years from now. That won't happen unless we get serious about our health. This is ORH and his Tractor Driver reliving their youth of the '50's.
https://www.linkedin.com/pulse/how-do-you-define-success-dance-says-all-paige-dumoulin
Think we will make this an annual health retreat.
=======ORH========
EC: Fabulous and inspiring dancing, thank you!
Replied by Mmsg
Somewhere, Europe
01/29/2017

Replied by Timh
Ky
01/30/2017

Replied by Mama To Many
Tn
01/31/2017

---
Probiotics  
Posted by Lisa (Thousand Oaks, Ca, Usa) on 12/23/2012

Hi Everyone, I want to post this great interview with Donna Gates speaking on the gut health, probiotics and the connection of these with anti-aging and emotional/ mental health. She speaks on aging and living well. And what is crucial for men as they age. I hope you take the opportunity to listen.
http://theawareshow.com/s8/offer/gates#Replay
Scroll to the bottom of the page where you will see the audio interview. Best of health to all, Lisa
---
Raw Food Diet  
Posted by Sylvia (Bradenton, Florida) on 09/24/2008


Apple cidar vinegar in conjunction with the raw food diet lifestyle helps me stay young.
Replied by Caitlin
Austin, TX
05/02/2009

Replied by Vina
Powder Springs, GA
05/02/2009

Replied by Cat
Austin, TX
06/14/2009

Replied by Preet
New York, USA
06/15/2009

Replied by Catlin
Austin, TX
06/19/2009

---
Posted by Ronn (Bountiful, Utah) on 03/30/2008


Dear Sirs, I am 58 and could pass for 40. My face is very youthful looking. I have very few wrinkles and have had no blemishes for years. My diet has been make up of as many raw foods as I can. I eat a steady diet of raw organic nuts and seeds. There is a great web site, tierrafarms.com, that I purchase them from. In addition I never wash my face with soap only with warm clean water. I use an oil after shaving called Squalane, oil from sharks I believe. I have for years put on a moistureizing lotion each morning after my morning bath. Hope this can be of help to some of you out there.
---
Red Beets  
Posted by Julian (Crosby, Texas) on 08/03/2007


In Slovack villages the people live to be 100 years old. Many have tried to learn the secret. Scientists Believe that Red Beets ( that the slovacks eat like americans eat carbs) Is the secret to longevity.
Replied by Anna
Philadelphia, PA
03/25/2009

Replied by Dianna
Austin, Tx
03/25/2009

---
Replied by John1230
Delhi, Delhi, India
09/08/2011

Rhodiola and Vitamin E  
Posted by Sandy (In the sticks, Nevada) on 08/04/2008

Hi, I tried the rhodiola & Vitamin E fountain of youth formula and it didn't seem to help me in any way. I believe this is because of the brand I was using. If you could email me directly and share the brand of rhodiola you have had results with, I would be very grateful. Also, is there an easy way to take flax seed oil other than mixing it in cottage cheese? Thanks in advance for your help.
EC: Sandy, unfortunately I can't remember the name of the rhodiola that I bough a few years ago (at Whole Foods) that produced such good results except that it was liquid gel cap and it came from Russia... perhaps Nature's Way? It was quite expensive, that I do recall. The second time I bought the rhodiola, I bought the capsules containing powder and it didn't provide the same results whatsoever! In fact, I got a bad headache from it... I haven't tried it since then.

People have been reporting taking flax oil straight up or mixing it in salad dressing.
Deirdre
Replied by Robert
Manhattan, New York
10/05/2008

Replied by Robert
Manhattan, New York
10/05/2008

---
Posted by Pinki (Chicago, USA) on 12/17/2007


Dear All, I was really looking for a remedy for open pores on face due to acne and when I browsed for remedies posted by Ted, I found that taking zinc acetate as one of the remedies. My skin and hair are not oily, they are more on the drier side but still I have immense hair loss. Also, I have pores on my face due to severe acne I had as a teenager. Also, I have been taking Rhodiola and Vitamin E for glowing skin which is working wonders. Do you still recommend me taking zinc acetate for shrinking my pores on the face? If so, should I stop taking Rhodiola and Vitamin E then? Please Let me know. Looking forward for your reply. Thanks, pinki
---
Posted by Clara (New York City, USA) on 04/05/2007


I recently started taking rhodiola and vitamin E in the mornings and afternoons, and I've noticed a huge difference in my energy levels. My skin is more radiant, and I have a lot more energy than I used to. However, a word of caution -- two rhodiola capsules per day might be too much for some people. I noticed that after the afternoon dose I was feeling a little nervous, jittery, and restless, so now I take only one rhodiola capsule in the morning, and I take the vitamin E in the morning and afternoon, and it seems to work better for me. I'd highly recommend this remedy, but be careful with rhodiola if you're at all prone to nervousness and/or panic attacks.
---
Posted by Artemis (Bismarck, ND) on 02/19/2007


I started Rhodiola about a week ago for the "fountain of youth" benefit. When I added the Vitamine E, I experienced severe, nearly arthritic pain in joints and muscles. I have not experienced the improved sleep pattern, either. I plan to stop the herb a few days then restart on lower dosage.
---
Posted by Earth Clinic (Los Angeles, CA)


We've just simplified our fountain of youth formula after experimenting for the past 6 weeks. The concoction we listed here previously takes too much time and energy to carry on for more than a day or two!
We have noticed that along with drinking plenty of water, the 2 supplements listed below will take 5-10 years off your face within a matter of hours. Unfortunately, these effects are short lasting. If you stop taking the supplements, your glowing and youthful skin will disappear once the supplements leave your system...
RECIPE:
1. Drink at least 8 glasses of distilled water a day.
2. Take together, 1 Rhodiola and 1 Natural Vitamin E capsule first thing in the morning, and then repeat the supplements in the afternoon.
You will notice that the combination of rhodiola and vitamin e causes your pores to shrink. This combination is almost as good as getting a facial.
The supplement from Siberia called Rhodiola costs around $30 for a quality brand. Make sure to read our fact sheet first to see what you need to look for. We tried dropping the supplement to see if just water and vitamin E would work and decided that no, this was an important component. Similarly, we don't think you can just take the Rhodiola and get these fantastic results either. It's the combination of rhodiola and vitamin e water that is so potent.
If you decide to try this combination of remedies, give it a few days and then please let us know (yea or nay) what you think!
P. S. 1: No, we don't sell Rhodiola, but you can read more about it here.
P. S. 2: The following combo produces immediate results if you already exercise regularly and eat well (i.e., no fast or junk food). If you don't, this concoction may not work at all.
Show a Kindness  
Posted by Hisjewel (America, New York) on 02/11/2017


"Show a Kindness"
Valentine's Day says, Remember to show love. You know, do something that shows you really care. Remember to be thoughtful. Check and see if someone is okay, let someone know you are okay. Your thoughtfulness will give someone a smile.
For those of us who have family, friends, a marriage etc. we really should not be waiting on a special day to express love and appreciation. Often we get so wrapped up in ourselves and own problems we don't even call and see how others are doing, or perhaps our work calls for most of our time. As the song says we need to, "Stop, look, listen to our heart hear what it's saying".
Our thoughtfulness may give someone laughter, healing, a smile, an appetite and perhaps bring them out of gloom. It may give an elderly person incentive to live on a while longer.
HisJewel
Replied by Megan
Ny
02/12/2017

---