Ted's Feedback
Posted by Ted (Bangkok, Thailand) on 02/09/2009 385 posts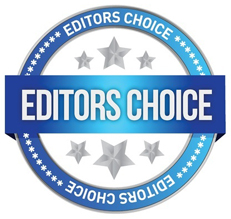 In response to Monica (Albuquerque, New Mexico, USA) on 02/08/2009:
The best bloodroot remedy appears to be the simplest, which is 40% bloodroot and the rest is pure ethanol alcohol (found in vodka and beer). The addition of zinc chloride I believe is not helpful and caused burning sensation. Bloodroot if given in small quantities, although salves are too strong and painful because the dose is too large took me some time to resolve and it turned out a diluted bloodroot tincture works the best. The application of them generally leaves no scar and I am looking at the results of removal of skin tags if used only in a tincture form to work fairly quickly. Therefore because of the regenerative capacities of bloodroot the stem cells seems to be what bloodroot is promoting and hence the lack of scars. This is seen also in aloe vera oil and aloe vera extracts also as well as colloidal silver and colloidal gold.
The reason it has taken long for me to post the issue of bloodroot is to resolve the problems of pain and the associated dose and frequency which I have resolved. Hence the standard dose internally appears to be between 3-6 drops taken between 4-6 times a day. A minimum dose is closer to 3 drops taken 4 times a day. The concentration of bloodroot tincture (powder) is between 40-60% and the rest is ethanol alcohol. Black salve caused a lot of gastrointestinal distress, bloating and pain, but given the right concentration and dose, it doesn't cause any pain or cause additional scarring, as we have seen during treatment periods using the bloodroot salves. A possibility exist to use other forms of bloodroot powder, in very small quantities dissolved in water is another way to do it also. A bloodroot tincture can also be purchased from most health food stores seems to work fine also, against warts, Morgellon's disease, lupus, cancer polyps, cancer tumor, human papilloma virus, hepatitis C, hepatitis B, and even brain functions because of its regenerative capacities. The secret appears to be the dose and this is followed by vitamin B complex and alkalization. For some reason or another the pain and the associated anxiety that exists turns out to be that the bloodroot depletes the vitamin B complex, or that the body needs more of the vitamin B complex, some vitamin C and alkalization to prevent the associated negative side effects associated with bloodroot use.
Most people who did used bloodroot skipped with dose, frequency and concentration which prevented their lack of success and overlooked the resulting requirements of vitamin B complex which is why bloodroot is an overlooked remedy. I didn't overlook, but I had to resolve some technical use (besides trying to get them!), and their results before actually posting them.
Ted
Replied by Carin
(Cape Cod, MA)
02/21/2009

---
Ted's Feedback
Posted by Ted (Bangkok)


I have recently decided to add two more things that are extremely important to Emergency Medicine kit. It is:
Bloodroot tincture
Clove oil
B complex.
The bloodroot tincture have cured many parasites inside the body - including the brain, as well as Morgellons and many parasites identified in Hulda Clark. The bloodroot tincture also eliminate hepatitis C, hepatitis B, colon polyps and a host of many other major diseases due to parasites, tough HPV virus, and has an anti-cancer properties. The key to successfully using it is to also use vitamin B complex as well as getting a low dose dissolved in a glass of water and baking soda to help healing of damaged tissues.
The clove oil is needed to handle diabetes attack, sudden circulator problems or numbness, as well as unexplained dizziness, food poisoning and cholera. That's why it'is added to the emergency aid kit.
It is also important that bloodroot page is added from the results in treatment of Morgellon's disease, internal parasites, Hepatitis B, Hepatitis C, Colon polyps and cancer tumor. It's fairly effective in a handling of these that it deserves attention. From now on the bloodroot will be added to many remedies because of its effectiveness in dealing with a range of conditions.
Ted
Replied by Rob
(San Antonio, Texas USA)
11/15/2010

Replied by Kat
(Comox, Bc)
01/12/2012

Replied by Jessaka
(Tahlequah, Ok)
12/27/2012

Replied by Cindy
(Toledo, Ohio)
12/27/2012

Replied by Angela
(New Castle, Indiana)
05/07/2013

Replied by Mary
(Regina, Saskatchewan, Canada)
05/08/2013

Replied by Angela
(New Castle, Indiana)
07/04/2014

---
The Fda and Bloodroot
Posted by Trish (Kansas City, MO) on 09/06/2007


This comment is in response to the individual [Edit. Note: See Ally's email below] who mentioned quackwatch.com. Yes, the FDA has not spent any money researching bloodroot because it is a natural substance and is not patentable. Most folks aren't going to spend money researching something if there's not profit to gain, especially organization like the FDA and Big Pharma whose only interests ARE profit, not people. Also, you should go back and notice who operates quackwatch.com. Lo and behold, a medical doctor...someone who probably won't make too much money if he tells his cancer patients to take bloodroot and avoid costly surgery and chemo. He also has the following listed on his site as 'signs' of a 'quacky' website: General Characteristics: Any site used to market herbs or dietary supplements. Although some are useful, I do not believe it is possible to sell them profitably without deception, which typically includes:
(a) lack of full disclosure of relevant facts,
(b) promotion or sale of products that lack a rational use, and/or
(c) failure to provide advice indicating who should not use the products.
During more than 35 years of watching the health marketplace, I have never encountered a seller who did not do at least one of these three things. Any site used to market or promote homeopathic products. No such products have been proven effective.
Any site that generally promotes "alternative," "complementary," and/or "integrative" methods. There are more than a thousand such methods. The vast majority are worthless.
Any site that promotes "nontoxic," "natural," "holistic," or "miraculous" treatments.
So EarthClinic.com is now a 'quacky' website?? I think not! No disrespect to nay-sayers or doctors...but I can tell you for several years I have dealt with chronic constipation, severe acid reflux and heartburn, depression, insomnia, acne, and the list goes on....I went to several doctors, had several cameras inserted through just about every hole in my body and was constantly sent home with a prescription or the threat of a future surgery. I had mentioned on more than one occasion to my doctor about possibly getting colonics done, after reading about how insanely importantly it is to keep your intestines and colon clean as they are a major govern in your immune system. I was told that colonics are dangerous. I have been getting them done for over a year now and my health has never been better. No acid reflux, skin is remarkably better, no depression, and so on. Oh, and for the record...those of you who go to WebMD for advice as well, that site is a marketing tool for BigPharma.
---
The Fda and Bloodroot
Posted by Kent Estes (Lake Wales, FL) on 05/28/2007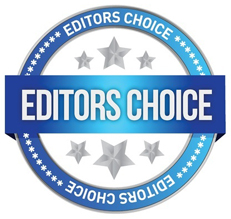 I am the Kent who's emails were so astounding that the FEDs used it to help prosecute Mr Caton. (altcancer.com) Unfortunately, for Greg, they (the Feds) determined on their own behalf without contacting or consulting me, that my story was unbelieveable and used it to convict Greg. Mind you he was convicted on all sorts of Bogus charges as altcancer.com used all the correct wording to avert selling as "medicine" by US law. The court dis-allowed me to testify. I am healed of Carcinoma of the tongue grade 3 with US/FDA/AMA doctors and lab results before, and the Texas renowned Cancer Clinic after showing that not even a microscopic remnant of cancer was left at the site or in my blood. It has been 7 years, since that time. I am looking for a good source of bloodroot product for my friends and relatives as I cannot get it from altcancer any more.
Replied by Donna
(Az)
09/07/2020

---
The Fda and Bloodroot
Posted by Cindy (Gladstone, Michigan) on 03/20/2007


Hi everyone,
Back a few years ago I called the Alfa Omega company about some cancer medicine for a friend of mine. The woman that answered the phone told me what to purchase. I never did buy the medicine at that time because my friend wasn't sure he wanted it. Later on he finally did tell me to go ahead and order it for him. When I called to order I was told that they didn't have any products left because the FDA raided their store and took all their products with them when they left and they also put the herbalist in jail.
Another thing about this story you have never been told yet is that this Alfa Omega store was in the Bahamas' NOT here in America. They raided his business with guns drawn. I've also heard they've done this to other places that sold natural products. As far as the Alfa Omega web site now that's here in the U.S. You think the FDA is there to protect us then think again. The drugs they sell kill more people then and kind of illness. And they are also controlled by the Mafia. Here's a web site to check it out. http://educate-yourself.org
The FDA has also threatened the guy that had this web site about his products too. The FDA also controls our government. I know this sounds like a horror story and it really is. Here's another web site you can look up: www.newswithviews.com
Earthclinic, Please don't use my last name when you put this on your web site. If anyone wants to ak me something they can ask from your web site like i've noticed others doing. Thank you for letting me spout add my 2 cents worth because when i here or read about people being put down for being willing to help others with products that really do cure people of whatever ails them it really makes me angry. As far as the FDA they haven't been testing their new drug for being safe in years, we're just their little guinea pigs.
Replied by Net
(Middle of the Mitten, Michigan)
03/11/2007

---
The Fda and Bloodroot
Posted by David (Charleroi, PA) on 02/06/2007


Blood Root Salve. You asked why the producer of Bloodroot was thrown in jail. You can NOT claim to cure, treat or diagnose any disease, or you are practicing medicine without a licence. It is the law. You can NOT distribute any such substance, making such a claim either. A doctor can NOT use a remedy that is not approved by the FDA. If you tell your doctor you are using Blood Root, he will not stop you, for fear it may actually work. The FDA will NOT approve a "drug" that is not patentable. No natural substance can be patentable. Bloodroot is a "natural substance". Therefore the FDA will never approve it for anything. There will NEVER be enough 'scientific research' for Blood Root. Because no one will ever pay the millions required for the "approved research". Some say in the USA we live in the land of the Free. This is not so when it comes to medicine or your health. Our only hope is that Sites like this remain open to the public. I pray to God that you remain open. Bless you.
---
The Fda and Bloodroot
Posted by Toby (Livingston, Montana) on 11/02/2006


I just wanted to let you know that the FDA is enforcing putting testimonials on sites that sell the products, so I had to remove the testimonials and they are on www.alternativehealthtestimonials.com . This site is designed for testimonials regarding alternative health products. Thank you, Toby McAdam, Risingsunhealth products McAdam health.
Replied by Anne
(The North Of Ireland)
11/09/2016

---
The Fda and Bloodroot
Posted by Jack (Toledo, Ohio) on 05/07/2006


ALPHA-OMEGA LABS WHICH THE FDA CLOSED DOWN FOR CURING TOO MUCH CANCER DID SELL "CANSEMA CREAM" WHICH KILLED SKIN CANCER. BLOODROOT GOT RID OF 3 PRE CANCER SPOTS ON MY SKIN.
THIS MAN WAS TOLD THERE WAS NO HOPE FOR HIM!! HE POSTED HIS OWN TREATMENT WITH GRAPHIC PICS AT THIS SITE, I KNOW THE MAN WHO HAS THE FORMULA SO IF ANYONE NEEDS IT LET ME KNOW, WORKS ON PETS ALSO.
Replied by Jack
(USA)
06/24/2007

---
Throat Tumor
Posted by JOHN (PRESCOTT, ARIZONA) on 03/24/2007


I RECENTLY REMOVED A TUMOR FROM MY THROAT WITH BLOODROOT PASTE. IT TOOK 10 DAYS AND WAS PRACTICALLY BLOODLESS.
Replied by Josephine
(Bent, New Mexico USA)
03/19/2009

---
Warts
Posted by Ida (Poplar, Mt ) on 09/17/2018


bloodroot for wart removal:
I used it for wart removal and skin tags before. It is long past expiration date - 1997.
---
Where to Buy
Posted by Barbara (England) on 03/08/2021


Does anybody know where I can buy the bloodroot powder only for removing skin moles? I also have some verrucas on my feet and wanted to try just the powder, not the salve, as the salve spreads and takes longer. I bought many years ago a powder and it was white and I mixed it with a little water. I emery boarded the mole and applied the paste only to the mole and it went black and fell off, only one treatment was needed and I liked that.
After I was left with a pink mark and eventually a whitish scar but looks better than the mole. If anybody can find just the pure powder please let me know. I think they took it off the net.
Replied by Kerry
(Red Deer County, Alberta, Canada)
07/08/2022

kimberly
(Washington)
02/13/2023

---
Where to Buy: Australia
Posted by Rob (Newcastle, Nsw Australia) on 02/15/2015

Hi all, I would be most appreciative if someone could advise me of a supplier of Bloodroot/Black Salve. Thanks to the TGA here in Aus, I am finding it impossible to source a supplier. Thanks in advance.
Replied by Andy
(Monterey, Ca)
02/17/2015

Replied by Tim
(altcancercream.com)
04/07/2015

Replied by Nika
(Peters)
07/16/2018

Replied by Darrell
(QLD)
07/03/2022

Geo
(Fairview, NC)
02/05/2023

---