Manuka Honey  
Posted by Manuka Mom (Los Angeles) on 08/19/2016


My golden retriever had Pyometra and was honestly too weak for surgery. Her body was lifeless. She was on death's door. I gave her manuka honey (16+) 1 tsp. 3X day. It cleared the Pyometra, which was truly a miracle at that point. She was so sick and I was fearful I would never get her to eat, but it was just a matter of listening to her. I made her a smorgasbord of food options but noticed she was begging for my husband's COOKED chicken. Interesting to note, she couldn't tolerate her normal raw foods diet at that point, so I cooked chicken for her, and she ate it. She bounced back and that was well over two years ago, by the way. In the end, I'm not suggesting this will work for anyone else, but she was so sick that I we nothing to lose except for the sweetest little girl in the world. Please check with your vet. Ours was supportive (thank goodness)!!!
By the way, there are TONS of amazing studies on Manuka honey (most conducted outside of the US). Read the research. It's pretty compelling. Also Manuka honey is GREAT for topical infections too! Honestly, I am shocked that no one else appears to have posted about Manuka honey; it's the BOMB. I won't forget the fear of losing her, so my heart goes out to anyone dealing with a similar situation. Blessings to you!!!
Replied by Ashley
Dallas, Nc
08/27/2016

Replied by Robert
Tx
08/31/2016

Replied by Manuka Mom
Los Angeles
08/31/2016

Replied by Robert
Tx
09/03/2016

Replied by Manuka Mom
Los Angeles
09/12/2016

Replied by Theresa
Mpls., Mn
09/13/2016

Replied by Tracy
Ohio
09/21/2016

Replied by Manuka Mom
Los Angeles
10/14/2016

Replied by Pat
Chicago
10/21/2016

Replied by Manuka Mom
Los Angeles
10/28/2016

Replied by Claire
West Yorkshire
11/23/2016

---
Pyometra Remedies  
Posted by Phiesty (Bronx, Ny) on 08/26/2013

I need Teds Help Asap!!!
I think my dog has Pyometra. My female dog has had a few irregular Cycles. For example instead of every 6 months she has had it about every 4 months at least 2-3 times. Her cycle began July1, 2013 while it ususally last about 3 to 4 wks she still has what I believed was her cycle and it is August 26, 2013. Two days ago she started with diarrhea in which I gave her pumpkin for but then I also realized that she is soaking her pad as well. At first I thought she was urinating on herself because there was so much liquid but I noticed faint blood with yellow. I believe it is also pus. She doesn't want to eat or drink and is not active. No fever and she is very uncomfortable. I did an internet search and came up with pyometra. She is not having loose stools Just 1 dropping in the mornings and it's softer than usual but noticed her belly hurts when picked up. I will take her to the vet but I want to know if you have any available information that can help my dog with natural remedies. I am scare to lose my dog to this horrible surgery of removal of her uterus. She is a small breed Maltese and Yorkie and weighs about 11 pounds and measures from neck to tail 12" inches and just turned 7 Yrs old. Please Help I don't want my dog to die. I love her so much and don't know what I would do without her.
Replied by Theresa
Mpls., Mn
08/28/2013

Replied by Tina
Ohio, US
12/26/2014

Replied by Theresa
Mpls., Mn
12/26/2014

Replied by Maria
Sturgis, MI
01/21/2015

Warning

Replied by Louise
Port Elizabeth, South Africa
03/10/2015

Replied by Theresa
Mpls., Mn
03/11/2015

Replied by Jeremy
Stroudsburg, Pennsylvania
05/25/2015

Replied by Wendy
Columbus, Oh
05/26/2015

Warning

Replied by Cassie
Port Jervis, Ny
05/31/2015

Warning

Replied by Theresa
Mpls., Mn
06/02/2015

Replied by Hayde
Cebu
09/07/2015

Replied by Theresa
Mpls., Mn
09/08/2015

Replied by Deicelylah
Las Vegas, Nevada
05/06/2016

Replied by Stephanie
Nevada
08/27/2016

---
Vitamin C  
Posted by Venus_in_mars (Venice, Ca) on 09/23/2016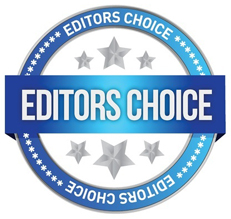 My dog had been excessively panting for a day and a half and engaged in nesting behaviors although she is not pregnant. It was 2am in the morning and she was acting restless and panting excessively although it is no longer hot and the summer had just passed. I gave her 1000mg vitamin c in coconut oil and almost immediately it stopped her panting and her temperature went down.
The first sign something was wrong was a couple of weeks ago when my dog wouldn't want to go on long walks. She usually loves her daily walks, but she would walk just a little, then stop, and would want to turn around to go back home. I knew something was wrong then, although she was eating normally. However, she looked a little depressed and I thought it might be the summer heat.
In addition, at the same time, I noticed one of the dogs had a bloody discharge along with the urine- but it cleared up after a day, so I didn't think much about it.
However, when my dog started panting excessively, I knew something was wrong! I feared the worst and thought it could be pyometra. However, it was 2am in the morning so I gave her the 1000mg vitamin c powder in coconut oil. This completely resolved her panting and fever almost immediately.
I rang my vet in the morning and he thinks she is fine now that her condition has stabilized. He thinks dogs may pant excessively when they are in heat. I noted that her last heat was 6 months ago. However, intuitively, I knew it was something more than that because she was also acting very clingy and will want to be around me all the time, and she only does that when she is sick.
Anyhow, the one dose treatment of 1000mg vitamin c completely resolved her panting and fever and she is eating normally. I am taking her to the vet on Monday (when they are open) but I will continue to monitor her behavior and give her the 1000mg vitamin c treatment for the next week.
Currently I also supplement my dog's food with sunflower lecithin and taurine, but will add vitamin c (200mg) daily to the mix. Vitamin C powder is a staple in any family's cabinet!
(Note: I have a toy poodle, and she is 7 years old, and weighs approximately 3-4kgs or 5-6lbs; Dosage was 1000mg vitamin c powder in a tablespoon of coconut oil)
---
Posted by Lani (Philippines) on 08/13/2015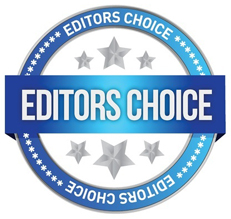 My dog is a 12 year old terrier-lab mix who recently had open pyo. She suddenly lost appetite and became emaciated and had weak hind legs and pinkish vaginal discharge. Surgery for me was not an option considering her age and extreme weakness. In my opinion, surgery might kill her. She refused to eat but kept on drinking plenty of water.
I did an internet research and read somewhere that if everything else fails, try megadoses of vitamin C. I then tried to feed my dog boiled pork liver which she suddenly ate with gusto. She refused any other kind of food. Seeing her response, I added 1500 mg. of vitamin C (sodium ascorbate) to her food. That was in the evening. The following day, I fed her boiled pork liver in the morning, noon and night and added 1500 mg. sodium ascorbate for each meal. Everytime I fed her, I would add sodium ascorbate to her food. I read in my internet research that I could give her up to 3000 mg. sodium ascorbate to bowel tolerance. I read further that if the dog suffers diarrhea, I was to cut down on the vitamin C. I resolved to maintain my dog's dosage of sodium ascorbate to up to 4500 mg. per day. I kept on adding vitamin C to my dog's food until about one and a half month passed by when she suddenly had diarrhea after eating food with vitamin C. I then cut down on her vitamin C intake, limiting it to 2500 mg to 3000 mg per day. She never had diarrhea again with that limited dose. This went on for about 2 1/2 months then I noticed that her vaginal discharge gradually disappeared until it was totally gone.
Her pyometra has completely healed after about 3 months. She now has a very good appetite and has resumed her active lifestyle. She's no longer emaciated. I'm glad that I still have my dog with me because I really love her dearly.
Now I give her only 500 mg. vitamin C three times weekly with her food and she goes along very fine with it.
Replied by Theresa
Mpls., Mn
08/13/2015

Replied by Delylah
Las Vegas
05/06/2016

Replied by Suseeq
Sydney, Australia
05/06/2016

Replied by Lani
Philippines
05/07/2016

Replied by Alain Lasquety
Paranaque City, Philippines
06/28/2016

Replied by Theresa
Mpls., Mn
06/28/2016

Replied by Girish
India
07/15/2016

Replied by Suseeq
Sydney Australia
07/15/2016

Replied by Lani
Philippines
07/15/2016

Replied by Linda
Mo
07/26/2016

Replied by Vignesh
Chennai, Tamilnadu, India
11/28/2016

Replied by Lani
Philippines
11/28/2016

---
Vitamin C, Turmeric, Manuka Honey  
Posted by Cheryl (Princeton, Mn) on 01/05/2017


Our sweet girl Pepper is a 10-11 year old Australian Shepherd (age is approximate since she was a rescue) who was diagnosed with Closed Pyometra on a Tuesday and I'm writing this on a Thursday. After hearing that surgery could run anywhere between 3-5K, I made an appointment for the next day to have her euthanized. This was a very sad day and I was desperate to see if there were other options; what else did I have to lose, right? I went searching, found your website and thought I would give a remedy I had read about on the site a go. Prior to giving Pepper the concoction, she had not been eating very much at all for about a week. She is 66lbs. I started out with 4500 mg of vitamin C, 90-120 mg of Curcumin and a large teaspoon of Maruka Honey every 8 hours.
To our delight, she seemed much happier after the first two times we fed this to her. She has had two bowl movements and I've never been so happy to see that in my yard! This morning is day 3 and we are cautiously optimistic. Her temp is back in the normal range, her ears are perky and she's moving a lot more and with more energy. I take this as a good sign that she is feeling much better.
More time is needed to tell if this method is successful for Pepper. I will give and update in a couple days.
I do have a question about Closed vs Open Pyometra. Since Pepper was diagnosed with the closed type, I was under the impression there would not be any drainage, but there definitely is, so I'm wondering if this could be a misdiagnosis or if there is usually a little drainage with the closed type?
Thanks for reading and any advice would be welcomed:-)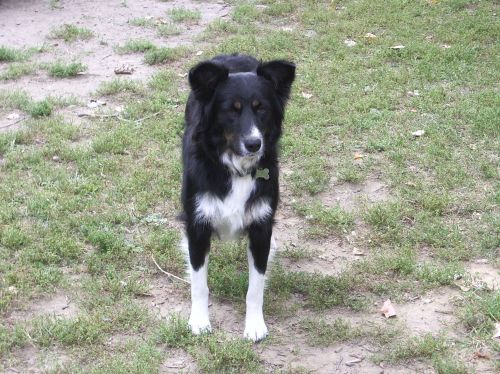 Replied by Theresa
Mpls., Mn
01/06/2017

Replied by Cheryl
Minnesota, Usa
01/07/2017

Replied by Theresa
Mpls., Mn
01/09/2017

---
Posted by Tania (London) on 10/17/2016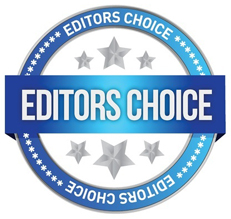 Thank you so much for your posts...I read them literally a few hours before I was due to have my dog put to sleep due to pyometra. As soon as I saw this I ran to the health shop to buy vitamin C powder, turmeric and Manuka Honey. I have been giving them to her 3x per day since saturday afternoon and am very pleased to say that she is getting better by the hour. She is steadily putting weight back on and returning to her usual self. If it wasn't for seeing this I would not have my dog with me now so I am eternally grateful.
Just to share my pooch's story in case it helps another.... She stopped eating properly on Tues but did't think much of it because she has done this many times in the past when she wants a change of food. She didn't eat at all on Wednesday but was drinking water excessively, she looked as though she had lost a bit of weight. By Thursday evening she looked emaciated, had vomited and was looking very unwell, she also had blood on her bottom and tail. Took her straight to the vet who diagnosed pyometra, he said antibiotics alone would not work and surgery would not guarantee full recovery. She was getting sicker so the advice was to put her down. Friday morning, woke up and there was smelly liquid on the floor and her bottom. Booked the appointment for Saturday afternoon but cancelled it after reading these posts.
Now my beautiful pooch is on the mend, she is still bleeding (only at night) but I have been told that this is a good sign as the pus is exiting her body. I will continue to give her these meds and hopefully she will continue to improve. I will be taking her back to the vet for another scan/bloods next week and to discuss spaying her as I do not want this to happen again. Never underestimate the power of non-pharmaceutical meds 😃
Replied by Lonnie
Md
10/17/2016

Replied by Darrell
Montreal
10/17/2016

Replied by Manuka Mom
Los Angeles
10/28/2016

Replied by Vilma
Miami, Fl.
11/01/2016

Replied by Kimberly
Arizona
12/14/2016

Replied by Cheryl
Princeton, Mn
01/03/2017

Replied by Caroline
Ireland
01/06/2017

Replied by Theresa
Mpls., Mn
01/06/2017

Replied by Cheryl
Minnesota, Usa
01/07/2017

Replied by Sandi
Reno, Nv
01/07/2017

Replied by Lani
Philippines
01/08/2017

Replied by Springflames
Philippines
01/10/2017

Replied by Lani
Philippines
01/10/2017

Replied by Springflames
Philippines
01/11/2017

Replied by Lani
Philippines
01/12/2017

Replied by Editj
Laredo, Texas
01/13/2017

Replied by Editj
Laredo, Texas
01/13/2017

---