5 User Reviews
Posted by Frappsy (Philippines) on 01/20/2023


WOW! I thought I'm alone in this kind of dilemma. My 10yr. old fur-baby, had vaginal hyperplasia on her last heat period. Fortunately the tissue protrusion went back inside her vulva after her period but there was a part of the tissue that was irritated and infected that resulted to pyometra. She lost her appetite, very lethargic, brown blood spots, and just wants to hide under the bed. I normally gave her multivitamins with vit. c cause this miracle vit. c cured her kennel cough before, so I tried increasing the dosage mixing it with water and refined liver (she will only intake fluid at this time via syringe) and I noticed she's getting better, compared to taking in antibiotics which she gets more lethargic. I hope Vit. C will do wonders again for her too, cause I'm not ready to let her go yet... she's my baby, my bestfriend and my confidante.
---
Vitamin C
Posted by Venus_in_mars (Venice, Ca) on 09/23/2016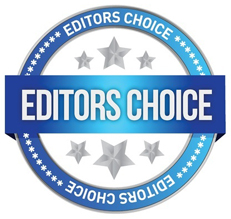 My dog had been excessively panting for a day and a half and engaged in nesting behaviors although she is not pregnant. It was 2am in the morning and she was acting restless and panting excessively although it is no longer hot and the summer had just passed. I gave her 1000mg vitamin c in coconut oil and almost immediately it stopped her panting and her temperature went down.
The first sign something was wrong was a couple of weeks ago when my dog wouldn't want to go on long walks. She usually loves her daily walks, but she would walk just a little, then stop, and would want to turn around to go back home. I knew something was wrong then, although she was eating normally. However, she looked a little depressed and I thought it might be the summer heat.
In addition, at the same time, I noticed one of the dogs had a bloody discharge along with the urine- but it cleared up after a day, so I didn't think much about it.
However, when my dog started panting excessively, I knew something was wrong! I feared the worst and thought it could be pyometra. However, it was 2am in the morning so I gave her the 1000mg vitamin c powder in coconut oil. This completely resolved her panting and fever almost immediately.
I rang my vet in the morning and he thinks she is fine now that her condition has stabilized. He thinks dogs may pant excessively when they are in heat. I noted that her last heat was 6 months ago. However, intuitively, I knew it was something more than that because she was also acting very clingy and will want to be around me all the time, and she only does that when she is sick.
Anyhow, the one dose treatment of 1000mg vitamin c completely resolved her panting and fever and she is eating normally. I am taking her to the vet on Monday (when they are open) but I will continue to monitor her behavior and give her the 1000mg vitamin c treatment for the next week.
Currently I also supplement my dog's food with sunflower lecithin and taurine, but will add vitamin c (200mg) daily to the mix. Vitamin C powder is a staple in any family's cabinet!
(Note: I have a toy poodle, and she is 7 years old, and weighs approximately 3-4kgs or 5-6lbs; Dosage was 1000mg vitamin c powder in a tablespoon of coconut oil)
---
Vitamin C
Posted by Deicelylah (Las Vegas, Nevada) on 05/06/2016


I was able to cure my dog with mega doses of vitamin c. 4500 ml per day. I boiled chicken breast and stuffed 2 vitamins (1) 500 and (1) 1000 ml of vitamin c and I have never seen anything turn around so quickly. I read this cure on this site and it worked like a charm. I took my dog to the vet and they told me that my dog would die if I didn't get her surgery that cost between $1500.00 and $2500.00 depending on how she responded and recovered. Never was I told that mega doses of vitamin C would work. Well it did and I am grateful to the man that posted this cure. I can't believe that the vet wouldn't tell me about this cure. I guarantee you they know but money is more important than a dogs life.
Replied by Carmen
(Holyoke, Ma)
05/19/2017

Replied by Felicia
(Texas)
04/09/2018

---
Vitamin C
Posted by Lani (Philippines) on 08/13/2015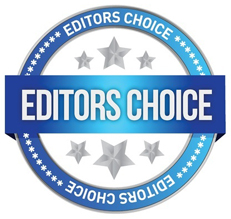 My dog is a 12 year old terrier-lab mix who recently had open pyo. She suddenly lost appetite and became emaciated and had weak hind legs and pinkish vaginal discharge. Surgery for me was not an option considering her age and extreme weakness. In my opinion, surgery might kill her. She refused to eat but kept on drinking plenty of water.
I did an internet research and read somewhere that if everything else fails, try megadoses of vitamin C. I then tried to feed my dog boiled pork liver which she suddenly ate with gusto. She refused any other kind of food. Seeing her response, I added 1500 mg. of vitamin C (sodium ascorbate) to her food. That was in the evening. The following day, I fed her boiled pork liver in the morning, noon and night and added 1500 mg. sodium ascorbate for each meal. Everytime I fed her, I would add sodium ascorbate to her food. I read in my internet research that I could give her up to 3000 mg. sodium ascorbate to bowel tolerance. I read further that if the dog suffers diarrhea, I was to cut down on the vitamin C. I resolved to maintain my dog's dosage of sodium ascorbate to up to 4500 mg. per day. I kept on adding vitamin C to my dog's food until about one and a half month passed by when she suddenly had diarrhea after eating food with vitamin C. I then cut down on her vitamin C intake, limiting it to 2500 mg to 3000 mg per day. She never had diarrhea again with that limited dose. This went on for about 2 1/2 months then I noticed that her vaginal discharge gradually disappeared until it was totally gone.
Her pyometra has completely healed after about 3 months. She now has a very good appetite and has resumed her active lifestyle. She's no longer emaciated. I'm glad that I still have my dog with me because I really love her dearly.
Now I give her only 500 mg. vitamin C three times weekly with her food and she goes along very fine with it.
Replied by Theresa
(Mpls., Mn)
08/13/2015

Replied by Delylah
(Las Vegas)
05/06/2016

Replied by Suseeq
(Sydney, Australia)
05/06/2016

Replied by Lani
(Philippines)
05/07/2016

Replied by Alain Lasquety
(Paranaque City, Philippines)
06/28/2016

Replied by Theresa
(Mpls., Mn)
06/28/2016

Replied by Girish
(India)
07/15/2016

Replied by Lani
(Philippines)
07/15/2016

Replied by Vignesh
(Chennai, Tamilnadu, India)
11/28/2016

Replied by Lani
(Philippines)
11/28/2016

Replied by Dina
(Connecticut)
07/04/2017

Replied by Hannelle
(Philippines)
10/11/2017

Replied by Lani
(Philippines)
10/19/2017

Replied by Alyssq
(Philippines)
12/04/2017

Replied by Lani
(Philippines)
12/06/2017

Replied by Aarati
(Maharashtra, India.)
12/28/2017

Replied by Lani
(Philippines)
12/31/2017

Replied by Teresa
(Fl)
03/14/2018

Replied by
Maggie
(Id)
03/15/2018
36 posts
Replied by Theresa
(Mpls., Mn)
03/15/2018

Replied by Roni
(Philippines)
05/11/2018

Replied by Lani
(Philippines)
05/12/2018

Replied by Lani
(Philippines)
05/12/2018

Replied by Nancy C.
(Miami)
05/16/2018

---