Coconut Oil and Turmeric
Posted by Maggie (Idaho) on 08/17/2017 33 posts

My 20# dog has a fat deposit the size of an egg by his stomach. I've read some of the threads and people are giving turmeric and coconut oil as a cure for fat deposits. I try to keep my dog on a low fat diet which is what I've read to do when a dog has a fat deposit. I would like to try coconut oil but I'm afraid it may make the fat deposit bigger since he'd be eating so much fat. Has anyone tried coconut oil and had the fat deposit get bigger? Does anyone know why coconut oil works even though it's a fat?
Replied by J
Usa
11/26/2017

---
Cotton Thread and Clear Nail Polish
Posted by Marilyn (Greenwich) on 10/18/2018


My 13 year old dog had a large skin tag the size of a quarter growing on her elbow. Though ugly, I didn't want to put her under the stress of anesthesia just to cut off a benign skin growth. I researched and found two methods on youtube which I used simultaneously.
First, I tied a cotton thread, wound twice as tightly as possible and then knotted off around the very base of the skin tag. Then I coated the skin tag with clear nail polish. If you go to youtube, you'll find a kindly man who has treated many dogs with these two methods (separate videos). Urls are below.
At the 3 day mark, I tied another piece of thread to ensure as the skin tag had shriveled considerably in size and you need it tight to cut off the blood supply to the skin tag. I also coated it again with clear nail polish.
It took a week before the large skin tag had completely shriveled up and turned black. I then sterilized some good scissors under a flame and then snipped the dried tag off at the base being careful not to snip her skin. She had no pain when I snipped it off and there was no blood. Also, it doesn't appear that tying a string around the skin tag caused any pain or discomfort at all. She didn't lick the skin tag once the whole week.
It can also work on other growths besides skin tags like cysts and tumors.
The videos I watched first before attempting this:
https://www.youtube.com/watch?v=56Wi5Gn6cB4 (the string method)
https://www.youtube.com/watch?v=A9uzmYJvehA (clear nail polish method)
---
DMSO
Posted by Bill Dalton (Kerrville, TX) on 04/13/2020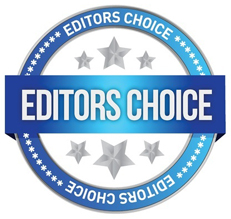 Sebaceous Cysts in Dogs:
About a year ago I noticed a large 1 1/2 boil on the back of my German Shepard. I tried lots of natural remedies with no success. Some time later I took her to the vet and he looked at it and then took a small lance and popped it open and out came this pimply white poop. He said it was basically a clogged oil gland, like a large pimple. He left a small hole and gave me some antibiotic ointment to inject into the hole to clear it up. I did that for a while, but it didn't work. It kept filling up, but the hole was still there. Again, I tried all my natural anti infection remedies and I have lots...nothing working worked. It kept filling up again. Then I had a flash. What's happening is the gland is clogged and coagulated. It needs something to dissolve the gook that's blocking it. DMSO I thought...it's a solvent and presto...
I squeezed out as much as I could and then I soaked a Q tip with DMSO and applied it for a few days and it completely dried it out.
Many months later, I noticed another one closer to the tail. I tried popping it, but it wouldn't budge for me. I thought maybe it's something else. Coco went for her regular vet visit and I asked him to look at it. Again he lanced and drained it. When we got home, I squeezed out what was left and again applied DMSO with a Q-Tip and then poured a little over it and again it completely dried it up.
Just to clarify, this is not the more flat fatty tumors, which are more jelly like to touch. These are like round boils, but I'm sold on the DMSO for this.
---