Diatomaceous Earth
Posted by Shanarose (Nmb, Florida) on 01/16/2017


I care for rescued cats (a reluctant cat lady .... I currently have 14) and some of these have come to me on the verge - suffering from mange and scabies .... since discovering diatomaceous earth some years back for fire ants (i am severely allergic to fire ant bites and DE kills them within hours) I found that if I rub a very small amount of DE (wear surgical gloves) on the mange area a few times a day ... within a few days the mange starts to clear and scabs start to form .... I have a cat who came here looking like he was burnt .... it was a severe case of mange ... within a month his hair had started to come back and today (two years later) he is a fluffy stunner .... all due to diatomaceous earth .... only put it on the target areas of the mange .... don't get it into their eyes ..... rub it on dry like a powder ..... don't get it wet ..... good luck and God bless ...
Replied by Harlene
Louisiana
02/04/2017

Replied by Lauren
Florida
02/11/2017

Replied by Cynthia
Montrose, Pa
03/09/2017

Replied by Teresa
Illinois
03/21/2018

---
Posted by Geeg (Barrie On) on 10/07/2015


Mange in cats- Diatomaceous Earth IS THE BOMB - I put it all over my cat's body and he hasn't scratched, pulled or chewed himself since... amazing stuff and great for a multitude of things for humans and animals and gardens- you have to try it!!!
Replied by Valliegirl2008
Lake Charles, Louisiana
11/07/2015

Replied by Mary
Blue Ridge
11/08/2015

Replied by Beth
Medford Or
11/29/2015

Replied by Mary
Maryland
01/03/2016

Replied by Susan
North Carolina
05/15/2016

Replied by Oneher
Tx
09/25/2016

Replied by Cynthia
Colorado
12/26/2016

Replied by Renee
Ca
01/23/2017

Replied by Grace
Pdx
02/23/2017

Replied by Merry
Tn
06/09/2020

---
Posted by Kate (Usa) on 11/18/2014


Cat Mange, Mites, & Diatomaceous Earth
First & most importantly : usually an AGRICULTURAL Veterinarian will be much more aware of how to ID & treat mites on domestic & farm animals; heck, FARMERS have been dealing with this forever! And THE ABSOLUTELY SAFEST AND MOST EFFICACEOUS TREATMENT FOR MITES IS DIATOMACEOUS EARTH. Animals will themselves resort to this type remedy, I.e., they take dust baths! This is true for any animal except bees (sadly) and others with exoskeletons. Make friends with your local farmers' supply store - they know how to help and what will NOT work. Don't put your cat or yourself through the torture of sulfur-dips/borax/vinegar/oral drugs/ e-collars. Just put yer DE in a sock or stocking, and powder down yer furry friends. And that hint for a way to apply it came from the cashier at my local tractor-supply-co; her dog would take off if he saw her with a handful of the DE. The type of DE called 'Red Lake', with bentonite, will work fine too, but is not approved for Human consumption.
When I finally realized what was bothering my cat, Orlando, wasn't his "nerves" (the Prozac the Vet Rx'd only calmed him down), but was mange, I made the rounds of all the 'Online Vet/md' sites. There I was helped greatly in figuring out just which mite was attacking him. But the fact that their ONLY treatments were lime-sulfur baths(for CATS! ?) or Off-Label use of drugs known to be either toxic or fatal to felines, made me skeptical. So I put the word 'natural' into my search terms and happily landed ~here~ at earthclinic.
Replied by Cindy
Bc, Canada
01/29/2015

Replied by Theresa
Mpls., Mn
01/29/2015

Replied by Sarah
Gassville, Ar
11/07/2015

Replied by Theresa
Mpls., Mn
11/09/2015

Replied by Vickie
Oh
11/18/2015

Replied by Theresa
Mpls., Mn
11/19/2015

Replied by Giza
California
05/26/2016

Replied by Dee
Down South
06/07/2016

Replied by Pam
South Texas
10/21/2017

---
Posted by Pearlie (North Miami Beach, Florida) on 05/26/2014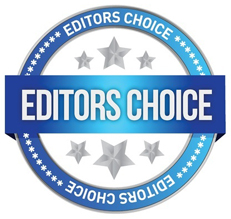 Recently a cat that was covered in mange found our house. I feed cats and this cat looked like someone had burnt him with chemicals. I never saw anything so pathetic. He could hardly walk and his ears were covered with thick grey crusts that I thought were burnt skin. I decided to look at skin conditions on cats and discovered he had a severe case of mange. I had food grade diatomaceous earth in the house that I have as a dewormer for my other cats. It was somewhat effective, but being that it kills all types of insects, I decided to try it topically on this new stray. I put one of my gardening gloves on and put some of the DE on the finger tips of the glove and worked that into the sores and crusts on the cat (this poor thing is such a sweety ... he loves to be scratched, even though I cannot touch him without a glove).
I wish I could show you pictures on what he looked like after just a few days. gone were the grey crusts, and all what looked like thick chemically burnt skin turned to clean skin. it was shocking. I am still rubbing the DE on him, as he just came by about 2 weeks ago, but he is definitely a new cat. My kids think I am some kind of a 'cat whisperer' .... all I am is someone who did research on cat mange and discovered diatomaceous earth cures it .....
Replied by Gail
Canada
09/07/2014

Replied by Shanna
Santa Ana, Ca
04/29/2015

Replied by V. Rogers
Michigan
07/02/2015

Replied by Theresa
Mpls., Mn
07/03/2015

Replied by T.tyler
Kanona, Ny
07/27/2015

Replied by Bob
Revere, Mass.
09/26/2015

Replied by Rhonda
Grants Pass, Oregon
10/05/2015

Replied by Dot
Pittsburgh, Pa
11/21/2015

Replied by Robin
Kentucky
02/14/2016

Replied by Robin Conkel-hannan
Kentucky
02/14/2016

Replied by Jo
Oklahoma
05/04/2016

Replied by Lynn
Pawtucket, R. I.
06/21/2016

Replied by Renee
California
06/23/2016

Replied by Marissa
San Pedro, California
09/16/2016

Replied by Zephyr
Oakland, Ca
11/21/2016

Replied by Tammy
Kissimmee Fla
03/12/2017

Replied by Bob
Texas
04/19/2017

---
Eye Area Remedies
Posted by Eva (United States) on 12/01/2019

Hello, my cat just started having a small patch of mange right at the edge of his eye? What remedies are safe to use right next to the eye?
---
Immune Boosting Remedies
Posted by Gertjr (Madison) on 10/07/2020

Immune Boosting Remedies for Cat with Scabies/Mites
I'm thinking this rescue cat of mine has scabies/mange, even tho the vet didn't seem to think so. She scratches spots raw and has little scabbies. I started doing the ACV last night and today will start the borax treatment. But how do I boost her immune system? How do I reduce her anxiety? I got Feliway that is supposed to calm them, but it's pricy for me. And now I'll have to treat the other cat, too. I use Frontline on the original cat and gave a dose of Bravecto to the rescue cat (we have huge flea and tick issue in our area), do you know if these will kill the mange/scabie mites?
---
Ivomec
Posted by Katydid (Katy) on 08/30/2018


Ivomec/Ivermectin for mange, mites, and heartworm prevention
Ivermectin is such a common thing around here that I never for a moment stopped to think others may not know about it, but I just read it as a cure here and wanted to say it works, and it works fast. I live in the south and all the rescues use it. It is not a 'natural' cure. But it is an OTC one anyone can buy. You'll have to ask at your local feed or farm store. It is an injectable liquid; but you will give it orally instead for heartworm prevention, and it can be used topically for mites. No need to mess with needles. Dosage will depend on your cat or dog's weight and what you're treating or preventing; look it up online.
The bottle is mildly expensive but keeps a LONG time because you need so little of it. I've had mine ten years, it still works. When it doesn't I'll replace it. I use it monthly on the dogs for heartworm treatment. SUPER CHEAP. Takes literally a few drops to treat them and prevent heartworms. Yes, it can also be used for other things like mange/mites. I prefer to use borax for mites, but honestly the ivermectin works faster. However, it is not by any means a natural cure. And I don't care if the cure you want to use is natural or man-made; you should always test a little bit first and see to make sure your pet doesn't have a reaction.
---
Posted by Jj (Crystal River, Florida) on 12/03/2016


Ivomec cured a stray's mange. Cat had severe mange over entire body, eyes were scabbed over to the point I was sure it would die if something wasn't done it basically was laying down barely moving. I thought what do I have to lose, it will die if something isn't done.(I had tried for weeks to trap it...was not going to happen.)
Spoke to a holistic vets secretary who didn't know the amount of ivomec but suggested as a last ditch effort. She said it was bitter and to mix it with small, quarter size amount of molasses. Looked online. I used approx. two drops 10lb cat (powerful stuff) mixed with can of fish cat food and it ate it up. It hid under barn and I didn't see the cat again for a couple weeks (it use to eat around the neighborhood) When it showed up it was beautiful! Couldn't believe it. Read to dose again in one month, I did, cats doing great. This would be great for ear mites, if your unable to get or handle cat. Ivomec is found in feed stores, I use to use it for heartworms for my dogs. A little expensive so buy an expiration date way in the future. Might even ask online, maybe craigs list, if someone using it for dogs can spare a small amount put in a syringe for later. If you manage a large feral cat population this could be very handy and save a few cats.
Replied by Kristen
Fl, Belleview
02/24/2017

---
Mange
Posted by Diamond (Salisbury, Ma.) on 09/20/2012

I have been treating my cat for over a year now for mange, this website has helped me a great deal. The first time she was treated with borax & peroxide and was tolerated well, the cats mange was gone for approx. Eight months but she also has an upper respiratory infection that I failed to treat. I noticed a few months ago a few new spots of mange coming back, it's my understanding mange attacks most animals with low immunity, I used what I found to be a temp. solution for head lice, as I stated it worked great but with in the past few months the mange has come back a whole lot more aggressively, I am doing my very best to keep it away from her face/eyes(mange).....I recently bought a dip for mange also a collar to stop her from cleaning her self while being treated. My cat is a strong fighter, she has the faith for sure. I needed to know if she will be ok with this dip? I have tried so many things I am afraid i'm wearing her resistance down as well as her strong ability to hold on as her immune system gets lower & she gets older, she is approx. Two or three years of age. I have had many pets but she is so smart & fights for her life, it shows me she has the will to live. Any suggestions please? Thank you so much for this web site. I could never do this alone. God bless.
Replied by J. L. Cone
Tampa Area, Florida
01/10/2014

Replied by Becky
San Bernadino, Ca
01/13/2014

Warning

Replied by Sd
Australia
10/01/2014

Replied by Christine
Hope, Bc
05/12/2016

Replied by Susan E.
Pennsylvania
04/21/2018

Replied by Theresa
Mpls., Mn
04/23/2018

---
Posted by Diamond (Salisbury, Ma.) on 09/13/2012

The first two times I used peroxide & borax for my tiny frail cat it worked great for at least seven or eight months but then it recently returned even worse this time around. I tried many different suggestions but I have to be very cautious as I mentioned she is very sick with an upper respiratory infection/when the immune system is way down she is susceptable to any thing especially mange plus many other diseases. I did a web search to find using vaseline because it smothers the mites(I wish now I had of used cooking oil ;o( I left it on for two days, then had to use dawn dish liquid to cut the thickness of the vaseline what a disaster, but my poor sweet little kitty was a real strong trooper. Then I used oatmeal that I bought in an herbal store specially for baths, I could see a huge difference where she was totally infested with these mites every where after her ordeal there was no more mites except red spots. Now I pray her mange is gone until I can rebuild her immune system. I also bought some lime/sulfur dip from an equine web site, it's sold in smaller amounts as well, also I can buy antibiotics from them and a few other treatment items for animals of all sizes. The dip can now be saved for another time, but in hopes the mites won't come back. My kitty is an extra special kitty to me because she has withstood so much but she tends to still hold on and begins to show more trust in our ability to bath her as often as needed. My very best goes out to all others that are brave and willing to keep fighting to save their loving pets. And I also found all animals have a soul....... <(*;*)> God bless
Replied by Linda
San Francisco, Ca, Usa
09/14/2012

Replied by Maryann
Rialto Calif
06/21/2016

---
Posted by Yajnaseni (New Delhi, India) on 01/13/2012

Hi, I have been reading about Ted's cure for mange in dogs. I wanted to know whether this is safe for cats. I have a one-and-a-half yeay old male tabby who has been suffering from scabies (as told by the vet) for over a year now. Vet treatments, spectrazole, antibiotics, 3-5 round of washes have not helped. The top of his head and his neck have gone completely bald and he has a thin layer of fur. I am based in New Delhi and winters are harsh here, I feel really bad for him. So if the borax and peroxide treatment could work, I am willing to try it. But, I am worried about the toxic effect. My cat's immune system is not great either. Thanks for all the help.
Yajnaseni
Replied by Linda
San Francisco, Ca, Usa
01/14/2012

Replied by Jeff
Il
09/16/2017

---
Mites
Posted by Diamond (Salisbury, Ma.usa) on 05/25/2011

Hi everyone, I think I am finally finished with my kittens mange treatments as well as spraying tea tree oil and water mix all around the house, beds etc. I washed all bed linen, beds and cats/dogs items. I washed every thing in either bleach or amonia, I washed all my floors with amonia. Ahhh but then to bath my small dogs, what fun ;o)
It took me over three months of doing the kittens mange treatments then the whole house, too my surprise the dogs did not get the mange but they were infested with huge ticks pregnant mother and all, I had a struggle with that fat tick that just did not want to leave my dogs body, my husband was pulling ticks out of the dogs ears, every where and any where they could hide from my treatments, my female dog wasn't bad at all she had very short hair and one treatment did the job well. So just when I thought all was well and settled in resting...... My kitten that had been treated for mange was a great escapee(chuckles)
many times I have brought her back in or coaxed her back in, this morn. She got out again its now 6pm eve. And no sign of her yet, so I put an add in the newspaper if any one can catch her to bring her home to me. That was some kitten;I never saw a kitten with a personallity like her's, I would give her commands that my dogs were supposed to abide by and she would obey. I put in the newspaper she is presently being treated for upper respiratory infection. Prayers for her safe keeping and safe return home.Thanks
---
Posted by Diamond (Salisbury, Ma.usa) on 05/13/2011

I have been posting in this one forum for months now about my little kitten I found wandering the streets in a storm. She was very tiny, she couldn't hold any thing on her stomach, I checked her body for her size and weight when I noticed a lot of bumps I thought to be sores, I did a web seach and thankfully I found this site, where a picture of a dog with mange was shown and sure enough it was mange I was dealing with, it took me months to deal with the whole situation because she was so mal-nutritioned; I found a special and strong vitamin powder for her and the best and most expensive cat food for her.
I started her treatments of borax and peroxide all over accept near her eyes, I had to leave it on over night because she hid on me where I couldn't find her or reach her, the next morning she came out to eat so I got her first thing and bathed her clean then a good rinse, she then started eating in great amounts. That was way too much of an ordeal for her so I needed to give her a few days rest even though I really wanted to get this done as quickly as possible, three days later she started trusting me again so I put another solution of peroxide/borax on her and left it to do it's work once again, I felt she knew it was doing her some good. And as for her constantly throwing up, I added some ACV to her cat food for only a few days and she was doing great, no more throwing up at all, even though it was mostly hair-balls the ACV did the trick 100% then I bought fish oil caps. And added it to her food every day for the oil to help with a shiny coat plus move the hair balls out when she moved her bowels.
Again I went back to the treatment of her mange again rinsed out the solution of borax and peroxide. I did this for three months where I was getting worried as warm weather was coming and the baby mites were developing quickly and my poor kitty was getting terribly upset, so I went to the drug store in hopes of getting quell for humans body lice it had to be bought by prescription only, so I sat in the drug store and read all the ingredients until I found what was good for humans head lice, one of the ingredients was permethrin:leave it on only five minutes, for a dog I'm not sure but it did great for my kitten and I finally am free of the mange bot of the treatments of peroxide & borax plus the head lice solution did the complete job.
Now she is so fat she can no longer jump up onto the table unless she falls back down. Then we have a self disposed cat litter box she sits on the motor, I guess she likes the motion/the noise or what, but she is the natural & normal baby kitty she should be, she loves chasing my small dogs around and making an older cat mind his manners when he growls at every one, the kitten demands Law & Order (chuckles).....
Thanks to Ted and everyone else that has made this website possible for people like me to treat my loving pets as well as other people's pets.
"The greatness of a nation and it's moral progress can be judged by the way its animals are treated" Gandhi
God bless
Replied by Penny
Polo, Ill
01/14/2014

Replied by Theresa
Mpls., Mn
01/15/2014

Replied by Edward
Greensboro, Nc
07/24/2014

Replied by Robin
Kentucky
02/14/2016

Replied by Jessiecat
Tx
05/24/2016

---
Posted by Diamond (Salisbury, Ma.usa) on 05/04/2011

Well I said I would be back to post more info. On my kitten and her progress;and a slow progress it was. I found a kitten approx. Four months ago wandering the streets in a heavy snow storm, I brought her home and fed her but her food would not stay down so after a months try I did a web search and thankfully I found this site;while examining my new kitten I found sores all over her body they were nasty looking, so I again checked this site and there it was"Mange"I gave her the treatments with a few days in between to rest as I was trying to build up her immune system, she was very thin, tiny and sickly. I gave her ACV in her food and after a day or two she was doing great holding her food down and wanting to eat more and more, she is much better in that dept. After two full months of this over load of mange covering her whole body except her face yet! I finally got most of these mites out but the others were stubborn and developing new babies, finally I went to the drug store to get some quell for scabies, it was not over the counter as I had thought, so I searched through all items for cooties of the head lol there is one for head lice with permethrin, I put it on her an left it for five minutes and rinsed her twice to be sure there was no more solution on her body as it would have burned her skin, she is now hopefully free and clear of any mites except the dead ones I comb out with a fine tooth comb offered with the lice solution. I am so thankful for this site and that my kitty has a newer start in life, pain free.
Thanks to every one that has made peoples education about animals care more available, cheaper and easier to treat.
I hope to come back with yet more good news on the progress of my sweet little kitty" Muffin" I wish I had of taken a pic. before and after, she is now beautiful, fat and brassy, she is the youngest//smallest and yet she is in charge of all other pets here including the dogs lol
God bless every one.
---
Posted by Diamond (Salisbury, Ma.usa) on 04/22/2011

This has been some gruesome journey, but I am most grateful for this site. I heard awhile back that any animal with mange was automatically put to sleep because of the treatments entailed were lengthly, expensive and very painful for some animals. I found a very fluffy kitten thin, dirty and what looked like bites, I thought maybe she was chewing herself because of fleas. She was wandering the streets during one of Massachusetts biggest storms. I took her home & fed her, I let her adjust to her new home first, then within two days I decided to bathe her, whatever she had wasn't going away with one bath, I did a web search and thankfully there were pictures of dogs with mange and I could surely identify with all the signs, so I followed the directions and found it was a long drawn out process, but the process was well worth it. I have given her the total of four baths but I would let her rest a few days to a week as I felt she was already weakened by other diseases(of unknown origin).
I was getting so worn out from the process, and trying to keep every single room in the house clean and free of these mites as I saw them flying around looking for new hosts. I washed, scrubbed, and threw whatever needed air outside on the patio for the cold air to rid these mites if any attatched to clothing, bedding etc. Then I too would take an ACV bath, even or amonia is good, 1/2 cup full in bath water and same for washing clothes.
Today April 22, 2011 I have just given my kitten her fourth bath this eve. During the first part of the week I used neem oil where it raised these mites above the skin, I let it set for a day or two, then I filled the big sink with warm water, I already had borax mixed with peroxide I put that on her and rubbed it in as good as I could, waited a few min. Then rinse, then put dawn dish liquid on her and washed her real good feeling & making sure there were no more raised bumps(mites)then for last results I rinsed her with warm water & ACV......... Thankfully I didn't see or feel any more mites anywhere on her, all I can do now is pray & keep my fingers crossed. I know she is rather upset with this process but there is no way of explaining it to her until she is totally free of these mites and is able to be a kitten for the first time in her little life.
Last night for the first time in months she escaped from the house outside, I watched her chasing leaves flying around the yard, it was worth a thousand words to watch her playing for the first time ever. She has gained weight big time, she was eating six to seven times a day because of the loss of her nutrients, I was and still am giving her Paul Newman's chicken & rice//rice is good for anyone as it absorbs any impurities in the body. We are all here for a purpose in life; I do believe we are here to protect mother earth and our pets as well as all animals. I will be back on more of her progress. Thanks for everyone's help here God bless
---