Bone Cancer Remedies  
Posted by Ja (Philadelphia, Pa) on 05/15/2013


My family golden retreiver was kicked by a deer for the second time a few months back. So when the site (joint of her paw) really swelled up, it was thought it was broken or damaged. Our amazing vet, who I refer everyone to, took one look and said "thats not swelling thats bone cancer". I was shocked, literally never expected anything like that. He is always right but I got the x-ray to confirm. Our poor Sadie has been really neglected. The sibling of mine that bought her and is supposed to take her to the vet does not work, is very wealthy, and apparently very selfish. The last time our dog Sadie, had been to the vet, I had to drive my boyfriend to work 40 minutes away so I could use our car, and my brother, my newborn baby, and I took her and paid for her appointment. This time, I had to take the kids I watch with me during work. She is such a good dog and deserves so much better so I am really driven. It has been a week and 2 days since the x-ray has confirmed and Sadie has gone from barely being able to get out to use the bathroom (we had to carry her up and down the stairs) and even crying at times... to running around, looking like a puppy again, and her paw has gone down half the size.
I cut out the dog food and have kept it to tuna, meats, and dark leafy greens. I fed her half a bulb of garlic (she was so ticked at me when the olive oil I disguisd it in gave way), I feed her coconut oil, budwigs everyday a few times a day, avaoado. I think the most important part was following one of Ted's regimens for cancer; aspirin every hour for four hours, vitamin c every hour for 6 hours, and lysine every hour until bed time. The aspirin is only supposed to be done one day every four days. Also garlic pills and turmeric. Hydrogen peroxide and kelp extract on the site of the cancer and internally. She does not like the Apple Cider Vinegar but eats the kelp and hydrogen peroxide off her paw and any drop I spill, and I chalk that up as she knows what she needs and give her more. I really think the aspirin is what helped the most. I am looking for the essiac tea and the ingredients ted recomends specifically for pets. We have an assi market right down the street so maybe they will carry the reishi mushroom, sabah snake grass, etc. ? I also want to try ground up egg shells and castor oil topically. Any more suggestions or success stories, I would be so grateful to hear! ? Thankyou to Ted, Earth clinic, and all the contributors!! : )
In my heart I know that Sadie will beat this (positive thinking) but if God wants her with him, at least she will have gotten to spend the rest of her time being spoiled, well nourished, and in no pain. Will update but wanted to let everyone know there is hope for this agressive cancer.
Replied by Jessica
Medford, Nj
07/21/2014

Replied by Vreed27
Seattle, Wa
01/25/2015

---
Budwig Protocol  
Posted by Amanda (New Zealand) on 08/14/2016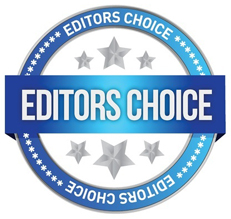 2 years ago our Labrador/Pitbull X, at that time 12 years old, was diagnosed with Lymphoma. And of course the suggested treatment was Chemo therapy with the added comment that it only would prolong his life by possibly a year, but eventually kill the dog.
As we had trust in natural therapies for cancer and our dog disliked the vet anyway, plus him being so old, we started to research alternative treatment options on Earthclinic.com and other websites. One of the treatments we came across on Earthclinic was the Budwig protocol, which a few dog owners had used on their dogs with cancer successfully. After more research on that particular treatment we thought we give it a go.
So the regime we followed was that we gave him twice a day with his food 4 Tblsp quark+2 Flaxseed oil (mixed to an emulsion), we added 1-2 teaspoons of turmeric powder after mixing the quark and flaxoil. Also we changed our dog to a grain free diet. In this case we changed to Nutrience dry dog food.
Although the quark is low fat, our dog did gain weight over this time (maybe 4 kg). And also something very odd happened: he started to loose patches of hair all over his body. They came off with scabs of dry skin. At first we thought he is going to go bald, but after a few month the hair grew back shiny and beautiful. Not sure what exactly this meant, but we thought it might have been a sign of detoxification.
After 3 month he had an incident where he vomited a few times and we took it as a sign to half the dosage per day.
Then 2 or 3 month after halving the dosage he had a day where he didn't move, nor eat or drink, and we thought: This is it. He is dying today. Next day he was walking again though and he was back to normal after two days. So we decided to stop giving him the quark and flax oil.
During these 5-6 months he was quite lethargic and not really his normal self (already before he was diagnosed with cancer to be fair), he seemed to be depressed. But after his near death day, he started to be more clear again.
Before the treatment he had lots of fatty tumors all over his body. Today they are still there, but they all have halved in size.
He is now 14 years old, has a nice shiny coat, is in very good spirits and survived by far his 2-months-to-live cancer diagnosis (by 2 years so far). He walks slow because he has arthritis, but hey, he is 14 and even for his breed that's quite old.
We never went back to the vet to get checked if he still has cancer, because what's the point: He is the living proof two years later. We still have him on a grain free diet.
Whatever we did, it seemed to have worked. He won't live forever, but he sure got over the cancer.
Thank you earthclinic. What a wonderful source of knowledge of alternative treatments.
---
Posted by Adrienne (Idaho, USA) on 07/11/2015

Hopefully Om will read this and reply. I was just told by a vet at the vet school near us that we should stop giving our dog flax oil and cottage cheese because, she said, flax oil is fine for humans but causes inflammation in dogs. She went on to say we should stop giving her mushrooms because they are "hard on the liver": "We recommend you stop giving Feather mushroom powder due to the questionable function of her liver at this time. Mushrooms are known to be particularly hard on the liver and some dogs may be extra-sensitive to them so it is important to protect Feather." It was my understanding that some medicinal mushrooms are beneficial to the liver. Geez! There has not been a definitive diagnosis, more testing is wanted, but Feather has the symptoms of some sort of endocrine ailment, but possibly lymphoma.
Thanks,
Adrienne
---
Posted by Kerstin (Emeryville, Ca, Usa) on 10/24/2011

In February this year 2011, I had to bring my 8 year old Great Dane to UC Davis emergency and they found a huge mass on his spleen. They did surgery on him and removed his spleen and he was diagnosed with hemangioscarcoma and told me without chemo he would have 19 days to 2 months to live and with chemo 5 to 6 months.
At the time I was in a state of shock and agreed to do chemo but after doing some research and seeing what my poor dog had to go through (5 people holding him down and him crying howling 30 minutes straight!! ) Anyway, long story short, I decided to hell with chemo, I'd rather see him live a quality life for a shorter time than live longer in misery.
When researching the internet I came across "the Budwig Protocol". Basically what it is is Organic Flaxseed Oil (the kind you find in a bottle @ Whole Food's refridgerated section) and Organic Cottage Cheese Lowfat.
I hope you will check in to this because all I know is that it's been 8 months now since my Great Dane was given max 2 months to live and he is doing GREAT!!
Twice a day I give it to him and I will continue doing so all his life. In addition to the cottage cheese and flaxseedoil, I feed him raw meat (chicken turkey necks tripe etc) supplements like Glutamine, Arginine (spelling?), milkthistle, garlic, multi vitamin). What I ABSOLUTELY DO NOT feed him is dryfood, carbohydrates, rice, processed food etc.
I think the reason for his Hemangiosarcoma has to do with genetics and the toxic environment we live in but I blame in particular all the vaccinations that I unfortunately gave him the first years of his life. If I knew then what I know now.. but I didn't.
I have come across a Great Dane breeder who has a litter of puppies that are 4th generation with no vaccinations! That is the way to go! In the meantime I am loving and appreciating every single day that I get to enjoy with my wonderful companion!
Good Luck! Oh by the way, I have started the Budwig Protocol myself to hopefully prevent any future cancer or other desease.
Yes please do your own research! You will not regret it!
Kerstin
Replied by Courtney
Fairhope, Alabama, Usa
12/05/2011

Replied by Allie
Aurora, Co
12/26/2011

Replied by Catdogmom
Clovis, Nm
03/05/2012

Replied by Maylin
Florida
03/27/2015

Replied by Rebecca K
New York, Ny
03/30/2015

Replied by Maylin
Tampa, Fl
04/12/2015

Replied by Mark H
Fairfield Ca
08/24/2016

---
Castor Oil  
Posted by Loretta (Benson, N.C.) on 08/01/2013

My cat had bone cancer, under her chin, could I have used castor oil or was there something I could have done for the cancer?
---
Chaga Mushroom  
Posted by Don (Springhill, Ns, Canada) on 12/12/2015


I have used the mushroom chaga on my cat who was full of cancer and it worked. The belly of my cat was full of lesions and had no fur left on her belly. She was very thin and looked as if she was just days away form deaths door. I bought a can of fish and started mixing powered almond seed into the fish, and fed it to the cat everyday. Within a month the lesions were gone and her fur was starting to fill on her belly. She is completely healed now and back to full health.
Replied by Rebecca
Viroqua, Wi
01/16/2016

Replied by Vickie
Michigan
05/02/2016

---
Colloidal Copper and Aspirin  
Posted by Lardiver (Abbotsford Bc) on 09/26/2016


Colloidal copper and pure aspirin, cured my dog's cancer. 3 different vets said he would die anywhere from 3 days to 3 months and wanted to do chemo on him and of course charge me a lot of money to kill him with it. So instead I used colloidal copper and pure aspirin, in days he picked up and in a few weeks was playing like a puppy, he is 11 or 12 years old and never wanted to play before.
Replied by Susan
New York
09/26/2016

Replied by Lardiver
Abbotsford Bc
09/29/2016

---
Dietary Changes and Turmeric  
Posted by Suzie (Australia) on 01/17/2015


Referring to the bi carb and sugar, yes it is a powerful friend for helping rid cancer, , but! Please use maple syrup, and it is to be warmed up and taken per day and not in the fridge, when it goes "off" make another brew. I do know of a lady that made this up and her cancer was beaten many times, her age was the other partner why the good lord took her, , , and the turmeric I have used for my sister's dog, he is a big medium fellow a cross with lots of "who done it". He had tumors all over him , had a coat the color of an egg carton, hair falling out , couldn't walk , swollen feet, seemed always hot and stressed drank water by the gallon, gulped food , got sick (vomit) etc.
So I decided to look into his diet, , get rid of rice, grains, one could be looking at Cushing's disease here, just a guess, but with that, turmeric is a wonder healer, He gets a teaspoon of pure health cert organic, a table spoon of oco, organic coconut oil, a splash of acv, powered ginger, pure plain yoghurt, good classy mince, salad greens and cooked egg yolk, his tumors are gone. His coat is shiny black, he just drinks water normal, and can walk great. But with all that! Be patient, cook (steam simmer or warm up) salad mix, leaves of beetroot, strips of carrot and beetroot, rocket, there is a tad of lettuce in also, this is done with one of his meals with cooked egg yolk, and a few drops of vit b, , , if you wish I use some cooked chook for his meat, his other meal is raw mince roo or beef, (watch for constipation roo) and add all other ingredients with that meal do not bother to cook that one, reason to cook the salad is to activate the "greens". He loves it, eats and licks his bowl; start with a little for taste and for introduction, turmeric is fantastic for antinflam, and tumors, must be mixed with oco, good luck , suzie
Replied by Maylin
Tampa, Florida
04/13/2015

---
Dog With Lymphoma  
Posted by M R (Grand Rapids, MI) on 01/23/2008

We have a 9 yr old dog that has Lymphoma. The inital prognosis is pretty grim and at the moment I'm not sure Chemo is really an option. Has anyone had any success treating their dog with any of the cancer or human lymphoma remedies listed on this site?
Replied by Daymon
Tombston, Arizona
12/03/2008

Replied by Angela Kaiser
Ellijay, Georgia
12/05/2010

---
Elastrator Ring  
Posted by Anne (Melbourne, Victoria/Australia) on 04/23/2013

My 20 year old beloved cat has a tumor that has very quickly grown to be the size of two golf balls and is causing her a lot of problems - mobility, infections, energy levels, etc. I tried giving her some tumeric though she got sick soon after as she has very weak kidneys and I think some toxins went back into her body. The tumor has now split open quite drastically and if I don't do something urgently it will likely get infected again and she will get sick and stop eating or drinking again.
My question: our vet wants to urgently put an elastrator ring (like a rubber band) around the tumor so that the blood supply will be cut off and the tumor will fall off in up to 7 days. He will give her pain killers for this and antibiotics just in case. No vet will operate because of her age and I cannot wait the weeks it would take for more tumeric or castor oil to work because of the infections (and toxicity it will put her weak kidneys through). The elasticator ring seems a bit primitive to me - I know this is used to castrate farm animals sometimes still today - and the vet says he has used it successfully on many other older pets to remove tumors - though I want to know please if anyone else has used one on their elderly cat and if it worked okay?
Please let me know urgently if you have had experience with this. Thank you so much.
Replied by Wendy Simpson
Shelburne, Ontario Canada
05/10/2014

Replied by Maylin
Tampa Fl
04/12/2015

Replied by Britneyjean
Riverside
06/28/2015

Replied by Nora
Georgia
07/05/2015

---
Essiac Tea  
Posted by Sam (Sa) on 11/17/2016 6 posts

Hi,

My 8/9yr old cat Maloo had sneezing for a while and was diagnosed with URI and put on antibiotics. It cleared it for a few weeks then it came back. We had been through the URI the year before and I pulled him through. This time it was different. So to the vets. He went under for surgery and the devastating news came this Tues that he has lymphoma. Not sure what kind however he is also FIV.

I am looking into using Essiac tea and hope to save him. I want him in our lives for many more years to come. I took him off the antibiotics as he was not eating. He is now eating and grooming again. However still sneezing a bit. Can anyone tell me ASAP a dose to give him and also any tips for a super fussy cat to get it into? How long do you give it for and how would you know if it is working? Will he bleed from nose?

Thank you for any advice and tips. Love to you all and your fur babies.
---
Posted by Alex (Brooklyn, Ny) on 02/19/2015

Hey guys,
Just took my cat to the doctor yesterday for a growth that we found under her belly. It turns out its cancer : I've been reading all the different options I can give her on this great website and I have decided to give my cat Essiac tea. Just gave her a syringe full. How much should I dose her? Thanks in advance!
Replied by Om
Hope, Bc, Canada
02/19/2015

Replied by Alex
Brooklyn, Ny
02/21/2015

Replied by Theresa
Mpls., Mn
02/22/2015

Replied by Om
Hope, Bc Canada
02/22/2015

---
Posted by Jmeyer (St. Louis, Missouri, United States) on 06/25/2012

Hi folks: Anyone know if it is safe to mix shark cartilage with essiac tea for 14 year old cat with cancer and diabetes?
Replied by Iheartmybabies
Moorestown, Nj
07/19/2012

Replied by Spectrekitty
Dallas, Tx, Usa
05/28/2014

Replied by Theresa
Mpls., Mn
05/28/2014

Replied by Booger'smom
Houston, Tx
05/29/2014

Replied by Mary Lou
Huntington Beach, California
09/30/2014

Replied by Sol
California
10/22/2014

Replied by Om
Hope Bc Canada
10/22/2014

Replied by Spectrekitty
Dallas, Tx
07/22/2015

Replied by Adeea
Romania, Bucharest
07/06/2016

Replied by Diane Widdifield
Campbell River, Bc
07/11/2016

Replied by Diane
Campbell River, Bc
07/11/2016

Replied by Suseeq
Sydney, Australia
07/12/2016

Replied by Theresa
Mpls., Mn
07/12/2016

Replied by Bijoue & Bello
Miami, Fl
07/15/2016

Replied by Bijoue & Bello
Miami, Fl
07/15/2016

Replied by Athanasia
Europe
08/19/2016

Replied by Marina
California
12/30/2016

Replied by Jill Wise
Indiana
01/02/2017

Replied by Lorraine
Victorville, Ca
01/15/2017

---
Posted by Jmeyer (St. Louis, Missouri, United States) on 06/19/2012

Hi, Julie from St. Louis again - My cat Einstein is 14 years old, diabetic with cancer, tumor on shoulder of front leg. We couldnt remove tumor, vet suggested not to do surgery after reviewing pre-blood work. Lost my last cat over Christmas with cancer, and also fighting stage four colon cancer with my brother....... trying to win this one with Einstien, I have to have hope.
I am giving him Essiac tea, 3 tablespoons twice a day with baby food. After I give it to him he wants to lay some place cool, dont understand that.
Another kind reader, suggested the Budwig treatment in addition to Essaic tea? Any pros or cons exist out there with combining the two?
Any suggestions are welcome please.
Thank you, Julie
---
Posted by Ryan (Philadelphia, Pa) on 06/08/2012

I just found out today that my 8 year old cat Tilt may have mammory cancer. Tilt just had a tumor removed on Wednesday and unfortunately we found out today that it was malignant and it may have already spread to her lymphs(however, I haven't gotten all the info yet). The vet estimated roughly 21 months and already suggested a oncologist I could take her to start the chemo process. I'm not sure about the chemo though.
After my initial breakdown, I jumped online to seek some answers and options. ES Clear and Essiac were the two products I came across most frequently. I am encouraged by the hundreds of overwhemingly positive reviews I read, so I am ordering both. This is still very raw, so I apologize for this messy post. I will post the process. Thanks
Replied by Julie
St. Louis, Missouri
06/18/2012

Replied by Nh Gardener
Sanbornton, Nh
06/18/2012

Replied by Nh Gardener
Sanbornton, Nh, Usa
06/18/2012

---