Red Clover Blossom and Coconut Oil Tea  
Posted by Odin's Mom (Colorado Springs) on 03/21/2017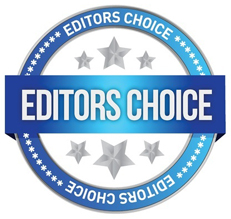 Red Clover Blossom + Coconut Oil Tea For Non Estrogen Based Dog Cancer + Tumors
Hi, I have a 8 - 9 year old rescue husky who has Arthritis + now anal gland tumors + possibly others, the Vet suggested 1 of 2 option.. Major Surgery or "put him down", (He never had a life till now)
1 month ago after a ton of research, I started him on
Red Clover Blossom Tea +
Coconut oil, 2 - 3 Tsp.
Red Clover Blossoms Steeped for 1/2 Hour in 6 Ounces or less
Boiled Water, Cool then add 1/2 - 1 Teaspoon Coconut Oil.. 1 Time every other Day ..
Husky's have sensitive systems (ya, except they can eat anything outside LOL)
At any rate, The Red Clover Blossoms (Only) also have Curcumin + The RCB's also produce an Estrogen like substance + RCB's also act as a Blood Thinner - So Careful Folks Don't Use RCB's for Estrogen based Cancers (makes it worse)
Well, this is 1 month later ..
Odin is running around, Talking up a storm, back to my bouncing Boy .. Looks like he might be shedding Tumors (liquefied?)
He is a little loose but nothing significant, I have stopped the RCB's for this next week or 2 because his skin was quite red during the RCB Tea Treatment.
His Skin Tone is almost Normal, I am increasing His Coconut Oil to 1 Tsp. per day now, He eats it in a lump, I tried to eat it like that (consistency of coconut flavored Lard).
I'll drink it in my Coffee, thank You..
I looked into Turmeric + many other remedies + found that Turmeric without Black Pepper is not very effective, can cause an Acidic System (You want an Alkaline system to fight Cancer) + can cause Kidney + Liver Problems..
So, I opted for my own creation of RCB's + Coconut to start + will return to the Tea if necessary, right now, I want to give his system a chance to kick in with the help..
I think this is working people, start slowly ..
Prayers for all of Our Pups + Buddies
I hope this helps someone else's "Kids" out there
Thanks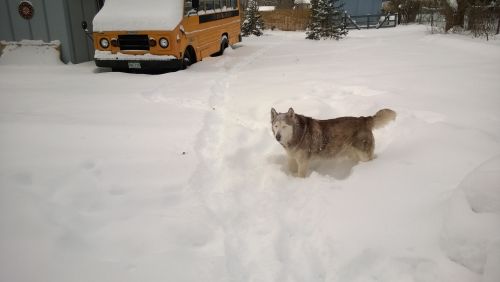 ---
Spindle Cell Cancer  
Posted by Marika (Pacifica, Ca) on 12/27/2010

My 10 yr dog Dillon has a lump in his throat. I took him to the vet and they told me it's spindle cell cancer. I love him and will do anything to make him better. He is going to get x-rays and blood work to see if he can handle having surgery. He will have to go to Uc Davis to get the surgery because it's right near his jugular. I just got laid off a couple of weeks ago and even if I could afford the surgery the thought of it terrifies me. Help! Would castor oil help him? How do I give it to him and how much? He weighd 62 lbs. I am devasted please reply.
---
T-Cell Lymphoma Remedies  
Posted by Rayven1lk (New York, Usa) on 04/29/2013

My boy Pluto's been diagnosed with this type of cancer after an exploratory surgery was performed in his abdomen. After the cancer was identified, the prognosis wasn't good (~2 months) as gastro-intestinal cancer spreads/ regrows rapidly. It's very nearly 3 months now and the doctor gave us some antibiotics, steroids and pain medication due to the symptoms re-emerging. They worked briefly for a few days, but he's again gone back to worse. I spoke to the doctor and all she said she can do is to wait for him to pass naturally or to put him to sleep.
I'd like to hear from some of you reading this if there is any alternative treatment I can look into?
I'd really appreciate it. Thanks for your time.
Replied by Joe
West Palm Beach, Florida
05/05/2014

Replied by Om
Hope, Bc. Canada
05/05/2014

---
Ted's Remedies  
Posted by Skipper523 (Nv) on 11/10/2014

I saw Ted's cure for cancer in dogs, mentioned in other posts but can't seem to find it anywhere. Can someone tell me where it is located? Other links just show user posts....help!! Our 11 yr old dog was just diagnosed with B Cell Lymphoma...Thank you!! Namaste
---
Turmeric  
Posted by Michele (Mill Creek, Wa) on 12/07/2012

I'm wanting to buy a home and tight for money right now. My dog weighs 68lbs and is approaching 8 years old. How much tumeric powder should I give my dog and what are the best foods to sneak it in with. My dog eats a dry dog food of duck and potato. Should I be giving my dog more meat? Some where I came across sardines? Can the meat source be chicken/ turkey or beef/ goat? Can my dog have veggies? My dog happens to also like broccoli and carrots. Can my dog also have cheese from cows milk or is goat cheese better? Thanks, michele
Replied by Wendy
Columbus, Oh/usa
12/17/2012

Replied by Om
Hope, Bc Canada
01/04/2013

---
Posted by Casey (Yuma, Az) on 12/17/2011

My dog of 7 years, Pippie, developed a tumor back in July of 2011. We had it removed in September 2011. Once removed it clustered into numerous tumors around the surgery line. At this point we knew she had mast cell tumors. The first surgery didn't remove all the cancer, this new cluster of tumors spread fast and moved into her lymph node. We have removed the tumors on the skin along with the affected lymph node and she is currently going thru radiation treatments. Once radiation is complete she will start Chemo next week.
I just learned about turmeric and Curcumin and found a dog food that contains turmeric (Solid Gold). I've started to feed her this food and have high hopes that it will prevent any other tumors from forming. My concern is how much turmeric is in this dog food. Is it enough? Since the tumor made it to her lymph nodes, the cancer cells could have traveled anyway. I wonder if I should take her off the dog food and give her a manual dose.
Any suggestions?
Replied by Dogma
Honolulu, Hawaii
12/19/2011

---
Posted by Shelagh (Palm Beach Gardens, Florida) on 09/14/2008


My 'peaches & cream' cat, Jasper, has just been diagnosed with skin cancer on one of his eye lids. I've begun painting the area with turmeric & aloe (from my garden) with a make-up brush. I am adding turmeric to his food (1/4 tsp. 2x a day). Will let you know how this goes, but so far, so good!
Replied by Althea
Austin, Tx.
01/11/2010

---
Turmeric, Baking Soda and Aloe Vera  
Posted by Nicola (Bath & North East Somerset) on 07/19/2017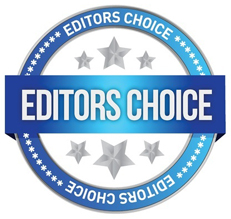 I have a remedy that has worked for my cat. She's a elderly kitty she is my sweet soulmate. Shes been very patient but it was tiring her out all this treatment . So its taken a matter of few months of patience I will say to finally cure heal her skin cancer. Also her mites on her nose to make it even more stressful have come over the last week on her nose and in her ears. I was at my wits end praying for help. She is a fighter of the age of 19 years she is still holding on now well now. She has the sqaumous carcinoma on her ear tips. I noticed lots of posts on it on the nose but none on the ears. So like to be the first to help other beloved cat owners in the world.
I applied first turmeric for one month. It was a messy process but helped it calm down on her ears after 1 month. It was the golden paste: mix turmeric, olive oil and a bit of spring water heated up and cooled in fridge, then applied with a make up brush brushed on. Then after that it started to inflame up bit again when I stopped it.
So second month I applied bicarbonate of soda, just a tiny bit mixed with the purest aloe vera gel. It was very soothing for her and she didn't lick the ear at all this time anyhow. So it was safe to put on skin I researched it but not to lick it off. So to be careful that kitty cannot lick at it.
Well after a few weeks her whole skin has improved the red sore has gone. At the end of ear scab. just scabbed over for a week red inflamed. I kept going and then finally now by my amazement new fresh skin is growing now. Finally pink but that's new skin so I am v pleased relieved so far.
Red skin cancer gone new skin growing.
So to help others if your cat gets it don't give up, keep going if used twice a day small amount pasted on you will beat kitty's skin cancer naturally no operations.
Also I treated her mites in her ears and swarmed on her nose all over her face with colloidal silver sprayed on nose away from her eyes gently. Then I applied cats sunscreen over the site twice a day. The cats sunscreen drowns mites and is safe if using a cats special sunscreen can bye online. I really hope I help cat owners. I will update on her progress. So far so good.
Namaste. Nicky UK
---
Vitamin C  
Posted by Patti (Avondale, Az, USA) on 02/01/2013

My female 7 year old Doberman, Lexi, developed a huge lump, almost over night, above wrist on front leg. Jan. 21 Oncologist diagnosed her with Osteosarcoma. Amputation was recommended and chemo as this is an aggressive, fast spreading cancer. I chose not to do that.
I started her that day on a shot of Immunocidin which is fairly new at $250 a shot which is given every two weeks. I also started her on Intravenous Vitamin C therapy which she goes to office for about 4 hours at a time twice a week but you must have one day in between. Shots are $75.
Lexi is also on Myforte Mushrooms from the vet as well as Conc Statis and Bone Stasis Herbs 2 x a day. I also started her on Budwig, Baking Soda/Pure Maple Syrup, Essiac powder, Artemsinin and Butyrex. She has been raw fed since a puppy but I am now making her fresh veggie soup as well so I can add garlic, ginger, vit d, the chinese herbs, and probiotics. I also soak her leg daily in warm water with magnesium chloride flakes, baking soda and epsom salts with tumeric then wrap the tumor with Vit. E oil with the chinese herbs.
I gave the Oncologist of a list of all products I found on dog cancer sites and she dismissed all of them except the Artemesinin, Essiac and Butryex. She also told me to stop the Budwig and the Baking Soda/Pure Maple Syrup. The one conflicts with Vitamin C therapy and the other was heavy sugar which feeds the tumor.
Has anyone tried the Immunocidin or the Vitamin C therapies and had any success without amputation. So far, for Lexi, the tumor has not grown, but has not shrunk either which I was told it will not as it has been infiltrated by the cancer. The xrays showed no mets in lungs so we caught this early and I want to keep it that way as long as I can.
Please advise if success with any of the oncology treatments versus amputation.
Thanks! Patti and Lexi
Replied by David
Cleveland, Ohio
03/31/2016

---