Milk Thistle, Reishi Mushroom, Rooibos Tea
Posted by Dan (Dublin, Ireland) on 02/08/2012

★★★★★
I have an 18 year old jack russel that was diagnosed with cancer in November 2011. She was very weak and little appetite with at least 5 visible tumors, the vet said the only option was to put her down. Sooner rather than later.
I visited a chinese herbalist who recommended I feed her milk thistle, reishi mushroom and a herbal tea high in antioxidants (rooibos), I started giving her 5 drops of reishi liquid extract and 100ml of strongly brewed rooibos tea along with the milk thistle.
I can't put into words but the results were simply miraculous. Her tumours shrank and her appetite increased tenfold. After three weeks there was no visible tumours, the vet couldn't believe it when the MRI scan came back clear. Just wanted to share my story and hopefully you can add this to the pet cancer section.
Replied by Darcy
(Hemet, California)
02/29/2012

Replied by Nadine
(Nyc)
08/19/2023

---
Multiple Remedies
Posted by Nora (Acworth, Ga) on 02/23/2017

★★★★★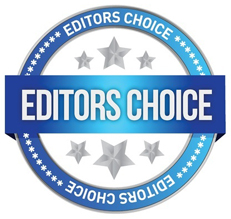 I used a multiple cure approach for a 12 year old cat with intestinal tumors; Essiac Tea, Turmeric, ground apricot kernels, baking soda & maple syrup, Astralgus, BioPrep+ (blue/green algae) IP6, DMSO, Neoplasene, Medicinal Mushroom Complex, a powder called NuVet Feline, colloidal silver and Pancreatic Enzymes. Her kidneys were failing, so I got her Astro's CRF oil, Creatinine Scrub, and Astro's predigested fish protein.
I put her on a mostly raw diet of organic chicken & turkey with a custom made vitamin mix with high dose vitamin D, occasionally, cooked wild caught salmon with organic brown rice. She won't eat raw voluntarily, so I made a paste out of it with the food processor and fed it to her with syringes, mixing the various doses into the meat paste. I fed her every two hours with the raw mixture, and gave her a bowl of cooked food overnight so I could sleep a few hours. She had symptoms of diabetes, (excessive urination and thirst) and that turned around in a matter of days with the addition of a concentrated mineral liquid containing chromium and vanadium to her water bowl. There are 74 trace minerals in it, and the results were dramatic. I gave four drops of the 99% pure DMSO mixed with seven drops of colloidal silver and 30 drops of purified water, three times a day. I brush her teeth with Orateen gel, following meals. She is back to eating very well and has gained back over a pound and a half of the weight she lost. The vet only does blood work, nothing else. Numbers for all values have moved toward the normal range. I can still feel the tumors, but they are really small now, and I can tell from the way she's acting that she's much better. The other thing I do every day is take this cat out in full sun. It's been four years since her diagnosis, and despite the bad teeth, she's still doing great.
Most of these things can be given within two hours of each other, the only thing that needs to be given at a four hour interval is the IP6, which interferes with the adsorption of vitamins & minerals. Neoplasene causes nausea, so I mix it with cooked food. Because she is so small, five drops. The manufacturer gives your vet the correct dosage information, so when you pick up the product get a syringe to measure the dose.
I began with one thing--Essiac Tea. Did more research and added a thing at a time until I started to see real results. I'm convinced the organic, grain free, carb free diet, loaded with nutrients is the key.
Replied by Nat
(Montreal)
04/27/2018

Replied by Theresa
(Mpls., Mn)
05/01/2018

---
Multiple Remedies
Posted by Jill (Indiana) on 01/02/2017

★★★★☆
My dog was dx'd with lymphoma in August. I started diet and supplements. It has made her so much healthier! She had lost 14 lbs over the 3 mo (prior to lymphoma dx) & quickly regained weight, breathing became less stressed & she feels better. I just iodered the essaic tea but the cottage cheese/flax oil, turmeric paste, 50% ground meat, 25% green veggies & cottage cheese, boiled eggs diet is very beneficial. Tumors haven't grown & I think have reduced some.
My dog was failing fast & after August, she had improved so much. We celebrated Christmas & New Years when it looked grave last summer
Good luck!
jill
Replied by Sundra
(Ellijay, Georgia)
06/29/2021

---
Multiple Remedies
Posted by Shirley (Atlanta) on 06/28/2015

★★★★★
Hi, 15months ago, I was told my Havanese of 11 years had a couple of weeks to live, 5 vets. He is a happy little guy with a growing tumor. With the help of a wonderful Holistic vet we changed diet and he is on herbs. Freeze dried "raw" food, turmeric, Six Gentle Pets, stasis breaker, vetasyl, lactulose, and four marvels. I give him organic pumpkin and feed him green beans and apples too. He never had surgery or chemo.
Replied by Sundra
(Ellijay, Georgia)
06/29/2021

---
Multiple Remedies
Posted by Joe (West Palm Beach, Florida) on 05/05/2014

Ted's Cancer protocol
The remedy for dog cancer is as follows: reishi mushroom, bromelain, and sabah snake grass. I gave another dog, in addition to that, lysine, butyric acid, and DMSO, for the tumor that is growing and it also disappeared in 3 months. The reishi mushroom was powdered, and mix in 10% bromelain and 10% sabah snake grass powder. The two substances that I know convert cancer cells to normal cells (that I also tried) were DMSO and butyric acid, so it is a 50/50 mix.
---
Multiple Remedies
Posted by Vida (London, Uk) on 08/03/2012

★★★★★
I would like earth clinic readers to know that we have fought off our dog Poppy's soft tissue sarcoma. We were paying vet bills and oncology appointments plus some cancer medication but it did not help.
And its thank you to earth clinic I listed what other people were using and Poppy started : essiac tea, bromelain, astragalus, reishi mushrooms and flack seed oil. Still tumor was not giving up. Lastly we tried BLACK SALVE, it took few weeks to see improvement and after 3 months tumor is almost disappeared.
Thank you very much Earth Clinic. You have saved Poppys life.
Replied by Angela
(New Jersey, Usa)
03/02/2016

Cristiana
(London)
10/12/2020

Replied by Lily
(Canada)
10/07/2016

Replied by Laura Braggiotti
(Ny)
03/08/2018

---
Multiple Remedies
Posted by Iheartmybabies (Moorestown, Nj) on 07/19/2012

★★★★★
My beagle was diagnosed with Lymphoma and I immediately went to work. I do not believe that anything is incurable. After extensive and exhaustive research, talking with everyone I could find, etc. , etc. , I changed my beagles diet completely and put her on numerous supplements. Cancer cannot survive in certain environments, so my first goal was making my beagles body a difficult environment for cancer to thrive. Without getting into all the "why's", I immediately stopped all commercial dog foods, all charbohydrates, ALL SUGARS, etc.. I switched to bottled water ONLY. I use a crockpot on SLOW cook (you do not want to cook their food on high heat), and toss in chicken, veal, veggies.... Apples are OK too. NO RICE, NO OATMEAL, NO POTATOES.
She's on Essiac tea (2 x per day), cottage cheese w/flaxseed oil (2 x per day), shark cartlidge, coral calcium, milk thistle, and red clay. I also feed her the crockpot mix 2 times a day. All swelling is gone, she's no longer lathargic or in any pain at all, in fact... She's happier, healthier and stronger than I can ever remember. She even looks like she's 5 years younger. Seriously, wow. Regardless of how it all turns out, I will say that TODAY she is happy, healthy and playful and in the big picture, that's really all that matters. I truly believe in my heart that she's going to be just fine.... I urge everyone to do their research, make the changes, don't give up. Oh, we pray a lot too. :)
Replied by Denise
(Manchester, United Kingdom)
11/20/2017

Replied by Sundra
(Ellijay, Georgia)
06/29/2021

---
Multiple Remedies
Posted by Sweets (Sutton, Surrey) on 08/02/2009

★★★★★
2 months ago, we sent our 11.5 year old cat to the vet as he was losing weight, not eating and looking very ill. The vet diagnosed him through x-rays and blood tests (low blood count - putting him under GA twice) as having a fast growing cancer that was stopping him from breathing properly. As this was spreading fast, we were advised to put him down. There was no way I was going to do this without a fight so my wife (who is a GP) and I spent 2 nights researching online and came up with the following treatment:
1) Morning: 1 ml of flaxseed oil, 2 ml of Essiac tea, 4 - 5 ml of a well known brand of chicken essence; 1 pippete (c. 2 ml) of liquid multivitamin (for babies); 1 tablet of transfer factor (we take the powder out of the capsule, put it onto a small spoon drop it into his mouth.
2) Noon: 1 ml of flaxseed oil, 2 ml Essiac tea and 4-5 ml chicken essence
3) 5:30/6pm: As for breakfast PLUS 1 x 5mg prednicare tablet to stimulate his appetite
4) 10:30/11pm: as per his Noon time treatment
We also gave him steamed (I avoid microwaving!) cod or coley fish (which we buy frozen from the supermarkets - so very convenient).
Within a week, he was much better and eating really well. He has put on weight; his coat is glossy; and is pretty sprightly for his age - well enough to get into a fight with our neighbourhood rogue cat which ended with him getting a bitten - and now infected ear which I am treating with tea tree oil.
By the way, we brought him to the vet a fortnight after starting his treatment and the vet sure was shocked by his recovery.
From next week, I intend to reduce his treatment to 3 times a day i.e. leaving out the noon feed.
If your cat (or dog?) is in a similar situation as my cat was, try out the above. Naturally, you may have to up the dose if it is a dog.
Replied by Karen
(London England)
11/18/2017

---
Multiple Supplements
Posted by Heimdal (Vanderbijlpark) on 08/29/2023

★★★★☆
German Shepherd
He is almost three. Now has aggressive advanced lung cancer. And. Myocarditis. And I am taking him to to the vet today again. Is chewing through a spot in his skin by his hips. Overall since starting supplements and feeding raw only he seems better. Less hunched over struggling to cough out something. Haven't found any blood anymore. He is no longer panting terribly. Only occasionally. His eyes seem less glazed over. His mood better. More energy. I am supplementing very widely, lots of the best and different supplements. Appetite good.
With all the supplements he still eats up absolutely everything. The main issue now is the terrible itching. And the spot he has managed to damage. I am spraying down his coat with ACV, and alternating with colloidal silver. Today I brushed in DME. He has also lost a lot of muscle! I am concerned adding twenty supplements in one meal may interfere with absorption. He is on pancreatic enzymes. And I add DMSO to his meal. I am heavily supplementing sulfur. As long as he has good moments I will keep fighting. He sleeps snuggled on the bed nightly with me. As massive as he is. Such a sweetheart. I live alone. I am struggling to keep positive. My other GSDs coat maybe also affected. Will see what vet says in a few hours.
---
Neoplasene
Posted by Nora (Georgia) on 07/05/2015

Important for all pet parents: there is a new alkaloid treatment for cancer called Neoplasene, made by a company who sells it to veterinarians, Buck Mountain Botanicals. This compound is available in an injectable form for external tumors like lymphomas, an oral form for internal tumors, and a salve. All three forms target only the cancer cells, there is no damage to healthy cells, unlike chemo and other conventional treatments which are harmful and hasten death. It's inexpensive. (You must have your vet order it, you cannot get it unless you have a DEA #.) If you go to their site you can read the technical papers and look at the photographs of tumors falling off and the skin and hair growing back! I am going to ask my vet for this for my cat with cancer, and try the oral form. This is a ray of hope for those of us too broke for conventional treatments, and who want to save our beloved pets the agony of cut/poison/burn.
There are other promising compounds if you do some research; IP6, Tim's Tonic (red clover), Pancreatrophin and Hoxley's.
---
Ozone Blood Replacement Therapy
Posted by Jeffrey (London, Uk) on 06/12/2012

Last year my Irish Wolfhoud contracted lymphatic leukemia. No conventional treatment seemed to help and we were trying everything. Beowulf had been an integral member of our family for 8 years and we could not imagine life without him.
We came across ozone therapy but most of them seemed to have other risks. Then I was introduced to ozone blood replacement therapy. It consists of taking some blood from the body, mixing it with ozone and then reintroducing it back into the body. We researched this and found no side effects but some seemingly remarkable anecdotal evidence of success. The price was reasonable and there seemed to be no risk so we decided to give it a try.
It took several treatments over the course of a month but at the end of the month Beowulf was in complete remission. To this day there is no sign of cancer and Beowulf is happy, health and still the loving and loyal protector of my children.
This ozone therapy appears to be effective against a number of conditions, curing many and reducing the problems of others, including other forms of cancer, heart disease, diabetes, infertility, erectile dysfunction, macular degeneration and others. Reportedly, many diseases are a result of a variety of inflamations. In many cases the ozone therapy eliminates the inflamation (viral, bacterial, environmental, free radicals, etc. ), others it attacks the resultingly affected cells and eliminates them. All this without harming healthy organs or cells. I hear that someone wants to conduct clinical trials using their therapy on HIV patients. This should be rather interesting if it can eradicate HIV/AIDS.
This ozone blood replacement therapy was incredibly effective and saved our Beowulf's life. I would recommend looking into it for other conditions and considering trying it.
Replied by Dan
(London U.k.)
06/06/2018

Cristiana
(London)
10/12/2020

---
Pycnogenol
Posted by John Wood (Stanardsville, Virginia) on 02/05/2012

★★★★★
I need to share what happend to my black lab, Teddy Bear. Maybe some of you reading this will be able to help your pet recover. Teddy developed a knot on his rectum around age 9. I thought it was just a hemmoroid but after several weeks it began bleeding. The area around the opening took on a bruised appearance with yellow, orange, reddish, and black colors and he began to act like he didn't feel well. I took him to the vet and was told it was cancer. He had surgery but withing a few months it was back. I took him in for more surgery. They removed several thumb size tumors and stiched him up. I was told that they didn't think they got it all. At that point I began praying for his recovery. The next day I received a cassete tape in the mail about a product called Pycnogenol. I listened to the tape on the way into work the next day. The narriator talked about all these folks that had cancer and other serious diseases taking this stuff and recovering completely. I had bought some of this stuff for myself about a year earlier in the hopes it would help me with chronic fatigue. It did nothing so I put it in the medicine cabinet and forgot about it. Anyway I heard the narriator tell that the most important thing about taking Pycnogenol is to take it 1 mg per pound of body weight. Well I figured Teddy weighed 90 pounds so I did the math and found that 5 capsules were needed to get close to his weight. I sprinkled the contents of the capsules on his food. Honestly I could not believe what happened next. Within one day of consuming just the first dose his rear end began to turn pink. He began to act like he felt a bit better. I gave him a second dose the next day and again daily from then on. By the time a week had passed you wouldn't believe it was the same dog. He was running and barking like he was a pup again. I kept him on the product until the bottle ran out. Withing a couple of weeks he began getting another spot on his butt so I put him back on the product. The knot went away. He stayed on Pyconogenol the rest of his life but he lived to the ripe old age of 17. I had to put him to sleep because his hips gave out, he couldn't walk, and he couldn't control his bladder & bowels any longer. I hated to do it but I had tried all that I knew to do. I stiil miss him....... But he lived 8 years longer than he would have if I hadn't had my prayer answered. Thank you Lord.
Let me say that there are differences between Pycnogenol and pine bark extract. Pine bark extract is a little bit cheaper than Pycnogenol but did not produce any effects for Teddy. I did not notice any difference between Pycnogenol brands.
Replied by Jr
(Coloma, Mi)
02/07/2012

Replied by Amber
(Pa)
08/01/2013

Replied by Amber
(Pa)
08/22/2013

---
Red Clover Blossom and Coconut Oil Tea
Posted by Odin's Mom (Colorado Springs) on 03/21/2017

★★★★★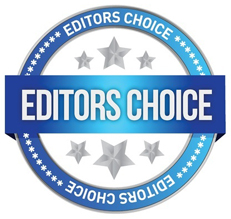 Red Clover Blossom + Coconut Oil Tea For Non Estrogen Based Dog Cancer + Tumors
Hi, I have a 8 - 9 year old rescue husky who has Arthritis + now anal gland tumors + possibly others, the Vet suggested 1 of 2 option.. Major Surgery or "put him down", (He never had a life till now)
1 month ago after a ton of research, I started him on
Red Clover Blossom Tea +
Coconut oil, 2 - 3 Tsp.
Red Clover Blossoms Steeped for 1/2 Hour in 6 Ounces or less
Boiled Water, Cool then add 1/2 - 1 Teaspoon Coconut Oil.. 1 Time every other Day ..
Husky's have sensitive systems (ya, except they can eat anything outside LOL)
At any rate, The Red Clover Blossoms (Only) also have Curcumin + The RCB's also produce an Estrogen like substance + RCB's also act as a Blood Thinner - So Careful Folks Don't Use RCB's for Estrogen based Cancers (makes it worse)
Well, this is 1 month later ..
Odin is running around, Talking up a storm, back to my bouncing Boy .. Looks like he might be shedding Tumors (liquefied?)
He is a little loose but nothing significant, I have stopped the RCB's for this next week or 2 because his skin was quite red during the RCB Tea Treatment.
His Skin Tone is almost Normal, I am increasing His Coconut Oil to 1 Tsp. per day now, He eats it in a lump, I tried to eat it like that (consistency of coconut flavored Lard).
I'll drink it in my Coffee, thank You..
I looked into Turmeric + many other remedies + found that Turmeric without Black Pepper is not very effective, can cause an Acidic System (You want an Alkaline system to fight Cancer) + can cause Kidney + Liver Problems..
So, I opted for my own creation of RCB's + Coconut to start + will return to the Tea if necessary, right now, I want to give his system a chance to kick in with the help..
I think this is working people, start slowly ..
Prayers for all of Our Pups + Buddies
I hope this helps someone else's "Kids" out there
Thanks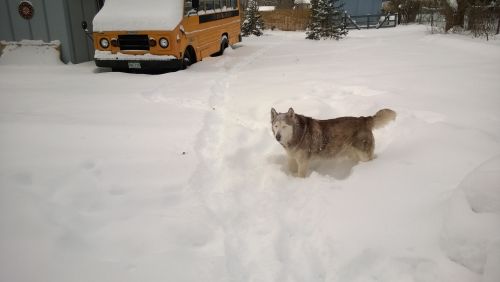 ---
Reishi and Dandelion Tea
Posted by Andrija (Serbia) on 05/30/2018

First of all I want to apologize for my bad English. Vet said that my cat has bone cancer. He still eats well, acts like complete healthy animal. I would like to ask you about few things. People told me that I can try to give him Reishi tea and dandelion tea. How many ml of tea he should drink? Would it be effective still if I combine tea and water? I think he will not drink just tea because of taste of it. He has about 5 killograms. Whole familly love him and we want to try everything for his health. What do you think about petroleum cancer treatments? I heard few possitive examples of people who took it.
Regards from Serbia,
Andrija
Replied by Mama To Many
(Tn)
05/30/2018

Replied by Andrija
(Serbia)
06/05/2018

---
Rooibos, Reishi, Milk Thistle
Posted by Dan (Dublin, Ireland) on 02/08/2012

★★★★★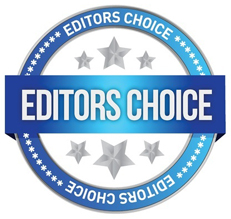 I have an 18 year old jack russel that was diagnosed with cancer in November 2011. She was very weak and little appetite with at least 5 visible tumors, the vet said the only option was to put her down. Sooner rather than later.
I visited a chinese herbalist who recommended I feed her milk thistle, reishi mushroom and a herbal tea high in antioxidants (rooibos), I started giving her 5 drops of reishi liquid extract and 100ml of strongly brewed rooibos tea along with the milk thistle.
I can't put into words but the results were simply miraculous. Her tumours shrank and her appetite increased tenfold. After three weeks there was no visible tumours, the vet couldn't believe it when the MRI scan came back clear. Just wanted to share my story and hopefully you can add this to the pet cancer section.
Replied by Patricia
(CA)
05/22/2023

Patricia
(CA)
06/05/2023
★★★★★
Replied by Ashley
(Santa Cruz California)
06/10/2023

---