Flor Essence
Posted by Chantal (Hasselt, Belgium) on 10/12/2018

Flor-Essence for Cat With Mouth Cancer in Lower Jaw:
Hello, I read many testimonials about the effects of the tea for animals with cancer. As I live in Belgium I could only find the 8 formula, The Flor Essence. I read that many people give the 4 formula. Why is this?
Some people mentioned that the red clover in the eight formula could kill a cat. I did some research and I found this : https://www.vetinfo.com/medicinal-cat-herbs.html : The red clover may be used as an alternative treatment for cancer; this may slow down the tumor from extending.

At the moment I give between 3-4 tsp (20 ml) per day divided in 3 portions. For cats with agressive cancer they recommended even 2x2tbsp per day.
I read that for the Flor-Essence formula you have to mix 5ml (1tsp) with 5ml water of broth. Is this correct?

There ware some testimonials where catowners mentioned that the tumor was growing accompanied with some bloodloss.They asked for help but I only found one answer : have Faith in the tea and give it the time to do it's work. There was also told that it happens that the tumor can grow and then flatten. This is mentioned in the instruction paper which is delivred with the bottle. As I am from Belgium I purchased it in the Netherlands. Without Paper. Only recommendations for administrating.
Is it possible to receive such instructionpaper?

I began to administrate the Flor-Essence about 10 days ago.My cat is almost 17 years old. He has a big appetite and makes some little walks in the garden

What do you recommend?
I know that there is a very big chance that the cancer can't be cured. But I give the tea a chance.

Thank you.

Sincerely,

Chantal
---
Frankincense
Posted by Diane (Burbank, CA) on 12/29/2006


Frankenscense helped slow cancer down. We were told our dog had 9 months to live, and to give her radiation treatments. I had heard of Frankenscense given internally for cancer, so we started her on capsules with a few drops of Frankenscense mixed with olive oil and skipped the radiation, since it would have stressed her out too much. That was 17 months ago, and she is still with us. The frankenscense is very high quality that can be taken internally, not the aromatherapy kind.
---
Ginger
Posted by Scott (Pen Argyl, Pa) on 08/26/2013


My dog contracted lymphatic leukemia. I went to the vet and she put him on a course of 4 rotating treatments with one week off for 4 months. He wasn't getting any better.
Right from the start I researched alternative cures to supplement his treatments but I'll get to those specifics later. I ran across information that ginger reactivates the mitochondria which shuts down in many forms of cancer. This controls the life cycle of the cell. When they're reactivated the infected cells that were supposed to have died off had they been healthy essentially commit suicide. This only affects the cancerous cells.
I was familiar with this from DiChloroAcetate, a generic drug now being researched at the University of Alberta with significant results on a variety of cancers. The problem with this was it's fatal to dogs.
I started grating ginger into his food twice a day, about an inch of fresh ginger at a time. Within 3 weeks he was clear of cancer. The vet was amazed. Previously she had not been into alternative treatments. Now she uses this and has included others that have been effective on this and other cancers.
Along the way I was giving him a variety of anti oxidants, mostly amino acids. Dylan never appeared sick. The only reason I found out were the lumps on this throat. Amino acids are the building blocks of the body so they helped keep him strong. The anti oxidants in them helped restrain the spread of the cancer.
The doctor said Dylan should have died 4 times and considered him a miracle dog. I credit the antioxidants for having kept him alive until I found the ginger.
Dylan's picture is now displayed prominantly on the wall of the veterinarians office and he's become something of a legend but he was always that way. He was a celebrity back when I lived in NYC. I couldn't walk him a block without someone asking about this big gorgeous giant schnauzer. Soon people were coming up to me asking if this was Dylan. He was known by name throughout the neighborhood by people who'd never met him. He was just a wonderful dog.
Unfortunately, I didn't keep him on the regimen. It seems theres often a reaction to chemo where after the cancer goes away it will come back later as a super cancer. It came on too fast and too strong.
The lesson is, even after you beat the cancer, keep treating it for at least several more months, particularly after chemotherapy.
---
Himalayan Salts
Posted by Brutus (Niagara Falls, Ontario) on 07/19/2013


I want to thank everybody for their helpful advice for Brutus.
I would like to share some vital information that I have stumbled upon in my search for answers. Brutus was neutered before he was 1 yr. old. When our animals are spayed and neutered they are stripped of their natural hormones that affect everything from bone marrow to bladder control. When humans have surgeries that diminish hormones, we are given necessary hormone treatments. Animals are not. All of the problems that Brutus is facing can be directly related to having no testosterone in his body for 12 years. Rimadyl is a hormone that stopped his pain but caused his incontinence. If Brutus was given testosterone at this stage he would be in extreme pain but the incontinence would stop. If you neuter your large, male dog when he's young, he will be over 50% more likely to develop osteosarcoma (deadly bone cancer) than male dogs that are not neutered! We put our animals through the torture of these operations because we've been convinced this is the best thing we can do for our beloved pets but these accepted, "standard" procedures strip them of the hormones they need. If you're thinking of getting your pet spayed or neutered, ask your vet about hormone treatments. I've never heard of any but maybe, if we're all aware, we will one day be able to change this barbaric treatment of our loved ones.
I would also like to let everybody know that since May 29, I have tried over 30 different supplements and remedies and I am finally seeing his cancerous forearm shrinking! Brutus now gets 1/4 tsp. Himalayan salt (unprocessed sea salt) in his water twice a day and a little sprinkle of it on 2 meals. His first salt water was given to him on Sun. July 14. His forearm looked like a baseball bat. It was huge, hard and no definition. Today, July 19, it has shrunk to less than half the size it was and you can see the definition again. I went to watercure2 that was referenced from earthclinic and I believe it's saving Brutus's life! It is also known to help arthritis and many other ailments. It's the least inexpensive thing and so easy! Brutus is walking better, his appetite is back and he's acting like himself again.
Thanks to earthclinic and all the caring people that tried to help Brutus.
Replied by Ukia
Wa, Dc
04/05/2016

---
Hydrogen Peroxide
Posted by Ingrid (Geneva, OH) on 04/22/2009

I want to try the hydrogen peroxide treatment for my small dog. He weighs approximately 16 pounds. I was told he has a nasal/sinus tumor. I've been treating with cottage cheese and flax oil and MSM and transfer factor plus at present. Also tried eissac, turmeric, and some other supplements. The lump was growing and shrinking, went away completely and now is very big. Surgery cannot be done due to the location behind/above his eye and being close to the brain. I'm a bit nervous to try the 35% food grade as it seems dangerous to try. Has anyone used the 3% regular hydrogen peroxide from the store and had any success? Would this be safer to use? What dosage would I use and how would I use it/administer it of the 3% and of the 35%? He's had this since April 2008. The first 7-8 months I was told it was a sinus infection (by 3 different vets). Nov. 2008 I took him to emergency for a bulging eye and was told it was carcinoma.
Replied by Ingrid
Geneva, Ohio
06/20/2009

Replied by Ingrid
Geneva, Ohio
07/19/2009

---
Posted by Kelly (Vancouver, Canada) on 04/14/2007


My sister in law's cat was a very butch 'husky' male. Long hair, gorgeous. He suddenly lost half his weight and became very docile. SIL basically left him to die, but I had a soft spot for him, and took him to the vet. Liver cancer, he's got 6 weeks at best. Surgery was possible, but would cost $$$. SIL would never bother. I made a jug of water, 4 litres water and put one oz of 35% food grade H202. Put some of this solution in his drinking water daily. He began to throw up daily, but kept gaining weight! His fur became thick again, one happy fat kitty. I believe he was 'throwing up' the cancer in a healing crisis. Whatever he was throwing up, it didn't look like his food, and it was nasty. This was 6 months ago. He's just well again.
Replied by Teresa
London, Uk
02/06/2010

Replied by Gerald
Columbus, Ohio
06/12/2010

Replied by Gerald
Columbus, Ohio
10/09/2010

---
Low Dose Naltrexone
Posted by Windingdown (So Ca, US) on 02/25/2015


Low Dose Naltrexone low low dose of 0.03 per pound call Skips Compounding in FL for exact dosing and ways to find a vet who will prescribe it.. Google it for humans and it does have info about cats and dose on LDN too. BEST OF LUCK TO ALL OUR BABIES
---
Posted by Rxbach (Youngstown, Ny) on 01/16/2011

My husband and I had a three year old female with osteosarcoma. We lost Hedwig in September 2010, but she lived a decent life, and far longer, than we dared hope after we started giving her LDN (low-dose naltrexone). In addition to what you're already doing, it could very well help. Hedwig took .4 mg (a human top dose is 4.5 mg). We have another cat on LDN for pancreatitis -- extremely effective -- who takes .25 mg. )
There's an LDN for Pets list at Yahoo where you could ask questions about it, and you can also contact Skip (or one of his pharmacists) at Skip's Pharmacy (in Florida, but they mail RX's all over the place), who has a lot of experience compounding it for animals as well as people (it has to be compounded in specific doses). What it does is increase the body's endorphin levels so that the immune system is regulated -- and many, many diseases, including cancers have a dysfunctioning immune system component. (I take LDN successfully for Crohn's disease, and it works for a host of issues. ) I would urge you to check out Skip's (Google the name) and/or sign up for the LDN for Pets list. Chances are good your vet won't have heard about LDN.
---
Milk Thistle, Reishi Mushroom, Rooibos Tea
Posted by Dan (Dublin, Ireland) on 02/08/2012


I have an 18 year old jack russel that was diagnosed with cancer in November 2011. She was very weak and little appetite with at least 5 visible tumors, the vet said the only option was to put her down. Sooner rather than later.
I visited a chinese herbalist who recommended I feed her milk thistle, reishi mushroom and a herbal tea high in antioxidants (rooibos), I started giving her 5 drops of reishi liquid extract and 100ml of strongly brewed rooibos tea along with the milk thistle.
I can't put into words but the results were simply miraculous. Her tumours shrank and her appetite increased tenfold. After three weeks there was no visible tumours, the vet couldn't believe it when the MRI scan came back clear. Just wanted to share my story and hopefully you can add this to the pet cancer section.
Replied by Darcy
Hemet, California
02/29/2012

---
Multiple Remedies
Posted by Nora (Acworth, Ga) on 02/23/2017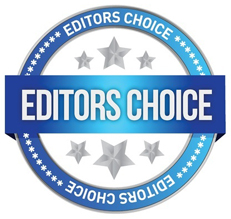 I used a multiple cure approach for a 12 year old cat with intestinal tumors; Essiac Tea, Turmeric, ground apricot kernels, baking soda & maple syrup, Astralgus, BioPrep+ (blue/green algae) IP6, DMSO, Neoplasene, Medicinal Mushroom Complex, a powder called NuVet Feline, colloidal silver and Pancreatic Enzymes. Her kidneys were failing, so I got her Astro's CRF oil, Creatinine Scrub, and Astro's predigested fish protein.
I put her on a mostly raw diet of organic chicken & turkey with a custom made vitamin mix with high dose vitamin D, occasionally, cooked wild caught salmon with organic brown rice. She won't eat raw voluntarily, so I made a paste out of it with the food processor and fed it to her with syringes, mixing the various doses into the meat paste. I fed her every two hours with the raw mixture, and gave her a bowl of cooked food overnight so I could sleep a few hours. She had symptoms of diabetes, (excessive urination and thirst) and that turned around in a matter of days with the addition of a concentrated mineral liquid containing chromium and vanadium to her water bowl. There are 74 trace minerals in it, and the results were dramatic. I gave four drops of the 99% pure DMSO mixed with seven drops of colloidal silver and 30 drops of purified water, three times a day. I brush her teeth with Orateen gel, following meals. She is back to eating very well and has gained back over a pound and a half of the weight she lost. The vet only does blood work, nothing else. Numbers for all values have moved toward the normal range. I can still feel the tumors, but they are really small now, and I can tell from the way she's acting that she's much better. The other thing I do every day is take this cat out in full sun. It's been four years since her diagnosis, and despite the bad teeth, she's still doing great.
Most of these things can be given within two hours of each other, the only thing that needs to be given at a four hour interval is the IP6, which interferes with the adsorption of vitamins & minerals. Neoplasene causes nausea, so I mix it with cooked food. Because she is so small, five drops. The manufacturer gives your vet the correct dosage information, so when you pick up the product get a syringe to measure the dose.
I began with one thing--Essiac Tea. Did more research and added a thing at a time until I started to see real results. I'm convinced the organic, grain free, carb free diet, loaded with nutrients is the key.
Replied by Nat
Montreal
04/27/2018

Replied by Theresa
Mpls., Mn
05/01/2018

---
Posted by Jill (Indiana) on 01/02/2017


My dog was dx'd with lymphoma in August. I started diet and supplements. It has made her so much healthier! She had lost 14 lbs over the 3 mo (prior to lymphoma dx) & quickly regained weight, breathing became less stressed & she feels better. I just iodered the essaic tea but the cottage cheese/flax oil, turmeric paste, 50% ground meat, 25% green veggies & cottage cheese, boiled eggs diet is very beneficial. Tumors haven't grown & I think have reduced some.
My dog was failing fast & after August, she had improved so much. We celebrated Christmas & New Years when it looked grave last summer
Good luck!
jill
---
Posted by Shirley (Atlanta) on 06/28/2015


Hi, 15months ago, I was told my Havanese of 11 years had a couple of weeks to live, 5 vets. He is a happy little guy with a growing tumor. With the help of a wonderful Holistic vet we changed diet and he is on herbs. Freeze dried "raw" food, turmeric, Six Gentle Pets, stasis breaker, vetasyl, lactulose, and four marvels. I give him organic pumpkin and feed him green beans and apples too. He never had surgery or chemo.
---
Posted by Joe (West Palm Beach, Florida) on 05/05/2014

Ted's Cancer protocol
The remedy for dog cancer is as follows: reishi mushroom, bromelain, and sabah snake grass. I gave another dog, in addition to that, lysine, butyric acid, and DMSO, for the tumor that is growing and it also disappeared in 3 months. The reishi mushroom was powdered, and mix in 10% bromelain and 10% sabah snake grass powder. The two substances that I know convert cancer cells to normal cells (that I also tried) were DMSO and butyric acid, so it is a 50/50 mix.
---
Posted by Vida (London, Uk) on 08/03/2012


I would like earth clinic readers to know that we have fought off our dog Poppy's soft tissue sarcoma. We were paying vet bills and oncology appointments plus some cancer medication but it did not help.
And its thank you to earth clinic I listed what other people were using and Poppy started : essiac tea, bromelain, astragalus, reishi mushrooms and flack seed oil. Still tumor was not giving up. Lastly we tried BLACK SALVE, it took few weeks to see improvement and after 3 months tumor is almost disappeared.
Thank you very much Earth Clinic. You have saved Poppys life.
Replied by Angela
New Jersey, Usa
03/02/2016

Cristiana
London
10/12/2020

Replied by Lily
Canada
10/07/2016

Replied by Laura Braggiotti
Ny
03/08/2018

---
Posted by Iheartmybabies (Moorestown, Nj) on 07/19/2012


My beagle was diagnosed with Lymphoma and I immediately went to work. I do not believe that anything is incurable. After extensive and exhaustive research, talking with everyone I could find, etc. , etc. , I changed my beagles diet completely and put her on numerous supplements. Cancer cannot survive in certain environments, so my first goal was making my beagles body a difficult environment for cancer to thrive. Without getting into all the "why's", I immediately stopped all commercial dog foods, all charbohydrates, ALL SUGARS, etc.. I switched to bottled water ONLY. I use a crockpot on SLOW cook (you do not want to cook their food on high heat), and toss in chicken, veal, veggies.... Apples are OK too. NO RICE, NO OATMEAL, NO POTATOES.
She's on Essiac tea (2 x per day), cottage cheese w/flaxseed oil (2 x per day), shark cartlidge, coral calcium, milk thistle, and red clay. I also feed her the crockpot mix 2 times a day. All swelling is gone, she's no longer lathargic or in any pain at all, in fact... She's happier, healthier and stronger than I can ever remember. She even looks like she's 5 years younger. Seriously, wow. Regardless of how it all turns out, I will say that TODAY she is happy, healthy and playful and in the big picture, that's really all that matters. I truly believe in my heart that she's going to be just fine.... I urge everyone to do their research, make the changes, don't give up. Oh, we pray a lot too. :)
Replied by Denise
Manchester, United Kingdom
11/20/2017

---