Fenbendazole Dewormer
Posted by DMSL (Howell, MI) on 10/11/2021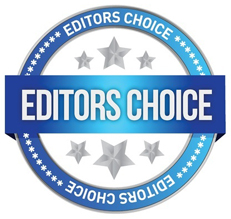 Feline Nasal Cancer - Adenocarcinoma
While I am hesitant to say with absolute confidence that my cat is cured, I wanted to post this because I know how heartbreaking it can be to have an animal diagnosed with cancer and feel completely helpless. I spent countless hours searching Earth Clinic as well as the internet for whatever small tip I could find to possibly help my cat and as it now appears that after about 3 months on this medication, it is nothing short of miraculous, all thanks be to God for answering my prayers.
My cat started having what appeared to be severe congestion about August or September of 2020. We had him to the vet several times, they always said it was upper respiratory and gave him several different types of antibiotics. Nothing helped. They wanted me to see a specialist but I had already scheduled an appointment a month earlier with a "cats only" vet, board certified.
We figured we would take him in there before going to a specialist. In early December 2020 we took him in, they sedated him and found a small growth at the back of his throat, removed it and the biopsy can back negative just before Christmas last year. We were overjoyed, he was his old self again and started eating normally, chasing his sister and just being the lovely soul we adored. Because he couldn't smell through his nose with his congestion, he wouldn't eat and we were syringe feeding him. We thought we were out of the woods.
However, in late March of 2021, we noticed he was snoring very loudly when he slept and started sounding congested again. I called the vet back and by the time we got back in, his nasal breathing was extremely blocked again and he had stopped eating wet food but would still eat dry food, but just not as much. Once again the vet sedated him to see if the growth was back, it was not but he stopped breathing during the procedure. Thankfully they were able to get his breathing started again and they did a nasal flush to try to see if they could get some discharge. They were able to get a small piece of tissue and said it didn't look good. The biopsy confirmed it was adenocarcinoma.
We were heartbroken.The vet suggested chemotherapy and radiation but since he was not a good candidate for sedation, radiation would have been out of the question and as we had a dog with throat cancer several years ago that we had radiation on, we decided the quality of life during that process just wasn't worth it. We did one round of chemo in early April of 2021 and saw absolutely no change. Even the vet indicated she did not feel it would be successful and that there was really nothing else they could do. I was determined to try to find something to help him, we had him on everything, Essiac Tea, Cat's Claw, Omega 7, Astaxathin, Apricot Kernel, Turmeric, and many different kinds of Chinese herbs and medicinals.
He was still eating Party Mix but we were struggling to get enough nutrients into him to supplement the Party Mix. We let him eat the Party Mix feeling that as long as he wanted to eat, we would give him what he would eat. He couldn't smell anything so he wouldn't eat, he would just walk away, no matter what we tried.
We bought the best quality canned food we could and added Cordyceps, Beef Liver, Nutritional Yeast, Beta Glucan, Transfer Factor, Vitamin E, and Aloe Vera Juice and blended it all in a NutriBullet until smooth and syringe fed him several times a day. His nose started running in late May, a thick, green mucus. We had to wipe it several times a day, which he hated.
We kept this up hoping something would kick in. About mid July, he was eating even less and fighting us on giving him his syringes which left us feeling like we were going to have to make a really hard choice soon. Around this time I was searching YouTube and ran across a video called "Cancer Treated with Animal Deworming Medication", by Veterinary Secrets. I watched it and then watched a video with a man cured of stage 4 lung cancer with the same medication (Joe Tippens cures Terminal Cancer with Pet Medicine). We decided that since our boy was going downhill, what did we have to lose. I went to TSC (Tractor Supply Company) the next day and purchased the dewormer (Fenbendazole). I bought it in liquid form (Safe Guard Goat Dewormer) thinking the liquid would be easier to administer and then I had to try to figure out the dosage. I search and search online and finally settled on about 1.4 ml in a small syringe. He promptly spit it out and threw it up. We then decided to put it in a vegetarian capsule which I got on Amazon. Filled up the capsule, popped it in his mouth after he had some food and he held it down just fine. The recommended dose was once per day for 3 days, then off for 4 days.
We did this for two weeks and noticed that on the days he got the medication, he seemed to feel better. Don't know if that was just wishful thinking but he was sleeping better and his appetite picked up some, still just the Party Mix on his own and still an extremely runny nose. About week three we noticed that on his days off of the medication, by the second day, he was noticeably, not feeling as well as the days he got the medication and it was taking longer for him to "bounce" back on his med days so we decided to keep him on it for 4 days and try 3 days off.
Still noticed he went downhill without it. We switched to 5 days on, 2 days off and this seemed to work best for him. We continued his syringe food and he seemed to be feeling better.
We did supplement his diet with Milk Thistle to help his kidneys and liver since the Fenbendazole is hard on the liver and also added Modified Citrus Pectin, which is supposed to help keep cancer cells from clumping together. He also receives 100 ml of Sub Q fluids (Lactated Ringers) daily to help flush the toxins out of his body. He gets one capsule per day of IP6, Boswellia, Omega 7, CoQ10 with PQQ and 2.5 mg of Melatonin with 3 drops of CBD oil at bedtime.
We also would use Saline drops in his nose, sometimes with Hydrogen Peroxide mixed in and sometimes we put a couple drops of DMSO directly in his nostrils to help him sneeze and clear out his nose. He also received two Nebulizer Treatments a day with saline and hydrogen peroxide to try to help clear his nose. Nothing seemed to clear it though.
About the end of September we hit a wall, he didn't want to eat much again and his nose seemed more congested than ever. He just seemed miserable. On a Thursday afternoon, I put a couple of drops of saline with hydrogen peroxide in his nostrils and he got a nose bleed. Not too bad but enough to need to be cleaned up. The nose continued to bleed Friday and Saturday, we would take a warm cloth and clean it for him. On Sunday we had to go away for a few hours and when we returned we found him waiting by the door for us, bright eyed and bloody nosed.
We noticed quite a bit of blood on the floor and on the sheet in the bed he liked to sleep in. We got him cleaned up and I cleaned up his bed and notice there was a large glob of something in one of the blood puddles. We couldn't really figure out what it was, we now think it was perhaps his nasal tumor.
Since that night, his nose stopped bleeding, it also stopped running. He went around the house in wonder, smelling everything. He started eating wet food about 2 days later and now, almost 2 weeks later, he eats everything we give him, just like before.
We're not sure what exactly helped but it sure seems the Fenbendazole did something. We figured the vet wasn't able to help him so what did we have to lose and as of today, he is playing and eating and happy.
We are continuing the medication for a month and if he continues to do well, next month we may go to every other day and see how he does. I wanted to post this because I know how desperate I was to find something for him and I am hoping it can help someone else. We believe he hit the wall the end of September because the tumor was either loose in this nose or had shifted, making it harder for him to breathe and he was finally able to get it out. Such a miracle. We don't know if we can call it a "cure", but for now, we'll take it and pray the progress continues.
---