Gallbladder Attacks, Detox, High Blood Sugar
Posted by Nicole (Chantilly, Va) on 01/19/2017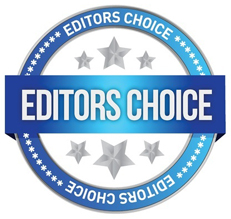 My daughter was having an extremely painful gallbladder attack and I gave her the herb Chanca Piedra and it quickly subsided. I always have it on hand as I use it for myself for general detoxing of the gallbladder, liver, and kidneys of sludge and stones. I presumed this was the cause of her pain based on the location.
I continued to give her 1 pill a day for another week (after the first day of 2 pills) and she has had no signs of gallbladder issues like she used to get. Now I give her just 1-2 pills a week for safe measure. She would occasionally also get twinges and sharp pains in the past that were temporary...but those have completely stopped as well. It's an amazing herb that aids in all digestion issues, softens stones and sludge in your gallbladder and kidneys so your body and excrete them, detoxes and cleanses the liver/kidney/gallbladder, and is also anti-parasitic. The first time I took it my urine became cloudy one time, for the first time in my life. I became concerned and looked it up and discovered that it's actually a sign that your kidneys are cleansing/detoxing. It made sense and I was pretty amazed.
It does lower blood sugar slightly so if you're hypoglycemic I don't recommend it. I take 1 pill a day for occasional detoxing...one time I went to 2 pills and started feeling symptoms of low blood sugar so had eat. One pill I'm fine though. Incidentally I do give it to my dad and my son who have high blood sugar issues and it helps them. It's also known as an herb for diabetics.
---