Colloidal Silver, Vitamin C
Posted by Jennifer (Visalia, Ca) on 11/30/2014


My sixteen year old came down with whooping cough six weeks ago. Yes he was vaccinated and had a booster. After lots of research I learned that 90% of whooping cough patients had the vaccine. So to the posters who said we shouldn't need a thread that lists natural remedies for the whooping cough disease is very wrong!
What really helped our son was vit c and colloidal silver. It minimizes symptoms. We saturated his body with the vit c. about 1000 ml every couple of hour. We are continuing with 3000 ml a day until all congestion is gone. He is recovering!
---
Drosera Homeopathic
Posted by Alesia (Staffordshire, England) on 10/12/2015


I picked my daughter up from a 2 hour nursery when she was about two years old. Don't know if she contracted it that day or before, but she coughed, then had the most awful sounding long whoop' on the in-breath every time. She's not inoculated, phoned NHS line, waited 15 minutes for no answer, was crying as its an eon when your child's sounding like that.
My other half came in and asked what was wrong, (I was crying by now and panicking). "Well give her the homeopathic remedy for whooping cough then", he advised. I put the phone down, and one drosera 30c pilule actually cured her completely by morning. She didn't have any lasting effects or symptoms. I expected to give more pilules than that!
Am still proud, and amazed to this day, especially how quick it worked, its efficacy, and how a tiny pilule can do all that. So glad I learnt it.
---
Garlic
Posted by Marliah (Kennebec County, Maine, Usa) on 03/21/2013


We did not realize until we were in the depths of it that we had whooping cough, we found that garlic salve has helped quite a bit. We make the slave by taking 1/3 cup coconut oil, 6-8 cloves of fresh garlic, 2tbp olive oil, 5 or so drops of lavendar oil. Blend at high speed in a blender then push through a screen or sieve to get out any large pieces. We apply this to the chest and back and to the soles of the feet. It's a great infection fighter/immune booster.
This is taken from the book "Be Your Own Doctor" by Rachel Weaver. I highly suggest thus book, lots of great info in there.
Also we have found that lavendar in the oil diffuser helps with congestion.
Replied by Lily R.
(NC, USA)
01/16/2015

Replied by Mama to Many
(Tennessee)
01/17/2015

---
Hydrogen Peroxide
Posted by Nancy (Minnesota, US) on 10/01/2014

My daughter may have whooping cough and she is 15. I plan on putting food grade hydrogen peroxide in a vaporizer. With some reverse osmosis water. I don't know how much to put in, but I did notice that someone put in 32 drops for 1 cup.
So for a gallon it would be how much? 8 x 32 drops? which would be 256 drops?
Wish there was a clear recipe, so I might try just 1/2 cup
Replied by Mama to Many
(Tennessee)
10/02/2014

---
Liposomal Vitamin C
Posted by Mama To Many (Tn) on 12/23/2017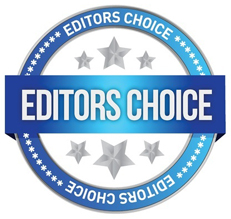 Well, we got to experience whooping cough. I wouldn't have chosen it and am grateful to be over the worst of it. I am happy to now have natural immunity to it and have some remedies to help others with it down the road.
In early November a cough began in my family. Within a couple of weeks 9 out of 10 in my household were coughing. By Thanksgiving the cough was actually noticeably worse instead of better. A few days after Thanksgiving I realized that I and my 6 year old were whooping after we had a coughing fit. I was 99% sure we had whooping cough by this point. I did go in to get a test for it, which was positive. This positive test was useful for a few reasons, one of which was that my son in college was able to get a prescription for antibiotics from his doctor, based on my diagnosis, so wouldn't have to worry about being contagious at school. Interestingly, the antibiotic did not seem to help his symptoms. (My understanding is that, taken in the first two weeks it can reduce symptoms, but of course, it is hard to diagnose whooping cough in the first two weeks.)
I had helped a friend make liposomal vitamin C for whooping cough a few years ago so I had the stuff to make it and did so. I still make a batch every day to use for my family. At first I was using sodium ascorbate which was labor intensive for treating 9 people. I was constantly evaluating symptoms, trying to notice if it was causing bowel intolerance and giving it every 1/5 - 2 hours. The liposomal was easier to dose - I gave it to most people 3 times a day and it seemed to work as well if not better.
Liposomal C is supposed to be given on an empty stomach but I couldn't always dose it that way. I did always give some juice as a chaser. It tastes pretty terrible.
I also bought some lypospheric vitamin C online but it was a dollar a dose. I did give that to my son to take when away from home during the day.
We avoided dairy and sugar quite strictly during the worst of it and ate a lot of bone broth based soups.
Flax seed tea was useful though not enjoyed by many. Otherwise I gave out a lot of hot tea (any kind just to help with hydration.) I sweetened it with honey. Staying well hydrated is critical to keep mucous thin and easier to get up.
Not everyone in my family had the characteristic "whoop." My 15 year old never seemed very sick though one day missed all of her vitamin C doses and they next day did feel poorly. Even my 6 year old who coughed and vomited from coughing didn't seem very sick between coughing fits. Several in my house did have many lethargic days. There was occasional fever in one of my children.
Vitamin C therapy won't get rid of whooping cough but greatly helps with symptoms.
My 21 year old son who lives at home (though works a lot and isn't home much) did not get whooping cough, at least yet. I gave him turmeric (4 capsules twice daily) for weeks in hopes that it would work as a natural antibiotic. After 2-3 weeks I ran out of that and gave him 2 oregano oil capsules twice daily which I am still doing. He did seem to have very mild cold symptoms for a while but doesn't now.
No, my children were not vaccinated against pertussis/whooping cough. My oldest had 2 DPT shots 24 years ago. After the second one he had a very bad reaction and we felt the risk of the disease was not as great as the risk from the vaccine for our family.
My husband and I had been vaccinated as children (though surely haven't had boosters in many years.) One son did get a Tdap shot before college in August and still got it.
It has been a long six weeks but people are feeling much better. I will probably keep up the vitamin C for a few more weeks.
I did read the Suzanne Humphries Protocol through several times and it was helpful.
I hope you never have to deal with whooping cough, but if you do, diy liposomal Vitamin C helps a lot! It isn't a cure but has been great blessing to us.
~Mama to Many~
---
Mullein Tea
Posted by Ucmom916 (Kent, Wa) on 03/22/2018


Mullein for Whooping Cough
Mullein leaf tea really saved me from coughing continously. I read it here and decided to try it. I was given by prescription Promethizine with codeine cough syrup and Tessalon Pearles, both considered the Cadillac of cough suppressent. I became immune to the two prescriptions and turned to the Mullein tea. What a relief.....the tea was wonderful and very inexpensive to use. Thank you EarthClinic for the info of mullein tea.
---
Pertussinum Homeopathic
Posted by Dr.Ashfaq A.Khan (Lahore, Punjab) on 11/17/2012


For Whooping Cough, please try PERTUSSINUM 200. It's a homoeopathic remedy and can be used as a prophylactic too. To your child just give one dose and await results. It's a speedy-working remedy and I've been using it for the last 20 years in my clinic with success. Best of luck.
---
Turmeric
Posted by Mama To Many (Tennessee) on 02/26/2018


I told you I would follow up as to whether or not turmeric prevented my son from getting whooping cough. I believe it did.
From November to January of this year 9 out of 10 in my household had whooping cough. My 21 year old never did get it. He slept in a room with 2 of his brothers who coughed and whooped all night long. He was definitely thoroughly exposed.
Once I realized what we had, I started to give that son turmeric. (Everyone else was on liposomal C.) 4 capsules of turmeric twice daily for weeks and weeks. When I ran out of turmeric I gave him oregano oil capsules twice a day.
I think it is now safe to say that turmeric did indeed help him. If I were exposed to whooping cough I would definitely take turmeric. (Of course, now I have natural immunity and don't have to worry about it.)
~Mama to Many~
---
Vaccine
Posted by Bella (San Jose, Ca) on 01/13/2013

Some important questions to ask yourself regarding vaccines are: Why do the rich countries have so many autistic children? The members on the CDC board have previously profited when a vaccine was approved, talk about creepy. They had shares in the company that made the vaccines. Also vaccines are pulled after not being deemed safe, such as the pneumonoccol vaccine. Sorry we just used your kid as a guinea pig. Also, from personal expereince, my family member was hospitalized after recieving a childhood vaccine and ended up with the disease.
In addition, some vaccines are not prolife (they harm a human life when cultivating the vaccine). There is a website that list vaccines where you can find which vaccines are prolife and which ones are not.
Replied by
Timh
(Louisville, Ky, Usa)
01/14/2013
2072 posts
---
Vitamin C
Posted by Cedar Woman (Tn ) on 04/06/2015


I have a 2 yo and a 6 yo and they had pertussis this last winter. It started with a cough that came out of nowhere and in about a week and a half they were whooping. It got to be very intense as you can imagine. We tried many things. I figured out to give them mega doses of vitamin c through the day and it helped so tremendously that I thought they were recovering. When I would stop the vit c when I thought they were getting over it or when we ran out, they would quickly plummet back into being very sick. I later learned that this is because it takes time for the pertussis toxins to run their course and nothing can stop that, however the vit c does protect the body from those toxins while the illness is running its course.
We started out with powdered ascorbic acid and I mixed into orange or grape juice to make it palatable. Then we moved to sodium ascorbate because it was less sour and easier to get down, but it does seem like a lot of sodium to put in their little bodies so I lessened the doses.
To get your dose you start out giving 500 mg vit c every 30 min until they have a soft poop, not watery. write it down every time you dose. Then add up how many mg you gave and subtract one 500mg dose from that number. Then give that number of mg every 4 hours during the day.
My 2yo got 2000mg every 4 hours and my 6yo got 4000mg every four hours.
Bottom line is vitamin c definitely works in treating pertussis!! It works miracles!!!
---
Vitamin C
Posted by Wayseeker (Modesto, Ca/ Usa) on 09/27/2012


Lypospheric Vit- C works beautifully with whooping cough, according to research tests.
---
Vitamin C, Belladonna
Posted by Lisa (Belmont, Ma) on 02/02/2010


My 3 yr. old daughter came down with whooping cough. I had read that doing a vitamin C flush and then keeping the body saturated with vitamin C for 12-48 hours would kill the bacteria causing the whooping cough. The instructions for children of this age that I could find recommended starting at 250 mgs of vitamin C every 20 minutes until a BM of tapioca-like consistency was achieved. This means the body is saturated with vitamin C and starting to expell excess as waste. One would then add up the total amount of vitamin C required to achieve the loose BM, subtract one 250mg dosage and give that amount every four hours for up to 48 hours. The instructions said that if the child does not reach a loose BM with this amount of vitamin C w/in 24 hours, to then increase the amount of C to 500 mg every half hour until loose BM occurs and then doing similar calcuation. Add up mgs of C given to produce BM, subtract 500mg and then give that amount every 4 hours.
Well, I also read in another study of Vitamin C and whooping cough that one can have to take up to 1000mg per Kilogram of body weight. My daughter is roughly 32 lbs, so that could mean that she could have to ingest up to close to 15,000mgs per day of Vitamin C to reach saturation.
So, knowing that my daughter can tolerate rather high levels of Vitamin C (because I have used it to treat other illnesses) I started her on 750 mgs every 40 - 50 mins beginning at 8:45 am until her bedtime at 8:00pm and was unsuccessful at producing a loose BM. So, the next day, beginning at 7:40 am (both days giving first dosage on an empty stomach) I started giving her 1000mgs every half an hour (both days stopping at nap time and resuming as soon as she awoke). I also started this second morning giving her Belladonna 30C every 2.5 hours all day. Since she did not have a loose BM even on 1000mg every half hour, I just continued this dosage without increase until bedtime at 7:45 and then resumed the third morning at 7:30am with 1000mg every half hour and Belladonna 30C every 2.5 hours (and at every coughing jag) until naptime. After naptime I gave 1000mg every 45 minutes until bedtime (still Belladonna every 2.5 hours)at 7:30pm. The fourth morning beginning at 8am I continued giving 1000 vitamin C every 45 minutes and Belladonna every 2.5 hours until about 5 pm when her symptoms were noticeably reduced. At that time I started giving vitamin c 1000mg every hour until bed. The 5th morning she was mostly cough-free, but I continued to give 1000mg vitamin C every 2 hours throughout days 5-6, still giving Belladonna, but now every 4 hours. Today, day 7, she is totally well, and I am phasing out both vitamin C and Belladonna with 1000mg every 4 hours and Belladonna just at naptime and bedtime.
I seem to have contracted the whooping cough from my daughter, so I am trying the same remedies on myself to see if I get the same or similar results (although, Cinchona and Drosera seem more indicated as homeopathic remedies for me than for my daughter. Her whooping cough attacks were followed by sneezing, sometimes little sneezing "fits", so Belladonna was clearly indicated for her because of the sneezing. I do not really have any sneezing so far.) I will post again, if same remedy works for me.
Replied by Angela
(Vancouver Island, Canada)
06/29/2010

Replied by Janet
(Johor Bahru, Johor, Malaysia)
09/06/2011

Replied by Mama32
(Los Angeles, Ca)
06/11/2012

Replied by Beez28
(New York, Ny)
07/03/2012

Replied by G
(U.s.)
07/04/2012

Replied by Lisa
(Thousand Oaks, Ca, Usa)
07/04/2012

Replied by Cyndie
(Brisbane, Queensland Australia)
07/04/2012

Replied by Beez28
(New York, Ny)
07/06/2012

Replied by Lisa
(Thousand Oaks, Ca, Usa)
07/06/2012

Replied by Cat
(Bop, NZ)
07/06/2012

Replied by Oscar
(Syracuse, New York)
07/07/2012

Replied by Beez28
(New York, NY)
07/08/2012

Replied by Katie
(Bellingham, Wa, Usa)
07/09/2012

Replied by Lisa
(Thousand Oaks, Ca, Usa)
07/09/2012

Replied by Anon
(Anon, Canada)
07/10/2012

Replied by Susan
(Bellingham, Wa, Usa)
07/10/2012

Replied by Tsun
(Wasilla, Alaska)
07/24/2012

Replied by Lulu
(Macomb, Michigan)
07/31/2012

Replied by Ruth
(S.c.s, Mi)
03/14/2013

Replied by Esprit64
(Somewhere, Maine Usa)
03/14/2013

Replied by Sabrina
(Houston, Texas)
05/25/2013

Replied by Shannon
(Minnesota)
11/16/2014

Replied by Bailey
(Beaumont)
06/09/2015

Replied by Ali'
(Staffs, U.k.)
10/12/2015

Replied by Ali'
(Staffs, U.k.)
10/12/2015

Replied by Rachel
(Cambridge)
07/10/2016

Replied by Maryfrances
(Tampa)
09/06/2016

---
Vitamin C, Iodine, Enzymes
Posted by Victoria (Michigan, Usa) on 12/26/2017


I am 60, my hubby 56. We have both just been diagnosed with pertussis. It is a brutal cough and we are in our 5th week. The diagnosing Dr. told us that they are seeing more and more of it, and the vaccines and boosters are becoming ineffective as the disease seems to have mutated slightly.
We are having the best results with the high dose Vit C by Dr humphries, plus serrapeptase to remove the dead tissue and open lungs, plus mullein tea, plus high dose of Lugol's iodine with cofactors ( 200 mg daily, three days on two days off).
We are noticing that all of the mentioned seem to play a natural role in detoxing the toxins and keeping the mucus thin and movable without too much hacking.
---