Hydrogen Peroxide
Posted by Francis (Southside Alabamhe, US) on 01/16/2015


I had bppv and it was that way for 4 days. The ent doctor told me to do exercise at home, the epley maneuver. I did it for three days twice, that was enough for me. My hearing test was very good; he also did a test in the office. I was screaming for life, scary is not the word. Well when I was on my 4th day of these exercises, I said God help me, so he did. I put hydrogen peroxide in my right ear cause he said that was the one that made me dizzy and off balance, praise God, oh lord it went away, solely the truth, Amen. Hopefully I helped someone, thanks Francis
---
Hydrogen Peroxide
Posted by BERNADETTE (ROCKWOOD, MICHIGAN) on 03/21/2007


I use the 3% peroxide in my humidifier, which keeps it clean and perhaps improves the air. Also I have been using it in my ears for years.When my ears are bothering me, I get dizzy, this takes it away. I asked the pharmicist years ago if I could drink a little and he said a quarter cap, there was nothing in it to harm you. A half cap causes a little headache for a minute. I taste it in my coffee (decaf). I put some in my dad's water with some aloe vera juice and he drank it. He sure felt better. He was very ill, and is perking up, so I am going to keep it up.
Replied by Anon
(Anonymous)
06/10/2012

Replied by Stephanie
(Atlanta, Ga)
03/27/2014

---
L-Lysine
Posted by Stella (Queensland ) on 02/27/2023


Use L-lysine for menieres. My husband had it. At the time I searched Med papers and found it's related to herpes virus. Lysine works for that. He took it and it went away. When he had his specialist appointment he said he used lysine and they were shocked. Said that there were studies in Germany happening only now.
---
Lemon and Basil, Epley Manuever
Posted by Latreace (Tx) on 09/09/2016


I have been suffering from vertigo for two months or so. I have noticed that if I have no caffeine at all and drink lemon juice in a mixture of basil and honey and water and drink that every day, the water can be cold or warm, it is up to you. That, coupled with the epley maneuver plus prayer helps me alot.
---
Lemon Rind
Posted by Alex Byarugaba (Nairobi, Kenya) on 02/08/2016


Eriocitrin from lemon rind is very effective for Meniere's Disease (MD).
If you can't get the supplement in your health food store, simply grate the rind of one lemon every day and add to any juice before drinking. Adds some 'zest' to your juice as well.
---
Lugol's Iodine
Posted by Beverly (Texas) on 01/27/2022


I put a few drops of 5 percent lugol's in a bottle of water for two days in a row and my vertigo that I had for months was gone. I had painted it on my body for weeks and it did not have the same effect.
I had read in a study that it might work for tinnitus and am going to dilute some in heated distilled water and try it.
Replied by MB
(Atlanta)
01/30/2022

---
Magnesium
Posted by Cole Vidrine (Cali, Colombia) on 07/17/2016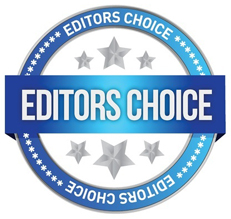 I have suffered with vertigo on and off for about 12 years. The last time it hit me was in October 2015 and lasted till December 2015 until I read an article about magnesium deficiency. I started taking 400mg of Magnesium Oxide every day and after three days no more vertigo. I told my neighbor about it and she too tried the magnesium and now is vertigo free. I tried everything before and this is what worked for me.
---
Magnesium
Posted by Elizabeth Manuel (England) on 07/05/2016


Vertigo is often due to lack of magnesium/potassium/Vitamin D and/or excessive calcium. If you are also experiencing chest pains on an evening/morning akin to PRINZMETAL angina, and/or a stiff neck muscles, then it is likely that an imbalance in the calcium/magnesium ratio is behind your vertigo. Often salty foods (like sauerkraut) can trigger an attack as the ratio of sodium and potassium also interplay in this balancing act.
Stop taking any calcium supplements (or any vitamins that uses calcium as a filler) for now and start supplementing with magnesium. Put a chelated form in a water bottle and sip it throughout the day, this spreads it out more evenly and allows potentially more to be absorbed in the small intestine and utilized by the cells, bones, muscles, endocrine system and organs that depend upon it.
As calcium can also build up in the body if there is a deficiency of potassium or vitamin D, make sure you're getting enough potassium (bananas are a good source) and up your vitamin D levels by exposing your skin to sun for at least 20 mins a day.
---
Magnesium
Posted by Karen (Clarkston Mi) on 06/30/2014


This past weekend I was researching for my daughters illnesses. In those articles ( wished I would have saved them) it said that Vertigo has promising healing results when you put the patient on a gluten free diet and magnesium is increased in the patient. Soak in Epsom salts daily. Extra Virgin Coconut Oil daily up to 4 TBs helps with may brain disorders. They are finding that the wheats today are not like the wheat 100 years ago and many are having gluten intolerant issues...which are damaging the gut. Leaky gut can cause auto immune diseases. Auto immune diseases are rampant these days!!
---
Meniere's Disease Remedies
Posted by Cindy (Wisconsin) on 08/29/2013

Can Ted or Bill offer help with this:
In 1999/2000 I HAD a Meniere's attack. It lasted for a week and was gone. Fast forward to 2011, I lost my job and my father in 6 months time. Started having problems with my ears being plugged up, stuffy feeling, dizziness at times, off balance. All this would come and go. One day in July of 2012 put my in ER at hospital with nausea, vomiting, dizziness etc. Was given an iv and thought to be a stomach bug of sorts, my guess was dehydration from too much hot outdoor work and not enough water intake. sent me home, continuing off and on same symptoms but more frequent for days at a time and then stop. July 2012 once again in ER for the same uncontrollable bout of previous year. I didn't help as much this time. Go see ENT specialist, ears checked, hearing checked. He suggested MRI done to rule out possible tumor(s). Suggested low slat diet to help with water retention that is causing symptoms. Also go on a water pill to help with too much fluid. Was trying to stay off salt as much as I could. Yesterday I am at work and get another bout and back to ER at hospital and another iv etc. got pills today for water retention and scheduled MRI for September.
I am searching for natural remedies to maintain this disease. I don't understand if low salt means no sea salt as well? I have started researching Meniere's and come up with MANY possible causes. It should be noted I have a great many high, medium and low food intolerances, suspect candida as well and all that goes with that. I really don;t know how to proceed day to day and get my live back enough to function and hopefully be able to keep my job. though the job is contributing to my stress load and continually search for a new one, though that is not easy where I live.
Sorry if this got so long but posting on here gives me hope of being led to information that will help me thank you all
Replied by Bill
(San Fernando, Philippines)
08/29/2013

Replied by Dave
(Fountain Inn, Sc)
08/30/2013

Pattycake
(Greenville, SC)
12/08/2022

Rob
(Kentucky)
12/10/2022

---
Migraine Link to Vertigo
Posted by Cy (Baltimore, Md) on 07/16/2010


I have suffered from periodic vertigo for 10 years. Nothing has really helped. I have had to wait several days for it to pass while taking meclizine hydrochloride and allergy medicine. Recently a friend told me she had symptoms similar to mine which were correctly diagnosed as vestibular migraines. Once she told me that, it all fit together.
All of the things that trigger migraines triggered my vertigo - artificial sweeteners, caffeine, some fragrances, nuts, florescent lights. I then started treated my vertigo as a migraine. The best treatment has been making sure I get 8 hours of sleep a night. But I am anxious to try Apple Cider Vinegar. And if it helps me to loose some weight too, yippy!
---
Nasal Rinse
Posted by Joecool025 (Sacramento, California) on 12/22/2016


My uncle just shared his cure for his vertigo, and I wanted to post it here and see if it helps others.
He used to have bouts of vertigo almost every day at times. He started using a nasal rinse and has had it only once in three years. He believes his vertigo was definitely allergy driven.
Hope this helps you!!
Replied by Eva
(Harbor City, Ca)
01/30/2017

Replied by Joecool025
(Sacramento, California)
02/15/2017

---
Oil Pulling
Posted by Tavora (Brooklyn, NY) on 03/29/2009


OP might help with inner ear infection and imbalance problems
I have a question on oil pulling. I have been suffering from an inner ear infection (or at least that's what I was told) for about 7 months now. I think I've tried everything! Tried the meds the docs/ENTs gave me but they didn't work - my condition is now beyond the acute phase and is chronic. I have two major symptoms: a rocking/imbalanced sensation....and a tightness and suffocated pain in my right ear (the affected ear). I have other mild to moderate symptoms - like tingling and nerve pain but I generally try to ignore them. I had many tests done and all came back normal. However, my upper cervical and lower back are slightly misaligned so this may be causing some compression in terms of healthy nerve flow. I don't feel at a loss - thank God for maintaining faith and hope - but I would like to restore my balance and eliminate the pain in the ear. I feel like the ear is not getting enough blood flow and because the ear houses the balance organs in the body - I surmise this is why I am still dealing with the imbalanced sensation (ie. not enough nutrients and oxygen getting into the area). I've recently seen a nutritionist/ND who is helping me fix my diet and treat other issues but I wanted to know if anyone has experienced a similar issue to mine and saw good results with oil pulling. I actually tried it today for 10 mins w/ coconut oil and it did decrease the pain in the ear - in addition to helping my sinuses drain out (this part really amazed me!) - also important to note - the ND told me he believes the infection may have stemmed from some blockage in my sinuses and that by clearing out this area, I would be in a better position to attack the virus. Well, I did want to say that after immediately doing the OP - and coughing up whatever mucus that came out - I walked around for a bit and did notice that my balance felt a bit more stabilized. Just an observation but definitely worth taking note of. Your thoughts are appreciated. :0)
EC: More about Oil Pulling (OP) here: https://www.earthclinic.com/remedies/oil_pulling.html
Replied by Popparoon
(Pennington, Nj)
12/24/2012

---
Olive Oil Drop
Posted by Mari (Texas) on 10/10/2017


Vertigo:
My chiropractor told me to put a drop of olive oil every night in each ear and it has helped.
---
OTC Antihistamine
Posted by Evelina (Livonia, MI, USA) on 04/11/2009


Years ago I started experiencing dizzy spells. They became much worse. My worst experience left me on a couch for three days. The room just wouldn't stop spinning. I was tested by my doctor, ENT's, a neurologist and finally an allergist. I was allergic to my dog, mold and dust. I found benedryl (an OTC antihistamine) would cure the dizzy spells. The triggers were the allergens. I kept my dog out of the bedroom, and changed my diet, less cheese (just couldn't give it up) and no mushrooms. I already had a special filter system on my furnace, but I also bought a unit for the first floor. When I do my spring and fall gardening, I make sure to take a pill at bedtime for two to three days. All that mold in the yard can really cause my head to spin if I forget that pill. It really works. Years later, I spoke to our property manager (for a vacation rental we owned), who apologized to me for being so flaky during an earlier conversation. She said she suffered from dizzy spells and nothing was helping. I told her about my experience with benedryl. She called me that month and was so grateful! She felt she'd gotten her life back. She had been so scared and sick. It worked for her. She could hardly believe the solution was so simple. We had that condo for three years and we spoke regularly. She continued to have success with the benedryl, too."
Replied by Elaine
(Spokane, Wa)
03/25/2010

Replied by Missy
(Joe, Maryland)
09/24/2011

---