Eliminate Artificial Sweeteners  
Posted by Susan (Sarnia, Ontario) on 06/25/2011

Eliminate artificial sweeteners. The slightest amount of aspartame will cause me to spend the next full day with such a severe vertigo attack that I cannot get out of bed without walking into the walls and very severe nausea . It did not take me long to make the connection as I do not use aspartame on a regular basis. A friend told me about aspartame poisoning. Some people just cannot metabolize this chemical.
---
Posted by Ga_bass (Atlanta, Ga) on 03/04/2010


Vertigo
Eliminate Aspartame and sugar free foods and drinks. I realized after reading a article regarding aspartame on EC was linked to lupus and other aliments. I came to the conclusion it caused my Vertigo. I was overdosing on the stuff daily without being aware of it. I began drinking coffee at work with artificial sweetners 1-2 cups daily, had a diet soda with my lunch, then would drink energy drinks, chewing sugar free gum. ALLLLLL contained aspartame. Once I took that out of my diet and started paying more attention to the labels on the products I consume. Its one year later still no signs of vertigo.
EC: Thank you, Ga_bass. Your feedback has been cross-posted to the aspartame side effects page: http://www.earthclinic.com/cures/aspartame.html
Replied by Ga_bass
Atlanta, Ga
12/29/2011

Replied by Ga_bass
Atlanta, Ga
05/01/2013

Replied by Serena
Clover Sc
02/17/2014

---
Eliminate Artificial Sweetners  
Posted by Jeanette R (Midwest City, Ok) on 09/08/2017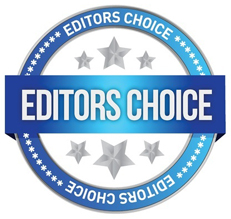 I am a diabetic and had recently had a flare-up of elevated sugars due to a round of hi-dose steroids. I also have Meneire's Disease and the steroids were to try to control the vertigo I experience from the disease. I started a diet in April of this year (2017) and started drinking water with Crystal Light packets mixed in it. Not long after, maybe a month, I started having vertigo spells like I had never experience before! One dropped me right to the ground, and several made me throw up immediately. They were the most horrible vertigo spells I have had to date. I went to see a nutritionist to discuss the diabetes and diet and had one of those spells while sitting with her. She did some research while I was suffering and found out that Crystal Light has aspartame in it. On further research, she found some information on just how bad aspartame is and a correlation to people that already experience vertigo. I immediately stopped drinking water with those packets and switched to a different water enhancer and almost immediately had a cessation of those horrible vertigo spells! I do still have some vertigo, guess I always will with Meneire's, but it is so much easier to take without the aspartame poisoning. I look over the labels now of everything I eat to check for it and avoid it like the plague! Plus I have informed my friends and coworkers to avoid it also. Thank the good Lord for my nutritionist - I feel like she saved my sanity.
Replied by Timh
Ky
09/08/2017

---
Eliminate Caffeine  
Posted by Alain Boutin (Derry, NH) on 10/29/2008


I start suffering mild vertigo 15 yrs ago. I was heavily drinking coffee (huuumm, good coffee...) at that time and did not know the link with vertigo.
I am very prone to motion sickness. I cannot dive either because I cannot clear the pressure in my ear. I often has mild dizziness when changing position in my youth. But the vertigo started at the age of 35 and it was something much worse. I sometimes had to lean against a wall in order to not fall when standing up or just turning the head. It I was suffering a genetic problem common in my family.
It is by change that I stopped drinking coffee, just because there were no coffee shop in my new neighborhood. The vertigo stopped. I started coffee and coca-cola and the vertigo came back.
I repeated that cycle a good dozen times, and it reconfirmed every time the link between vertigo with cafeine
I saw 2 specialist (one was Otorhinolaryngology) who sweared there were no link between cafeine and vertigo. The Otorhinolaryngology said it was some loose crystals in the ear and not much could be done except some exercises like rotating the head.
Some web site call this similar dizziness BPPV (Benign Paroxysmal Positional Vertigo) syndrome and can be cure by the Epley maneuver. I never tested it though.
Now that I stopped definitively coffee and coca-cola, I seldom have vertigo and when I do have them, they are very mild.
---
Epley Maneuver  
Posted by Kathi (New Brunswick, Nj) on 02/13/2016


One more YEA for Epley maneuver. I have had vertigo a number of times now, and using the maneuver always does the trick to relieve the symptoms.
My variation: sit up at the edge of the bed, quickly lie back (with force) onto your back, then quickly turn your body on its side toward the affected side. Wait until the (very! ) unpleasant vertigo sensation stops, then slowly raise yourself back up to sitting. Repeat 2-3 times.
My understanding is that vertigo is caused by calcium crystals that are naturally present in your inner ear become loose. The maneuver forces the loose crystals into a place where they don't float around so much every time you turn your head.
Sadly I will not be able to take any more arial yoga classes until this latest bout of vertigo subsides.
---
Posted by Francis (Southside Alabamhe, US) on 01/16/2015

I had bppv and it was that way for 4 days. The ent doctor told me to do exercise at home, the epley maneuver. I did it for three days twice, that was enough for me. My hearing test was very good; he also did a test in the office. I was screaming for life, scary is not the word. Well when I was on my 4th day of these exercises, I said God help me, so he did. I put hydrogen peroxide in my right ear cause he said that was the one that made me dizzy and off balance, praise God, oh lord it went away, solely the truth, Amen. Hopefully I helped someone, thanks Francis
Replied by Mari
Texas
10/10/2017

---
Posted by Lynne (Winchester, U.k) on 07/02/2014


I suffered from dizziness foe several months which my doctor diagnosed as Vertigo. I was rather put out and sceptical when her recommendation was to look up Epley maneuver on "you tube". She said some people only need to do it once for success! Well I did it with the help of my husband twice a day for a week and it did stop altogether. It is straight forward after you have watched a couple of times and costs nothing so must be worth a try.
---
Fenugreek and Thyme  
Posted by Tara (Provo, Utah) on 11/19/2007


All throughout my childhood I had bouts of vertigo. Fluid would get into my ears, cross the ear drum and get stuck around the eustation tube. Recently, I had a severe bout that lasted almost a month. Decongestants and Meclizine would help but it would just come right back. I spoke with a good friend who is extremely knowledgable about herbs and she said she has had a similar problem. She uses a mix of Fenugreek and Thyme. She said its also good to use Pcynogenol as well. I have only been using the Fenugreek and Thyme mix but I have noticed a huge improvement. The mix of herbs is also good for general sinus clearing. Drink lots of water though because this will pull the fluid out of your body. Hope this helps!
---
Fluorescent Lighting Link, Supplements Which Help  
Posted by Ester (Garden Grove, CA) on 03/16/2008


Vertigo caused by energy saving and fluorescent lighting: I have suffered from vertigo for the last year. I have found out that my vertigo is triggered by fluorescent or energy savings bulbs. I've read that the use of this lighting is questioned in Europe because it causes many health problems. Avoidance of these types of lights and supplementing with calcium (1000 mg), (500 mg) magnesium, and B 100 complex really has helped me. I have also switched to full spectrum lighting (great light!). I am now researching the possibility that I need to add zinc to my diet. Hope this helps somebody. I know how debilitating vertigo is.
---
Garlic, Mustard Oil  
Posted by Lug (Calgary, Alberta, Canada) on 05/18/2012


I read somewhere on internet that vertigo could be because of some bacteria or infection in your ear. So u can treat it like this, take two garlic cloves, smash it, then take 2, 3 tblsp of mustard oil, heat it and roast the garlic in it. Remove it from heat. Let it get cool. Then put 2/3 drops in your affected ear at night. I did it 4 two nights and I felt pretty good. Well my vertigo is still there but not that annoying. Hopefully it will get cured if I do it continuously.
Replied by Karen
Clarkston, Mi
01/01/2013

Replied by Ken
Milwaukee, Wisc
01/01/2013

Replied by Cheri
Downriver, Michigan, Usa
01/01/2013

Replied by Lou
Tyler, Tx
09/27/2015

---
General Feedback  
Posted by Janice (Lafayette, Louisiana) on 03/07/2013

Meniere's Disease: my daughter is financially unable to see a doctor for this disease and I was wondering if there is any resourse out there where she can get help financially or a free clinic available to see her, she suffers daily and has two small children. She has no income and is struggling so much with this disease... Please if you can help me I would appreciate it..we live in Louisiana and the closest city to us is Lafayette Louisiana.. Thank you. Janice
Replied by Deborah
Santa Barbara, California
06/10/2013

---
Posted by Kathy (Chula Vista, Ca) on 10/21/2009

Does the sodium in a thyroid pill increase symptoms of meniere's? Thanks
Replied by Lisa
Wisconsin
04/07/2015

---
Ginger  
Posted by Ron (Emporia, Kansas) on 01/11/2010


I had vertigo for 4 winters in a row (this was about 10 years ago). It got so bad I had to sit up with my back to the wall to sleep. One night on a hunch, I took 6 capsules of regular ginger from the health store. Within 30 minutes the vertigo was gone! I continued taking at least 3 capsules every night since and have never had any vertigo again...ginger has a similar effect to cayenne, just stronger.
I also stopped drinking diet cokes. I used to drink a large diet coke from every night with a hamburger. Aspartame (see artificial sweeteners section on this site) has been observed by many to cause vertigo.
---
Ginger Root  
Posted by Ron (Emporia, Kansas) on 02/11/2009


About 1984 I woke up and got out of bed. When my feet hit the floor, my body dropped like a rock. I slowly got up and the room was spinning. It was the most strange experience I've ever had. It was like I was standing still and the world was moving. I found out it was Vertigo. I went to the doctor and he said "I don't know what to do about it...let me know if you figure it out." The Vertigo lasted for several days and slowly got better.
Every winter I would get Vertigo and over several days or weeks it would slowly get better and then go away.
I moved to Las Vegas in 1991. I was fine for a couple of years. But, then one winter, it hit me hard. It was so bad I couldn't lay down to sleep. I had to sit up and set my body up against the corner of the room. I slept horribly for days. This happened each winter for a few more years.
One night in 1996 when the vertigo was so bad that I couldn't even sleep sitting up, I was thinking about my experiences with vertigo and realized that when I got vertigo, my stomach also seemed upset. I remembered that Ginger Root was used by travelers to settle their stomachs after getting stomach upset from the local food or drink. I wondered if stomach upset might be causing the Vertigo. (Please remember that my condition always took several days or weeks to get better.) I got up and went to the kitchen and took 6 capsules of health food store Ginger Root. Within 30 minutes my stomach seemed to feel more settled. I decided to try going back to bed.
Normally when I have the Vertigo, if I'm laying down and turn my head right or left, the room starts spinning. This time...NO Vertigo! I turned my head left to right and even did is faster than normal, but no Vertigo. I slept well the whole night
and woke up with no Vertigo.
I started taking 6 capsules of Ginger Root every night after that. After a few weeks I reduced the dosage to 3 capsules before bed. This is now 2009 and I still take 3 capsules Ginger Root every night and haven't had Vertigo since 1996.
Ron
Replied by Nadalie
Alexandria, Minnesota
02/24/2012

---
Gingko Biloba  
Posted by Julie (Kiel, Wisconsin) on 08/21/2007


I have found that ginko biloba has helped me with vertigo. When I have episodes of this I can take ginko for a few days and it goes away completely!
---