Activated Charcoal
Posted by Chrystal12 (England) on 02/01/2016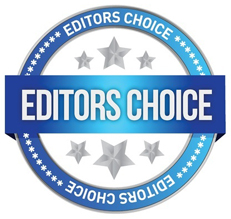 Hi I would like to tell people about my personal views on activated charcoal capsules.
My son was diagnosed with ulcerative colitis when he was just 6 years old, when he was 12 he developed toxic mega colon which resulted in a subtotal colectomy appointmentssy, around this time he also developed a more severe allergic reaction to penicillin called acute generalized exanthematous pustulosis, where in fact penicillin was not the only cause betalactums, contrast dyes etc also contributed where they never used to before. in 2014 he had a J pouch reconstruction and we was back to stage 1 ( we was informed originally that removing my sons Colon will also remove the disease) but this sadly was not the case.
From March 2014 he could not leave the house for urgency (as soon as he stood up) he also developed fistulas and chronic inflammation where the small intestine was sown to the bowel, his recovery was made difficult by this multiple drug allergies, the hospital did not no what to do with him , the doctor wouldn't even look at him and just classed him as a complex case, I decided to do a bit of research as my son was struggling and I kept coming across this activated charcoal so I decided to try him on 1 per night just to see how he would react to the capsule, at this point his fistulas was continuously opening , and he had an reaction to the contrast dye from his CT scan, nothing was working to relieve the fistulas and the gas problems and the now reaction, this now is the Gods honest truth after 1 night the rash had started easing and was completely gone within 5 days after using activated charcoal 1 capsule per night and for the first 2 days 1 capsule in the morning, his frequent visits to the bathroom became less and less, his fistulas was actually responding to the treatment of the charcoal, 2 weeks later he can now walk up the road on his own without the urgently of needing the bathroom ( bear in mind his been unable to even leave the house since 2014) apart from taxis to his appointments, this is just by taking 1 capsule per night, no other medicine has been successful even infliximab had to be stopped because it caused a reaction, so we are extremely pleased with the results so far, I would 100% recommend activated charcoal capsules for any illnesses its still early days yet but I'm actually looking forward to his next hospital appointment to show them how well he has done.
---