Coconut Oil  
Posted by Josh (Daytona Beach, Florida) on 09/20/2009


I was suffering from ulcers for 2 years and couldnt find relief. I was prescribed carafate which covers the ulcer in an attempt to promote healing. With little success I tried herbal remedies and a healthy diet, eating natural foods, such as fruits, vegtables, and lean meats. I discovered extra virgin coconut oil and began taking 3 Tbls orally, within days I began to feel much better! Though ive read books that claim that coconut oil can cure ulcers alone I think it was a combination of the medication and good diet along with the coconut oil that cured my ulcer. If you are or ever do suffer the pain of an ulcer I strongly recomend the use of coconut oil, its a life saver!
---
Posted by WT (Spartanburg, SC) on 05/29/2008


I've always been a fan of natural remedies since childhood. I discovered coconut oil years ago while looking for a vinegar and oil recipe. We've always used RBD (refined, bleached, deoderized) and now use the Luanna brand found in Wal-Mart. A couple years ago I had increasing stomach pain over a several week period. It started out like hunger pains and got progressively worse. It got to the point that it wouldn't go away even after eating. I figured it must be an ulcer.
I had read that coconut oil killed the ulcer causing bacteria. I got on the internet and researched the dosage and began taking a tablespoon in the morning and another at night.
After three days or so the pain was gone and I stopped taking it. A few weeks later the pain came back. I figured if you take antibiotics for 7-10 days I should probably do the same with the coconut oil. Again the pain left in three days or so but I kept taking it for a week. That's been probably three years or so. I also try and eat fried eggs once every weekend just for good health.
PS: an arterial ultrasound on my carotid arteries, taken last year after about 8 years consuming the stuff, showed no evidence of plaque buildup.
I've smoked up to 2 packs a day until quitting 2 years ago and have never taken cholesterol meds. I'm 45 and my dad was 90% blocked by age 61.nI also take 4+ Grams of cheap ascorbic acid vitamin C almost daily.
---
Colloidal Silver, Aloe Vera, Dgl  
Posted by Dave

(Fountain Inn, Sc) on 09/27/2011

I have used a three part formula for years to heal my own "start up" stomach ulcers; always successful and have recommended the same at least twenty times with universal success. The latest success was a friend who happens to be a physician. She often makes fun of my "remedies" and attributes my various concoctions to my distant Cherokee heritage rather than good science. But the theory behind each element is real.
Assume for a moment that the ulcer's generation is often due to irritation caused by a virus or bacteria.
Then if that is so, we must have a virucide and so I use colloidal silver as the first ingredient. Therefore, take on an empty stomach about a quarter of a cup of colloidal silver in the morning and at night. Silver, of course, kills both virus and bacteria as well as fungi.
Second, we need a burn healer, because the ulcer is effectively an unhealed burn, and so use liquid aloe vera. Use a strong form. Take a quarter of a cup on an empty stomach ten minutes after you have taken the silver.
This formula worked for many years but one of my gurus told me to add DGL which is a derivative of licorice. It often comes in chewable form which I recommend. The DGL apparently also acts to heal the wound. This comes last. Take two morning and evening before bed after the silver and aloe.
This three part formula should be used for a month. When you feel that the ulcer is no longer hurting you, you can cut the formula in half for an additional month. This is to just make sure the ulcer is completely healed.
As far as diet goes, you must get completely off of all coffee (even de-caff because it too is acidic), elimination of acidic foods, like peppers and tomatos... for at least a month.
Your ulcer may not have originated from a virus or bacteria, but since you do not know, we must assume that at the heart of the irritation is a "bug."
You could also add natural vitamin E as a wound healer... Not synthetic E. Natural E will say on the labeling, "d-alpha tocopherol" while synthetic will say, "dl-alpha tocopherol"... the extra "l" after the "d" is all the difference! Almost every health food store will only sell the natural.
---
Cranberry Juice and Goat's Milk  
Posted by S (Summerton, Sc, United States) on 01/04/2012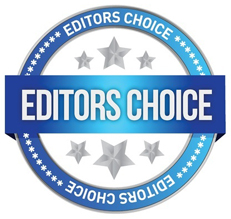 Simple Cure Below:
Ulcers are caused by a bacteria and usually doctors will give you medications that will only lower the acid level in your stomach for a little while causing you temporary relief, but it's not going to get rid of the bacteria itself which is why most people have recurring flare ups.
My ulcer came from the fact that I got a sty on my eye, then took an antibiotic to clear it up. After taking the antibiotic I started getting horrible stomach cramps that were so bad the only relief I got after eating was taking a Lortab (substitute for Vicodin; I had a couple of pills left over after a previous surgery). When those pills were down to just one, I went back to the doctor and was perscribed Dicyclomine for the pain and Ranitidine (Zantac) was supposed to rid me of the "upset" in about 2 weeks. Not even a week later I detected blood in my stool, but decided not to go back to the doctor to waste anymore of my money. Between the visits and the medicines, I was getting nowhere. Plus, I knew that if I went back I would more than likely receive another perscription for more antibiotics that would probably cause more problems (yeast infection, etc. ), but I knew I had to do something.
A few years ago I heard about a man who accidentally drank acid when he was a boy and in order to repair the lining in his stomach he was made to drink goat's milk for a year. He's in his 70s or 80s now, so I figured if it worked for him it should work for me as well; after all, if there's an ulcer there's a hole in your stomach. I'd heard of it working for other people as well so I decided to try it. As far as getting rid of the bacteria I decided to use cranberry juice. Studies showed that drinking cranberry juice flushes the bacteria from your digestive system.
There you have it: Cranberry juice and goat's milk. And after just 2 days no pain at all. Don't get me wrong, the goat's milk doesn't taste good at all, but I've heard of people adding a little sugar and vanilla (get the non alcoholic one since you are treating an ulcer) to help with the taste. I can't vouch for these other home remedies on here, but I know this one that I'm doing doesn't have a list of ingredients and it's a tried and true method that I'll take over a doctor's visit any day.
---
Cranberry Juice, Unsweetened  
Posted by Liz (Seattle, Wa.) on 11/05/2009


Am 70 and have acid reflux for years. Got herbs from the Chinese doc and things are better. If you think that you might have ulcers, cranberry juice is great. I drink it with soda water to make it more palatable - no sugar. Find that sugar really starts the acid reflux. As long as I avoid it, I'm good. Also Health food stores have some good digestion teas that help.
---
Diatomaceous Earth, Clay, Wheatgrass  
Posted by Christine (Bronx, New York) on 01/20/2010


stomache ulcer
I am so amazed by the fact that , for years i have gone to the doctor for a terrible stmache ulcer that i had. I was diagnosed at the age of 25. I was told that my ulcer was caused by a bacteria, H. pylori. Anyway, i was prescribe on numerous occasions, prevacid and prevpac.The prev pac cause me to get a yeast infection and bacteria vaginoisis that would not go away no matter what. finally, after years of suffering and research, i decided i was going to treat myself. I bought Diatomaceous earth, Clay (Terramin), and powdered wheatgrass. I mixed the diatomaceous earth together, half and half. The wheat grass did not taste so hot so i bought empty capsules and stuffed the wheatgrass in. Every morning before i eat i would drink a tablespoon full of my DE and clay mixture in an 8 ounce glass of water. I also at the same time take 4 of the wheatgrass capsules. I do this every morning and everynight before bed. within 2 week the pain in my stomache was gone. my yeast infection disappeared. the horrible smell caused by the bacteral vaginoisis disaapeared with only a small amount of discharge remaining. Also i suffer from fibroids and i no longer feel them nor the pain that they cause.
Replied by Aussiegirl
Newark, Ohio
11/02/2010

---
Flax Seeds  
Posted by Maja (Port Murray, New Jersey) on 06/27/2008


Ground Flax seeds cured my ulcers. When blood appears in my stool, I take 1 - 2 TBSP freshly ground flax seeds with hot water. I always take it in the morning and before dinner. The best if you take in on empty stomach.
---
Fresh Baker's Yeast  
Posted by David Starr (Honolulu, Hawaii) on 08/31/2016

I seem to remember reading in Henry Bieler's book, "Food is Your Best Medicine" (1965?) that fresh raw moist baker's yeast on an EMPTY stomach (maybe mixed with tomato juice?) heals stomach ulcers. Please get the book to confirm if this is correct before trying this. I just wanted to put out another option in case it might help someone.
---
Garlic  
Posted by Carmel (Clacton On Sea, England) on 07/16/2013


I was feeling quite well until I had two cloves of raw garlic crushed up. It made my stomach feel awful and it never felt right since. I have been taking a lot of ibuprofen, steroids and antibiotics for a different problem for years so presume that has damaged my stomach and caused ulcer. I am now drinking cabbage juice and taking glutamine and have done for just over a week but so far still the same and today felt worse pain there.
Replied by Timh
Louisville, Ky, USA
07/17/2013

---
Posted by Gabriella (Brooklyn, Ny) on 10/03/2010

Ya my husband had a sever ulcer attack. So I suggest to him to try the garlic to help with his stomach. So he tried. And he crush it to swallow it and after ten minutes he felt better. After he took it he is going to try the other remedies to. But thank you for the advice it help him a lot.
Replied by Rick
Oklahoma City, Oklahoma
12/20/2012

---
Garlic Cured Stomach Ulcer  
Posted by Gregg McKenzie (London, UK) on 12/27/2007


Raw garlic virtually instantly cured stomach ulcer! Once I knew I had a duodenal stomach ulcer I check the net and read of many cures but none so obvious as garlic. The nausea of five weeks went away in two hours and the next morning my appetite had fully returned! Eight crushed cloves a day for eight days (on bread under humus or pesto) - miraculous!
Replied by Johnnyx
Daly City, Ca
07/16/2012

Replied by Myrranda
Shire, Middleearth
05/25/2013

Replied by Mike
Georgia, US
03/30/2015

---
General Feedback  
Posted by Yvonne (Atwater, Ca. Us) on 06/04/2011

thank you much for your response- it helps me a lot.
Replied by Kasra
Tehran
12/31/2011

Replied by Ross
Tracy, Ca
04/23/2012

---
Posted by Yvonne (Atwater, Ca, Us) on 06/03/2011

I had a colonoscopy done because when I had my fisical they did a stool guiaiac test and blood was found (in my stool). The colonoscopy revealed that I have an ulcer in the small intestine. I don't have any symptoms and I have not seen any blood in my stool with the naked eye. Since I now know that I have an ulcer, I want to heal it naturally but my question is: how am I going to know when the ucler has healed if I have no symptoms?
Replied by Gavin
Manganui, Northland, New Zealand
06/03/2011

Replied by 5 Months With Ulcer No Relief
Marshalltown, Iowa
09/08/2011

Replied by Gavin
Manganui, Northland, New Zealand
09/08/2011

Replied by Lisa
Closter, Nj
12/07/2011

---
Honey  
Posted by Rosa (Fiji, Nadi) on 10/16/2010

Hi its rosa, I just wanted to ask if someone was precribed ulcyte sucrafate tablets by docter for duodenal ulcer. I have been taking 160 tablets for 2 months still I have a sour taste when I swallow saliva. Pliz can someone tell me whats the best remedy for it using honey. I cant take Apple Cider Vinegar coz its too strong for me.
Replied by Francisca
Michelbach-le-bas, Alsace, France
10/17/2010

Replied by Marian
Tempe, Az, Usa
01/04/2011

Replied by Maria
Great Falls, Mt
05/03/2011

---
Posted by Tom (Kane, Pa) on 10/31/2009


I got an ulcer a few years back in the upper part of my stomach. The pain was so bad, it kept me awake at night. My doctor told me it was angina and that i was just getting old. I was 38! So I looked it up online and all the symptoms pointed to an ulcer. So, I looked up home remedies and found honey as one for ulcers. I made peanut butter and honey sandwiches for my lunches for a week. In one day I felt relief and in three days all symptoms were gone. During the past 3 years, I have felt the symptoms returning twice. Both times I drank honey right from the bottle, twice a day for 2 days, and it cleared right up. I use regular honey, you know the kind in the plastic squeeze bears, and it works for me. Thanks, earth clinic, love the site.
---